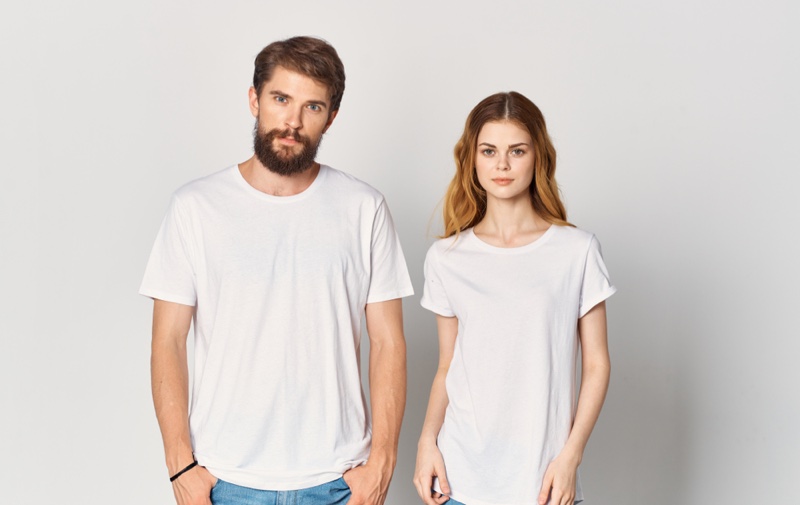 There's no doubt that the t-shirt is a core item in the wardrobe of most men. It's simple and pairs well with most clothes, creating a variety of great looks for different occasions.
But, a t-shirt can be more than a basic item. It can be a fashion statement. Think James Dean and Marlon Brando. To make a t-shirt into a statement piece, you have to consider a variety of factors about the t-shirt as well as the other clothing and accessories with which you pair it. Here, we cover the essentials when selecting a t-shirt to elevate your style from basic to boss.
1. The Fit
First off, a t-shirt should be fitted just right no matter how you're built. You won't be making a fashion statement unless the t-shirt looks like it was made for you.
The right fit entails the t-shirt should outline your upper body. It should complement your shoulders and waist. Here are some guidelines to follow to get that perfect fit:
Shoulders – The t-shirt should sit well on the edge of your shoulders. The seams should fall in line with the silhouette of the shoulders.
Neck – The neckline shouldn't be too tight nor too loose. 
Sleeves – The sleeves should be fitted around the arms and not fall over your elbow. If you find something that is a good fit but the sleeves are on the long side, you can always turn them up to achieve a more tapered look.
Stomach – You will want a t-shirt that is tapered to your body shape. The stomach area shouldn't be too tight or too loose either. You will want your garment to flatter your torso.   
Length – Look for a t-shirt that extends past your hip bone and covers the waistband of your trousers.
The overall goal of achieving the right fit for your t-shirt is about both fashion and comfort. The fit should be flattering and allow for comfortable movement.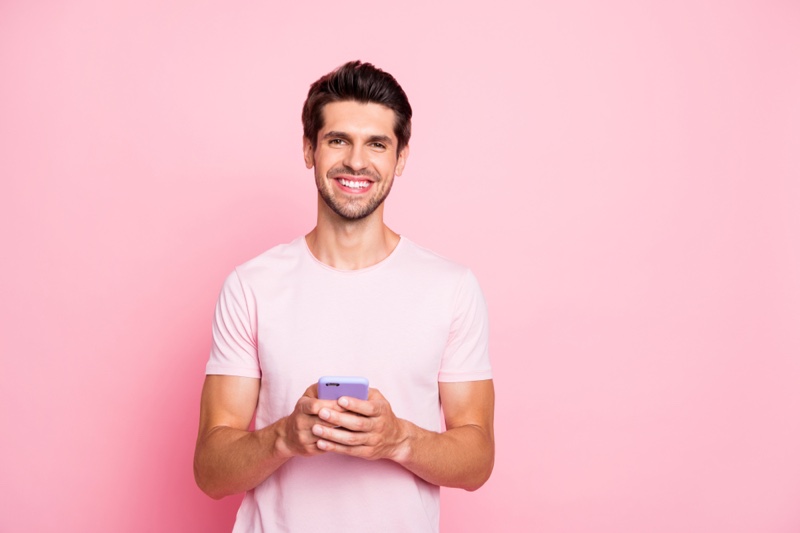 2. The Color and Design
In recent years, the fashion industry has diverged greatly in the available colors and designs for t-shirts. These are qualities that can affect your entire aesthetic, so it's worth giving some serious thought into the type of persona you want to project.
Pastels and monochrome styles, aka no designs, have emerged as an aesthetic option for millennials, thanks to fashion lines by pop culture icons like Kanye West. Gen Z kids tend to embrace loud colors, glitzy patterns, and rainbow or "galaxy" palettes.
For a more mature but still casual look, simple designs in greys, whites, and slate blues are increasingly popular. The colors and designs at Jasper Holland Co men's t-shirt brand are emblematic of this classy style.
3. The Material Composition
Another area to consider when buying a t-shirt is material composition. The material is about both style and practicality.
You want your apparel to suit your skin needs as you know what works best against your body. What makes life easier is that most garments come with their handy instruction labels displaying what materials constitute the apparel. Therefore, you can easily select or eliminate t-shirts based on their material.
Cotton t-shirts are usually the most preferable, such as Egyptian and Pima cotton. These work best at keeping sweat at bay. Polyester t-shirts are great for chillier days, helping you keep warm. Common options also include organic cotton, bamboo, merino, jersey, and rayon.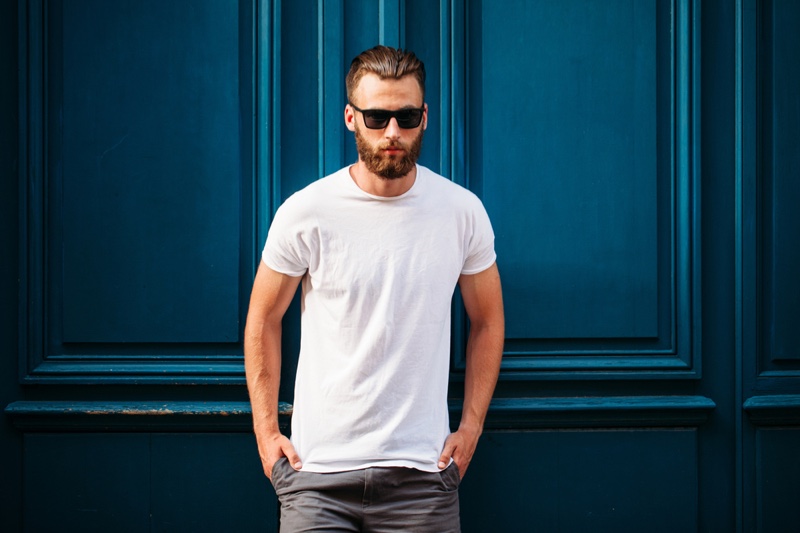 4. The Pairing
After choosing the t-shirt that fits you well, you want to think about pairing it with other apparel, including your pants or jeans as well as other accessories such as hats and men's bracelets. The pairing will complete your fashion statement.
Teaming your t-shirt up with a pair of jeans and boots creates a rugged, manly look. On the other hand, layering it with a cardigan or V-neck sweatshirt along with a pair of chinos and loafers can create a more intellectual or even European style.
As with the t-shirt, think about the material composition, fit, and color and design of other apparel. All the items in your outfit should work together for a cohesive statement.
The Takeaway
With these tips in mind, you can be confident that the next time you wear a t-shirt, you're also projecting the kind of image you want to exude. Because at the end of the day, that's what fashion really entails—an expression of yourself.