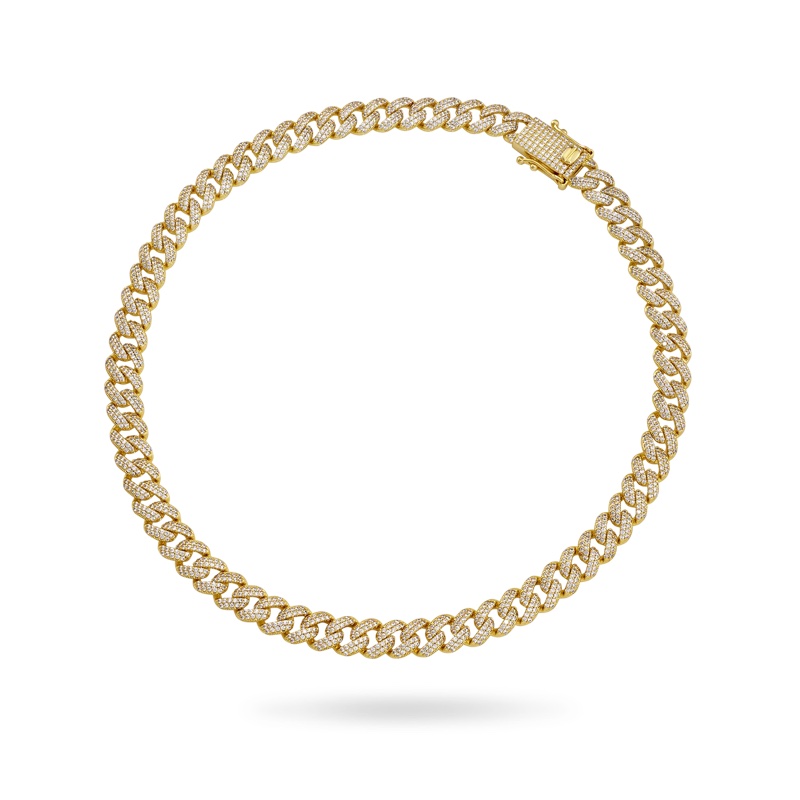 Cuban chains have been gaining popularity for quite some time now, but they never seem to go out of style. You can rock them with jeans and a T-shirt, but also with dresses and heels, it's entirely up to your style and personal preferences because they can look chic whatever style you opt for. Their eclectic, modern design can breathe life into every outfit and really make you the center of attention. If this is your goal when picking out an outfit, keep reading the article to find out how to rock the latest Cuban link trends.
Cuban Chokers
Reversible and adjustable Cuban Chokers can look amazing with a plain outfit, so nothing too colorful that will take the attention away from the jewelry statement piece. You can pair them with other necklaces if you feel like it, just be careful that these other necklaces aren't too thick or chunky, but loose and thin for the best look. They go around your neck so accessories such as sunglasses or other necklaces can accentuate the modern chokers' design and make the outfit pop. It could be said that Kim Kardashian made the chokers popular again with her unique choker and turtleneck looks. It would be too much if you decided to layer them, because they are too thick and chunky to be worn layered or with pendants.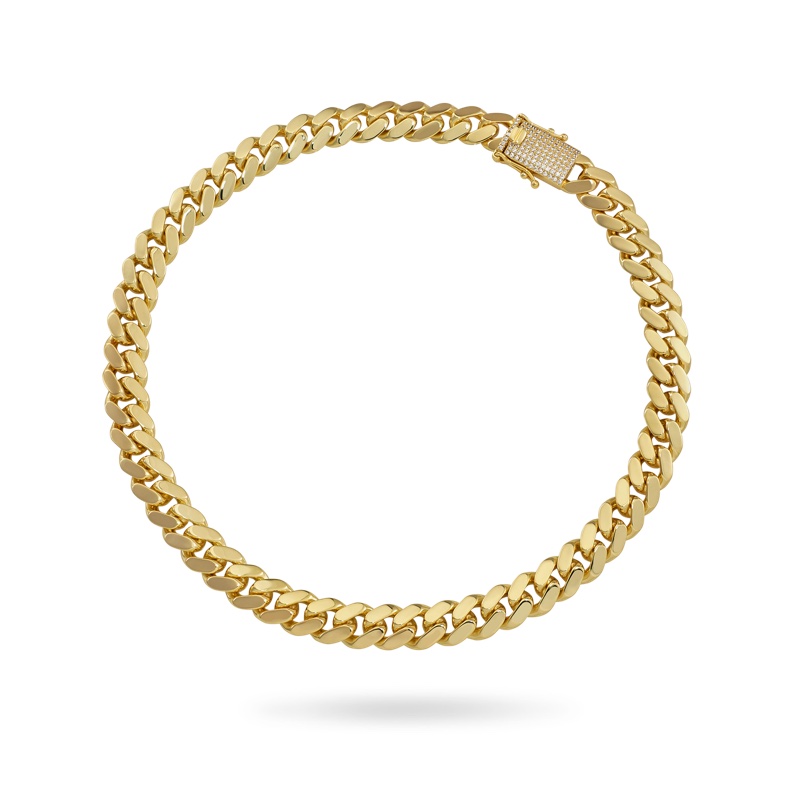 Mini Cuban Chain Necklace
It can look awesome if you decide to combine a Cuban choker and a mini Cuban chain necklace. They come in different colors — silver, gold, rose gold. Again, pick them out depending on the accessories and outfits you typically wear on a daily basis. The great thing about mini cuban chain necklaces is that they're thin, so you can layer them, stack them up and wear a few at the same time. If you want to achieve a youthful, minimalistic look this is the type of chain necklaces you should be going for. You can switch up the pendants, depending on the outfit, for instance for elegant dress, it would be more appropriate to go without a pendant and make the dress the focus point of the entire look.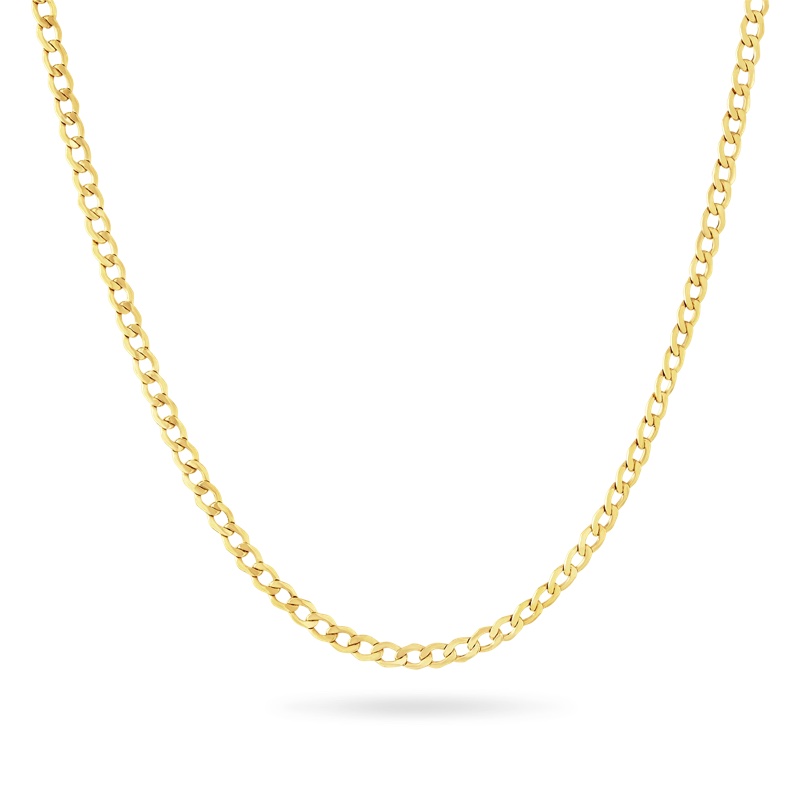 Hollow Curb Cuban Necklace
Hollow Curb Cuban Necklaces are a great asset for both classic or modern looks. If you lean more towards modern outfits, pair it with a baseball cap and a denim jacket, whereas an elegant look calls for earrings and similar jewelry that you can pair it with. Their biggest strong suit is that you can get different lengths depending on the look you want to achieve (you can choose from 20 to 30 inches). Just like a mini Cuban chain necklace, you can layer them, mix up the length and pendants, but always keep your metals unified and in the same color. Our recommendation is not more than three if you don't want a look that it is too over the top.
Jewelry is something you can't get enough of, and these statement pieces can make or break a certain look, and totally change the vibe it gives off. Different people will find different pieces of jewelry attractive and at the end of the day, it's something you can easily take off if you're just not feeling it. These are some trendy statement pieces that you can pair with your outfit, modern accessories or shoes. As we already said, they will not go out of fashion any time soon. Chunky cuban chains or thinner necklaces, hollow or a strong necklace chain, what would be your choice and which occasion would you wear it for?