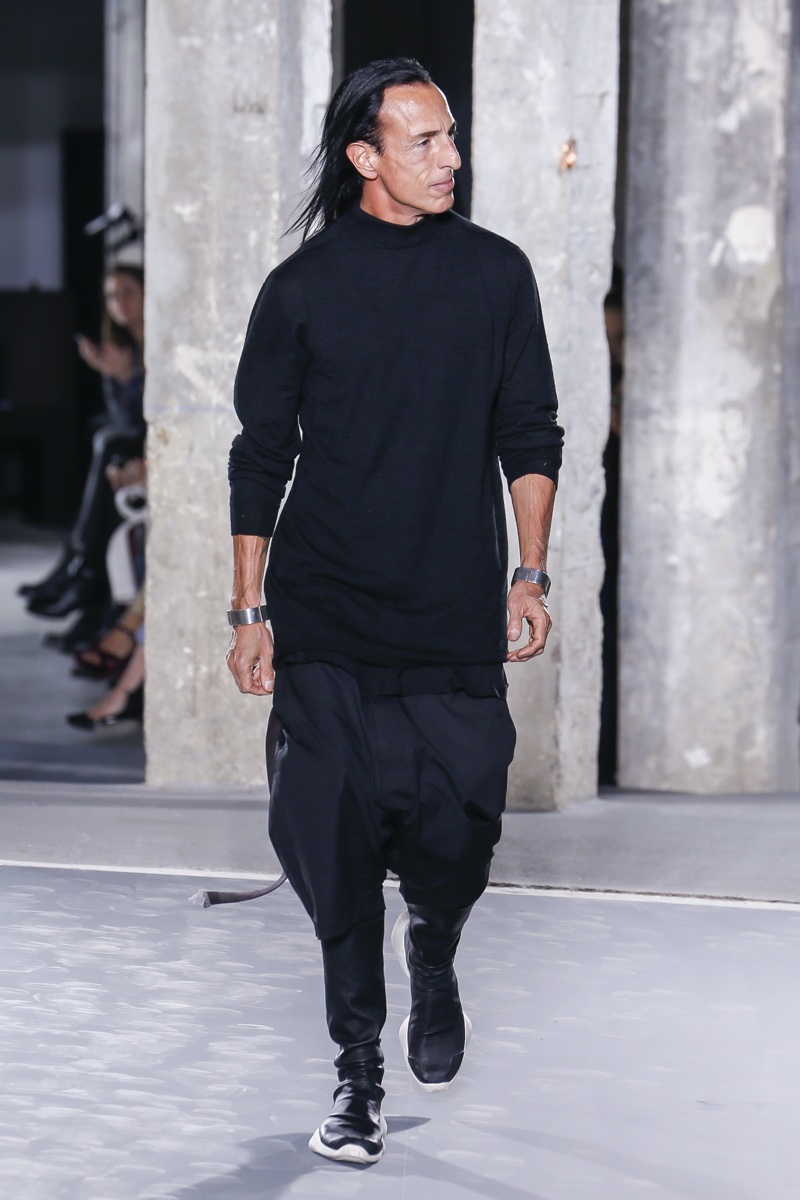 American-born, Paris-based designer Rick Owens is one of the most controversial figures in the fashion industry. Known for his groundbreaking collections, "The Lord of Darkness" is in love with gothic aesthetics and has dictated trends for decades.
It doesn't come as a surprise to learn that Rick Owens has collaborated with numerous names in the industry. What does come as a surprise, though, is his new collaboration with Converse.
It's time to uncover how Rick Owens and Converse are shaping athleisure fashion.
What Is Athleisure Fashion?
If you've never heard of it, athleisure fashion is a hybrid between athletic and leisure – garments presentable enough for everyday living, but comfy enough for training at the gym.
Rick Owens has taken this trend in his stride. His fashion-sportswear hybrid designs are more than just fashion. Wearing Rick Owens is a statement, and since almost all designs are gender-neutral, his creations suit pretty much anyone.
Rick Owens and Converse
Rick Owens has a solid history in designing original trainers. In 2014, the designer created a shoe inspired by All Star's Chuck Taylor sneaker. Another remake of a traditional sneaker was the Drkshdw ss14 Ramones, a knee-length boot with a maxi platform and square heel – a shoe design that conquered most Rick Owens men's sneakers enthusiasts. 
Those early models were only the beginning, however, since the designer has recently unveiled at Venice Fashion Show that he has started a long-term collaboration with the American sportswear brand.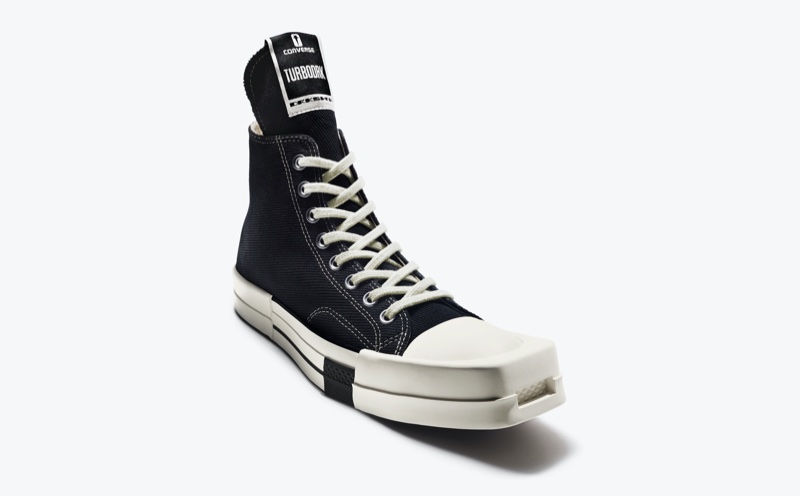 The TurboDrk Chuck 70
To mark the beginning of this collaboration is a reinvented classic Chuck Taylor, the TurboDrk Chuck 70 – a Converse sneaker redesigned to incorporate a square toe box.
The special thing about Rick Owens' shoe is the seamless integration of punk rock details in a black and white design. According to the designer himself, these new shoe designs define a dynamic and confident subculture. By wearing his designs, you can't avoid aligning with a generation that has always been experimental.
From his collection, you can expect interventions that are minimalist, subversive and modernist at the same time.
The Chuck Taylor, Reinvented
Compared to the all-star Chuck Taylor, the new TurboDrk Chuck 70 are folded and reshaped, with an extended tongue and square toe box. For an execution that, as Converse is keen to specify, had never been possible before in the entire existence of sneakers.
Maybe Owens' is a king of unexpressed teenage rage, a distorted reality wonderfully represented with the most charming of fashion elements. His collection with converse confirms this; the aesthetics and the names of his sneaker collections fit right into the cyberpunk craze.
The Future Of Athleisure Fashion
Whether you're tired of classic designs or have been waiting for athleisure fashion to suit your tastes, Rick Owens is a designer worth keeping an eye on. He certainly doesn't disappoint with his creations, and he's only just getting started with his Converse collaboration.
While athleisure fashion will still focus predominantly on chunky trainers and tailored joggers, expect to see more cutting-edge designs with a gothic spin. You have Rick Owens to thank for that.