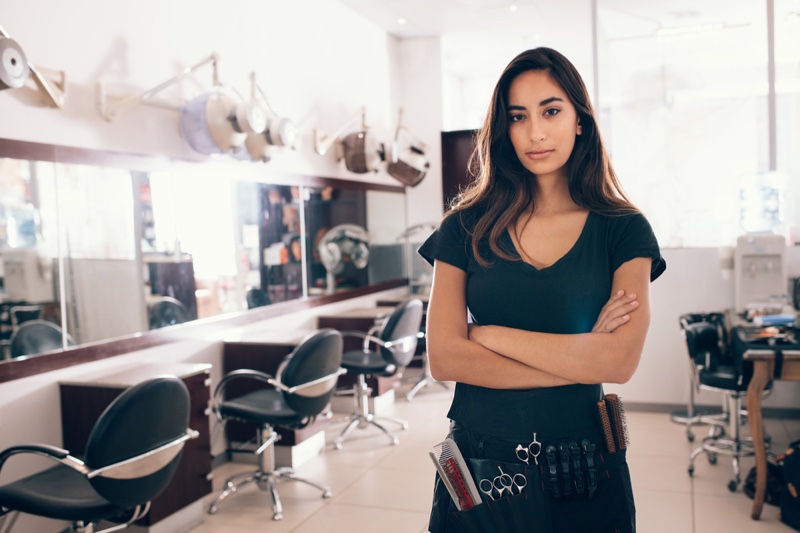 Salons are busy places. Walk into any popular hairdressing joint at peak time and you'll be met with a chaotic flurry of moving people, noise, and the distinct smell of hairspray.
At the most successful salons, this kind of apparent disorder usually hides a well-oiled business machine. Employees understand their roles and are supported by well-defined processes and business tools.
But this isn't always the case. Many salon owners and managers are overwhelmed. With the constant demands of small tasks, they struggle to keep things running smoothly.
Fortunately, however, there's a simple solution.
A whole arsenal of underused tools and strategies for streamlining everyday tasks are available to salon staff. And they can drive significant productivity and efficiency gains. In this post, we'll take a look at the top six.
1. Buy Yourself a (Real) Calendar
If you're still using a "traditional" pen-and-paper calendar system, then you need to get yourself checked out hairspray-induced brain damage. Well, maybe that's a tad extreme. But you certainly need to stop right now.
Daily calendars are mainstays of every salon business. Owners and staff use them to keep on top of a myriad of tasks, including appointments, meetings, stock delivery times, accounting deadlines, employee holidays, and more.
Digital calendars come with a range of features that make them significantly more effective than traditional alternatives. These include automated notifications, collaboration areas for employees (such as when you need to set a meeting), syncing with other business apps, individual calendars for different parts of your business, and more.
If you haven't already, pick an online calendar to replace that musty leather-bound diary.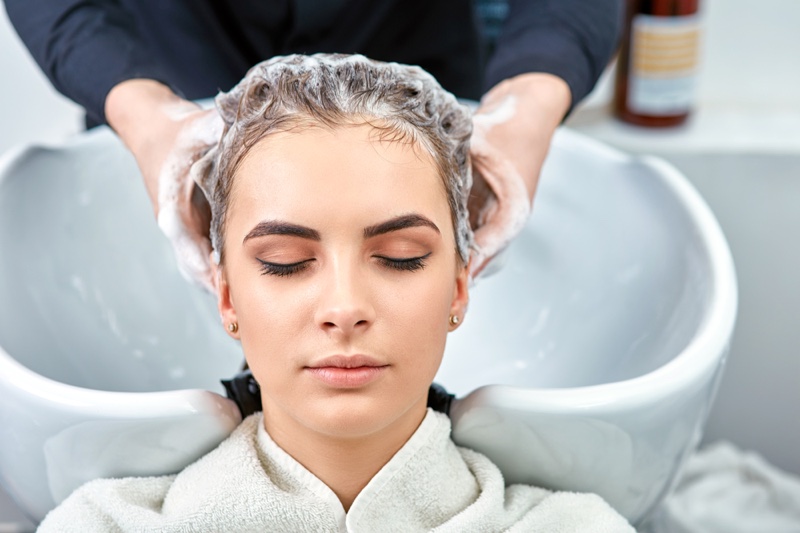 2. Encourage Customers to Book and Change Appointments Online
When you're picking a calendar, ensure that you opt for one that includes salon scheduling software. This will allow customers to use an online portal set up by the software company – or hosted on your own site – to book appointment slots. They'll also be able to cancel and reschedule appointments without your intervention.
Phone booking is a deceptively time-consuming task. While it might only take a few minutes to book an appointment by phone, most salons handle dozens of calls a day. That time adds up pretty quickly. And customers are more likely to feel disgruntled when their hairdresser keeps running over to the phone.
Introducing a digital scheduling system is one of the fastest, easiest ways to save hours of time every week while letting staff focus on the job at hand.
3. Automate SMS and Email Notifications and Rebooking Prompts
Automated notifications have two main benefits. First, they save staff time by removing the need to manually confirm appointments by phone or email. Second, they resolve the issue of forgetful customers, which represent a major source of lost revenue for salons.
When customers receive a notification in the run-up to the appointment, and on the actual day, they're less likely to forget to attend. They also have the option to change the slot online if they need to reschedule or cancel for any reason.
Notifications are usually handled by your scheduling software, and you'll have full control over the content and send times, so you don't need to worry about the technical side of things. To make things even easier, you can use an SMS Gateway API that enables you to programmatically send text message notifications. An SMS API is a defined set of instructions that facilitates the text sending process via an SMS gateway. In other words, an SMS Gateway API allows you to combine your current communication applications with a bulk SMS service so you can reach as many clients as possible.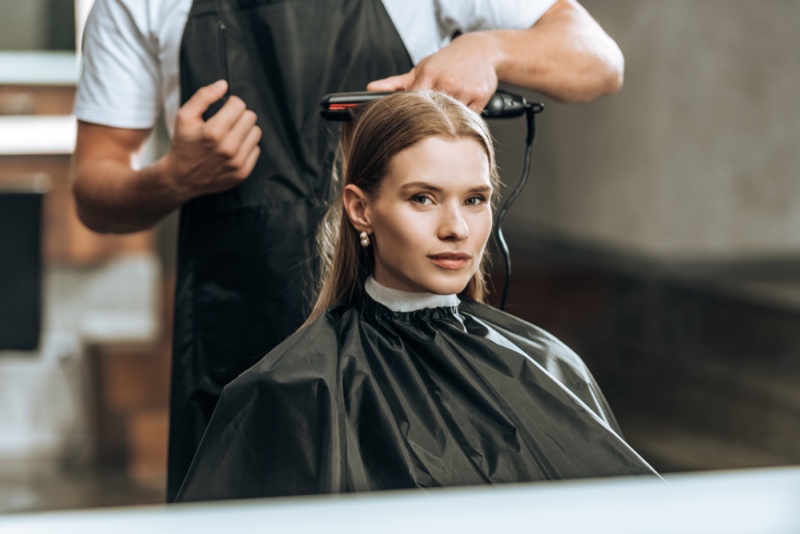 4. Create Accessible, Straightforward Operating Procedures (Especially for Off-Peak Hours)
Do members of your team know exactly what their responsibilities are? Do they understand which tasks, like restocking shelves and cleaning, to undertake during quieter times? Do you have tested client-focused practices in place so that customers are guaranteed a consistent experience?
Most salons would probably answer "no" to at least one of those questions. But if you're going to run your business effectively, you need clear and well-understood standard operating procedures and priorities.
Create a central document – or use team checklist software – to set task priorities and create specific step-by-step processes detailing how tasks should be carried out. Pay particular attention to tasks meant for quieter periods, during which time is often wasted from an employee productivity perspective.
5. Embrace New Equipment for Menial Tasks
Are you leveraging the latest equipment to save time on menial tasks like cleaning?
Many salon owners are reluctant to invest in high-tech products like vacuum cleaners, hairdryers, colouring instruments etc. They often believe that the extra investment won't justify the potential savings.
Sometimes this is true. But it's important to question this assumption before making snap decisions not to buy. Often, new equipment will drive longer-term efficiency and revenue gains that far outweigh any up-front costs. Notice and address this common and often mistaken approach to purchasing decisions whenever it crops up.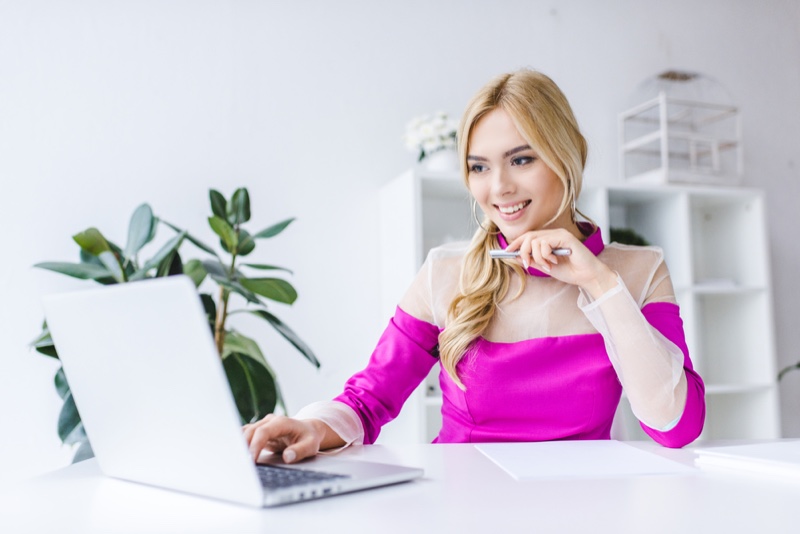 6. Don't Forget Your Mailing List
Whenever you implement a new system, such as online booking or new opening times, it's important that your customer base is aware of any changes. Disruptions can quickly lead to unhappy clientele, negative reviews, and lost revenue.
Most salon owners and managers are woefully disconnected from their customers. They're not just sidelining their mailing list. They don't even have one!
But this is a big and completely unnecessary mistake. Your mailing list allows you to quickly and easily let your customers know about any changes, ensuring they're fully on-board with new efficiency-driving systems, saving you lots of time and trouble in the process. What's more, small business mailing list providers are inexpensive and easy to use.
Conclusion
It's easy to look at the suggestions above and feel deflated. You've got a salon to run and no time to figure out how a bunch of new software works, right?
But there's an important point to keep in mind. The apps that enable you to implement these changes are inexpensive and easy-to-use. They're designed for businesses with little IT experience. You'll often be set up and ready to go in minutes rather than hours.
So don't be put off. In a few days time, you'll wish you'd done it sooner.