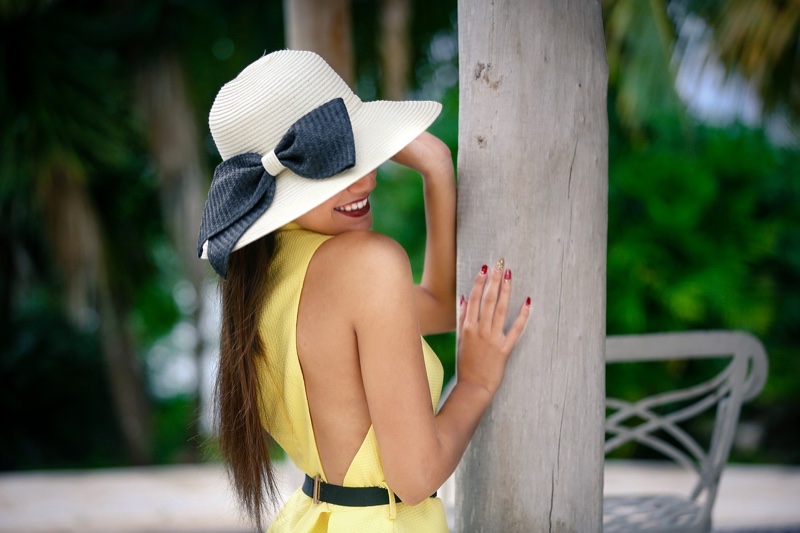 Summer is right around the corner, but that doesn't mean you have to give up your fabulous OOTD (outfit of the day) just because the scorching summer sun is at an all-time high. Yes, there will be a little bit of sweating involved, your hair will be extra frizzy, and your makeup has a chance of melting away, BUT this doesn't mean you have to resign yourself to looking like a frumpy, lumpy mess. Here's how to look fashionable while fighting the summer heat:
Take Out Your Fashionable Hat
Hitting real heat in triple digits in Kansas with the off-chance of a tornado is the true essence of summer heat. Use a fashionable hat, wherever you go, so you can keep your face protected from the harsh summer sun. Remember, UV rays can deeply penetrate the face even with sunblock. The best defense is to wear a hat, so you can effectively cut off the damaging rays as it causes freckles, wrinkling, hyper-pigmentation, and more.
Be sure to pick out a breathable fabric, so your head will not overheat and sweat. The best part about hats is that they are affordable. You can buy many different styles and mix and match. You can wear a straw hat with a ribbon accent to match your flowing dresses or you can wear a camouflage fisherman's hat to pair with your denim mini and tank top.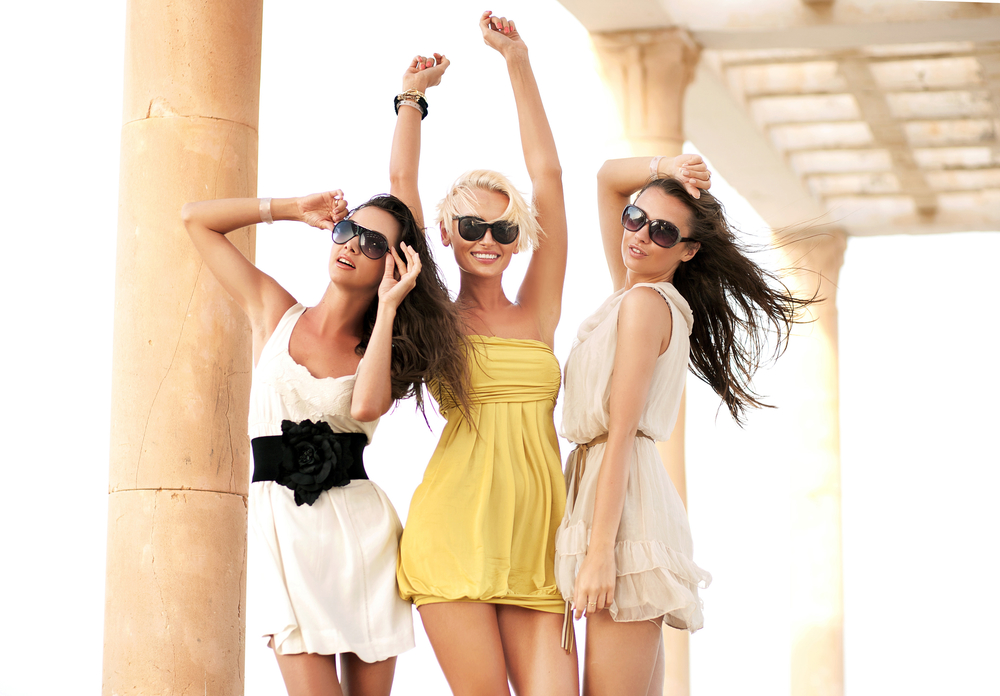 Choose Your Fabric
Just as cashmere, wool, and knits rule in winter, choosing the right light fabrics for the summer season can make a world of difference. Caitlin Craig Lawrence, a noted designer, said the summer fabrics should be light weight or not thick so that you can move in them easily. Second, they must be breathable, which means air can easily pass through, so you'll get the chance to cool off. And finally, it must have the ability to wick moisture so that your sweat doesn't sit on your skin.
The most common fabric is cotton, which you can find in many woven tops like pique polos and shirt dresses. There's also linen, which is light weight, breathable, and doesn't retain moisture as it dries easily. This comes in many variations from pants, tops, skirts, and dresses. There are also synthetic blends, which are what most active wear materials are made from.
Any of these three fabrics are ideal for summer use and they come in different designs that do not break the bank. You can look cool and feel cool by sticking to these materials when the sun is at its peak. You'll look great and feel great because these fabrics come in many styles that you can mix and match.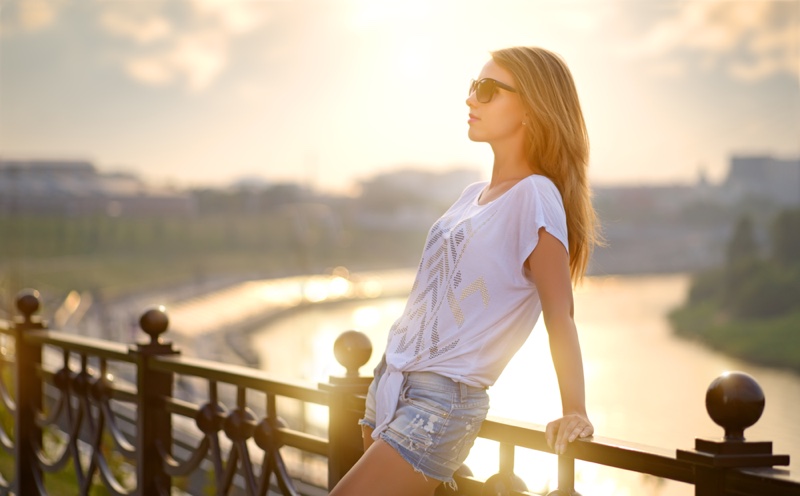 Sport the Right Shorts
It's time to show off those shapely legs this summer by picking the right kind of shorts. If you pick a bulky pair of shorts, you risk looking like your grandma. Caitlin Craig Lawrence suggests you should pick a tailored kind of shorts that hug the bum and hips well to show your perfectly shaped bottom half.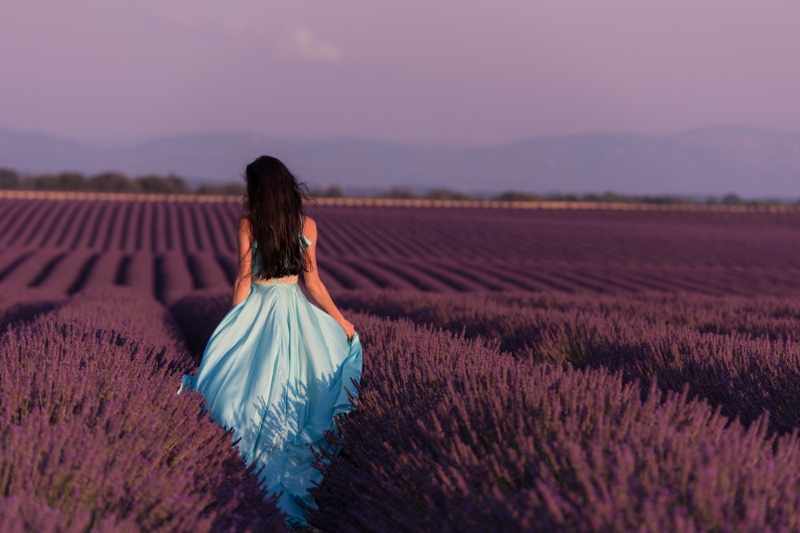 Flowing Dresses
Think of the iconic Dorothy in Kansas with her gingham blue dress in the Wizard of Oz. The key to surviving summer is to have a few staple dresses that you can turn to when the weather is too hot. One nice thing about dresses is they make your styling life easy. Just grab one and go. You don't have to worry about mixing and matching your top and bottoms.
Moreover, dresses come in a variety of styles from casual to dressy. You can have off shoulder dresses, polo dresses, wrap around dresses, spaghetti strap dresses, and more. The prints can be solid, flowery, stripes, animal, and more. You can't possibly go wrong when you choose to stay cool and fashionable with a dress. Just pair it up with the right pair of shoes and accessories and you are done.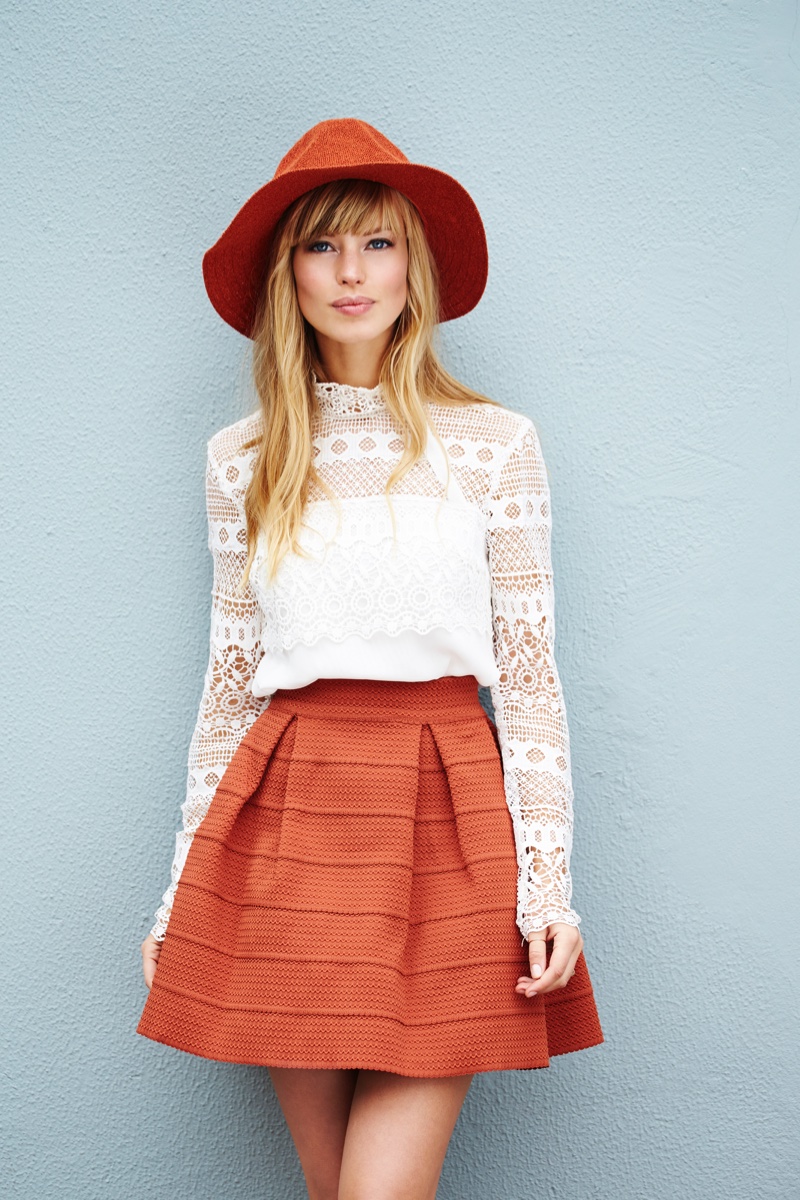 Skirts Are In
Now is also the time to play with your skirts because you can expose those legs without fear of getting frost bite. There are a-line skirts, tiered skirts, asymmetrical skirts, miniskirts, pencil skirts, and many more. The beauty about skirts is you can change the look depending on the top you choose, so you'll have many design choices to play with.
There are many other summer looks that you can come up with. Even if the weather is uncomfortable, it doesn't mean you have to be too. With so many choices out in the market today, whether brick and mortar store or online, there's simply no excuse to look like a fashion don't. remember, the sky's the limit when it comes to your imagination!