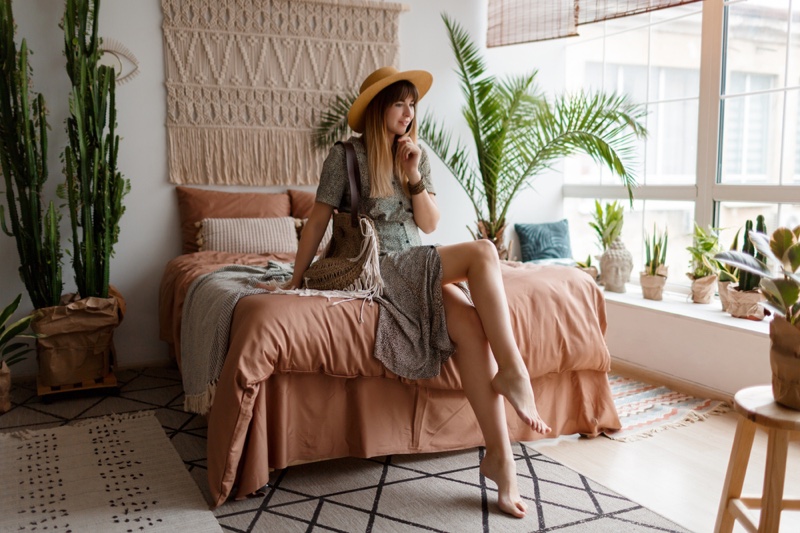 Your bedroom is an essential part of your home. In fact, the bedroom is considered as the heart of your home. This is where you wind down after an exhausting day from work, from sleeping to relaxing to watching a Netflix movie; this is where comfort takes place. In this sense, it's important to make your bedroom have the perfect mix of style and comfort. Your bedroom must have the ideal ambiance to make it feel relaxing; otherwise, it defeats the purpose. In this article, we'll be talking about simple ideas to improve your bedroom style. From new wallpaper to a stylish headboard, the little things can make a significant difference.
1. Headboard
Having a stylish headboard can completely transform your bedroom into something magnificent. There are various of headboards available depending on your preference, from leather to velvet. A velvet headboard is an elegant choice, while you should go for leather if you're achieving a modern look.
2. Painting/Wallpaper
The background is everything, and this is all the more true with your bedroom. If you're going for a dark aesthetic, replace your walls with a dark-themed painting or wallpaper- preferably gray- to get the ambiance you're going for at home. The color scheme is also essential in this aspect, and you need to decide the kind of mood you want for your bedroom.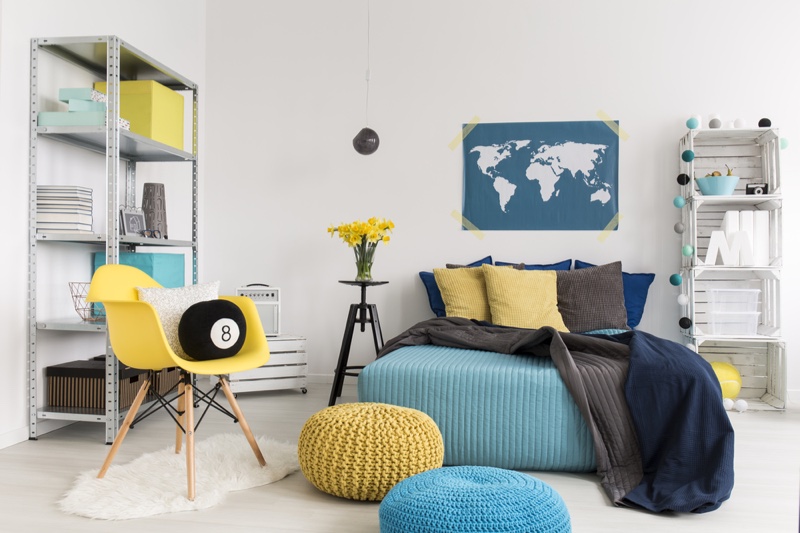 3. Accent Chair
Specifically, if you love reading books in your bedroom or have a desk that you usually do your writing in, having a stylish chair adds to your bedroom's ambiance. You should also make sure that it's a chair that gives you comfort and relaxation. For instance, sofa chairs are one example of a comfortable accent chair. You can get entirely lost in the book you're reading with this type of chair.
4. Nightstand
Asides from your bed, having a nightstand is what gives your bedroom the right feel. In this case, it's all about having the right nightstand to put your phone, books, and other essentials on. You should also ensure that your nightstand has the right height- not too low and not too high. For instance, if you tend to have lots of essentials you need, choosing a nightstand with small drawers is the best choice for you. This way, you keep everything organized and clean.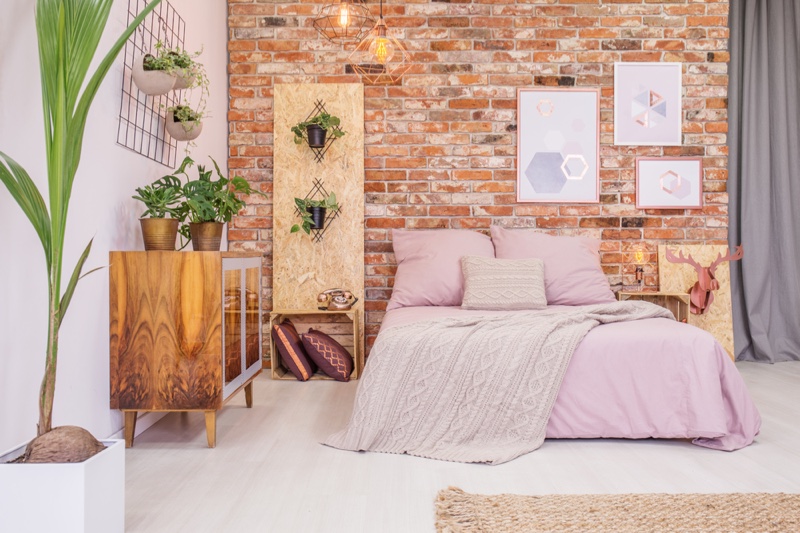 5. Plants
It doesn't matter if the plants you decorate your bedroom in are fake or real- they still make your bedroom ambiance more remarkable. In fact, plants give you a sense of peace and calmness, which is why it perfectly goes into your bedroom. For instance, putting a small cactus plant or even a flower on your nightstand is a simple way of decorating your bedroom with plants.
In conclusion, I hope this article was able to shed light on improving your bedroom style. Given as your bedroom is the most essential room in your home, it's important to decorate it with the right feel and look. With all of these items above, you're guaranteed to get the ambiance you're looking for and achieve the goal of having a relaxing bedroom.