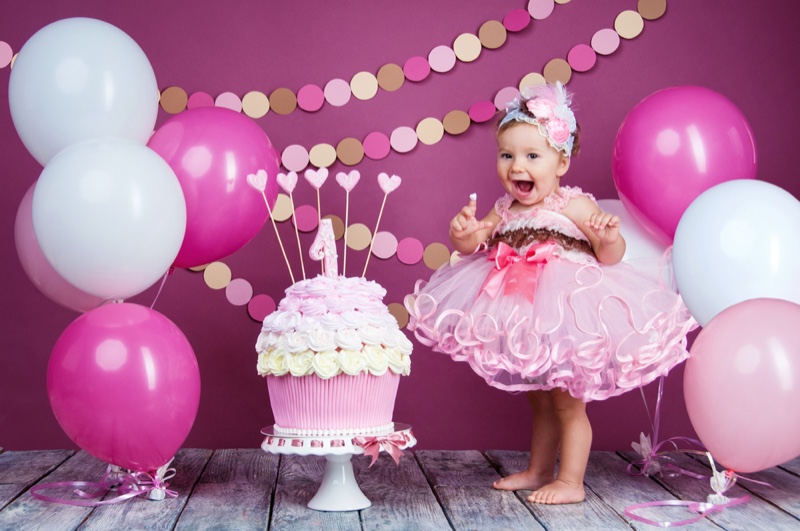 Whether it's your child's birthday, or you just want to enjoy an afternoon in the sunshine with your toddler, hosting a picnic party is a great, cheap option. There's something about being outside and soaking up some vitamin D that makes everyone a little happier and a little more relaxed. If you're currently dealing with a young toddler, less stress is definitely something you'll be craving. Go ahead and plan a long, lazy afternoon in the park with your toddler, your friends, and your picnic basket. Here are some useful tips on how to ensure the event goes off without a hitch.
Location and time
You probably already have a favorite picnic spot, but it may be worth considering all your options before deciding on where to host your picnic. If there's a local park, scope it out for flat, quiet, green spaces that would be suitable. If you're expecting lots of children, you'll want to be in an area that isn't too busy and isn't close to any roads.
Alternatively, if you have a large enough back yard, this can be a great spot for the picnic. While this location is less exciting, you'll have an easier time decorating, and you'll be able to make more interesting food from the comfort of your own kitchen on the day. When you're hosting a picnic that involves young children, hosting the event in a private, enclosed space has its benefits. The children will be safe and are at no risk of running off.
Finally, consider other public green spaces that might be a little further afield than your neighborhood park. It can be exciting to go somewhere fresh and unusual. Do some research on the public spaces near where you live. You may find an idyllic clearing in woods, a lakeside patch of grass, or a beautiful meadow that will suit your purpose perfectly. Make sure you visit the site in person before the big day. Make sure it's safe and suitable for the occasion.
The best time for the event will probably be mid-afternoon on a weekday. If the other toddler attendees aren't in school yet and the other parents are available, selecting this time will ensure that your location of choice isn't too busy. Hosting in the afternoon will hopefully work with everyone's daily routines. It will give them enough time to wake up, have breakfast, and get any chores done.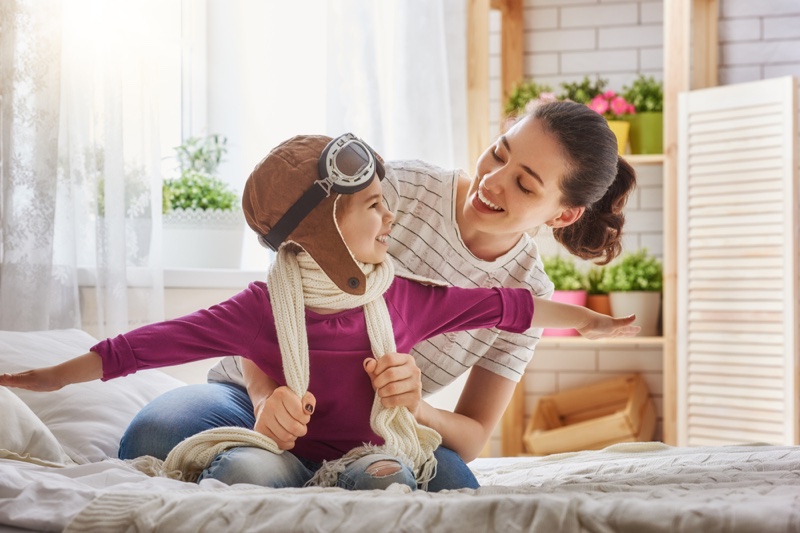 Theme and decorations
Whatever the occasion may be, choosing a fun theme is always a great idea. It will help you plan your decorations and food, and it will give you all the chance to dress up. Try to think of a fun theme that suits your outdoor location. Here are some ideas.
1. Up
Who didn't love the movie Up? If you can make a small model house or even a cake shaped like a house and add a ton of balloons, you're well on your way to a successful Up-themed party. 
2. Circus
If you have the resources, try setting up a small circus tent around the food table. Everyone can dress up as circus performers. You could even bring along some soft juggling balls and other circus-related toys.
3. Camping
Camping is another great theme for an outdoor party. Bring along some marshmallows, and if you're in a location that allows it, make a small bonfire. You can also bring sleeping bags and tents, so the kids can pretend they're camping.
4. Pool party
Just because you don't have a pool doesn't mean you can't throw a fantastic pool party. Have the kids (and adults, if you're brave enough) come dressed in swimsuits. Bring inflatable toys and sun umbrellas to complete the pool party vibe.
5. Summer Olympics party
If your son or daughter is quite sporty, host your own summer Olympics. Let them dress up as their favorite athlete and plan some simple sporty games the children can play. Make lots of gold medals that you can give to the kids. Try not to differentiate between the medals and make sure all the kids feel like winners.
If you don't feel like going for a particular theme, you can still put up some simple and pretty decorations to make the picnic feel extra special. Buy some balloons, streamers, and other paper decorations to string up in the trees around your picnic spot. A fold-out table with tablecloth linens will look surprisingly fancy. Buy some nice recyclable plates and cutlery to go with it. Finally, throw down a large, comfy picnic blanket, and you're all set.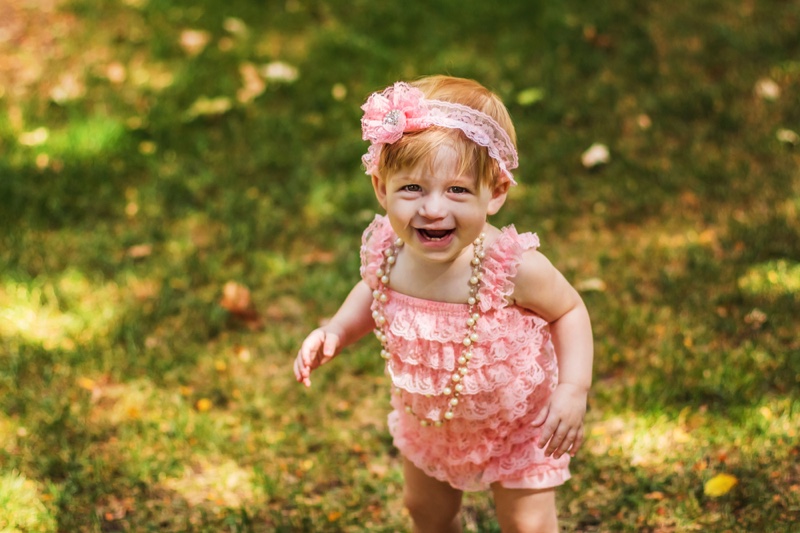 Outfit
Both you and your toddler will obviously need killer outfits for the occasion. Pick out a new stylish, comfortable jumpsuit or maxi dress for yourself. For your toddler, check out the adorable onesies available at Bitsy Bug Boutique. This online store has all kinds of cute, fashionable toddler outfits that will be perfect for an outdoor picnic. They come in a big range of sizes from three months to five years, so you're sure to find something that fits your toddler. Here are some of our recommendations for summery picnic outfits.
This romper is perfect for a hot summer's day. It's a gorgeous mustard yellow, and the lace accents make it super stylish. Your toddler will be comfortable and cool all day.
This retro romper is great if you have a taste for vintage styles. It comes with a cute matching headband, so you'll be sorted on the accessory front as well.
This romper is slightly more modern and comes with a beautiful sunflower print.
This romper is another version of the one listed above. Its longer legs are perfect if your toddler is a little older. The cute bow-tie belt at the front makes this a really fashionable choice.
Another floral option, this romper's print is cute as a button and has a vintage feel. With its tasteful, subdued colors, this romper is perfect if your toddler doesn't like being too flashy, but still wants to look amazing.
This romper is genuinely adorable. With light denim fabric and cute little shoulder ties, your toddler will be comfortable and will look great in this romper.
Bitsy Bug Boutique has dozens of other adorable rompers to choose from, so be sure to check out their shop for the very best summer fashion for your toddler.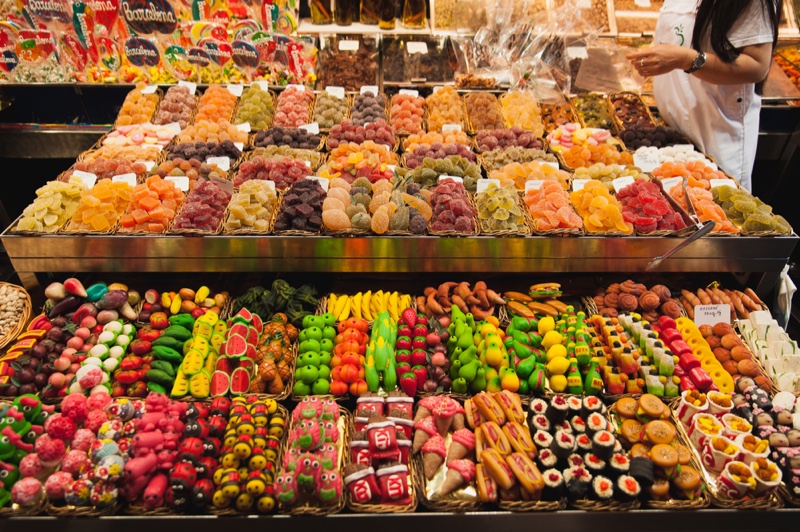 Food
Planning food for a large group is always tricky, especially when young children are involved. Try to keep the menu simple and family-friendly. Snacks are key, so bring lots of chips, vegetables, hummus, and nuts for people to choose from. Sandwiches are easy to make and to transport and don't need to be kept warm. You could also try whipping up a large salad platter. If you have access to a small portable grill, you might consider doing a barbecue. Be sure to bring halloumi or vegetarian burgers for people who don't eat meat.
A great way to make the meal simpler is to make the event a potluck. Ask all of your attendees to bring one dish. This way, the cooking is spread out evenly, and there will be lots of options for all those picky eaters. Make sure that everyone knows what kind of food to bring. Assign people either snack, main, or dessert to ensure that there's a good variety available. It's also always wise to bring lots of drinks, especially if it's a hot day. Bring water for everyone, juice for the kids, and some beer and wine for the grown-ups.
Music and games
Once you've organized the venue, decor, and food, the only thing left to plan is the entertainment. While the adults might prefer to sit and chat, the kids will love a little bit of entertainment. Plan a few group games that everyone can play together. For instance, try simple, classic games like Duck Duck Goose, Charades, or Tag. You can also bring a bouncy ball and play Keep Yuppy (trying to pass the ball and keeping it in the air for as long as possible). If you or one of your friends has access to Bluetooth sound system, bring that as well and play happy, child-friendly music to create a fun, laid-back atmosphere. It's also a good idea to bring some books or toys for your own child. If they get overwhelmed by the people and noise, it will be comforting for them to have one of their favorite items from home to play with for a little while.
Once you've put all of these plans in place, you're ready to host a truly amazing, unforgettable summer picnic. Relax, put your feet up, and soak up the sun. If you do all the planning in advance, the day should run smoothly, and everyone is sure to have a wonderful time.