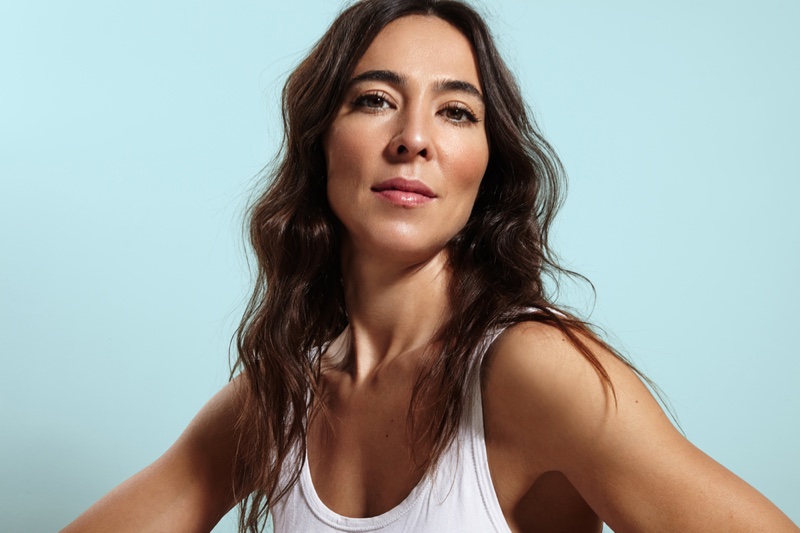 Eyes are the interpreters of your feelings and a window to your soul. Undeniably, when you talk to someone, you look straight into the listener's eyes. Also, your eyes hold power to melt the hearts with their innocence. In overall face beauty, eyes are considered a center of attraction.
Idiomatically: You look into someone's eyes, and you fall in love at first sight.
Reason: The beautiful eyes!
Over time, like flowers, our eyes start to wither. It means that crow's feet (wrinkles etched in the corners of the eyes) and droopiness begin to appear around them, which ends up taking away our beauty and youthful look. Let's prove that age is just a number by bringing back juvenility in our eyes.
Thereby, you don't have to go for any surgical or botox treatment. Sometimes an answer to a question like "How To Look Beautiful Without Plastic Surgery Or Injections" resides in a very simple phrase.
Yes, for beautiful looks and youthful eyes, you need to deal with your eyelids, which might be hooded due to the age factor. Therefore, we suggest an "eyelid tape" for droopy eyelids, with the help of which you can get your charming old younger look back.
So, check the details now!
Eyelid Tape – A Problem-Solving Product
You can get eyelid tape for a youthful look from the market easily. The eyelid tapes are easy to use, and they become your best friend once you start applying them. Undoubtedly, these magical tapes are an instant solution to your bigger problem.
Below, you will learn tricks to apply this amazing tape on your hooded eyelids.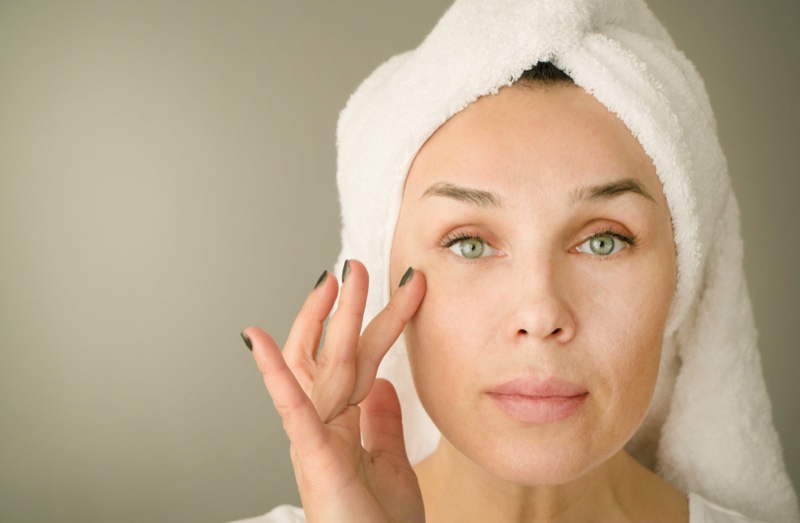 How To Apply An Eyelid Tape
Here is a quick procedure you must follow to apply eyelid tapes:
1. Wash Your Face:
Every time, before makeup application, it is suggested to wash your face. There could be dirt particles clogged in your skin pores, which should be removed. Otherwise, when the makeup chemicals get mixed with the dirt, they can produce harmful bacteria.
Also, remove the makeup from your eyes (if done before) and wash your face with warm water to support eyelid tapes. Then wait for 10 minutes and proceed to the next step.
Do you know? Facial skin is more sensitive than the skin of other body parts.
2. Apply Primer (DIY)
After washing your face, apply the primer on the eyelids to eliminate the dryness and copper as an outer contour to highlight the eyebrow bone. Plus, you can also DIY primer on your own for organic touch.
3. Trim & Peel Strip As Required
Check if the eyelid tape strips are according to the size of your eyelid. In another case, trim them down to make them the right size. Also, make sure that the tapes are shorter than your eyelids to prevent outer coverage. To avoid any problem, you should clip the strips to make them narrow or curved (as desired). Then, peel the strips off from the backing with the help of a tweezer.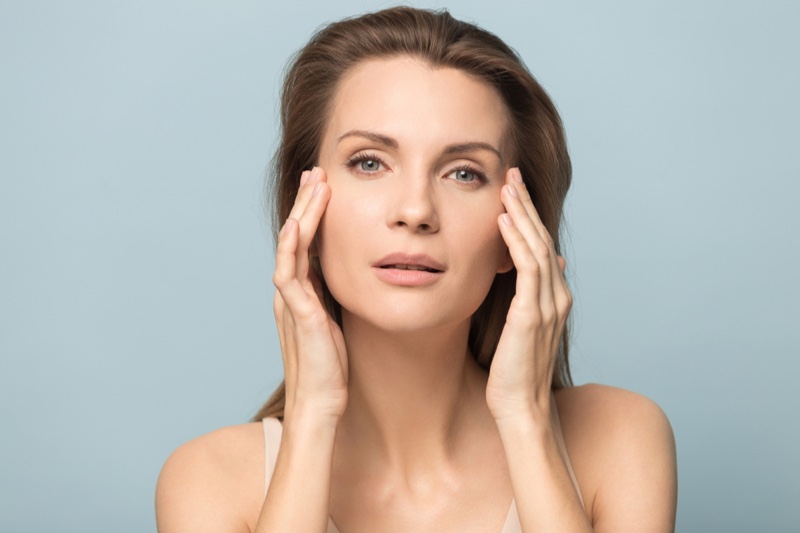 4. Place The Eyelid Tape
Its time to check the place you want to cover or fold on the eyelid. Next, place the tape gently on the specified area using a prong (or tweezer). Furthermore, the strip should be placed along the crease to create a more natural look.
5. Create A Crease
For a smooth crease, all you need to do is to push the eyelids inwards softly and then open your eyes. Hold for a few seconds and remove the prong while keeping your eyes open.
6. Apply The Eyelid Tape Adhesive
Some eyelid tapes come with an adhesive eyelid glue, while others don't. The sticky paste can firmly hold the tapes for a longer period. If you are conscious about the eyelid tape stickiness, you can get an adhesive to allow the strips to stay longer.
7. How to Hide Eyelid Tape
Hiding an eyelid tape is not a hassle anymore when you can have a wide range of makeup. After applying the eyelid tapes, apply the eyeshades properly, and forget to worry about its visibility.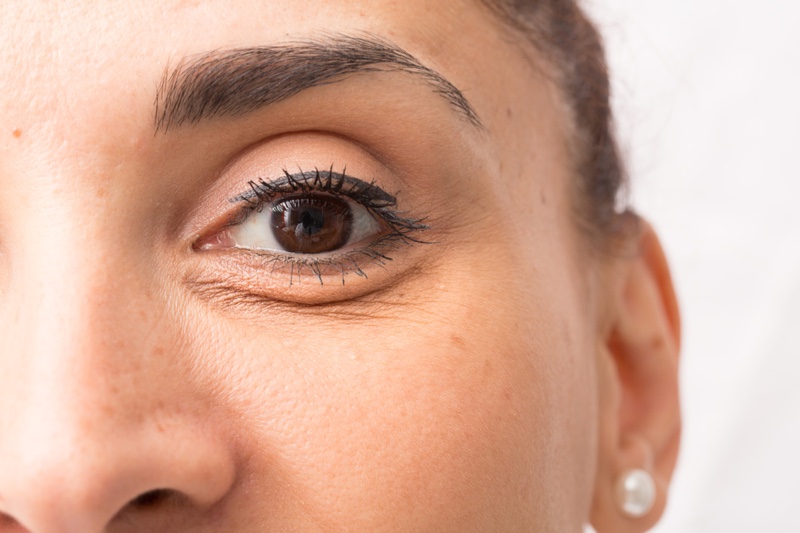 Benefits of Using Eyelid Tape
With the help of this tiny problem-solver product, you would not need to face any painful treatment. Check some fantastic benefits.
These are temporary and removable tapes. Remove it before bed, so your eyes can relax after a long day with eyelid tapes.
Enlarge the eye shape by pulling up the eyelid.
It allows you to wear less makeup than before because now you can look younger without any artificial creams or products.
The eyelashes appear longer, and you may not need to apply heavy eyeliners.
A thicker tape can give you a captivating smokey eye look.
Eyelid tapes help you get a more defined crease and eliminates the hooded eye look.
Because of eyelid tape, you can apply ample eyeshades as it gives you a space above the eyes to play with colors.
Once you apply this, you can notice your eyes look bigger and brighter than before.
Hence, the eyelid tapes help to lift the eyelids as well as beautifies the overall eyes corners with extended vision.
Do you know? Permanent double eyelid tapes are also available for the people who don't want to indulge in daily application.
Some Eyelid Tape Reviews
Below, we have gathered some customers' reviews for your better understanding of how (in real) eyelid tape is bringing change to people's lives.
1. "I have just finished using my first packet of uplift strips. I find them very helpful to keep my eyelids from sagging, and of course, the appearance of my eyes is much improved when I wear the uplifts. My optometrist told me my eyelids don't affect my vision, so no need for surgery yet. I am so thankful for this alternative!" – Canadian old lady remarks on Inspire Uplift's eyelid tape.
Note: You can visit Inspire Uplift for more beauty ideas and tricks.
2. "It doesn't irritate my eyelids and doesn't leave much of a sticky film behind." – Anonymous comment on Romwe product
3. "It's easy to put on and invisible, so never need to worry about embarrassment in front of people." – Katie on Yesstyle product
Thus, if you really rely on remarks, then here you go!
Plenty of people have tried these eyelid tapes and are extremely satisfied with the outcomes. Indeed, eyelid tape strips are essential for youthful eyes and attractive look.
Tip: While wearing an eyelid tape, be confident. Undeniably, this is what makes a woman look younger
Now, let's check some useful information about the eyes and their health.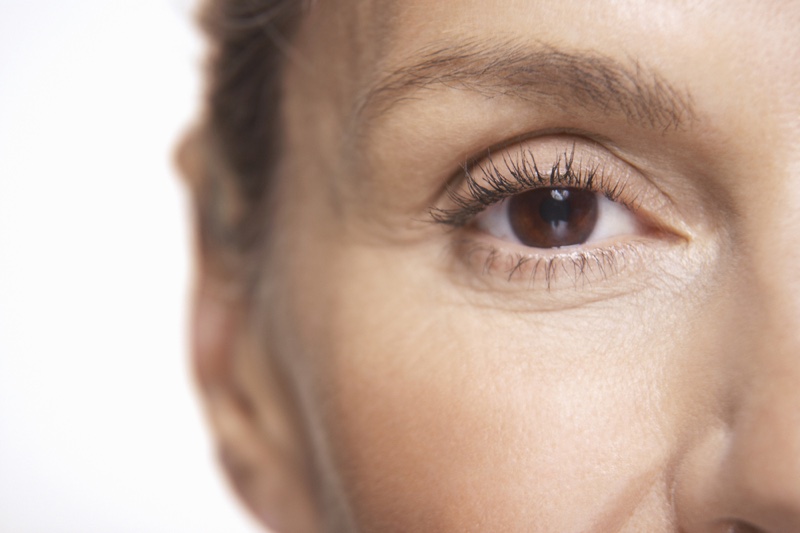 Things You Must Know About Eyes
Get amazed by super exciting facts about your eyes.
What Do Your Eyes Reveal About Your Health?
Droopy eyelids can also be a symptom of myasthenia gravis.
Sometimes, you feel an unnamed pain in your eyes. Maybe it is due to high blood pressure (Consult your eye doctor).
Droopy eyelids might be the signals of an autoimmune disease.
When your eyes change color from white to pale (yellowish white), then it is one strong symptom of jaundice.
Droopy eyes, when coupled with different sized pupils, can be the indication that you are suffering from a syndrome (Horner syndrome).
When an ophthalmologist finds hemorrhages or yellowish particles of blood fats in the retina, it means that a person has diabetes.
Getting A Youthful Eyes Through A Proper Diet & Exercise
We will brief a few tricks on how to look younger naturally by following simple exercises and nutritional plan.
Exercise #1: Lift your lower eyelids without touching or moving the upper eyelids, hold it for a few seconds, and then repeat it.  (note: keep your eyes open while doing this exercise). It helps in reducing crow's feet occurs at the corners of the eyes.
Exercise #2: Place three fingers under your eyes and pull down while trying to close the eyes. Hold on for 10 seconds for each repetition you make. It aids in relieving tension from the surrounding areas.
Exercise #3: With your three fingers placed gently on your eyebrows and eyes vertically, push and hold your eyebrows up, down, and outward for 5 seconds each successively. This method lifts the eyebrows naturally.
Foods that make you look younger are:
Green tea (to reduce weight)
Olive oil (for blood pressure)
Vegetables (prevents skin aging)
Pomegranates (reduces inflammation)
Bone Broth (improves skin elasticity)
Foodstuff and vitamins which are suitable for the eyes
Almonds are packed with vitamin E that is an excellent option to improve eyesight and slows down macular degeneration.
Carrots contain vitamin A that maintains a clear cornea and best for eyes health and proper functioning.
Fishes are a great source of DHA, which is a fatty acid found in the retina.
Vegetables are enriched in antioxidants to prevent macular degeneration and cataracts.
Eggs have zinc and lutein in abundance, which is a good add-on for eyes' long and healthy life.
Wrapping Up
Above, we have covered some essential queries regarding youthful looks and eyes beauty like how to lift hooded eyelids or how to use eyelid tape for droopy eyes. Alongside this, we have added some exciting yet useful information about eyes, in the end, so you can thoroughly understand the importance of your attractive eyes.