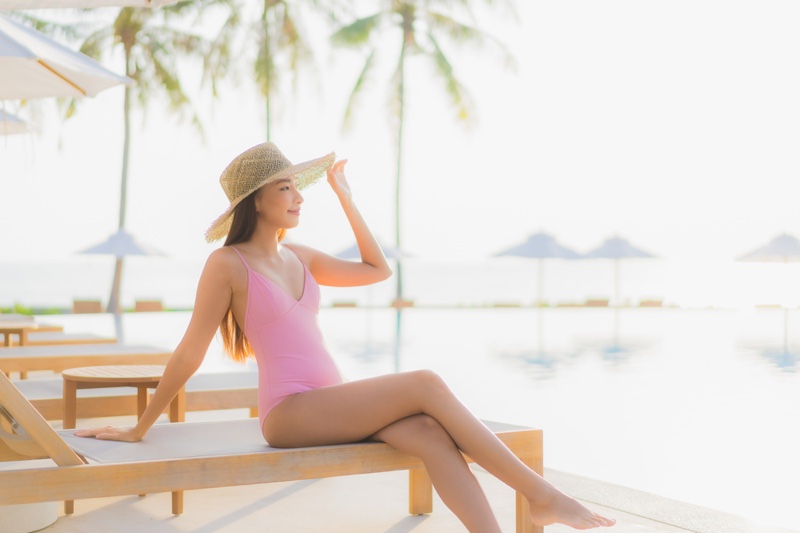 Summer is coming! If you've been a little less active and a little more neglectful of your personal hygiene and this season, now is the time to get your body in shape.
Here are six ways you can begin to get that summer body, without invasive procedures or expensive gym memberships.
If you like these ideas but wonder how to afford more expensive treatments, consider an aesthetics members club, like Novuskin in Las Vegas. Membership MedSpas are becoming more popular because they offer affordable monthly payments and significant price reductions on the best services in the industry.
1. Move Your Body
You don't have to sign up for HIIT or join your local CrossFit gym to get ready for summer. Certainly, you can find a personal trainer if you want a challenge and some accountability, but it's also possible to develop a workout plan you can do on your own.
Here are the basics:
To lose weight or strengthen and tone your muscles, you need to burn calories. Calories are your body's energy currency, and we usually source them from fat. So, if we're using up more energy than we are consuming through food, we'll naturally burn fat cells.
Commonly, people begin home fitness training by walking or running. It's a good place to begin! But muscle strengthening should also be part of your plan. This will give you the toned look your likely hoping for.
You don't have to invest in expensive machines or weights. A set of dumbbells is great to get started with. Exercises can also use inexpensive tension bands, and even your own body weight; sit-ups and push-ups have stood the test of time because they work!
Whenever and however you can, moving your body is a beneficial first step to getting ready for the beach!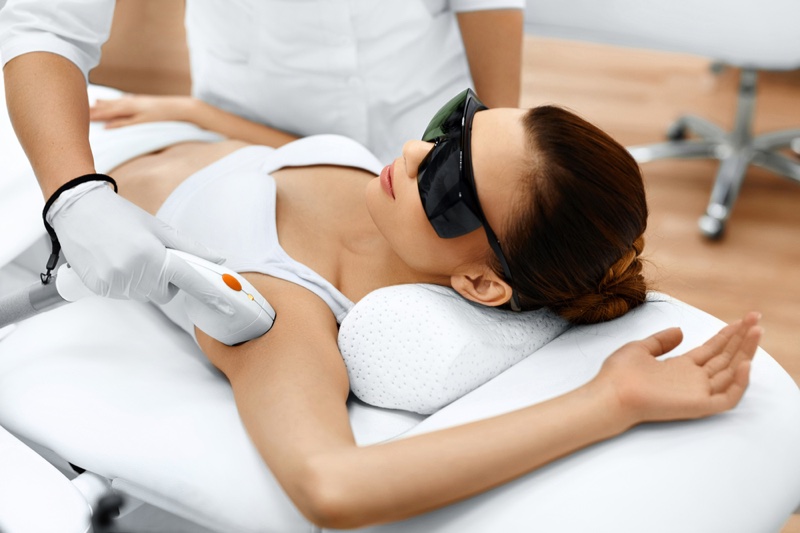 2. Remove Unwanted Hair
If you love having smooth, sunkissed skin, but hate removing unwanted hair by shaving and waxing, consider laser hair removal. Permanent hair reduction with a hair removal laser allows you to remove unwanted hair anywhere on your face or body.
This treatment isn't 100 pain free, but it's pretty close and hurts a lot less than waxing. And while lasers sound a bit scary, permanent hair reduction is a very safe service.
During your treatment, a technician will apply a small, handheld laser over the area you want to treat. The laser sends heat that destroys the hair follicle, stopping it from growing new hair. It takes a number of treatments to make your hair removal permanent.
Permanent hair reduction using lasers feels a little like being snapped by tiny rubber bands. The pain is mild but if you're worried about it, you can take a few pain killers about 45 minutes before your treatment. And, if you're a bit red or irritated after your treatment, you can ice the area.
For unwanted hair removal, laser treatment is a great way to get ready for summer!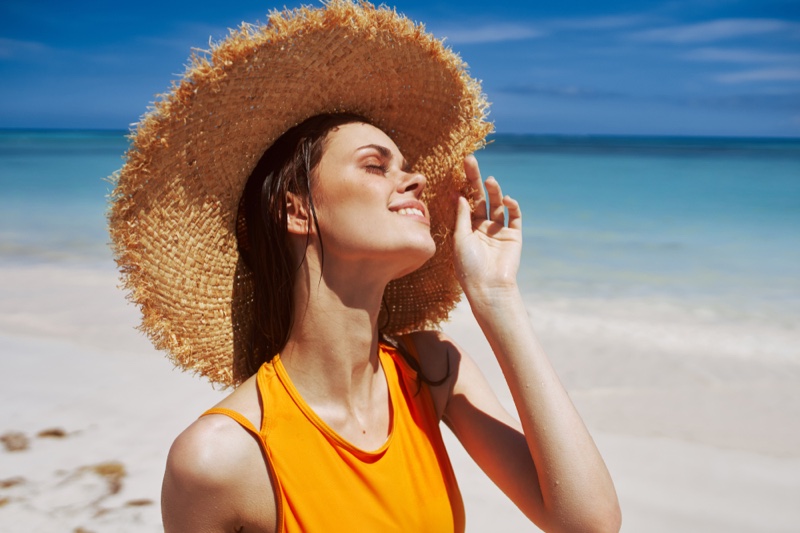 3. Take a Course of Chemical Peels
For a summer look that gives you that radiant glow on your cheeks, chemical peels can help. Chemical peels, if used incorrectly, can cause skin burns, so in the past, they've gotten a bit of a bad reputation. However, when used properly, chemical peels can be your secret weapon.
Chemical peels can:
• Help reduce the look of fine lines and wrinkles
• Reduce the look of acne scars and other skin imperfections
• Even areas of discoloration and fade age and sunspots
• Treat acne breakouts
Chemical peels use acids to eat away the top layers of the skin. This helps to even your skin's tone and texture. It also helps remove the skin cells and bacteria that are keeping pores clogged so oil and debris can escape.
According to healthline.com, you want your chemical peel to have a pH of no more than 2.0. This is the pH level that will give you the best result, but if you can't find a 2.0, aim for something just a little lower.
The best chemical peels to use at home:
For fine lines and wrinkles – Glycolic acid can help diminish the look of wrinkles and has the added benefit of promoting collagen production to help the skin stay firm.
For scars and texture imperfections – Alpha hydroxy acid (AHA) is an excellent choice for evening skin texture.
For discoloration and dark spots – Look for an acid that contains vitamin C, as it naturally brightens the skin.
For acne – A blend of salicylic acid and lactic acid works best as salicylic acid is excellent for breaking down oil and lactic acid is gentle on fragile skin.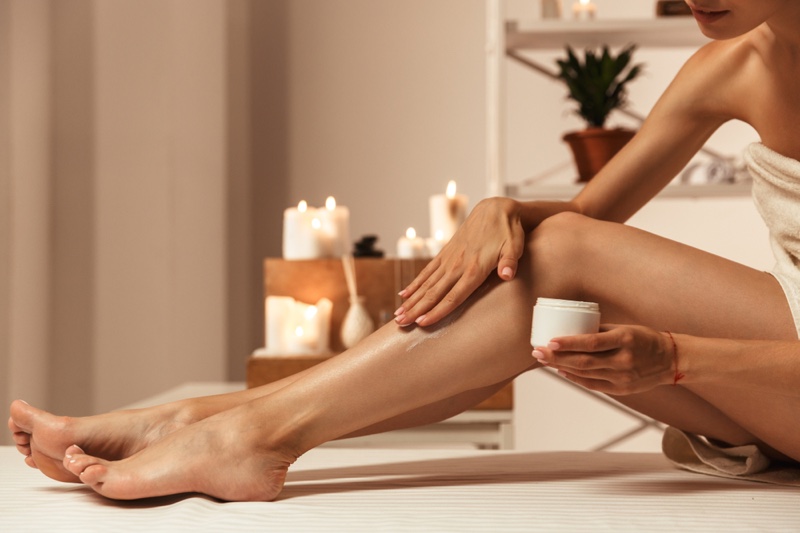 4. Get Rid of Cellulite
Cellulite — those pesky dimples in your thighs that never seem to smooth, no matter how much you exercise. Cellulite is just fat laying unevenly under the skin. It's perfectly safe and even thin or muscley people can have it too.
But if the look of yours bothers you, you can try ultrasound therapy.
With ultrasound, (also called lipo cavitation), your cellulite cells can melt away. Our fat cells, if heated enough, implode and liquify. Then, our lymphatic system can naturally remove them!
During fat heating, a technician applies ultrasound jelly to the treatment area. Next, they'll gently slide a small handheld applicator all over the target area, delivering ultrasound waves to the fat tissue. These warm soundwaves cause microbubbles in your fat, forcing them to melt. Then, they're naturally removed from the body over the coming weeks.
Not all fat-reducing treatments work on cellulite. CoolSculpting, for example, is excellent at removing fat tissue but doesn't work well on cellulite. Another reason to choose ultrasound: the waves encourage our bodies to make collagen so it also firms up the skin.
Most people need multiple sessions to see results and it takes a few months to really see your body change, so you may want to book sooner than later!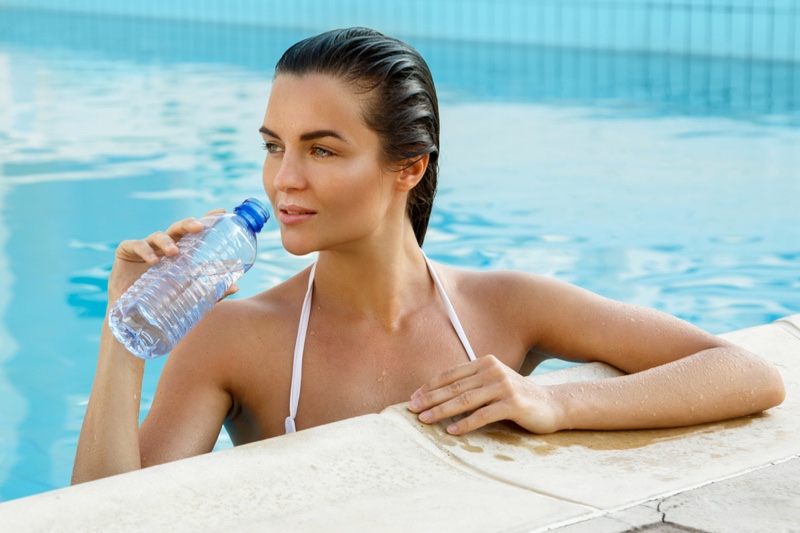 5. Moisturize Your Body From the Inside Out
Beautiful skin is hydrated skin. Your body has — and needs — a water barrier; a lining of tightly knit-together skin cells. This skin barrier is the outermost layer of your skin, and when you're skin is the healthiest, it isn't dry, broken, or scratched.
But when you're itchy, irritated, have a rash, or pimples, it means something isn't balanced, and likely, it's that you're dehydrated.
We can hydrate our skin with moisturizers, and likely you do! You may have one specifically for your face, but it's important for your body as well. Good moisturizers don't have to be expensive. Companies like Eucerin and CeraVe make excellent general moisturizers for your body.
However, topical moisturizers can only do so much. In order to have properly hydrated skin, you need to hydrate the old fashioned way – with water.
Many drinks can give you the hydration you need. If you're not a fan of chugging back 8 glasses of water a day, try these substitutions:
• Milk – It's thought to be an even better hydrator than water!
• Coconut Water – This is well-considered to be the best hydrator on the planet, plus it tastes light and sweet.
• Fruit-infused Water – Try adding some lemon or berries to your water to give it a fresh taste. Cucumber also gives water a soft flavor, making it a bit more interesting to the taste buds.
• Herbal Tea – Caffeine-free herbal teas provide excellent hydration and taste sweet and flavorful. Try to avoid adding sugar.
6. Find the Right Diet
With every fad diet that you read about on social media, you'll find stories of inspiring success, and tragic failure. Your body is unique, so finding the right diet for summer body success is important to keep you feeling and looking healthy and strong.
Unfortunately, this means a bit of experimentation.
The best way to figure out the right diet for your body composition and metabolism is to speak to your doctor. You also need to consider your personal food preferences. If you won't stick to your diet, it will never work.
Mayoclinic.org, one of the leading experts in healthy living and weight loss, offers this advice. "[Diets need] Balance. Your plan should include adequate nutrients and calories. Eating large quantities of certain foods, such as grapefruit or meat; drastically cutting calories; or eliminating entire food groups, such as carbs, can cause nutritional problems. Safe and healthy diets do not require excessive vitamins or supplements."
To get that summer body you've been longing for, start implementing these healthy practices today. Take your progress day by day, and remember – your worth is never defined by numbers on a scale or the size tag in your bikini!