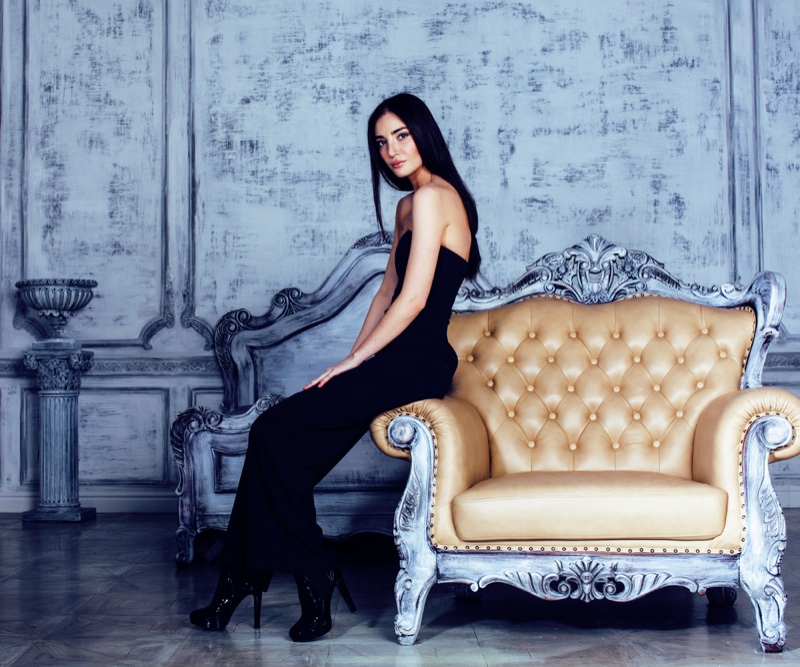 Whether you want colour and cosiness like Zoella, romance and glamour like Kris Kardashian or calming and considered like Jennifer Aniston, celebrity bedrooms sure give us something to aspire to in the home décor stakes. And as more and more celebrities and influencers invite us into their homes via social media and magazine spreads, it's becoming easier to emulate the look. So, if you're coveting a celebrity-style bedroom, here are some of the ways you can achieve it.
And if you need any more inspiration, why not have a go at the brainteaser at the bottom and see if you can guess which bedroom belongs to which famous character.
Upgrade your bed
Stretch out in style by splurging on a queen or king size bed − or add drama with a four poster. A large upholstered headboard in a crushed velvet or faux leather will up the glamour stakes and then add luxe soft furnishings like shaggy sheepskin cushions, soft throws and quilted bedspreads.
Size up your storage space
A walk-in wardrobe is a non-negotiable for celebrities, but while your budget or existing space might not stretch to that, you could think about updating your storage with luxury sliding wardrobes. Built-in wardrobes will make the most out of every inch of space, giving you plenty of room to store all your shoes, clothes and accessories. Pick high gloss doors for contemporary glamour, painted doors for a cosy country cottage feel, or go full-on mirror to make sure you're always looking your best before you head out the door.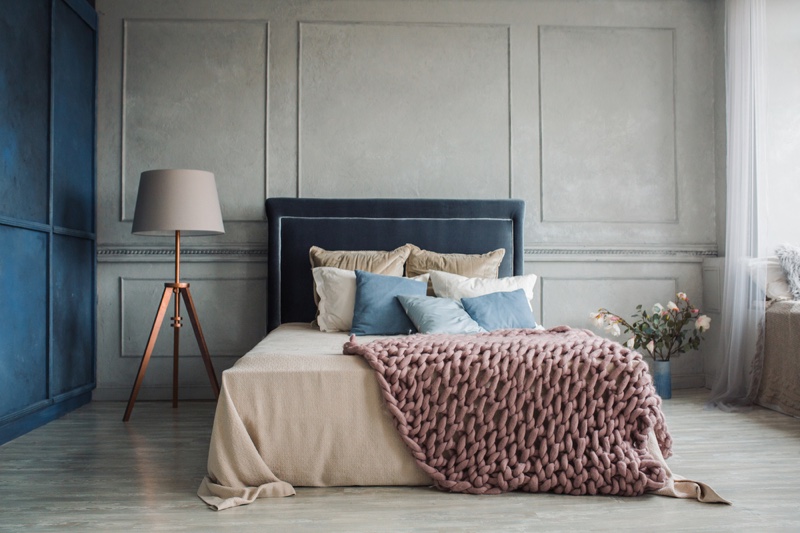 Stay neutral with an accent colour
From pure white and linen to soft greys and taupes, a neutral look throughout helps your space to look more expensive. You can then add accent colours in the form of curtains, rugs, artwork or a bold print wallpaper on one wall.
Glamourise your lighting
An easy way to add a touch of glamour to your bedroom is to replace your old light fitting with an overhead chandelier, or even a smaller chandelier bedside lamp. Paired with a shaggy sheepskin rug on a wooden floor, it creates a very cool vibe.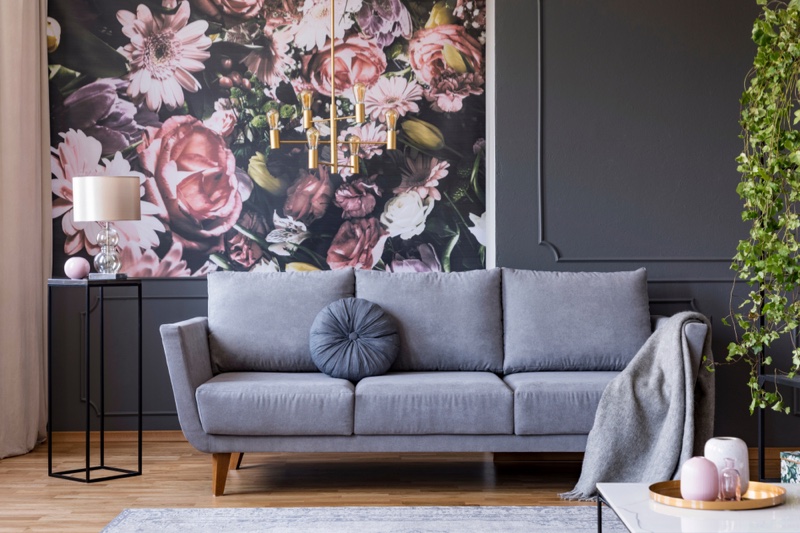 Add a view with art
If you don't have a bedroom with a view, like the stunning vistas enjoyed by Natalie Portman, add your own with artwork and photographs of sweeping countryside, beautiful beaches, dramatic mountains and cityscapes.
Add a decadent vibe with vintage
Los Angeles could be called a culture-void, which might be why Angelina Jolie loves to add a heritage-feel with her soft furnishings. Hit antique and second-hand shops to find tapestry-style rugs, gilt-framed mirrors, antique lamps and upholstered bedroom chairs to up the opulence factor in your room.
Number 1
With a famous cityscape in the background, tell-tale outfits, and a couple of martini glasses left around the place, can you guess which famous character has just left this room?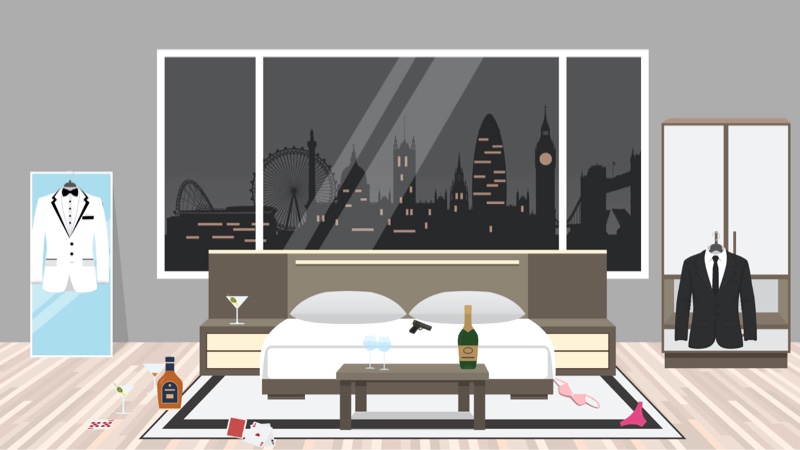 Number 2
This character looks like they don't spend much time at home and seems to have many items ready for an adventure. Do you know who it could be?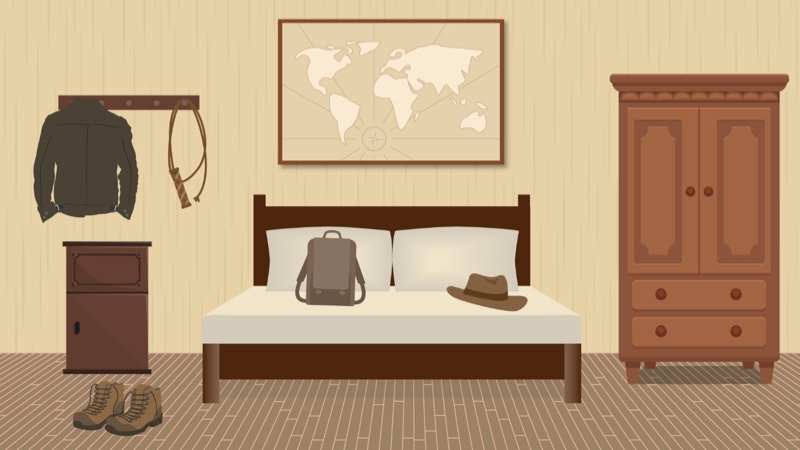 Number 3
Who could possibly find time in their day to read so many books? You would need more than 24 hours in a day! Who do you think it is?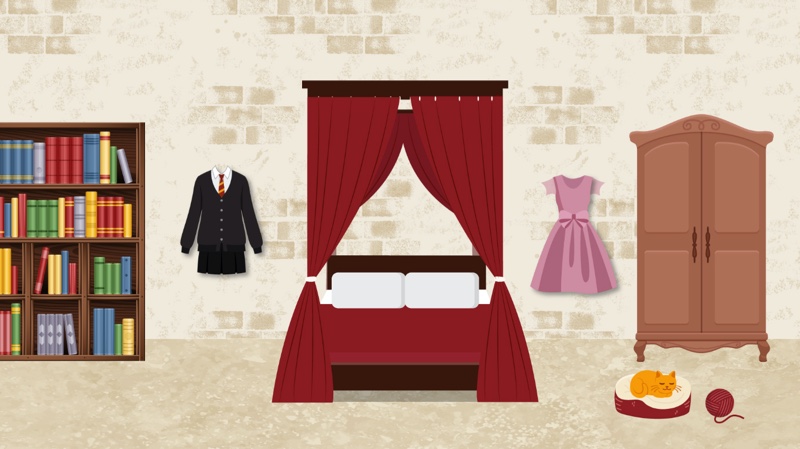 Number 4
This person lives for the dark aesthetic, and has a very unusual uniform…who could it be?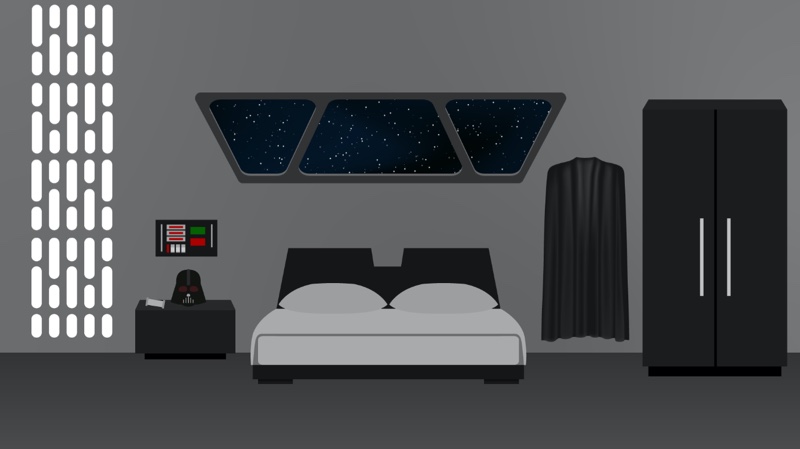 Number 5
This character looks to be getting ready for another adventure – their crime-fighting outfit is freshly washed and ready to go! Can you guess who it is?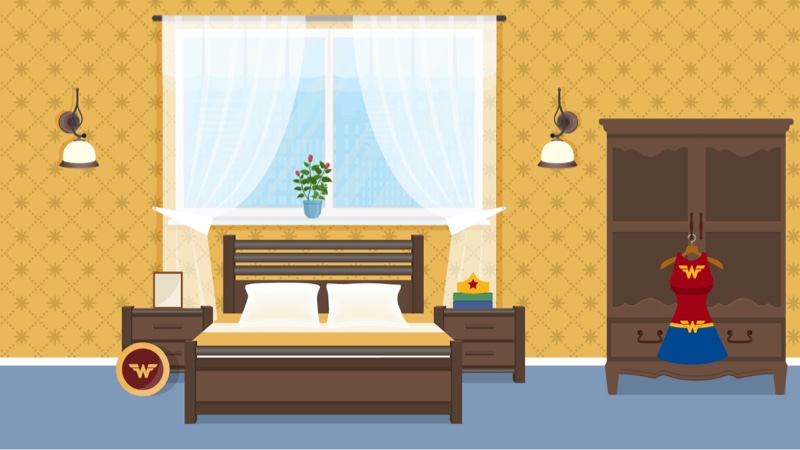 Did you guess them all correctly? The answers are:
James Bond
Indiana Jones
Hermione Granger
Darth Vader
Wonder Woman