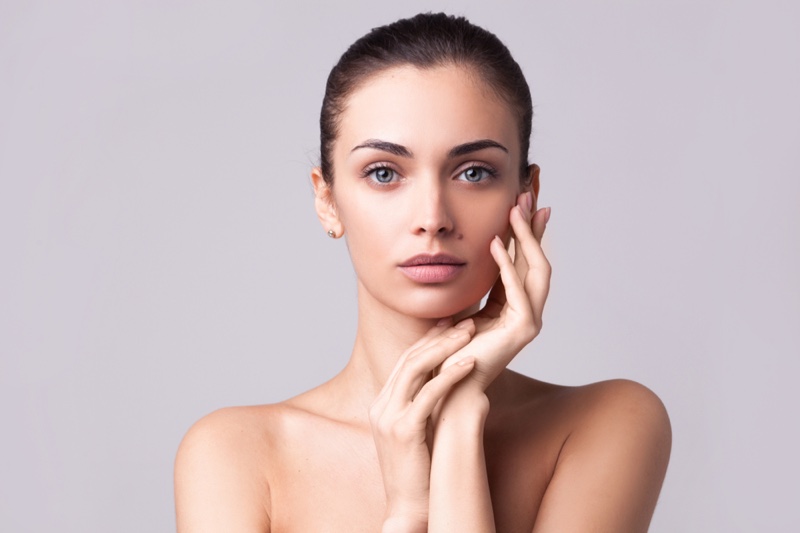 Trying to find the best product for skin care is like a special kind of journey we all need to set out on from time to time. The range of routes is diverse – a pilgrimage to luxurious sheet masks' abode, wild day cream safari, or a trip to the hyaluronic acid waterfalls… Without doubt you may like this kind of travel or not so much, but the destination we're up to reach with it is way too vital to skip – a perfect tool to care for the skin is a thing worth searching for, isn't it? Read on – we are revealing the secrets of finding it right down below!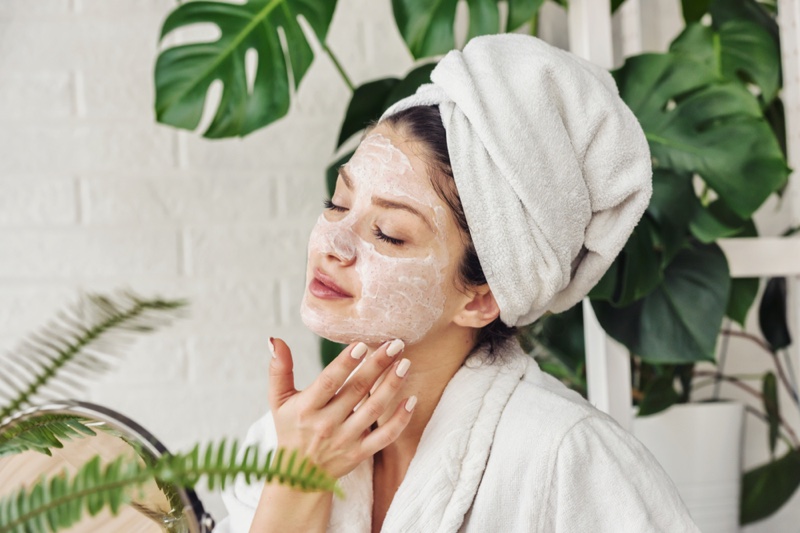 What are the best products for skin care
Nowadays figuring out what are the best products for skin care can be a tricky business since the choice is so confusingly wide one can easily get lost. Nevertheless, certain guidelines still distinguish all good stuff. The next points were tailored specifically to narrow down the range of offers from the total infinity to a reasonable variety. So, the best product for skin care must be…
1 – Multitasking. You have surely met this word among popular requirements that companies pose before their potential employees. Same concept may be applied to the products you "hire" to care for your skin. Why choose between a cream (cleanser, mask, etc.) that hydrates your skin and the one that nourishes it? Get yourself a man that can do both!
2 – Cruelty free. The best kind of skin care is a kind one. Choose products that are not tested on animals at any stage of their production. Manufacturers normally indicate this on the packaging or in the description of the product. The "mascot" of the movement is, of course, the Leaping Bunny Logo, and the number of companies joining the green team increases daily.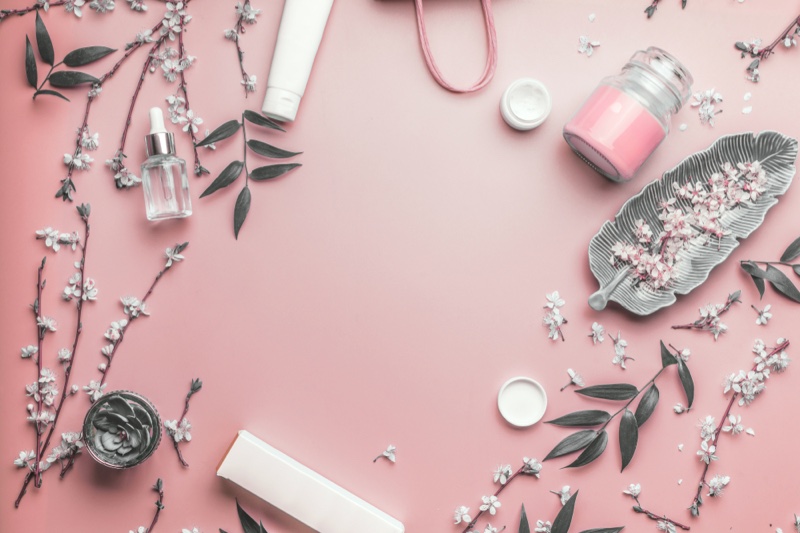 3 – Vegan. Meaning that none of the ingredients were derived from or tested on animals. Instead, all ingredients originate with plants. Opting for vegan products would not only let you boost your skin health thanks to antioxidative and revitalizing properties of the ingredients used, but will also help you be a better citizen of the Planet Earth since contributing to the greenhouse emissions cut-down.
4 – Close to Nature ingredients. For sure there are no guarantees you won't get allergic to one or another ingredient since no such thing as universally hypoallergenic skin care exists (unfortunately). That is why, btw, a patch test before using a product for the first time is so totally essential. However, you still can keep it on the safe side and look for an ingredient list consisting of organic compounds for 99,9%, at a minimum.
5 – Genuine. Buying personal care products from third-party sellers you may find high-quality care for the skin only by chance. But as a rule, risks of coming across a beauty counterfeit is too high for the game to be played at all. In the best case scenario, the product won't work as expected due to the ineffectiveness of the ingredients that are not authentic and most likely chemical rather than organic. In the worst case, you may have to deal with irritations and other unpleasant reactions since no safety and sanitation control is exercised over such products. With this in mind, buy from the manufacturer or an official distributor of the skin care brand which you have taken a liking to.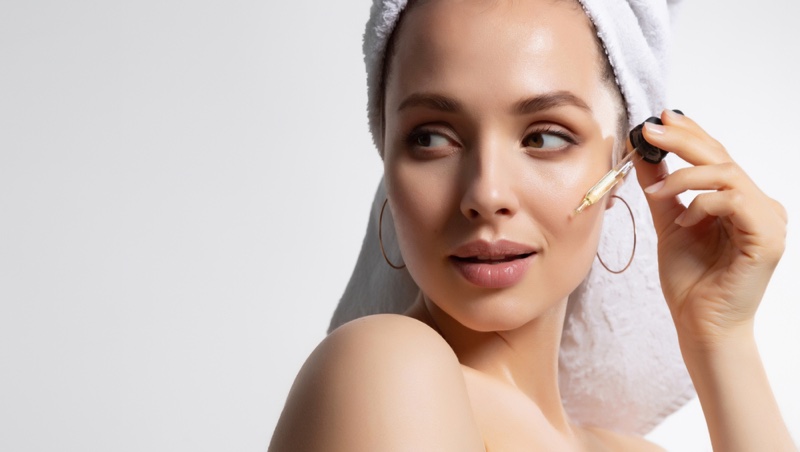 Top 5 Skin Care Products From Stacy Lash
Korean Facial Bubble Mask Pore Cleanser/Oseque Cyber Shine Bubble Mask Cleanser. Among other beneficial compounds, this self-bubbling cleanser of new generation is rich in vitamins C, E and oxygen. It provides your skin with a deep cleansing effect while gently unclogging the pores without stripping the skin.
Use it on a daily basis for blackhead treatment and oiliness reduction even on sensitive skin. Brightening effect comes as a nice bonus.
Oseque Silky Bright Enzyme Powder Facial Wash – The next one of the best products for skin care we know and are proud to present is this enzyme powder with Amino Acid Complex & peptides (for moisturizing and nourishing without leaving your skin tight), Papain (for cleansing your pores from sebum and other impurities), Chamomile flower and Rosmarinus officinalis extracts (for soothing & smoothing). A perfectly grainy texture delivers extra mild peeling while quickly melting and dissolving thus leaving your skin clean and naturally protected afterwards. A gentle scent of papaya, rose, and tea tree will add up to the overall charm of your beauty routine.
Hyaluronic Acid Face Serum. Another beauty rock star we're ready to give a standing ovation for eternity is this anti-aging wrinkle-reducing serum by Oseque.
The serum enriches your skin with rejuvenating compounds hydrating and nourishing it without blocking the pores thanks to a light-weight texture. Hyaluronic acid and 17 amino acids reveal its anti-aging properties reducing wrinkles and fine lines, decreasing itching and sagging. Plus, in its fight with skin blemishes, the serum activates your skin natural barriers protection holding water close to the skin surface. Give it a try and see for yourself!
Oseque True Noble Soil Layering Mask is a signature product of the brand. 60% of this sheet mask is coated with the Osec Hwangto – a five coloured noble soil wordly known for being rich in minerals and enzymes. It delivers a brightening effect to pores while softly deep-cleaning and soothing the skin and thus, preventing acne formation, redness and allergies.
Oseque Hydro Deep Sea Cream Mask is a must-have for a smart and delicate hydration. Suitable for all skin types, this mask is vital to have at hand once your skin calls for deep renovation and revitalization. The desired effect is delivered by the sanatory ingredients including minerals, amino acids, deep seawater and seaweed. A subtle & fresh scent of marine energy sends good vibes delicately contributing to your skin vitality boost & recovery.
P.S. The mask's creamy texture allows it to be used as a massage cream as well!