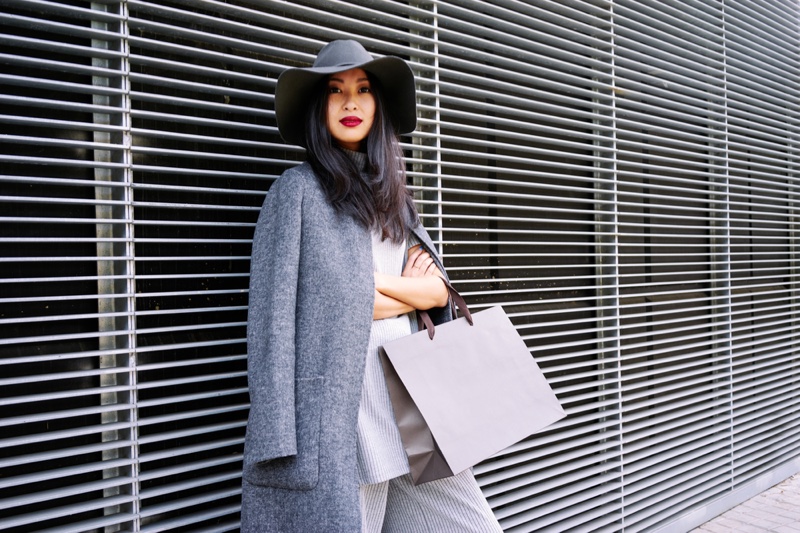 As you probably know, to have a notable presence on social media platforms is more than necessary for any business. These tools are excellent for marketing endeavours, but at the same time, they can create a sturdy and trustworthy image for any brand. Some say that the purpose of having a social media business account is to become an influencer in your business niche. And since we're talking about fashion, you should know that your online marketing approaches should start with Instagram. This is a reliable visual platform that can draw in numerous benefits for fashion brands.

Still, with so many online businesses related to fashion, it can be challenging to catch the attention of specific audiences. We took the time to debate, which are the best approaches for fashion brands that want to promote themselves on Instagram. Keep reading to learn how you can improve your digital marketing strategies.
1. Start by implementing a marketing strategy with the help of Instagram marketing settings
Well, being in the fashion industry, it signifies that you should make the best of the visual factor. And Instagram offers precisely that. Market data reveals that sharing a compelling visual on an Instagram business account will get you up to 94% more views than in any other circumstance. Hence, it will keep both your permanent customers and potential ones engaged, and you can even compel a strategy so that you attract new audiences.
Still, since this is a competitive social media platform, creativity and originality are more than necessary to gain attention. This means that sparse quality posts will not lead to the desired engagement and can even hurt your brand's image. So, our recommendation is to establish a potent social media strategy tailored to your fashion business. You can share any visual cue you might think of, ranging from videos to collages. All you have to do is create an aesthetic symmetry and attractive captions to gain constant engagement for your business benefit.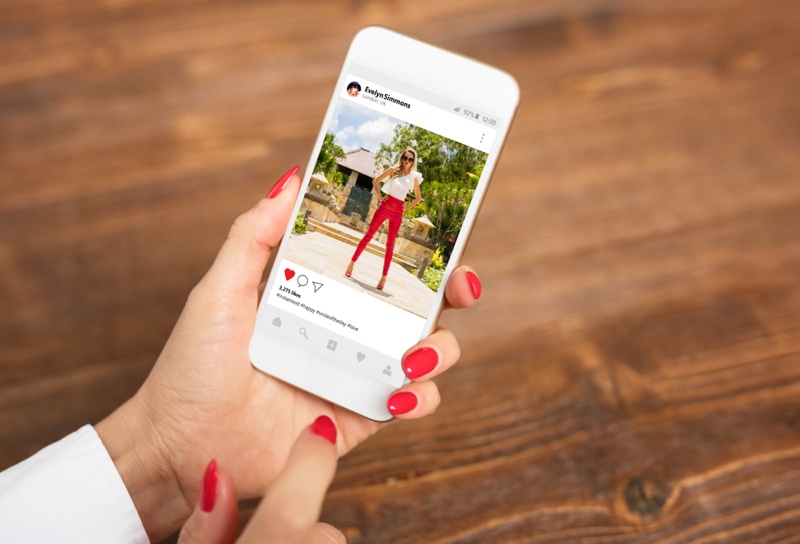 2. Concentrate your attention on influencer engagement
Last year we saw an increase in Instagram collaboration approaches thanks to influencers. And since you are in the fashion industry, you should follow this thread as well. Influencers are an essential part of this social media platform, and they can help you promote your brand to new and targeted audiences.
The secret to success with influencer engagement is to identify the account that complements your brand's approaches. This means that you should look for individuals who have something to say about fashion and lifestyle so that their followers get interested in your products. It is crucial to implement a collaboration like this for your digital marketing strategies as it has the power to boost both your online and physical reputation within your community.
3. Make sure everything sounds natural and not promotional
A frequent mistake amongst fashion brands on Instagram is concentrating too much on increasing business revenue. And we can say from our experience that users tend to overlook accounts that do their best to advertise the products. Instead, your Instagram followers will look for suggestions or presentations of the latest fashion approaches.
The following and discovering features on Instagram are packed with all sorts of information. Hence, a fashion brand on Instagram must attract new followers with useful content. A qualitative image will boost your discovery rate and will tell Instagram's algorithm that users are interested in what you're sharing across the platform. And to make the best out of it, implementing specific hashtags can make you reach out to a broader audience.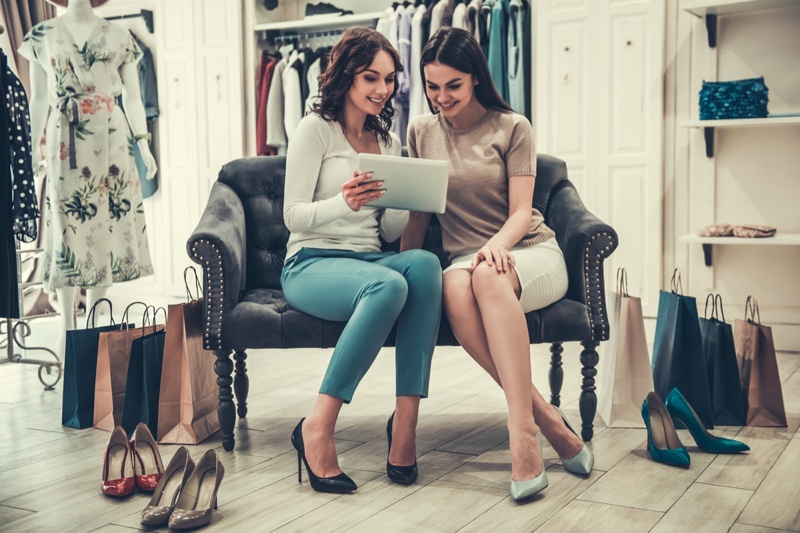 4. Build a community around your business
Well, users on Instagram platform feel the need to belong to a community. And this can help you convince your customers to return and become your fans. A community allows your customers to exchange information about your products, but at the same time, it can turn out to be the go-to place to access trustworthy customer testimonials for your fashion business. Hence, putting the basis of a community is more than necessary to improve your online activity and transform your brand into a vital information source across the internet.
5. Adopt one or more of the following tips
Concentrate on fashion influencers
Take the time to explore Facebook features related to targeting on both Facebook and Instagram. This can help you gain in-depth knowledge on how to reach out to distinct audiences interested in fashion. Of course, Instagram is the main place where you can implement your online marketing strategies, as the platform suggests there are more than 95 million posts shared per day.



Focus on implementing fashion and lifestyle hashtags. These will attract the right audience, but at the same time, you can follow similar interests to your competitors. So, make sure you target anything a fashionista might be interested in, ranging from fashion tips to interior design.
Choose the adequate ad format for fashion purposes
Our advice is to use carousel ads, as it enables you to present several items from your business catalogue. Also, it might be a helpful idea to tell a story, instead of creating an ad with a lot of focus on selling something. Not being so open about your revenue endeavours will make users check both your profile and website. Hence, it is highly recommended not to use a promotional approach on Instagram. Instead, make sure you share compelling video content in your ads so that you attract the attention of both your current and potential audience.
Make sure you optimize the content accordingly
We recommend you consider creating an ad that will be shared on both Instagram and Facebook. This custom approach will enable you to access a broader audience at a cost-efficient price for your campaign. Overall, having a promotional campaign concomitantly on those platforms can offer up to 4% more reach and 25% fewer expenses, when compared to having an Instagram ad solely.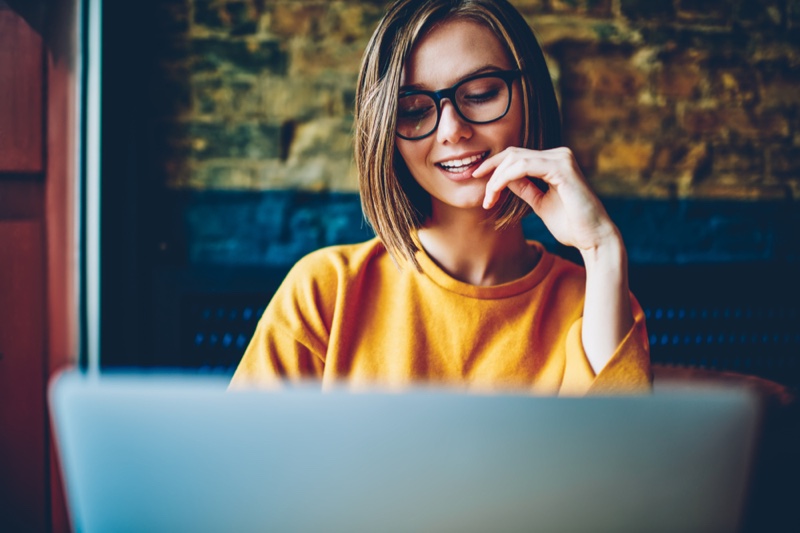 Track your conversion rates for insights for your online presence
Did you know that a third of Instagram users completed a purchase with a fashion brand after discovering it on this platform? Well, this is the main reason why you shouldn't ignore Instagram.

The goal is to create a beautiful and informative presentation of your brand and products so that users are interested in learning more about your business. Hence, if you want to achieve success, we encourage you to focus on familiarizing your audience with your business rather than concentrating your efforts on generating revenue. Also, experts say that you should keep a close eye on how users interact with your ad, and, of course, to use link ads to present your catalogue.
Provide your account with the start number of followers to make users feel more favourable seeing your page. You can make it easy and fast through Instagrowing.net, where you may buy high-quality social signals.
Take in mind different helpful tools. For example, if you still are looking for simple ways of saving beloved and interesting photos or videos from the Instagram feed, then Smmrank.net is one of the best helpers.

   
Another thing you can do is make use of both CRM and pixel data to improve your targeting abilities. This will allow you to reach out to users who completed a purchase or those who revealed a purchase intent but abandoned their carts on your website.
The bottom line
Fashion brands can benefit greatly from having an Instagram business account in 2020. It can be the start of a nice journey in which you won't encourage users to purchase your products, but rather to adopt the suggested lifestyle by your brand. Inspiring your potential customers is the best strategy toward transforming them into loyal customers. The Instagram fashionista network is well-established, which is why you shouldn't overlook the advantages it can get you. Looking for more followers? IBTimes has this list of best sites to buy Instagram followers in 2021.