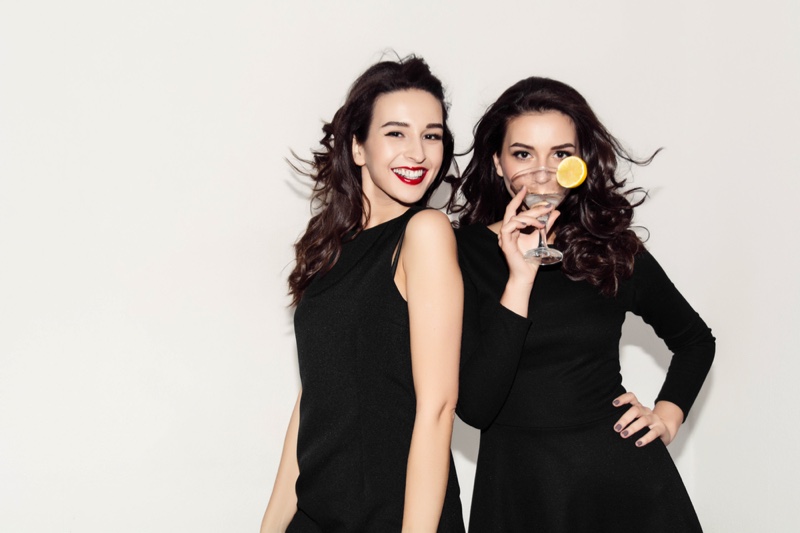 Las Vegas is located in the desert region of Nevada, so the weather is usually warm throughout the year. But if you think tees and shorts will be your go-to attire for a weekend in Las Vegas, you're wrong.
The weather doesn't dictate what you wear in Las Vegas. Sin City is a place where the dress code depends on where you're going.
Here are the recommended dress codes for different places in Las Vegas.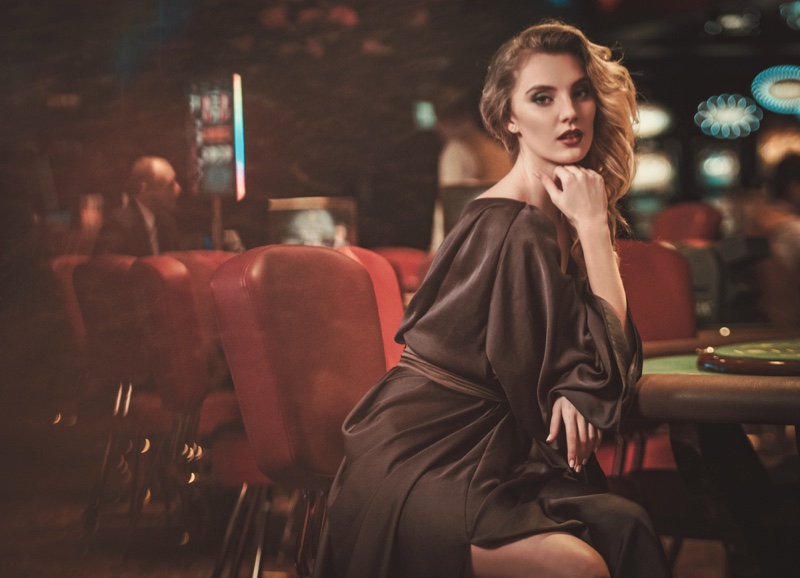 Hotels and Casinos
Vegas is home to many luxurious hotels, but it's completely acceptable to dress casually if you're just planning to shop, eat at the buffet, or hang around the hotel. However, you should still make sure you look presentable.
Most casinos don't have a dress code, but it's best to avoid wearing worn-out clothes. And if you're planning to wear a T-shirt, make sure it isn't printed with offensive symbols or language.
If you're planning on walking around the Strip to see its attractions, there's no need to wear heels or wedges. Save those for a fancy dinner! Comfortable flats or tennis shoes would likely be the best choice of footwear for you.
Planning on gambling in Las Vegas during the weekend? You'll probably find casino-goers looking a little different. Leave the short-shorts in your hotel room, because your fellow patrons are likely wearing dressier and more formal attire.
You don't want to stick out like a sore thumb! A lot of women will be wearing cute cocktail dresses and heels. Vegas comes alive at night and dressing up is all part of the fun!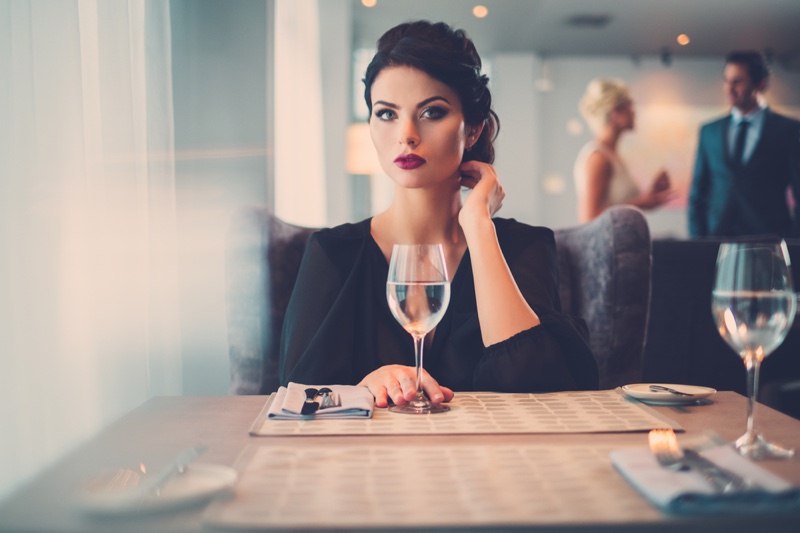 Upscale Restaurants, Clubs, and Bars
When you go to restaurants, clubs, and bars, your attire usually depends on how glamorous the place is. Most of the time, a dressy blouse and some cute heels will do. Flats are also acceptable footwear depending on your attire.
Some night clubs and restaurants actually turn away patrons who don't follow the dress code. At places like the Vista Cocktail Lounge or the SW Steakhouse, for example, you'll find women who are dressed to the nines.
For these establishments, you can put on a nice cocktail dress and be well on your way. At nightclubs, avoid wearing shorts, t-shirts, or flip flops. It's better to dress up than dress down. Plus, who wouldn't want an excuse to get all glammed up?!
When it comes to concert venues or shows, don't be surprised to see a wide range of attires. Unlike bars and nightclubs, Vegas shows don't usually have dress codes so you can choose a more comfortable outfit like a fun-colored blouse and a comfortable pair of jeans. At night though, you'll find a lot more people dressed up in comparison to matinee shows.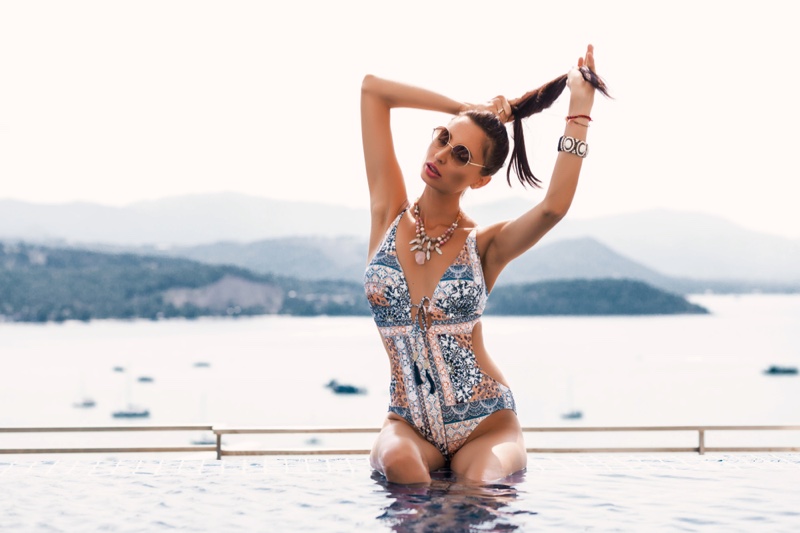 Poolside
Pools here usually have dress codes, and they often require those who hit the water to be in their swimwear. But if your weekend in Las Vegas includes attending a pool party, the event might be more exclusive than just hanging out by the pool.
These casino-hosted pool parties and beach parties usually require appropriate clothing until the guests actually arrive at the pool. Sandals and flip flops are allowed, but for everyone's sake, please make sure that your feet are well-groomed.
While day clubs and pools have security, it's best to leave important items in your hotel room's safe. As expected, security will likely search your bag upon entry, so you should also toss out any items that may not be permitted.
The Vegas Dress Code
So, we've shown you what to wear when visiting Vegas. Although different establishments and venues require different dress codes, there's one recommendation when you get ready for a weekend in Las Vegas: It's always better to overdress than to underdress!
Make sure to pack your luggage with plenty of variety, so you don't have to buy clothes there… But on a real note, with Vegas having some of the best shopping malls and luxury stores, who wouldn't want to splurge on a new outfit or two?