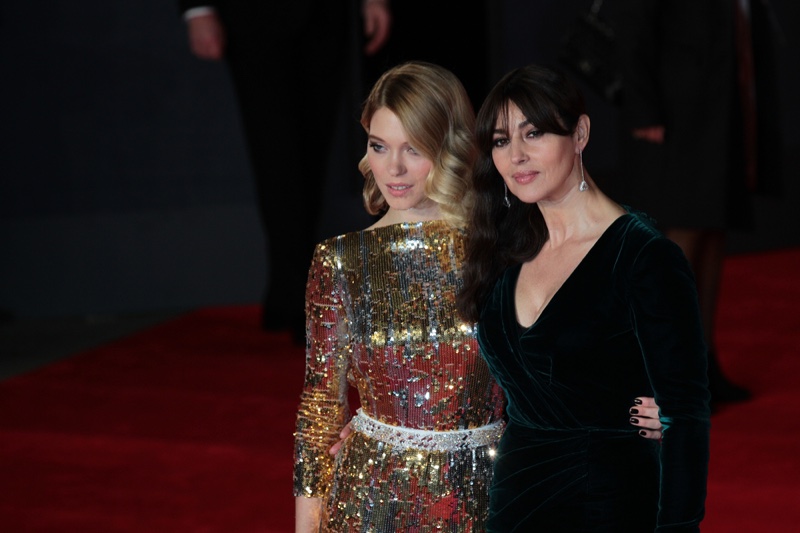 Dangerous, sometimes armed to the teeth and enamored with charm, misdirection and the dubiously delightful names, Bond Girls have been a vital element of popularity for the classic or contemporary James Bond sequel movies. The primary weapon of conspicuousness, however, has been the iconic outfits spotted by the leggy and seductive heroines or villainesses that have graced the screen as the main character's female counterparts.
Influences of Iconic Bond Girls on Modern Fashion Couture
Bond Girl outfits are as diverse as the evolution of style in the last 50 years, and others have remained unchanged from features in 1962 to 2019. According to film info-graphics and fashion caricatures, its recommend to categorizing Bond Girl characters into three categories which are;
The pro-Bond Girl: She is loyal to the hero's cause but is usually killed by the villain much to Bond's chagrin.

The anti-Bond Girl:

 

She is a villainess with buckets of sex appeal, which usually captures Bond, and he has to save himself by working his charm against her. This Girl never lives through the film, passing on an often gruesome manner.

The victim-survivor: She is sometimes the villain who Bond gets to see the light and normally ends up finishing the film in his embrace.
All the sultry Bond Girl characters have featured sophisticated outfits that live on as an icon if fashion, especially with gambling themes represented by recent Bond movies like Casino Royale. Political correctness and appropriateness aside, here's a look at some outfit combinations for dressing to kill as a Bond Girl.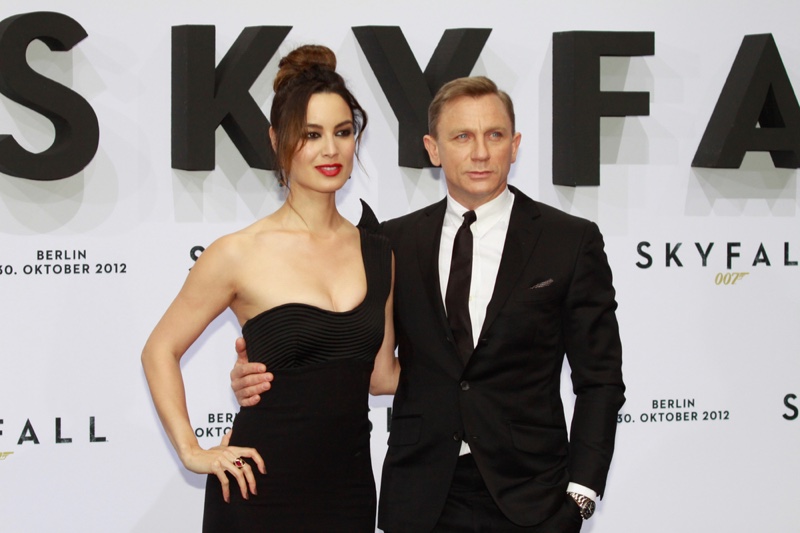 1. Bérénice Marlohe's dress in Skyfall
The casino scene in 2012's Skyfall features a dress worn by the Bond Girl character Severine played by Bérénice Marlohe from costume designer Jany Temime. The sparkling black crystal design features tattoos and over 60,000 elements of Swarovski with fine tulle for the neckline, sides, arms, and back to accentuate the Bond Girl's exquisite figure. The movies' stylists team had an interesting approach to how you should dress when gambling at a casino, the design process aimed at creating the illusion of a suave dragon-like and animalistic appearance that went perfectly with the casino scene.
2. Dr. Madeleine Swann with a Ghost Salma dress
This dusty green Ghost Salma dress is dyed to order and was worn by The Bond Girl character Madeleine Swann played by Léa Sedoux in the new SPECTRE movie. The satin dress is floor length and lined, featuring capped sleeves, a cowl back and boat neck, and is a design from Ghost, a London based fashion house established in 1984. To complete this Bond Girl look, a pair of Jimmy Choo Ivette champagne glitter strap sandals and a pair of David Deyong DiamonDust sterling silver earrings.
3. Skyfall's Carine Gilson satin-silk robe
The sheer cream silk and satin robe was worn by Bérénice Marlohe's Bond Girl character played by Severine in Skyfall when she appears on a scene aboard a yacht. This handcrafted Lyon silk lingerie design is from Belgian designer Carine Gilson and featured as number 12 in the 2011 summer collection. A glamorous sleepwear finish can be added with matching chemise, and the silk-satin robe features long sleeves, black lace trims, pin-tucked back and bust, V-neck and belt with belt holes.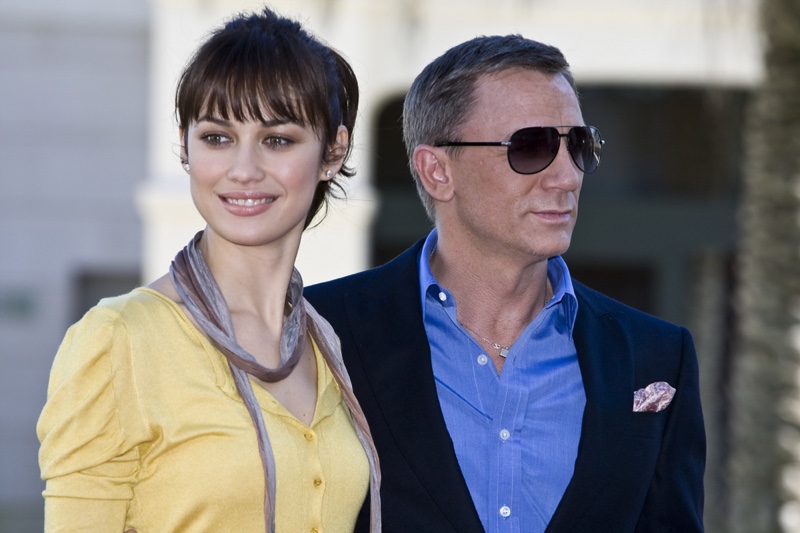 4. Olga Kurylenko's Prada and Gina Paris outfit
In Quantum of Solace, Bond Girl Camille Montes, played by Olga Kurylenko, wears a Prada dress in black and a pair of Gina's Paris shoes. This outfit is worn through most of the scenes of the film and also features on the premier poster that shows Camille and Bond walking through the Bolivian desert. 20 of these dresses were made for the Quantum of Solace set
5. Camille Montes outfit by Jasper Conran
Jasper Conran's outfit for Quantum of Solace was worn by actress Olga Kurylenko during her initial appearance as Bond Girl Camille Montes. The outfit featured a ginger bandeau jersey with a silk pleated high-waist mini skirt in bronze, and a large fish pendant suspended from a gold chain.