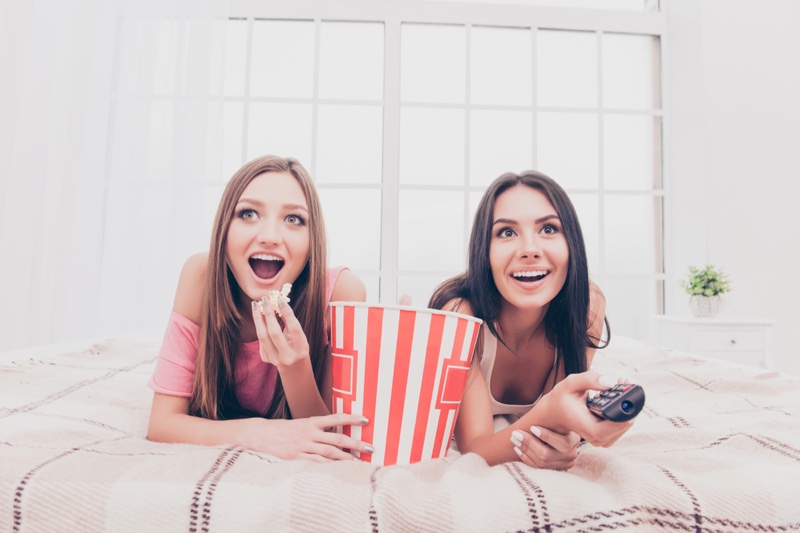 Choosing a wardrobe and dress style to go out with your girls is not easy, even if, at first glance, it may look. Girls spend too much time shopping and in front of the mirror trying to find the perfect style to go out. There is no doubt that it will be useful for you to simplify this "task" a little.
Dressing for an at-home event
For home events, a more relaxed version is recommended, since such events do not require a huge level of elegance, but again a certain style of dressing is desirable. Spend a night of watching some Netflix, visiting an online casino or playing a video game. Heels and jewelry are an indispensable part of this variation, as well is stronger makeup. You can use the sequin if you like them. The recommended style is a combination of some good jeans, a T-shirt, and gray heels.
You can also add red lipstick and underwear in the same color- if you will feel better.
Cinema outfit
First of all, you need to have your style. You do not have to dress to feel like you are in a costume, you need to dress nicely and at the same time to feel comfortable in what you are wearing. The most important thing is to feel comfortable. You will be sitting in a low chair in a movie theater. Attention should be drawn to the cinema screen, not to the wardrobe, that distracts you. Also, the movie takes an hour or two, which is another reason to dress comfortably. Some of the things that are comfortable and that we have to offer are:
sweats
jumpsuits
t-shirt dresses
Opt for a more neutral look, which includes lighter shades of makeup. Forget decollete T-shirts and open blouses. Your wardrobe will constantly move due to the constant movement in your chair.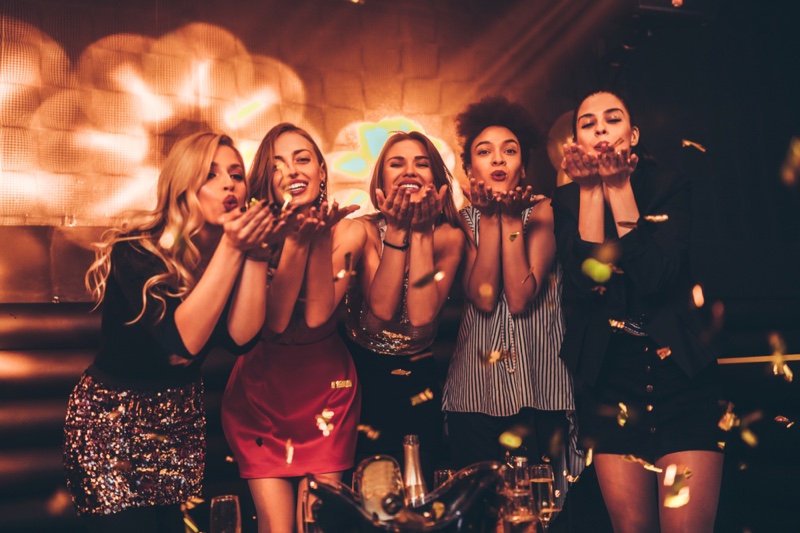 Dressing for a night out at the club
Nightclubs are the perfect place to express your youth and femininity. The girls put in a lot of effort to be as beautiful and attractive as possible when going out to nightclubs. We are Introducing three things to check out for a night out at the club.
Sequin dresses
Nightclubs are the perfect place for a bit of kitschy style. It doesn't mean the kitsch is crappy, but rather, it is time for some crazy fun and dancing. Also, this style will allow you to shine like a disco ball. Of course, this does not mean that you will be like a Christmas tree.
T-shirt and shorts
In addition to being a comfortable combination, it is also perfect for summertime and wild nights out. This style can be combined with high heels or stilettos, but also with much more comfortable footwear like sneakers. This combination reveals your body, so nourishing your skin is extremely important, so you feel completely beautiful. This style can be especially attractive if you combine a T-shirt with lowered frills and denim shorts of interesting design.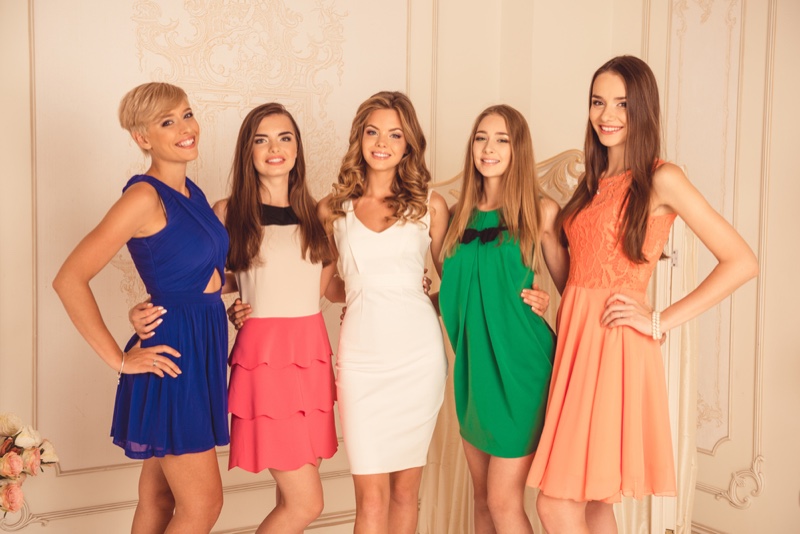 Skirts
Skirts are the most popular style for a night out with your girlfriends. The little black skirt has some magic in it that lets you shine. And for those girls who want to stand out, a black dress with bareback is a perfect choice. Bund hair, discreet jewelry, and high heels will further complement this combination – you'll never look better.
Feel free to use gold and copper shades, or sequins as well as stronger lipstick and blush.
Dressing for a nice restaurant
Here, dressing is a little more flexible, depending on the type of restaurant. Attention should also be paid to the part of the day for which styling is planned. Shorts and denim jackets, as well as too short and deep necked clothes, are not for the restaurant. People in the area should notice you for your style and not for your offensive clothing. Your presence should not cause discomfort in the restaurant, among other guests.
Some of the recommendations:
blazers
pantsuits
cocktail dresses
You will not go wrong if you choose any of these three things. They are always in and sophisticated enough.
If you choose a blazer, elegant shoes are recommended, and pantsuits and cocktail dresses are the right choices for heels.
Makeup for this kind of outing should be neutral and in lighter shades.