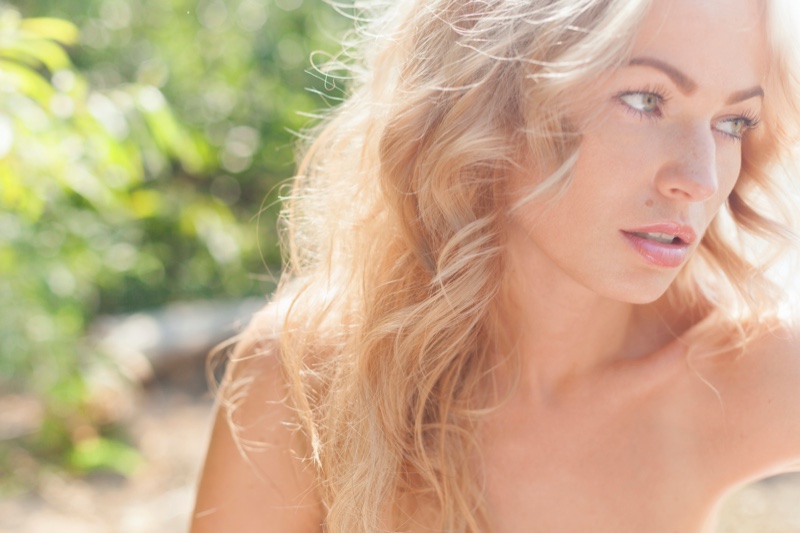 The benefits of vitamin C in skincare are legendary. Many people consider it the holy grail for all things related to skin, and for a good reason. This incredible anti-inflammatory, antioxidant nutrient improves skin color and texture, hydrates the skin, and reduces signs of aging.
Vitamin C is naturally found in fruits and vegetables, but it is also used widely in cosmetic products to benefit the skin. Be it sun damage on chest, face, or your whole body, Vitamin C has the capability to undo it. It brightens your complexion and protects it against damage caused by free radicals and sun exposure. According to several researchers, topical vitamin C has a more significant effect on healthy skin than ingesting it.

How does vitamin C help against sun damage?
The antioxidant properties of vitamin C aid in neutralizing and reversing the effects of UVA and UVB rays, hence reducing the appearance of sun damage.
It protects the body against free radical damage and other environmental aggressors, such as pollution and central heating.
Vitamin C plays an essential role in slowing sun damage caused by your melanocytes in deeper layers of your skin, so you'll see better results the longer you apply it.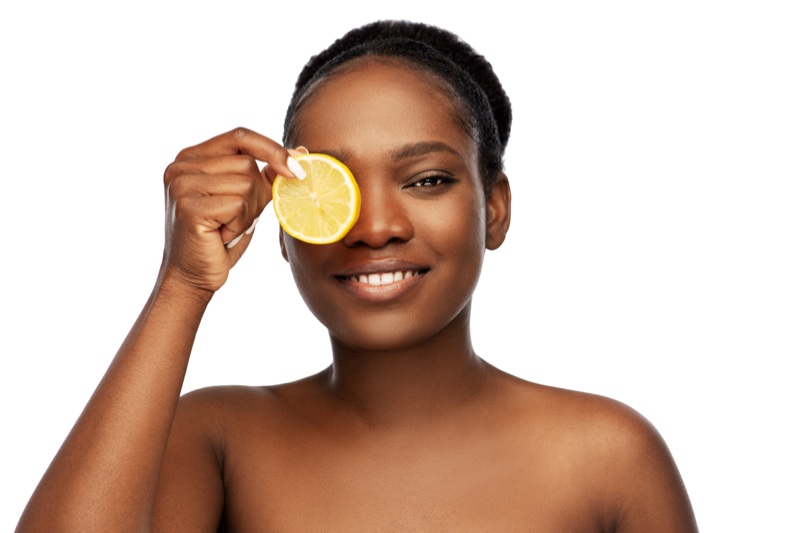 How to use Vitamin C serum for sun damage on the chest
Who doesn't love sunbathing? However, it gives you more than that beautiful tan, i.e., sun damage. Your chest's sensitive skin can take time to heal from the exposure. So how to make the process faster? Use Vitamin C. Follow the steps below to reduce the sun damage on the chest using this powerful antioxidant:
Before introducing something to your skincare routine, do a patch test. Take a tiny amount of vitamin C serum and apply it to your forearm and let it sit for 24 hours. If there's no allergic reaction, you can safely use it on other body parts.
Now, to use it for the chest, use the serum after you take a shower. You might want to apply it to clean skin for better absorption.
After some time, layer it with your favorite moisturizer and sunscreen. Then wear a shirt to cover the area, and you are good to go.
Do this twice a day to get the best results.
If you want to reverse the sun damage on any area of your body, follow the same instructions.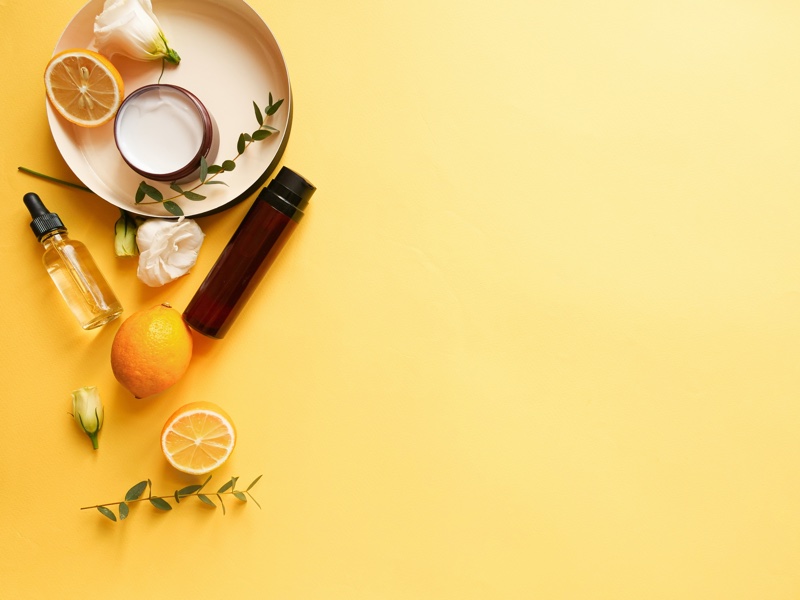 Five benefits of Vitamin C for skin
Reduces Dark circles
Dark circles are nothing but a network of blood vessels under your skin. When you don't have enough sleep, they appear on the surface.
A small clinical study found that vitamin C strengthens the thin and delicate under-eye skin, helping to reduce and prevent dark circles. Its antioxidant properties make your skin more elastic, thus hiding the blood vessels underneath.
Boosts collagen
An important protein found in the skin, collagen, helps maintain the skin's elasticity. However, its production decreases with age, leading to the appearance of fine lines and wrinkles. Topical vitamin C can help increase collagen production in the skin. Furthermore, it helps prevent the breakdown of the collagen you already have due to the effects of the sun.
Additionally, in two studies, researchers found that a high intake of vitamin C within the recommended dose and topical application decreased the appearance of wrinkles, smoothened the skin, and increased collagen production.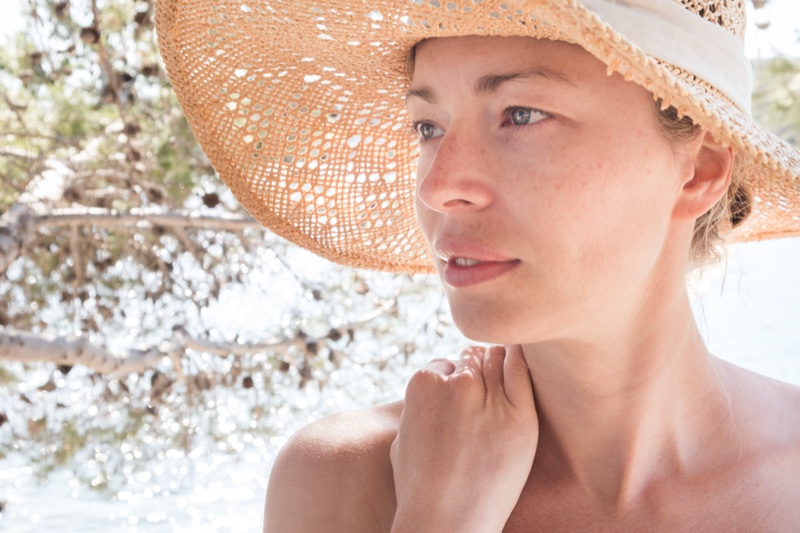 Treats hyperpigmentation
Overexposure to ultraviolet (UV) rays and environmental stress are significant causes of hyperpigmentation. It is a condition characterized by dark spots developing on the skin. This condition is harmless but can give the appearance of aging. As mentioned before, vitamin C reverses the effects of UV rays; therefore, it reduces hyperpigmentation as well.
Promotes healing
Vitamin C can speed up the healing process of wounds. The nutrient could be incorporated into your diet, taken as a supplement, or applied topically. It helps people with open sores, especially those who don't get enough of this vitamin. It boosts collagen production, which helps in healing wounds.
Helps reduce inflammation
Vitamin C works as an anti-inflammatory and antioxidant that helps reduce inflammation-related symptoms, such as rash, irritation, and redness. A topical application of vitamin C reduces inflammation in several skin conditions, including acne and psoriasis.
Conclusion
Vitamin C occurs naturally in various fruits and vegetables; however, some supplements are also available to fulfill the daily requirement of the human body. Vitamin C serums are quite popular nowadays due to their various skin benefits. It is present in some moisturizers, lotions, toners, and serums.
Apart from protecting your skin against sun damage, it boosts collagen production and immunity, gives you a youthful and radiant appearance, reduces inflammation, and keeps you healthy.