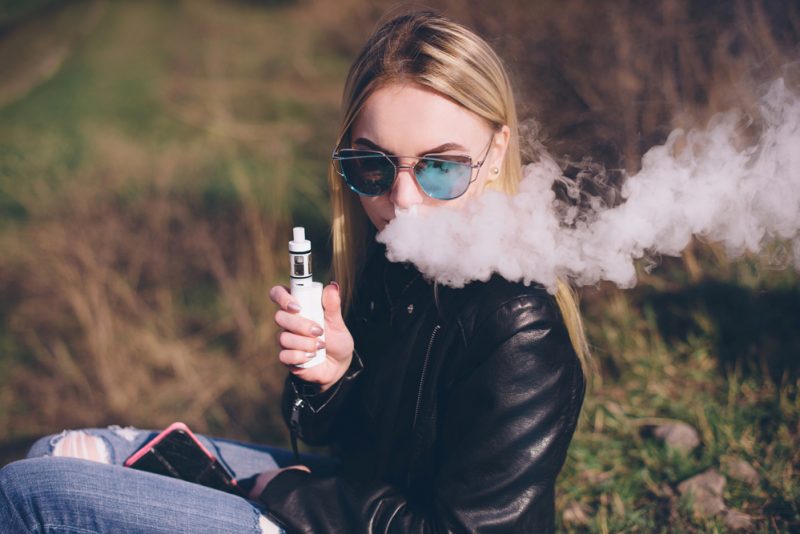 With a projected 55 million worldwide users by 2021, customers are increasingly demanding a varied vaping experience. As CBD products continue to corner the market , more and more companies are diversifying their ranges to make vaping with infused e liquids simple and straightforward. So, why should you consider vaping with CBD, and what are the potential benefits that it can bring?
Why vape with CBD?
Simply put, research has shown that CBD carries many potential benefits for users. This can be from regular office workers who are a little stiff and stressed to individuals seeking additional help regulating their conditions. While research into the product is ongoing, CBD has very quickly bubbled into a $1bn industry .
The substance has taken the states by storm, forcing America's famously conservative FDA to hold public hearings on how CBD can help with issues like anxiety through to potentially helping with life-long conditions such as autism, Alzheimer's, and aiding with seizure management.
This means that adding CBD to your daily routine can provide several potential health benefits for users. These stem from its ability to stimulate your body's CB1 and CB2 receptors to help balance mood, stimulate the production of serotonin and help with managing neuropathic pain. And now that CBD is available for vaping, using it safely and regularly is easier than ever.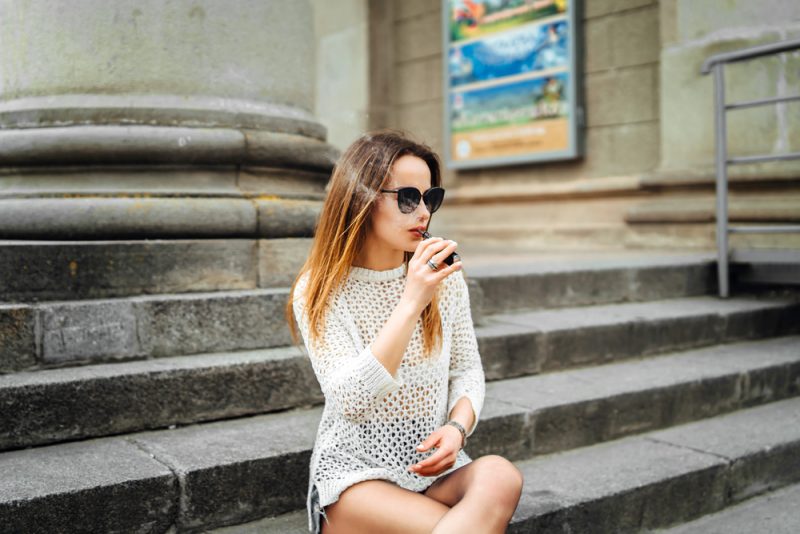 How do you add it to your routine
Making CBD a part of your daily routine can be a little frustrating. While there is a vast range of products to try, finding the right one for you can be difficult. These include:
CBD Oil: One of the most common types of product, CBD oil can be brought in a range of sizes and strengths. Small enough to be portable, placing a few drops under your tongue can be a quick and straightforward way to bring benefit throughout your day or sprinkling into a smoothie after exercise or over lunch.
CBD Creams: Providing long-term, slow release benefit, topical creams can be great when it comes to treating physical injuries or ongoing issues. Once applied, these steadily diffuse over the day and can help moisturize your skin and let you administer the treatment directly to sites of discomfort, letting you treat joint or mobility issues with ease.
CBD Foods: Pioneered by companies like Moon Juice in the USA many snacks, drinks and products have been infused with CBD oil to help carry it throughout your body as seen on plenty of sites. While these can be a little more expensive and are far more popular into the US, it's a rapidly expanding field and keeping your eye open at health food stores can help find the latest products and give them a try.
CBD Vapes: Trying out a CBD infused e-liquid is a quick and simple way to add benefit to your daily routine without having to take or look after additional supplements. Due to the 0.2% legal requirement on CBD, this carries zero risk of producing the 'high' of hemp or cannabis and will hit your body quickly through the membranes in your lungs, with small doses potentially carrying massive benefit. This can make it perfect for an 'as needed' health solution if you are suffering from RSI, cramping, or managing stress at work. Alternatively, you can build it into your diet and even help fight your nicotine cravings if you are using vaping as a substitute for giving up cigarettes.