You may have that one jacket you always layer into your ensemble, or possibly a shirt that you wear far more than the others. Developing a wardrobe that carries more of the pieces you love can enhance your relationship with fashion. Having a variety of pieces that you want to wear that create countless combinations can be empowering. Learning how to transform one dress to suit any occasion lets you have complete control of your clothing pieces and their potential.
In short: It can simply be more exciting to get dressed in the morning when you've created a diverse wardrobe filled with items you love. Here are six ways to develop a versatile wardrobe.
1. Start with the Basics
Starting with a solid foundation in your wardrobe can help set you up for success. The "basics" can often refer to essential, often solid colored, must-have items that can be used for layering. Black, affordable, cheap rompers can stand alone as simple ensembles that speak volumes. However, one black romper can also be turned into casual beachwear with fun accessories and layers. Pair it with heels and the right accessories and it can even work for a wedding or special occasion. While these staple items can vary a little from person to person, there are a few that seem to always work well for versatility.
Denim
Denim is a powerful foundational element that may never go out of style. Quality denim jeans or shorts can work for a variety of outfits while keeping your look classic. Pants with patterns or color are also great additions as you build out your wardrobe. Consider keeping a denim jacket on hand for playing up your streetwear if that fits your style.
T-Shirts
A T-shirt can be your greatest weapon in versatility and offers practically unlimited layering opportunities. Consider starting with a few solid color shirts that you can use throughout your wardrobe. Add in a couple graphic tees along with a blouse or two to diversify your selection further.
Dress or Romper
Including a simple, little black dress and a patterned option can give you room to build them into several different outfits. Cute rompers are also a great staple, as well as jumpsuits from the right dress boutiques online.
Skirt
Having a few skirt options can be a great way to build outfits that can be both casual or formal. Consider playing with lengths, adding a long and short option, as these can be used for work, an evening out, and beyond.
Jacket or Pullover
While functionally, a jacket can keep you warm, it can also be your solution for changing up your ensemble. Denim, fleece, or knit are just a few materials that can get you started. If you're looking to change up the style of your outerwear, consider adding these: ponchos, vests, sweaters, hoodies, or even a kimono.
2. Have Footwear Options
Creating a strong selection of shoes for yourself can help you expand your wardrobe. Shoes can often set the tone for an outfit, so be sure to find dress boutiques online that offer a wide selection of shoes that can meet your needs. Consider starting with a pair of sandals, flats, and sneakers to help you start mixing and matching your outfits. A pair of boots or wedges can help you create upscale looks too. Having basic options can help accentuate other elements in your outfit while a patterned or brighter pair of shoes can act as a statement in your outfit. Having footwear options can help you create a wider array of ensembles that allow you to fit the scene in your preferred style.
3. Accessorize Everything
Accessorizing may be one of the easiest ways to remake a look over and over again. Layering a variety of accessories or using one piece that stands out from the rest can help you breathe new life into your outfit.
Jewelry and Sunglasses
establish something more boho-chic, you could layer hoop earrings or textured rings and necklaces with your affordable, cheap rompers in a floral print or with a ruffle accent. Sunglasses are another easy add-on that can frame your face and stand as the star accessory of your outfit.      
Hair Accessories and Hats
Adding elements to a hairstyle can make a headband or clip another complementary piece or the focal point of an outfit. The same can go for sun hats or beanies that can functionally pull an outfit together.
Belts and Scarves
A scarf or set of gloves can be easy additions to any outfit for colder months. Belts can be a powerful accessory that can work with a multitude of outfits. A casual dress or pair of pants can take on new meaning with a belt wrapped around it.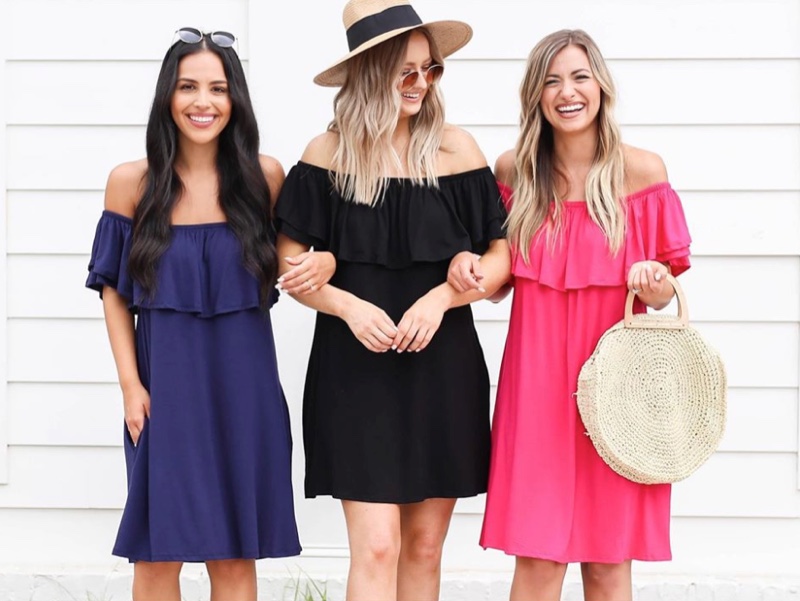 4. Define Your Style
Expanding your wardrobe potential may feel daunting. Establishing a sense of style ahead of time can act as a guide for selecting your pieces. More vintage styles could include brighter colors, blouses, or long skirts. If you want to exude streetwear with class, then graphic tees with denim and heels may be a solution. Consider compiling a few looks that you really enjoy so you can find potential patterns in the outfits. Don't worry if you think your looks compete such as formal and loungewear, as there are still items that can double for both approaches. Try to record the styles that appeal to you most and use this as a blueprint for selecting your foundational apparel and accessories. Look for dress boutiques online that offer options for a variety of styles that are up to date on the current fashion trends.      
5. Find Your Signature "Thing"
Creating a signature "thing" can be similar to finding a style you align with, except this may be more specific to you. Your style might be bohemian loungewear, but your signature could be your hoop earrings or collection of kimonos. Maybe you always have a small pop of red somewhere in your outfits. This can be a quick way to personalize your style and customize each outfit to just yourself. You can have multiple signatures, none, or frequently change them as this is another way to customize your wardrobe for variety and longevity. Whatever your "thing" is, feel free to add it in and play around with what makes your outfits uniquely yours.
6. Decide Where You Shop
Finding dress boutiques online may seem overwhelming. When it comes to building a long-standing wardrobe that meets your style, you may want a shop that has it all. Look for one that offers a wide selection, as well as frequent updates on what they offer. A boutique that releases new, on-trend clothing on a weekly basis likely prioritizes fashion and wants you to have access to the most current trends. Finding a company that offers affordable, cheap rompers or tops that don't require overspending can help you diversify your wardrobe, even on a budget.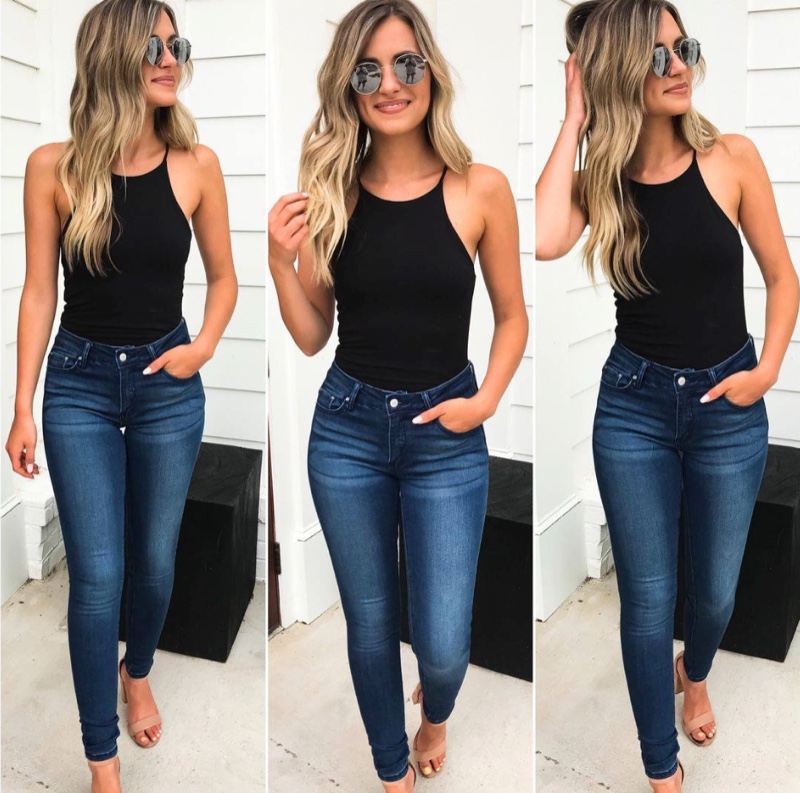 About Dress Up
Dress Up offers clothing, shoes, and accessories that meet the most current trends. With both online shopping opportunities and locations across the Southeast, Dress Up is a boutique that can meet you where you're at. The company is widely accessible and maintains affordable options with every product always under $50. As an inclusive retailer, the company continues to offer on-trend fashion options for women of all shapes and ages. With new item releases every week, Dress Up prioritizes the most current fashion trends so you have on-trend options no matter the season. The boutique offers jewelry, shoes, and apparel options that can meet your needs while keeping your look modern. Their variety of on-trend items lets you easily customize your style whenever you want.
Learn more about Dress Up and browse their fashionable, on-trend selection at Shopdressup.com