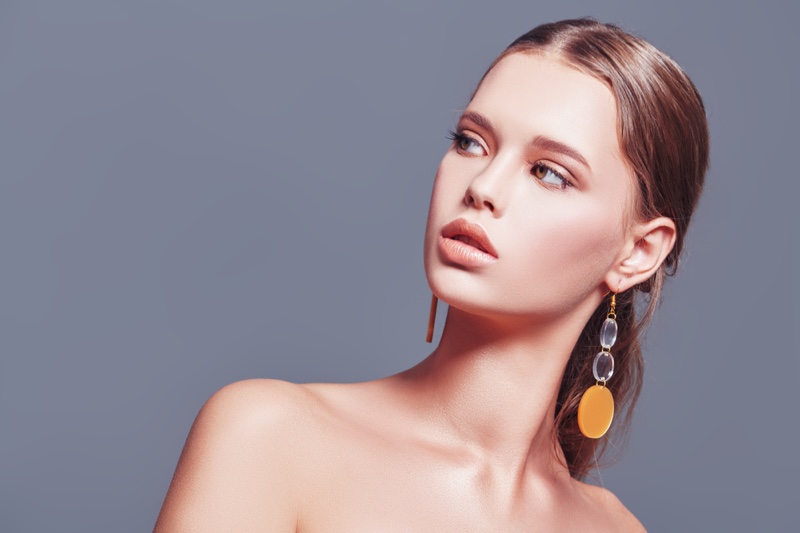 Do you go on a shopping spree while buying earrings and then end up not wearing some of them because you don't think they match your face structure? Oh, we are not judging you because we have all been there and done that. Earrings enhance your look for any occasion- be it an office meeting, a formal event, or a party. We know what it is to love the look of an earring while buying, but not love it the same way while wearing it. So here we are with a guide that will help you shop better.
Why does the earring not look as when you try it in comparison to when you bought it? One simple reason- your face cut. It's just like clothes. The reason a particular outfit fits us better than the other is because of our figure. The suitability of earrings depends on our face structure. They can make your face look wide, long, or thin, depending on the shape of your face.
So let's identify your face type and find the earring shape that will suit your face well.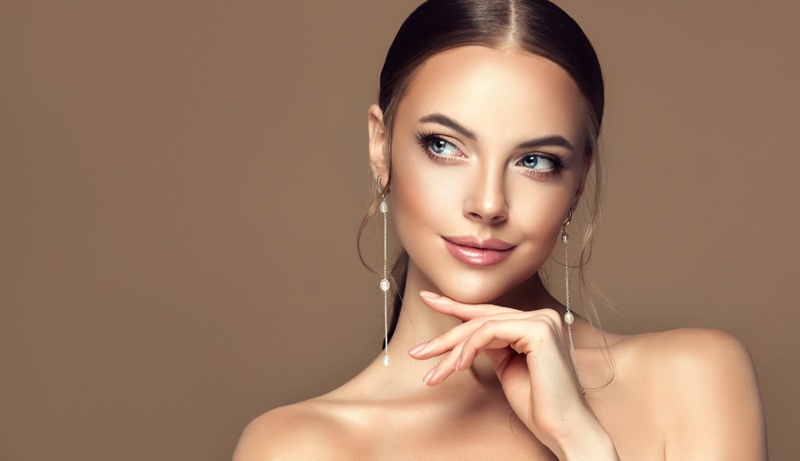 1. HEART SHAPED
If your forehead is wider than your cheeks that narrows down like a heart towards the lower half of your face, then your face is a heart-shaped one. 
For a heart-shaped face, one needs an earring that is wider at the bottom than at the top. This is to fill in the lower portion of the face as the chin here is sharp. It gives a balanced look to the face.
2. INVERTED TRIANGLE SHAPED
If you have a face with a wide forehead that tapers down to a narrow and pointy chin, then we call it an inverted triangle face. It's similar to a heart-shaped face with the only difference being that the heart-shaped face is a little shorter.
For an inverted triangle-shaped face, you need an earring that creates an illusion of a wide jawline and de-emphasizes the width of the forehead. Teardrop or chandelier earrings will work best for a face with such a shape.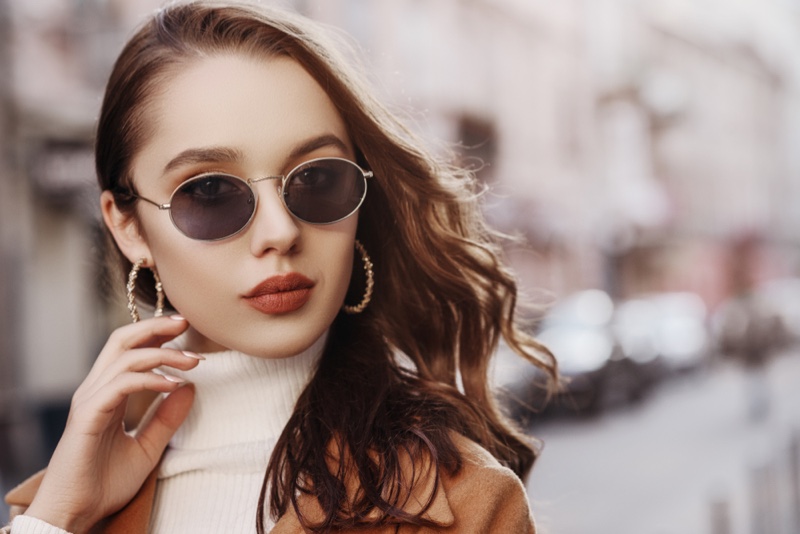 3. OVAL SHAPED
An oval shape means that the forehead isn't very wide and the high cheekbones blend perfectly well with the line from the forehead. The face narrows slightly into a rounded chin. 
The type of earrings that would suit such a face is teardrops, pearls, and ovals. Oval faces are extremely versatile when it comes to earrings. There's a lot of scope for experimenting but triangular earrings and simple studs will show off the cheekbones in the best manner.
4. ROUND SHAPED
Round shaped faces mean you have the widest cheekbones and the face takes an overall circular form with most of the face near the ears than towards the top and the bottom. 
Long earrings will elongate your face. So drop or dangle earrings will be a better choice than hops or circular shaped earrings.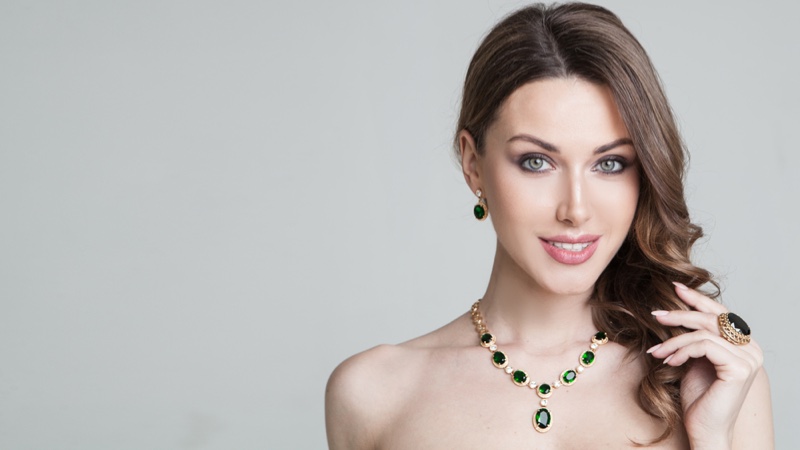 5. LONG AND NARROW SHAPED
Long face types have a longer length and a narrower width.
For such face types, short danglers and hoops of medium and large size will be great as they will add to the roundness of the face. Apart from this earrings with elongated curves will also go well, as they will highlight the cheekbones minimizing the length of the face. Studs are also a great choice for a narrow shaped face.
6. SQUARE SHAPED
When the width of your forehead and cheek is similar to your jawline, you have a square face. Earrings with medium to long edges are perfect for such a face. Medium to long length earrings will look amazing on a square-shaped face, hoops and earrings with angular or rounded edges are also a great choice as they bring attention to the earrings and softens the natural angle of the face.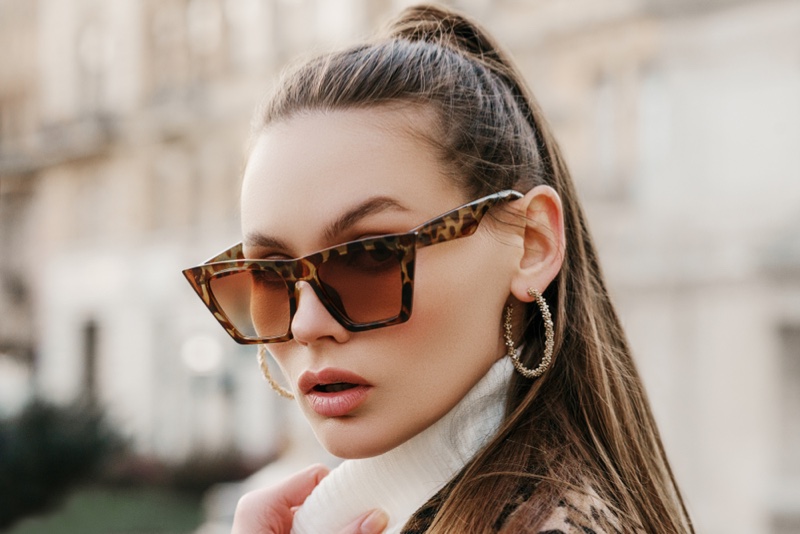 NOW, LET'S SEE HOW YOU CAN MATCH YOUR CHEEKBONE STRUCTURE TO YOUR EARRING?
Bone structure determines the size and weight of the earring you will look best in.
1. Small, Fine, Bone Structure 
Earrings that are thin, flat, delicate, fine if you have a fine bone structure.
2. Medium Bone Structure 
A medium weight earring will be the perfect fit for your face. However, you have a wider chance of experimenting.
3. Large Bone Structure
Quite similar to a medium bone structure face, you can carry off from medium to large, too heavy, and chunky earrings.
Well, enough has been said and learned about types let's indulge in some deep earring shopping from the https://www.shjewellery.com.au/. You will be in awe of the varieties here, so get clicking.