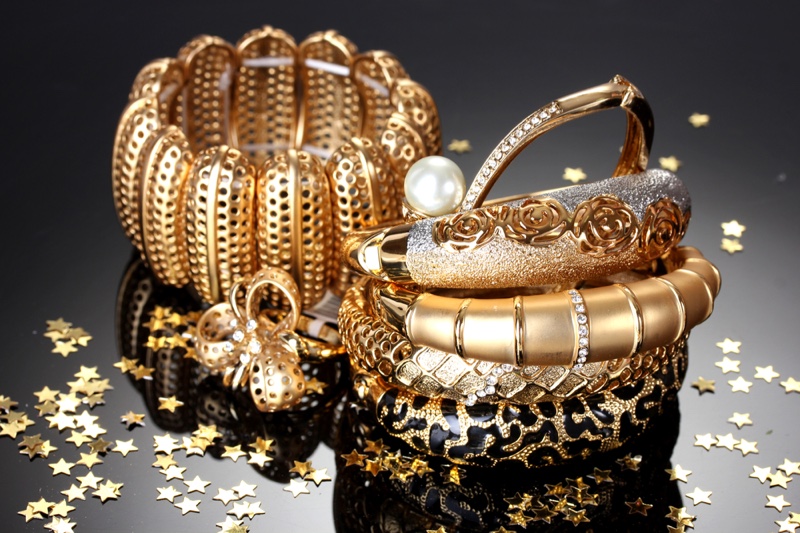 Bracelets are pretty much a great deal, and even having one pretty bracelet on can get you all the attention and will be as enjoyable as the right necklace. Going out bare arms is just uncomfortable, it's like your arms deserve the perfect bracelet. Bracelets have been worn for centuries. Bracelets today feature a great variety and are made of such exquisite materials and are embellished with all the possibilities. Having so many options, however, can be a little confusing because you have materials like metal, plastic, leather, and even cloth now.
Choosing the right bracelet can be a bit challenging since there are options all around. However, it is always good to have a range of the collection available even if it is just 2-3 bracelets, but they should speak elegance and class every time you put them on. You can buy them all from just one of your favorite designer or find individual pieces from all around. Many like to keep their style statement synced by choosing the one right designer. For instance Ammanii's bracelet collection has made quite some fans particularly because of the red silk bracelet that is loved by many because of its delicate features and detailing, the red silk feels so elegant on your arm that beauty can't be put it into words, it is a must-try for all bracelet lovers out there.
In order to help you choose the perfect bracelets, we have prepared the following buying guide to make the buying and choosing process really smooth.
Let's learn about the types of bracelets.
1. Bangles
This is the circular shape and inflexible. This can be of gold or any other metal with engraved designs. Diamond embellishments and gemstones make quite an elegant statement and can be worn alone or in stacks.
2. Beaded
These are usually stretchable and are arranged in a single or multi-row style. They can also have gemstones and range of colors, they look great if worn on both arms in layers.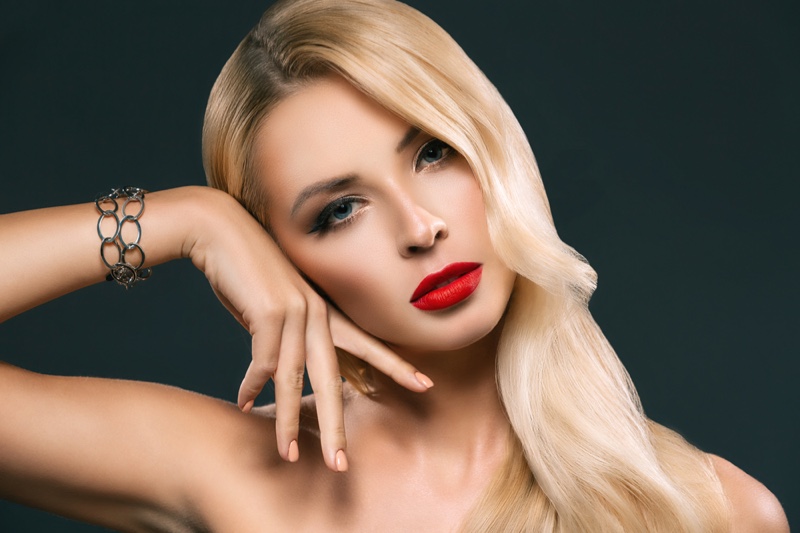 3. Chain and link
These are made by connecting links into a band and are made of metal that can be silver or even gold. They can be flexible and range from chunky styles to dainty chains. These are available in all kinds of precious metals and are great for layering.
3. Handmade
These can range from any hand-forged silver and gold, beautifully provided with beads and pretty combinations. These are unique, one of a kind pieces which show originality. You can get this from a jeweler who specializes in custom designs. These can be of sentimental value as well.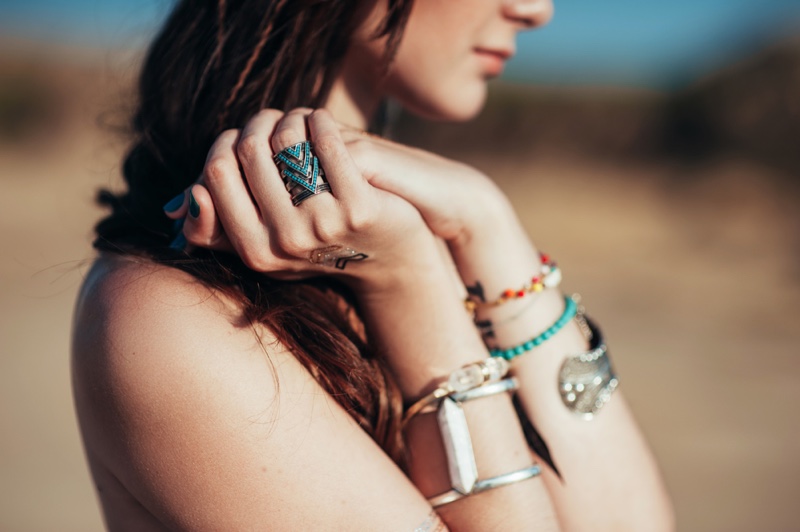 4. Charm
Charm bracelets are the link bracelets having little charms or trinkets dangling from a chain. You can have one or many charms that represent different places or sentimental values.
5. Cuff
These are usually inflexible and in a circular or oval shape. They can fit loose and maybe a little chunky and wide.
6. Tennis
Tennis bracelets are well known for delicate chain design having the individual set gemstone. These are also referred to as line bracelets, these are made with diamonds, and the links can be of any other valuable material.
7. Arm
These are also known as armlets and can be worn around the upper part of the arm, made out of cloth or metal usually, featuring precious gems, these definitely make a huge statement. These are very stylish and trendy kinds of bracelets.
Final Words
Finding the perfect bracelet is just as easy, once you know the different types and how to wear them, you will be able to find what you want easily, rest is all your aesthetic and personal choice.