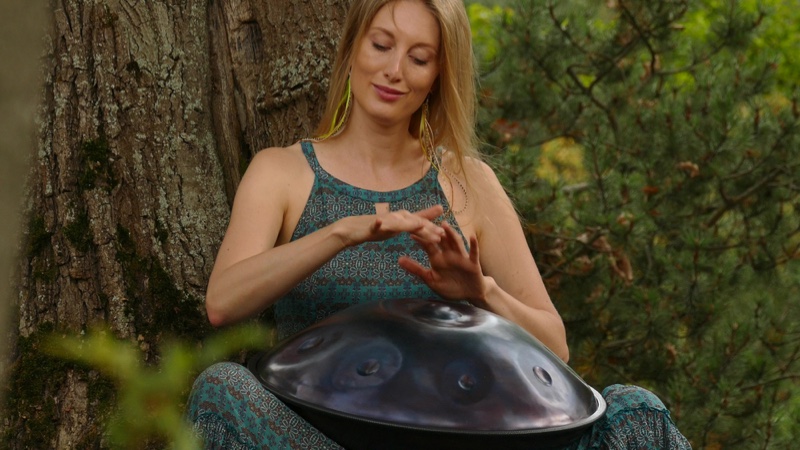 Once you've heard the hypnotizing handpan music, you are eager to join the community of handpan fans. And so, it's time to get an instrument for yourself! There are so many steel drums available for sale. Check out how to choose the one if you are a beginner!
Choosing the type of the drum
When you are a handpan newbie, it's so easy to get lost in all the variety of instruments. And many names confuse: steel pan drums, Opsilon handpans, tank drums, steel tongue drums, etc. They differ in construction and the way they produce the sound. The membrane instruments like Hang or RAV Pan sound when the shell, which is by itself a tensed membrane, is vibrating. In the tongue drums the shell is a resonating chamber, while the vibration is provided by the tongues curved on the top.
The difference is not only in the instrument voice (all the drums sound differently) but also in its technical characteristics: the volume, the scale, the sound clearance.  The tongue drums also have a longer sustain, which means that the sound lasts long after the note was played. For example, RAV Vast which is a tongue drum, has a sustain of 25 seconds, while the average handpan's sustain is 6-8.
The size also matters. The big instruments can produce a better and a louder sound. The small tongue drums look nice and sweet but of course cannot beat the full-size drums. The diameter of the professional tongue drums like RAV Vast is around 50 cm, it's almost as big as handpans (58 cm). RAV Vast also produces a greater number of overtones (from 3 to 7) that make its sound so reach and hypnotic.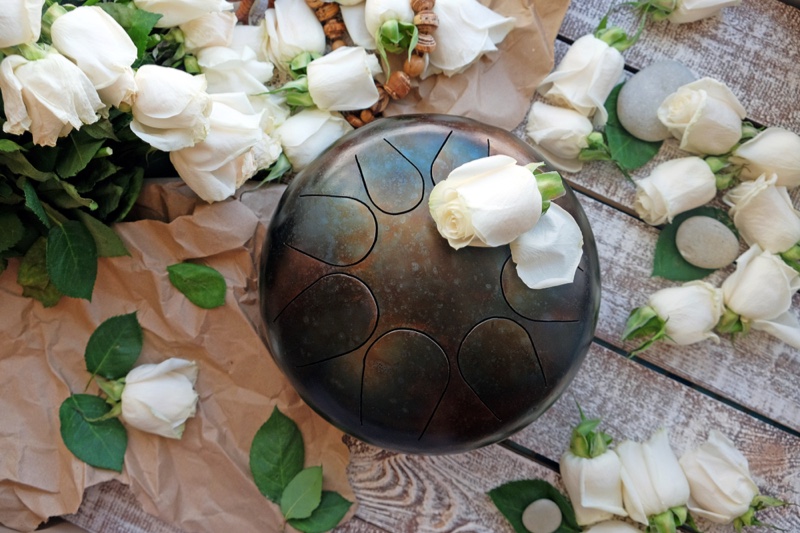 Choose a good quality for a budget
Even if you are a newbie, you definitely want your instrument to sound good! Don't make the same mistake as many newcomers do. They opt for cheap drums that are not able to produce a high-quality sound that made them the handpan fans. Or, they purchase expensive handpans without knowing for to do with these.
There's no need to buy and expensive drum if you have never tried playing before. It's like shopping for Lamborghini before even getting your driving license. Tongue drums are usually cheaper than handpans, although they have a really good sound. You can find some really good yet affordable options. If you are choosing from the RAV Vasts, take a look at the RAV Vast D Major and B Celtic Minor. These are high quality yet affordable instruments that are good both for beginners and professional players. If you want to continue playing and boost your mastery level, you won't need to shop for another drum – you already have a professional high-quality instrument.
Choose the one that will be easy to acquire
If you are a first-timer that is just on his way to start learning, you are more likely to choose an instrument that is easier to acquire. Although both handpan and tongue drum can be played intuitively, the handpan technique is more complicated.
When you are just starting to experiment with the sound, you still don't know which sound sequences are good and which are not. Playing off-key can really demotivate, especially at the beginning of the journey, and you'll be let down and even put it down forever. The greatest thing about RAV Vasts is that there are no bad sequences at all. All the notes go great together like bread and butter, no matter how you mix them.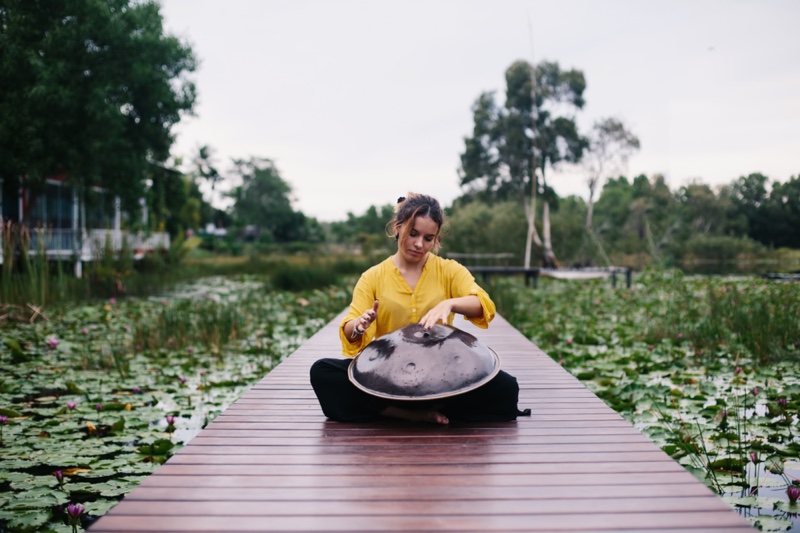 Choose the right technique
There are two ways to play – tapping with your hands or using mallets. When tapping with fingers, you can manage the process better. There is also a bigger number of combinations you can use as well as playing diades and triades. From another side, mallets create a louder sound that can be really important for you at the beginning. If you still feel a little bit unconfident about playing with your fingers, shop for a pair of mallets. Start learning little by little and switch to playing with fingers when you are confident enough.
Mastering is all about practicing. Even if you are only the beginner, experiment with the drum and enjoy it!