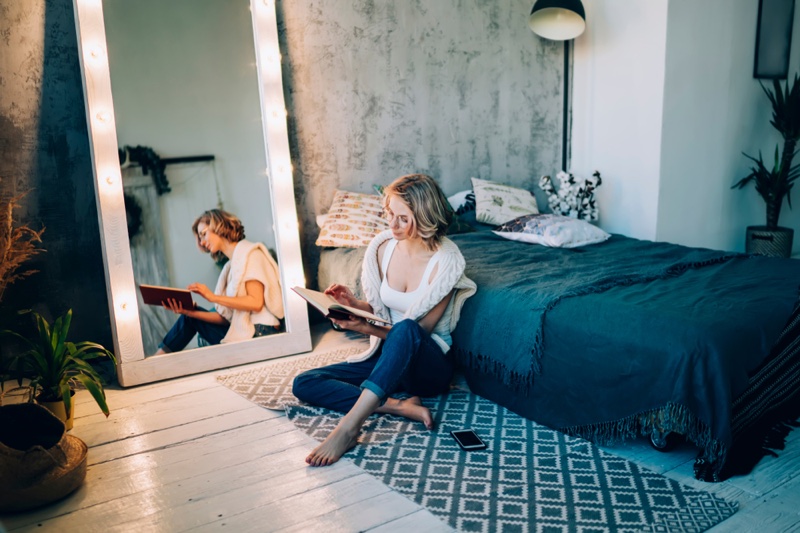 Decorating your home is easy. With a little bit of creativity and elbow grease, you can quickly change how your place looks, making it into a wonderful abode that you enjoy living in. No need to spend years or months renovating, you can do it in weeks. Here's how.
1. Add a mirror
This is a popular decor trick that interior designers like to employ because it's cheap, easy, and effective. By adding a mirror, especially a large one, you create an illusion of more space making a small room seem bigger than it is. When placed by the window, a mirror can even enhance the natural light in a room.
2. Replace your rugs
Homeowners often buy the wrong type of rugs in their home. It's not so much the design but the size that's the problem. Your current rug could be working against you instead of for you. When shopping for a new rug, bigger is always better. Sure, it's a bit more expensive but a big rug is able to pull a room together making the space feel larger and connected.
3. Change your lighting
Lighting is an underrated part of home decor. With a slight change in hue, you can actually transform the mood of a room. The standard light that people buy is the white fluorescent light which is great for illumination but oftentimes, it can make a room feel sterile. Consider adding soft warm yellow and orange light bulbs to your cart as well. Install these in lamps where you often relax and use them every night. You'll never look at lighting the same way again.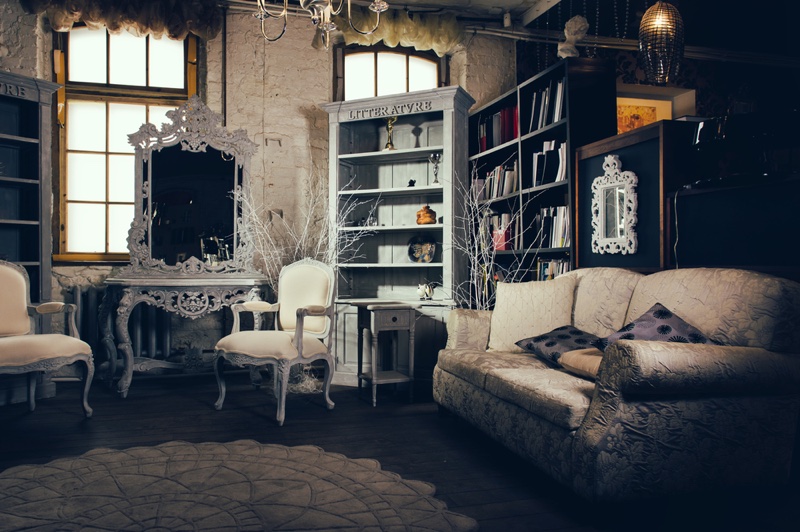 4. Refurbish your old furniture
Instead of spending hours hunting for the perfect furniture, why not improve an existing one in your home? Take a second look at the furniture you're trying to replace and see if you can upgrade it yourself by repainting it, refinishing it, changing its fixtures, or adding new parts. It'll be more satisfying to see your new decor that you made yourself.
5. Print out art
Scan the internet for artwork that you like. There's plenty of free ones you can find online. But for the best resolution, opt for paid photos that are in the right graphic dimensions. That way, you don't lose the photo quality when you have it's enlarged size printed at the shop. You then just have to buy a frame to go with it. A printed artwork can easily act as a statement piece in a room, filling up a once bare wall.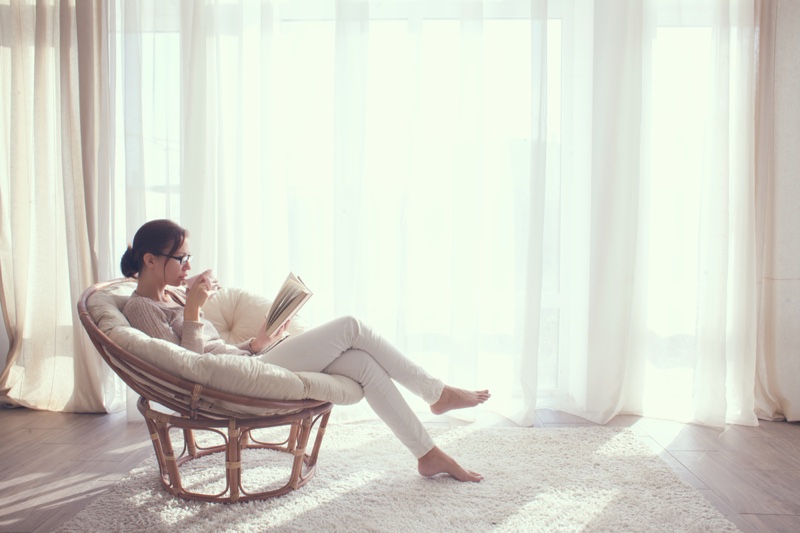 6. Change your curtains
The right curtains can create the perfect mood in your room. Dark ones in thick material will keep the room cool and well-insulated while light sheer ones can bring a lot of natural light in. Depending on how you want the room to feel, change your curtains so it reflects that.
7. Install shelves
Shelves can be great for holding up items that would look like clutter if they were just on a table or the floor. There are a variety of shelves to choose from and you can always add more as you go. Find that one area of your home that requires the most organization and start from there.
8. Repaint your door
Instead of going for the typical neutral color, why not opt for a fun, glossy hue? It's definitely going to leave a great impression on every person knocking on your door. Try bright hues like orange, yellow, or red. These colors exude joy and warmth and will instantly brighten up your outdoor area.
9. Rearrange your chairs
One common mistake homeowners make is they push their furniture against the walls. When it comes to your seating, you want to do the opposite and bring it together instead. The positioning of a sofa can change your room's style and so you should try to aim for balance and intimacy. When you float your furniture away from your walls, you actually make the room feel more spacious.
Which of these home decor steps are you going to take first? Share your thoughts in the comments below.