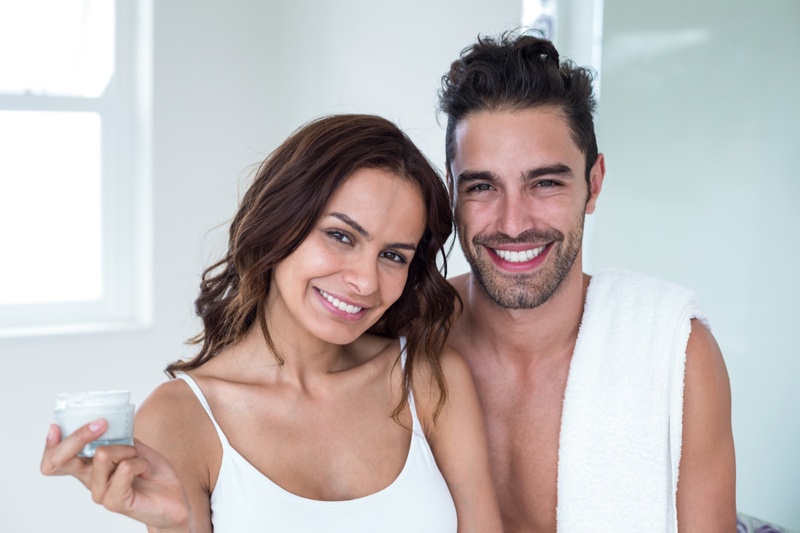 When thinking of improving their appearance or adding some freshness and style to the image, men usually focus on buying clothes, trendy gadgets, or believe that a nice car will seal the deal. Meanwhile, a lot of gentlemen forget that healthy skin makes up for a huge part of a good appearance.
Having a healthy, radiant complexion, neat beard, and well-kept mustache can improve your image just as well as by choosing fancy clothing. By deciding to take care of your skin and body, you're making the best investment – this time, in yourself. If you want to learn how to take your appearance up a notch through skincare, keep on reading!
Think about daily skincare
We all have our daily routines in a lot of areas – diet, sport, relaxation. Why not establish a great skincare routine, then? While it can seem a bit daunting and require some effort at the start, a healthy skincare routine can become a fundamental part of a man's life. 
What should a good skincare habit consist of? First, you should think about washing your face regularly and adequately. This simple step is key to the entire skincare routine. While finding the right face wash product designed specifically for men might be demanding, once you manage to do it, you already have a good base for your skincare routine. If you need more information, check out a guide to male grooming.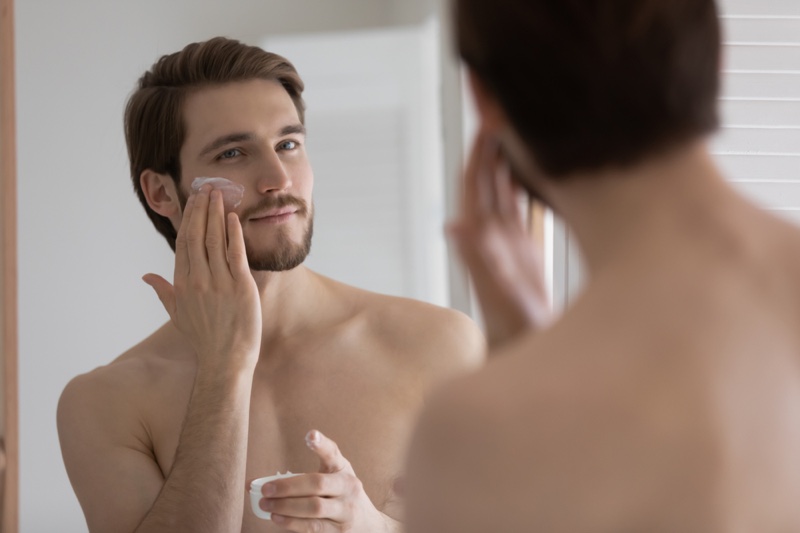 Moisturize
Men may not think about proper moisturizing that much – perhaps they assume it's a female domain. However, moisturizing is not only about makeup and beauty-related topics – if the skin is adequately hydrated, it functions and looks better.
You can try moisturizing your skin in two ways: from the outside and from the inside. The first option involves, of course, various creams and tonics. These should be well-adjusted to your skin type in order to work properly. For example, if you have dry skin, a cream with strong moisturizing properties will be perfect. If your complexion is rather oily, a more mattifying one would be a better choice. To read more about skin types and the choice of care products, read this article.
Additionally, try to stay hydrated and drink reasonable amounts of water every day. Ideally, it should be between 1.5 – 2 litres a day. This will help you keep the balance and moisturize the skin from the inside.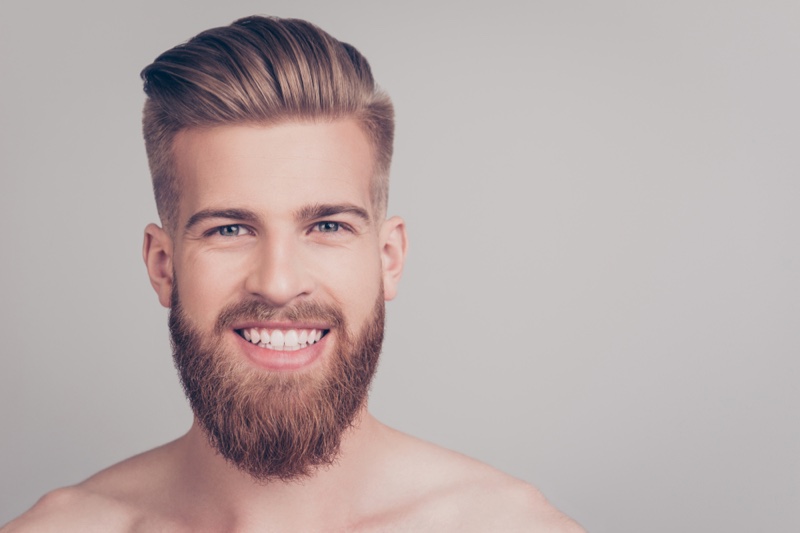 Take care of your beard or mustache
It is common for men to have a beard or mustache. If you're one of them, you should remember some basic rules for taking care of your facial hair. They involve, but are not limited to:
Regular trimming;

Using beard oils;

Everyday washing routine.
Regular trimming is extremely important for a beard or mustache to grow properly. You can do it on your own with various trimmers and tools, or use the services of a barber who will make it professional. Beard or mustache, just like 'regular' hair, needs to be taken care of.
Beard oils are another good idea to improve the look of your face. They'll keep your beard well-conditioned and healthy. If you look for perfect beard oil, you can check out this online guide.
Finally, an everyday washing routine may do wonders for the condition of your beard. It helps to keep it clean from bacteria and other unpleasant things and provides a sense of refreshment. To find some products that are perfect for the beard or mustache washing, have a look here.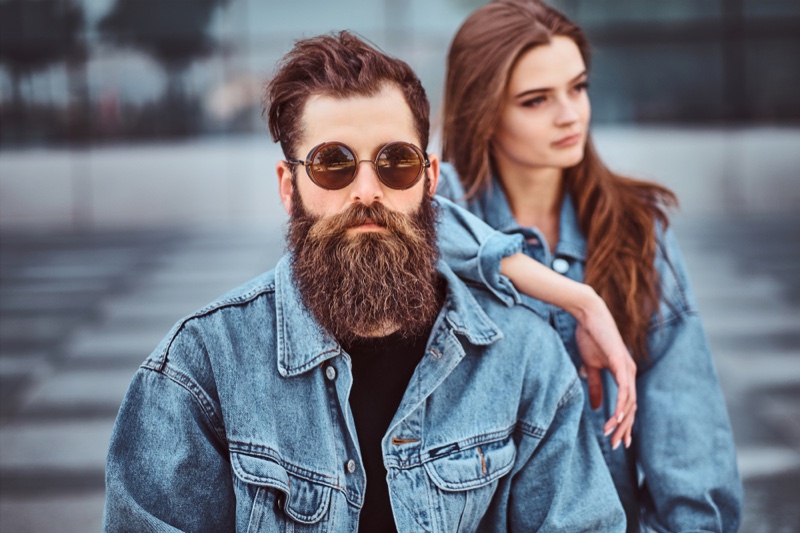 Additional tips
Apart from remembering to wash and moisturize your face properly and take care of your beard, there are a few more things to keep in mind in improving your skincare routine.
Firstly, you shouldn't be scared of taking professional advice, so don't hesitate to contact a beautician or dermatologist if you experience skin problems that, for some reason, make you feel self-conscious about the appearance of your face. There's always a way to resolve these issues.
Next, try to experiment with your routine. The first product that you find might not be perfect, but don't get discouraged and look for other options. Experiment with the products and read opinions until you find the right skincare set for you.
Lastly, take care of yourself in general. Skin is essential, but who says that new clothes or nicely whitened teeth don't boost the impression you make, either? Be up to date with the latest trends, try to look for unconventional solutions, and – most importantly – believe in yourself! There's nothing sexier than a self-confident, well-dressed, and good-looking man.
Conclusion
Skincare might be an excellent starting point for making yourself look younger, more attractive, and generally happier. It may also influence your general well-being and a sense of masculinity. If you struggle with your appearance, don't wait and start with establishing good skincare habits. It will surely pay off in the nearest future.