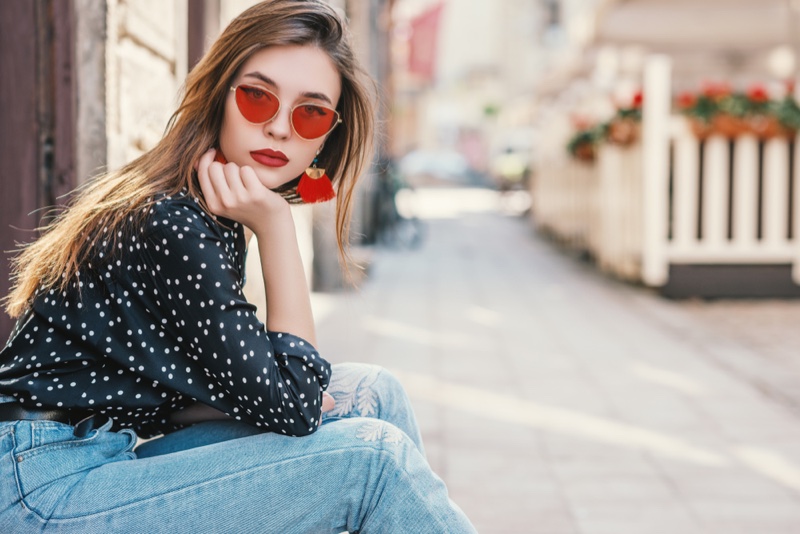 The question "How can I look effortlessly stylish?" is a tough one. And although social media influencers try to tell us that 'chic' is throwing on a pair of sunglasses and loosely tucking in your shirt, it is SO much more. 
'Stylish' means finding those everyday show-stopping outfits that feel like your second skin and leave a trail of envious gazes. It doesn't mean that you have to put on an extravagant gown for a grocery shopping spree (unless you want to) or look all polished for a couch home office.
"Find your style," they say. It is easier said than done. The good news is that ditching a few habits like holding on to never-worn pieces or going a few sizes smaller (just in case you will finally use that gym coupon) can help your budget and make you look the best in your lifetime.
While Doja Cat's and Lil Tecca's net worth go well beyond $2 million, not all of us can afford the newest Gucci and FUBU pieces. So let's break down six wardrobe resolutions to consider on a journey for a stylish look.
Stay True To Your Size
Buying and wearing clothes a few sizes smaller damages the final look and your self-esteem. You will probably end up looking at that beautiful yet out-of-reach (or wear) piece every time you walk into your closet. 
Be honest with yourself, and don't let your self-confidence drop by constant body-dysmorphic thoughts. Plus, clothes that no longer fit your body will create an unflattering and sloppy look, which no one wants. Doesn't fit? Gift it to your friend or donate! Someone will undoubtedly appreciate it just like you did.
Invest in What You Already Have
No clothing piece is eternal. We are all guilty of shedding a tear when it's time to throw away our favorite clothes. But what if someone told you that you don't have to dump that cute floral pink dress or leopard print PVC skirt?
Invest and pre-long your wardrobe's life by finding a sewist that will alter and give them a second life. Signature pieces are worth the retouch money, and getting them fixed is usually much cheaper than making a new purchase.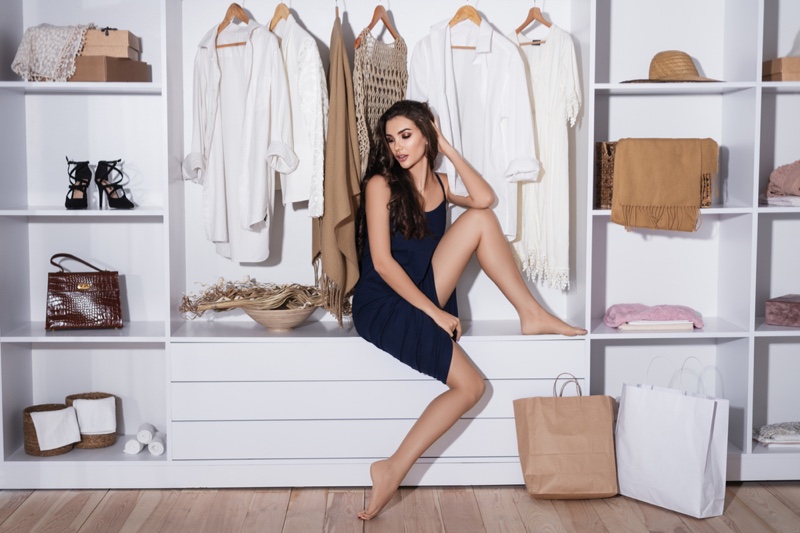 Go for a Capsule Wardrobe
You don't need a bunch of designer clothing to look good, and a recent capsule closet buzz seems to confirm that.
The trick is to close your whole wardrobe in just 30 pieces (yes, you read it right). It should consist of easily pairable items that you LOVE wearing. This trend says a big NO to compulsive buying. Instead, create a closet full of outfits that you can easily alter for a lazy morning coffee get-together and a fancy date night.
Get to Know Your Closet
'But don't I already know my wardrobe inside out?' you might ask. Technically, yes, but it is very easy to forget what you already have when it is all cramped up in the drawers. For that reason, try to re-organize your closet every season. 
Some clothing pieces we have worn every day for years, and some of them need a special occasion to have a chance to be brought back to light. So before you decide you have nothing to wear and raid the nearest mall, make sure to check every nook and cranny carefully. The chances are that you will find a killer long-forgotten piece to perfect your OOTD.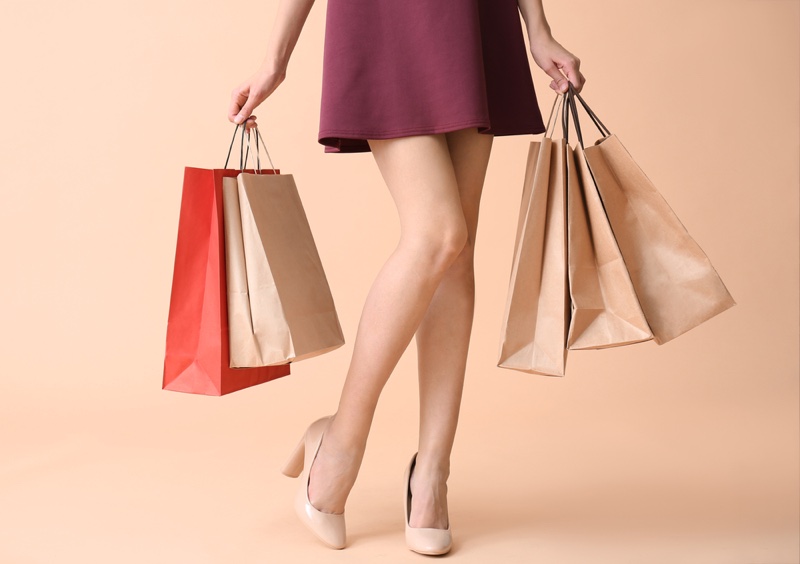 Discover New Territories
This one is hard. Finding your style is an evolution rather than a revolution. It can take some time, mainly because it can be challenging to go out of your comfort zone and explore new territories. 
It is easy and comfortable to shop your core brand all over again, but every minute so many new stylish and sustainable brands hit the market that it will be a massive shame if you don't give them a try! 
In your style evolution, make sure to check out brands from different locations and price ranges (remember that second hand is also a brand!). It will result in many signature pieces that no one else has.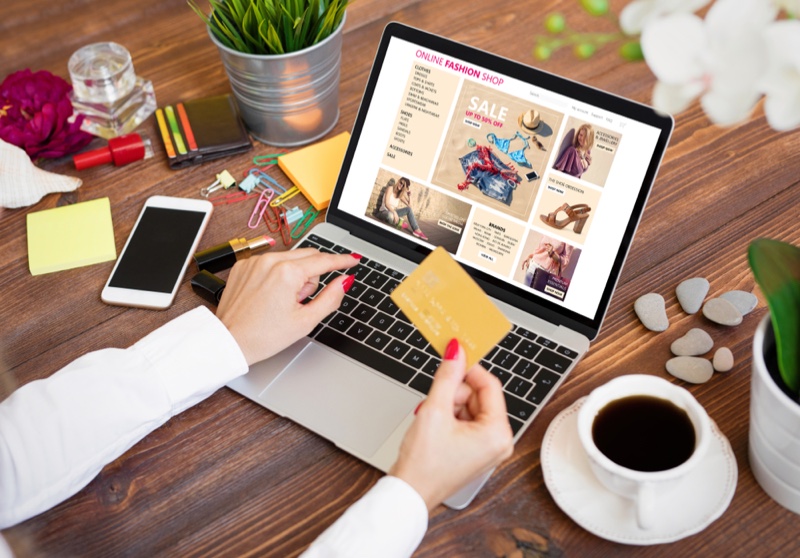 Avoid Bargains
A flashy red SALE sign is tempting for everybody. And while you should use every occasion to get high-end and designer pieces on a significant markdown, don't base your purchase just on the fact that something is so cheap or so trendy. 
If you didn't have the discounted piece on your mind previously, the chances are that you don't need it. And wearing something for a sore reason of using it can make your outfit look out of place. Especially when it doesn't go with your personal style and the rest of your closet.
The Bottom Line
Although the Cat-Woman's latex bodysuit is THE fashion statement, it might not be the coziest option for a 2021's home office. When staying fashionable and chic this year, remain comfortable and discover new fashion territories to find your signature pieces. 
Make sure to make the most out of what you already have. Declutter the depths of your wardrobe or alter your fav pieces according to the latest trends (according to fashion personalities, there will be LOTS to explore!).
If your personal style is already first-rate and unique, try not to go overboard with the number of accessories from high-end brands. That way, your budget will stay intact, and you will have more resources to explore even more trends.
And most importantly: go with your real size, even if you think it's too much. Your natural body is the most stylish feature, so embrace it to the fullest!