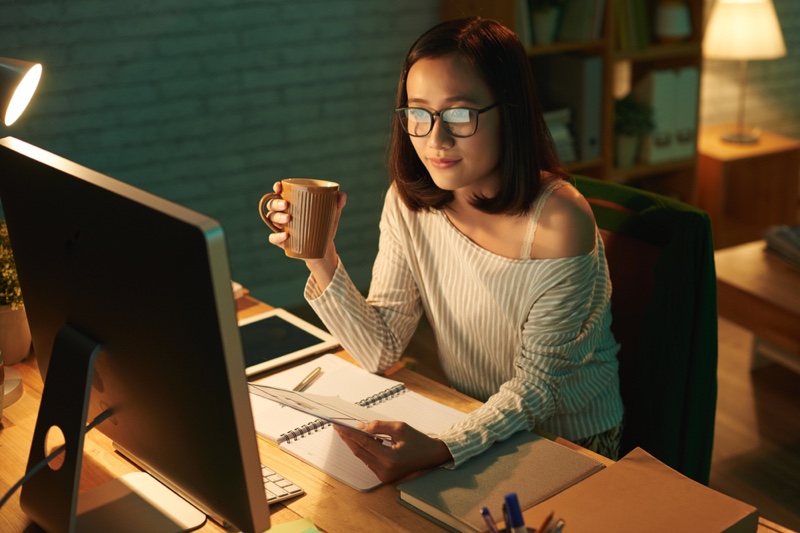 We all know what it's like to live a life where we feel too busy. There's a lot going on in a woman's life today and you might need help being more productive around your hectic days. Let's take a look at a few tips to help you get more done in less time.
Write Things Down
Productive women write down each commitment and task. Trying to remember everything takes too much energy. It also steals your ability to focus on each task as it happens.
You'll feel more energy and be less distracted after gaining the ability to accomplish tasks one by one. The first step is to get all tasks and commitments out of your head and into a notebook or planner. Try adding a few cute stickers to make your planning more creative.
Start Each Day the Night Before
One of the worst ways to start your day is to wake up without prior knowledge about the most important things you must do. Avoid an unorganized day by using the last 10 minutes of your workday to write down the next day's commitments. You can also do this before going to bed. Ask questions such as:
What appointments must be done tomorrow?

What do you need to have ready for those appointments?

What are the three or five most important tasks for tomorrow?

Make a to-do list and prioritize what to do first. Are there any tasks that can be pushed to later in the week? It becomes even more important to go through this process when your day is looking particularly busy.
Do Your Most Unpleasant Tasks First
Productive women know that knocking out tasks we don't like first frees up mental energy for the remainder of the day. Get that dreaded phone call done quickly. Work on an overwhelming project right away so you provide yourself with a sense of accomplishment in the morning.
This is a habit that builds upon itself and helps you Get Life You Desire. It's motivating to get unpleasant tasks off your plate. Motivation snowballs the more you feed into it.
Another reason to work your day this way is because you're tackling tough tasks before getting tired. If you find your energy waning as the day goes on, then make sure you're handling easier tasks during that time.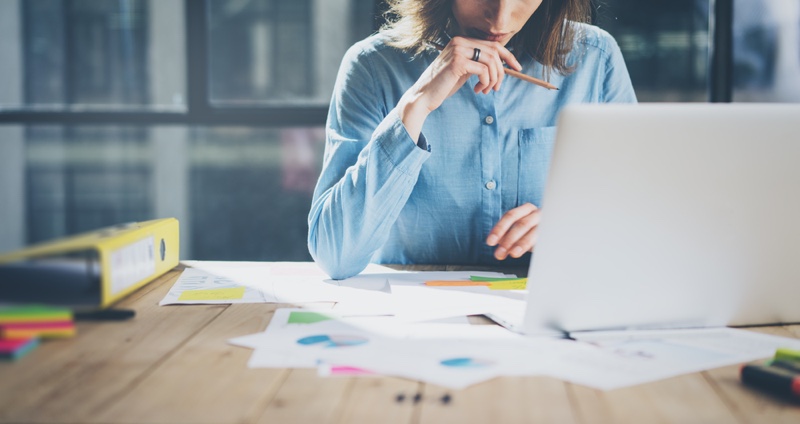 Get Rid of Distractions

Nothing turns you into an unproductive woman faster than constant distractions and interruptions. All of the following are harmful when your goal is a more productive lifestyle.
Phone calls

Emails

Text messages

People knocking on your office door
In theory, technology should make us more productive. The opposite is often the case if you aren't careful to control it. The key thing to remember is you do have full control in this area.
Get into the habit of creating the correct space to handle each task throughout your day. It doesn't matter if you:
Have an in-person meeting at work

Want to create a new piece of art

Need to write a letter
Become focused by silencing text or email alerts. Turn off your phone. Close the office door. Disconnect from social media accounts. Working without distraction allows your mind to focus and get things done quickly.

Take Plenty of Breaks

Don't try to move throughout your day without taking physical and mental breaks. It's true that ticking task after task from your to-do list comes with diminishing returns.
Your mind needs breaks so it can come back to the stress of daily life ready to work again. Don't get lazy here. Use productivity planners that works and write your breaks down so they're a part of your schedule. All you need is about 10 minutes to:
Stretch

Walk around the house, office or block

Stand up

Drink water
You'll find that productivity increases when you get back to your list of tasks.
Batch Similar Items Together
A productive woman gets a lot done because she learns the value of batching tasks. Your days most likely include similar or routine tasks. Schedule them out so you can complete them during the same time period. This includes:
Returning phone calls

House cleaning tasks

Writing emails

Making meals

Using spreadsheets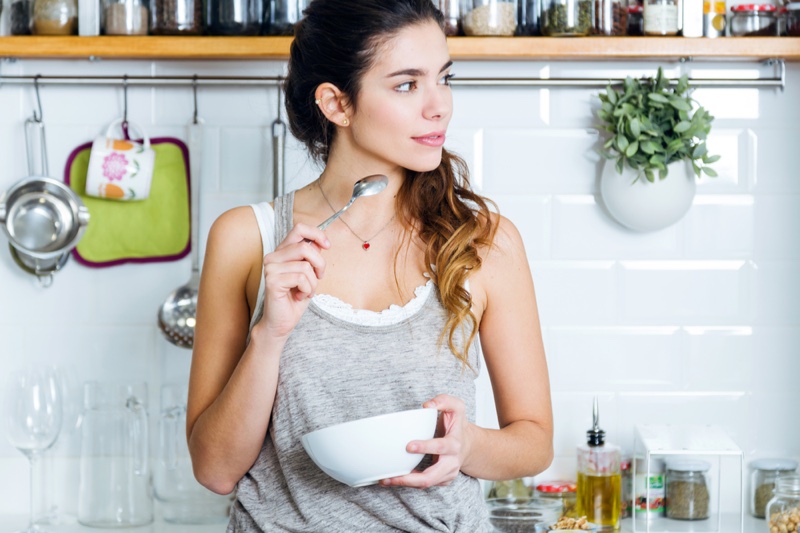 Eat a Good Breakfast
You should immediately see the value in starting your day with a healthy breakfast. It's easier to be productive when you're healthy and feeling energy.
Don't allow a busy schedule to distract you into making poor breakfast choices. Take a little extra time in the morning to eat well so you can realize the benefits all day long.

Exercise
Again, being productive requires the energy to combat stress and a fast-moving day.
Exercising provides that energy and keeps your heart rate up. You can simply take a quick walk, stretch at your desk or even walk some stairs to get your exercise accomplished.

Use Delegation

You don't need to do everything yourself. Identify areas where others can do what needs to be done. Here are some people who might possibly help you become more productive.
Family member

Co-worker

Secretary

Friend

Children
Just Say No

Taking on too many commitments is a sure-fire way to become less productive. You simply can't do everything you're asked to do. Be willing to tell others you can't do certain tasks that make your life miserable.
This is a habit that all productive women use to ensure their days aren't taken over by the priorities of others. Is your calendar looking overwhelming? Have you exhausted the opportunities to delegate?
If so, it's time to get good at declining some tasks, events and invites.
You can become productive by following the above tips. Take it step-by-step until you're getting more done each day.