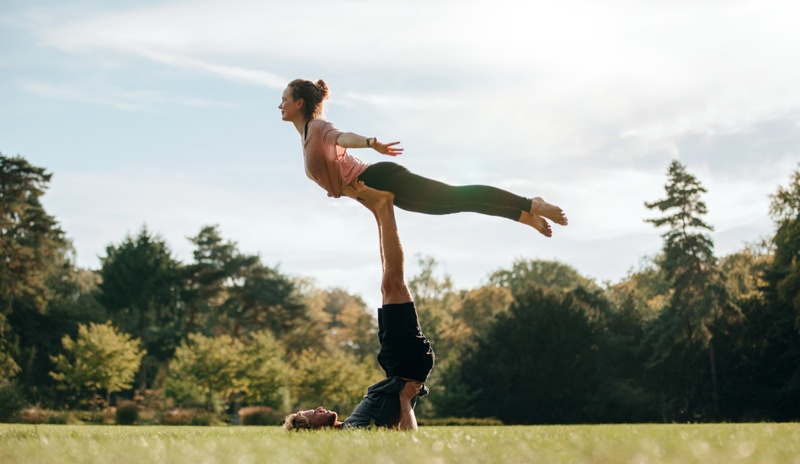 You probably know about all the benefits of doing yoga. Since it is one of the few physical activities that benefit both body and mind, many people decided to engage in it. But yoga is not still. If anything, it is fluent and flexible. There are dozens of different yoga styles. On top of that, many new styles emerge every day.
The latest addition to the yoga universe is AcroYoga. This new trend has brought people around the world together to practice it and improve their wellbeing. Let's see what it is and how it can help you discover a healthy life.
How and Where Acroyoga Was Born
AcroYoga is a brand new yoga style. It stands out from the rest because it incorporates techniques from different traditions. Acroyoga is a unique combination of yoga and acrobatics. It can also integrate the Thai yoga massage, known for its ability to relieve stress and promote wellbeing instantly.
The yoga part of it combines traditional Vinyasa Flow and Hatha yoga. Its roots date back to the late 1990s. But, it became immensely popular in the last couple of years.
AcroYoga yogis experience powerful benefits when practicing it. They are both physical and mental. AcroYoga leverages gravity to facilitate stretching and improve strength. When it comes to the physical yoga style, this one is perhaps the most challenging and engaging style to practice.
The Real Benefit of Acroyoga – Its Strong Sense of Community
AcroYoga is a style that promotes a strong sense of community. This is achieved via two practices. The first one is a reliable and expanding global community. Thanks to frequent AcroYoga festivals that are present throughout the world, yogis can quickly jump on the AcroYoga train. AcroYoga festivals provide great opportunities to learn and practice AcroYoga techniques. But, more importantly, yogis can meet like-minded people from other countries, engage with them, and make life-long friendships.
A strong sense of community is also achieved via the vital feature of AcroYoga – partner work. Thanks to working in pairs, AcroYoga not only helps yogis improve balance and build strength, but also build trust and form healthy relationships.
It allows yogis to change perspectives and thus experience the same things their partners did during practice. This further promotes a strong sense of belonging.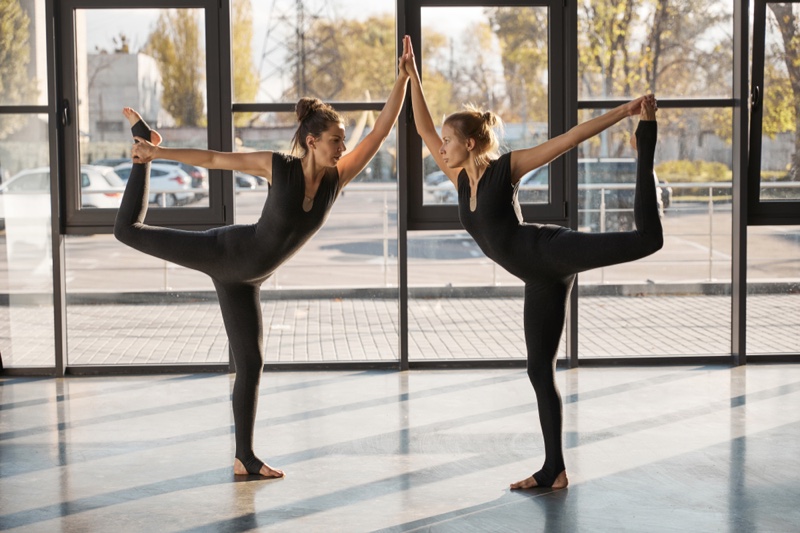 The 3 Roles of AcroYoga You Should Know
Base
This is the person in contact with the ground. The person in the base key role is responsible for supporting their partner with legs and arms.
Flyer
The flyer is another crucial role in AcroYoga. The person in the flyer's key role is lifted off the ground and able to dynamically change positions making it more challenging for the person in the base key role to endure and maintain balance.
Spotter
The spotter is the final key role in AcroYoga. This person stands closeby and oversees the yogis in the base and flyer roles to ensure the flyer lands safely if something unplanned happens. Spotters often make suggestions to help the flyer and baser improve their positions and master AcroYoga techniques.
Taking Your AcroYoga to the Next Level
Due to its popularity, many AcroYoga retreats, festivals, and schools offer acro training to interested yogis. There are different AcroYoga training camps. They are designed to provide different levels of knowledge as well as the fundamental to advanced understanding of AcroYoga techniques, movements, and benefits.
AcroYoga is the latest trend in the world of yoga. It incorporates yoga and acrobatics techniques to promote strength, flexibility, concentration, and balance — all of which you need to discover a healthy life.
But, most importantly, since it's done in couples and can be learned and practiced through the many festivals happening globally, AcroYoga provides a strong sense of community. And, having a sense of belonging can help you feel better and ease the pain of loneliness, as explained in this article.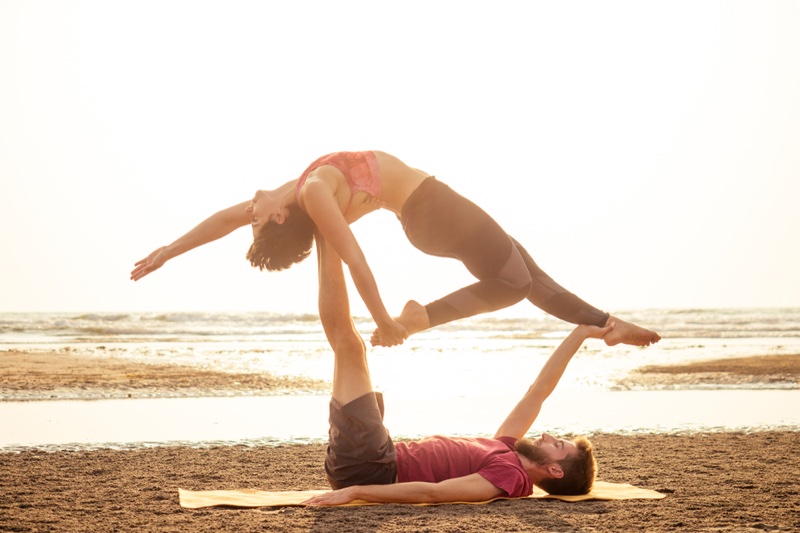 Top AcroYoga Events Around the Globe
The expansion of AcroYoga was followed by dozens of festivals on all continents, making AcroYoga accessible and even more popular. Whether you are looking for opportunities to practice AcroYoga in North America, Europe, or Asia, you are quickly going to find them.
Even India, which is considered by many as a cradle of yoga, boasts several frequently visited AcroYoga festivals. These festivals are spread all across India, including destinations and towns such as Goa, Kerala, Rishikesh, Uttarakhand, and Karnataka.
If you decide to visit India and hit one of these festivals, you can get the Indian SIM card on arrival Sim Raj India so conveniently offers to foreign visitors.