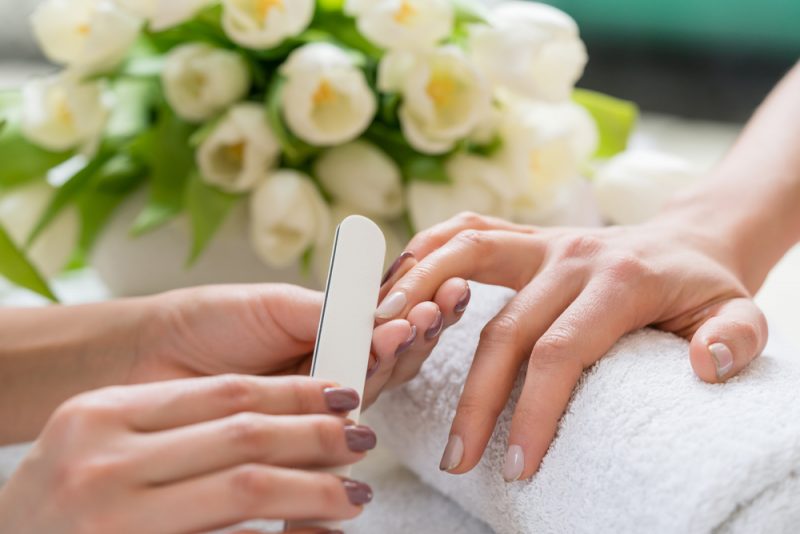 Now, I don't know about you, but I'm always getting out the home manicure kit and giving myself a quick nail fix. It's lovely to be pampered at the local salon once in a while; however, in between those sessions of pure indulgence, it falls to us to keep up appearances with a DIY manicure.
But then you leave the house with the most stunningly gorgeous, shiny new nails, only to feel the heartache of chipping them the moment you open the car or knock your nails against some random object. Polishes these days are pretty durable, but now and then, when you hit them at the wrong angle, a tiny chip can occur.
Fortunately, there are some things you can do, or not do, to prevent this from happening.
Avoid water
Water is great for your skin, but terrible for your polish.
Your nails should be completely dry when you apply your basecoat. If your nail bed is even slightly wet, it prevents your basecoat and polish properly adhering to your nails. If the polish isn't adhering to your nails, it's likely to chip.
You should also avoid getting your nails wet for at least 12 hours afterward. Water causes your nails to expand slightly, and as the polish is inflexible, it can crack as a result. So stay away from the washing up – the perfect excuse!
Avoid oils
Make sure your nails are free from grease or oil before any manicure begins, it helps if you avoid moisturizers and cuticle creams on manicure day.
Don't shake the bottle
Although we automatically shake a bottle of polish, this creates air bubbles within the liquid, so, instead, we need to roll it gently between our hands. This not only prevents bubbles but also slightly warms the polish, ensuring a smooth, even application.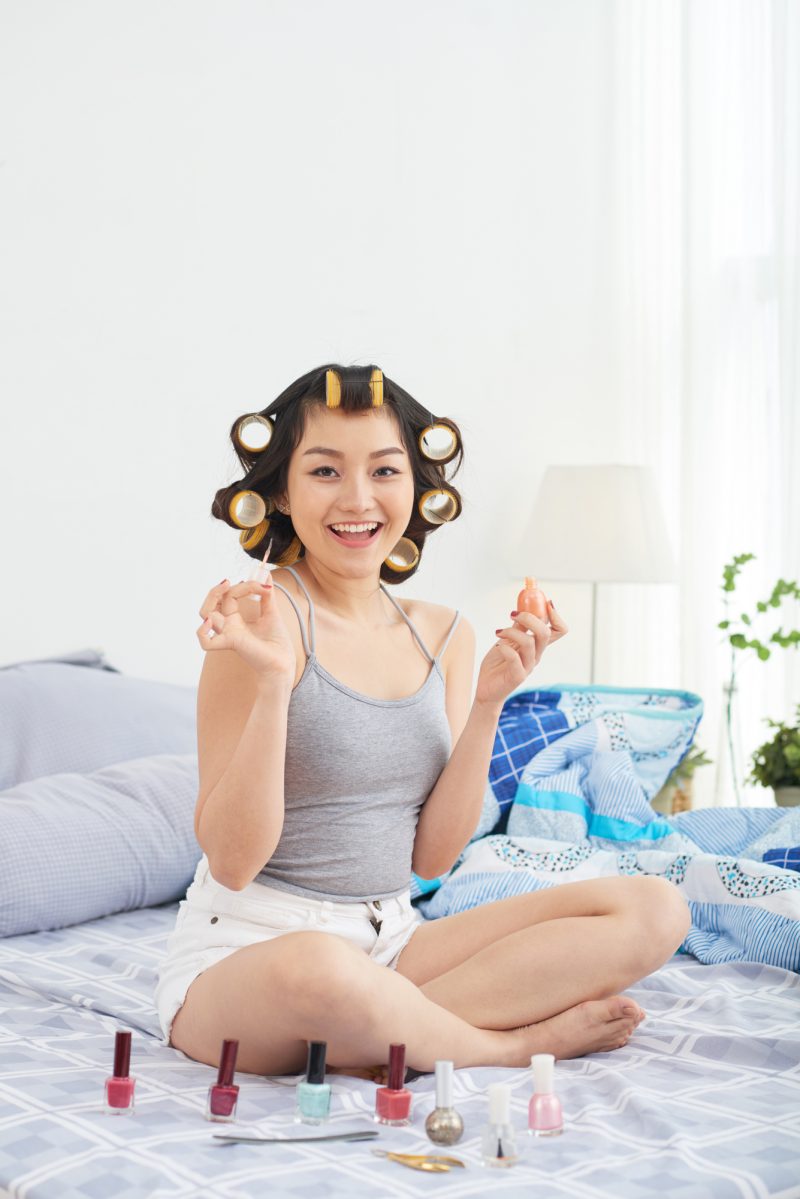 Apply in thin coats
Several thin coats are better than one thick one. Compromising nail adhesion, thick layers can create tiny air bubbles within the polish.
Apply your nail varnish in 4 steps, letting each dry thoroughly in between
Begin with a base coat, then follow it with one layer of nail polish, then a second layer, and finally a top coat. Ensure that you let each layer dry before applying the next so that the polish has adhered to the nail. If you're unsure about whether your polish has dried, check its appearance. If it's changed from a wet-look to a glossy shine, this means that the solvents have evaporated.
Apply top coat while your polish is wet
Honestly, it's true!
A top coat is most effective if it's applied to wet polish. The wet polish allows the top coat to penetrate through to the nail bed, allowing for a much stronger bond.
While we're on the subject of topcoats, make sure it's put on with careful precision. Topcoats tighten as they dry, and can develop little ridges, which are prone to chipping if they're not applied properly.
Seal the tips of your nails
Nicks and chips tend to happen most at the tip of the nail, and yet the majority of us forget to give that part a little extra topcoat attention. If you run a horizontal swipe over the edge of your nail as you do your last topcoat. Let it dry and repeat. This helps to prevent chips.
Find the formula that works for you
Not all nails are created equal, and just like our skin can be oily, dry or combination, so too can our nails. If a brand of polish just won't stay in place on your nails, change that brand, and there is nothing to prevent you from taking your polishes to the salon for that professional touch. Sometimes the products that your local salon has may not suit your nail type, so when you find a formula that works for you, stick with it.
These simple tricks will give your nails a great chance to look glamorous for longer!
For more tips, tricks and awesome products, head for www.weheartnails.com