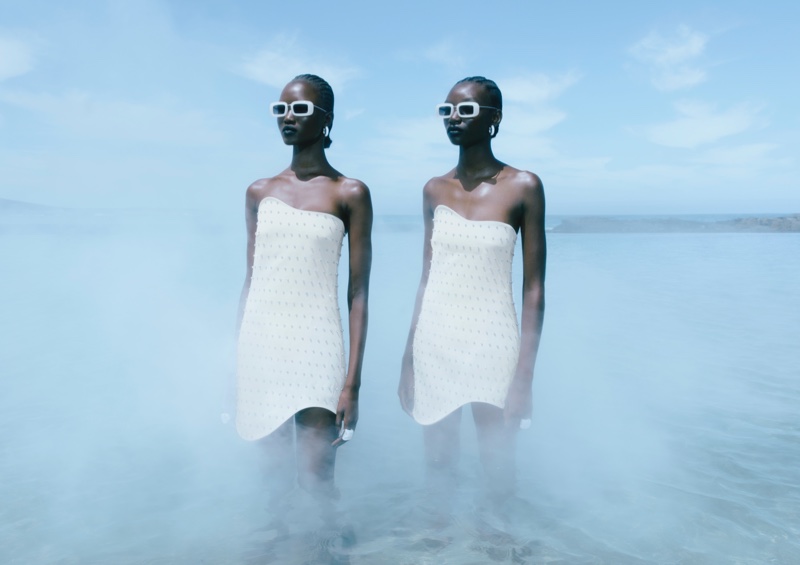 Get ready for a groovy fashion trip with H&M's Innovation Re-Enchantment Design Story collection! This new lineup features fabulous 1960s-inspired minidresses with a focus on sustainable embellishments.
The line doesn't stop at dresses, though – you'll also find chic co-ord sets, stylish platform shoes, and eye-catching bags adorned with beading, rhinestones, sequins, and more. Sustainable fashion has never looked so retro-chic! Just like the recent Spring Studio and Limited Edition collection, the brand embraces vibrant looks.
H&M Innovation Re-Enchantment Story 2023 Collection
The collection, launching online at hm.com on March 23, showcases the brand's commitment to sustainable fashion. The H&M Re-Enchantment Design Story collection brings the glittering magic of naturally occurring crystals and minerals to life with its classic, clean silhouettes in precious jewel tones trimmed with glistening decoration.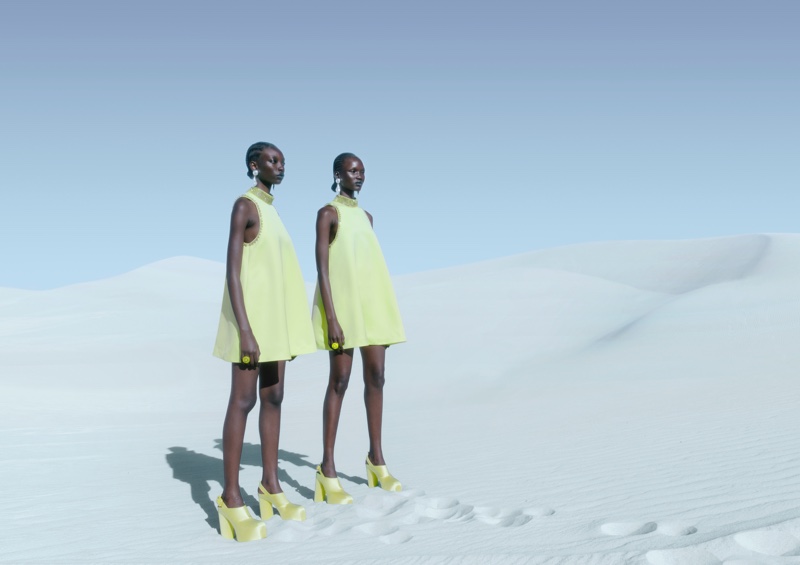 Notable pieces in the collection include a series of mini dresses in emerald-green and citrine-yellow, rendered in recycled polyester and glammed up with sequins made from recycled PET plastic bottles. The rhinestones and beads adorning these pieces are made from recycled plastic display shelves and boxes.
A pearly-white embellished mini dress, created from a linen-viscose blend, is another standout piece. The traceable Livaeco by Birla Cellulose™ viscose is sourced from certified sustainable forests, adding another layer of eco-consciousness to the collection. Rhinestone-trimmed denim pieces made from organic and recycled cotton blends offer a streetwise counterpoint to the more formal dresses.
The sixties-inspired collection is only complete with some fabulous footwear, and H&M delivers with a pair of eye-catching platform shoes. These shoes are made from an organic silk and viscose blend and feature LENZING™ ECOVERO™ viscose derived from renewable wood sources. To top it all off, the collection includes bold jewelry in faintly Surrealist shapes crafted from post-consumer recycled brass.