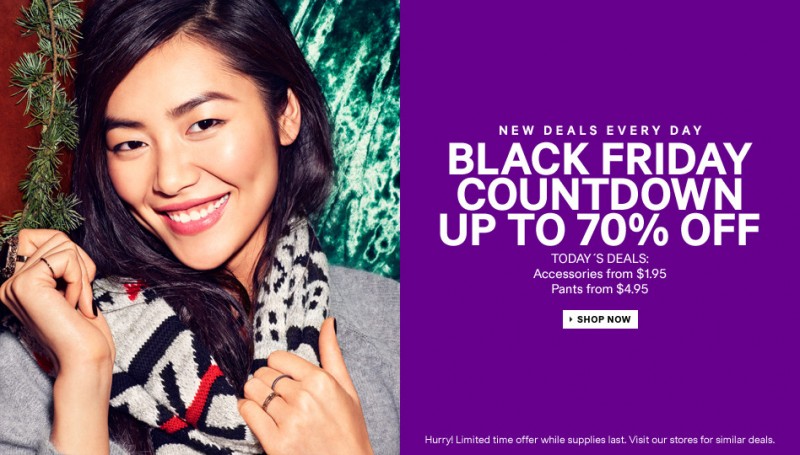 Black Friday Deals – Everyone knows that Black Friday, the Friday after Thanksgiving, is a great time to get a deal. And fashion retailer H&M has already started in on sales. Online, you can buy Black Friday accessories until November 30th. And in store, the pre-sales include pants, sweaters and jeans starting at $9.95 while outerwear starts at just $19.95. And on the actual Black Friday. People can expect:
Deals starting at $2.95
Scratch-offs for the first 100 people with values up to $300
Sunday, December 1st, and Cyber Monday, December 2nd, receive 40% off online purchases of $50 or more plus free shipping
"Black Friday Deal Days" leading up to Black Friday with up to 70% off
Enjoyed this update?