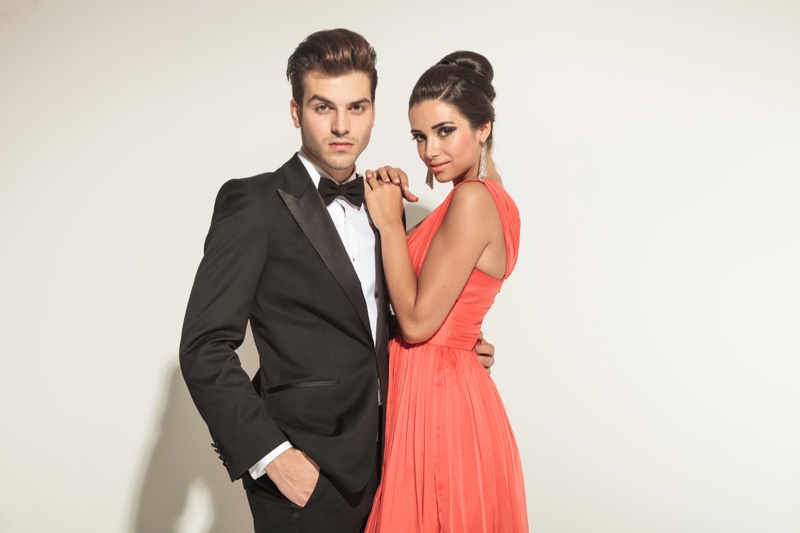 You will be surprised to know that the tuxedo has changed very little since its days of inception. Nothing suits a person better than a well-fitted tuxedo. After all, if it's good for  James Bond, it's good for us, right? But where did it originate from? Men really want to look as sophisticated and neutral as they possibly can for an evening event. It's a question of the man taking the second place to the woman, but taking it elegantly and perfectly in his dress – what the woman does is bring the colour palette and all the rest of it. There are very few inventions in men's fashion. Mostly there are evolutions – things evolve because somebody does it. You have to remember that men's fashion (certainly, until the first world war and possibly even later) was very much a class thing.
If a Duke did something or Prince did something, then, all the other people who wished that they were at that sort of level of justice. The dinner jacket evolved from a rather famous story. It goes like this – the Duke was up in his bedroom with his man who was dressing him and was warming his backside at the fire before going downstairs for dinner. In the meantime, his evening coat caught fire and they managed to put it out. Later, he didn't know what to do as he didn't have a second coat. So his servant cut off the single tails at best. With that, he went down for dinner and at first, people ignored it during dinner. Then, the men who got quite interested and excited thought it was a rather fun way to put on a suit. If there is any dilemma about the colour of an evening suit, it should be one colour and that is black. Some people might suggest that blue velvet might be quite a nice idea. True, but not up to the mark that a black suit delivers.
A black Tuxedo covers all those bumps and lumps that we don't want to be seen but far too lazy to get rid of with physical exercise. There is nothing more elegant than a tall slim man in a black beautifully cut evening suit. Ever played a Live casino game before? You will find the croupiers dressed elegantly in black Tuxedos in online casino UK. Besides delivering a style statement, the Tuxedo brings another level of sophistication to the game.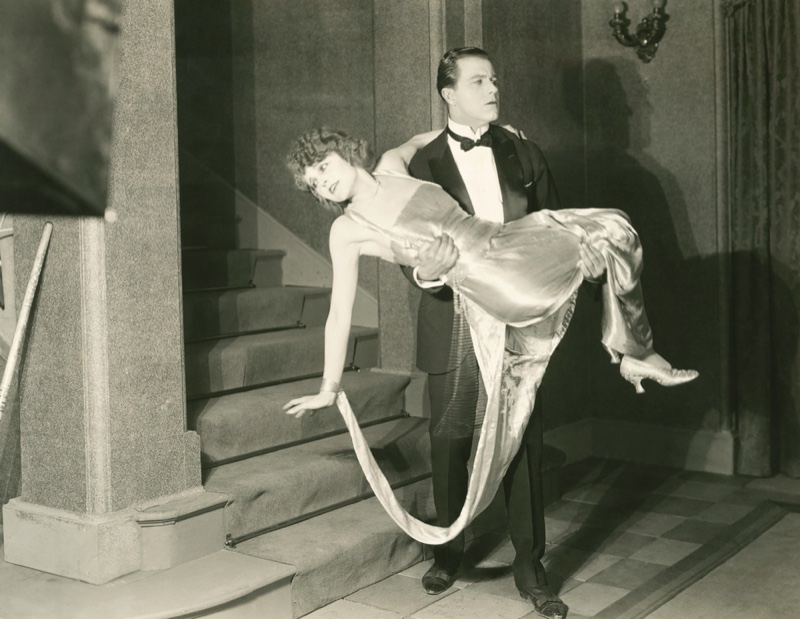 By the 20th century, the Tuxedo has taken all over America by storm. During this time, the dinner jacket was accepted in all formal occasions and black accessories were encouraged. The 1930s saw a resurgence in formal wear after its steady decline during the World War I. During this time, the double-breasted Tuxedo (earlier perceived as too informal) burst in popularity and the white Tuxedo became acceptable as a proper alternative for warmer seasons and climates.
Before the Tuxedo, gentlemen used to wear what's called the tailcoat. It was a long gound short coat fronted with a long tail at the back – now known as a dress coat. But this was the formality come every evening! Ladies and gentleman used to dress for it all the time. It was Edward VII who commissioned the first jacket. in 1861, he actually commissioned the first Navy dining short jacket (that was the first entry of the dining Jack at that time). After making the suit for the young prince in 1861, he had a number of guests and friends back over to an area called the Tuxedo Park. This was founded by a great tobacco industrialist by Lorillard. One of them was actually James Potter and his wife Cora and they were invited over to Sandra to join the young prince. In doing so, he admired the relaxed feel about the coat and ordered one themselves by Henry Poole. After this encounter, he went back to his native little estate in Tuxedo Park. The suit was then adopted by the rest of the members into this little Club jacket that they wore for their weekends. Then, the Tuxedo members followed the word throughout the states and hence, today we call it 'The Tuxedo' in America. During the 80s, the tradition still stood as midnight blue. There are a few reasons why people promote midnight blue – the colour black itself will often look much more of a shady grey finish in the night, so as you get more towards the evening light – it gets a sort of smoky grey look. Hence, blue was preferred.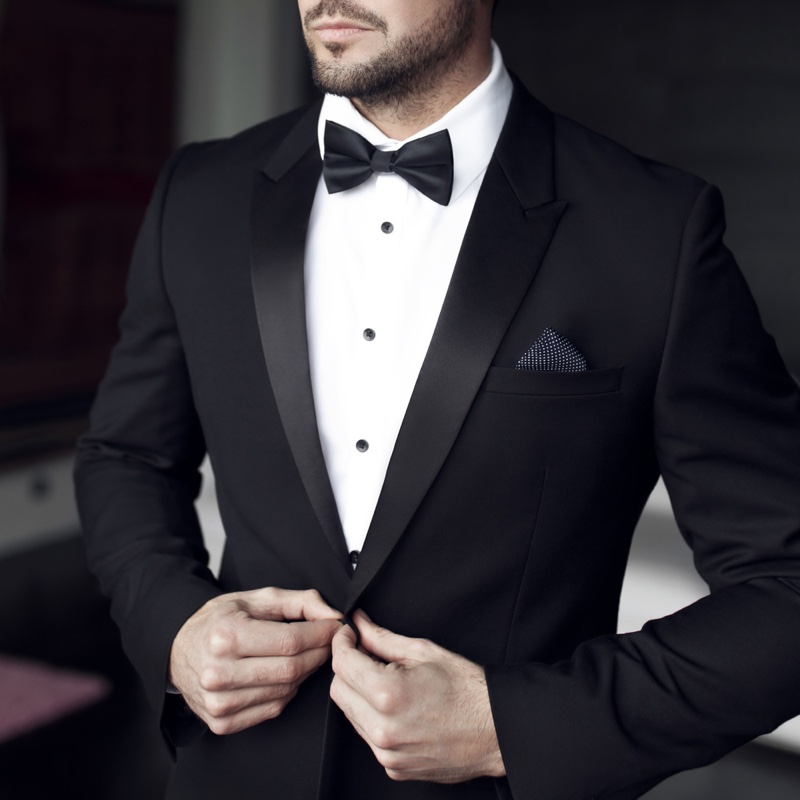 What is fascinating is the way that people during the 90s put together things that were very traditional, very old school but gave them new meaning – by mixing them with other products that wouldn't normally be seen with them. Frank Sinatra and David Bowie are possibly the greatest male icons in popular music. Sinatra developed a very individual style of dressing in the 50s and the early 60s. There are pictures of him in a porkpie hat with his sort of little check suits and narrow ties.  David Bowie (about the same height as Frank Bowie and Sinatra) created worlds that so many men wanted to be part of! During this time, midnight blue photographs looked so much better in at night than black
The Tuxedo saw a dip in popularity during World War II and people started opting for suits instead of Tuxedos for going out at night. With the advent of new technology and fabrics, the modern black Tuxedo came to the scene after the 1950s. Black tie was adopted and the white tie was completely abandoned. The last popular person to wear a white tie was John F. Kennedy. The Tuxedo was completely evolved into a disco image during the 1970s. It became widely popular in the casinos. By the 1980s, people started opting for the classic Tuxedo apparels and there was a slight shift towards the conservative side. By the 2000s, the Tuxedo fashion was diluted and the casual styles became a massive hit among businessmen and politicians.
Today, midnight blue Tuxedos have made a comeback. With more and more people adopting the Tuxedo designs from the late 30s and 40s, it is safe to say that Tuxedos never go out of style!