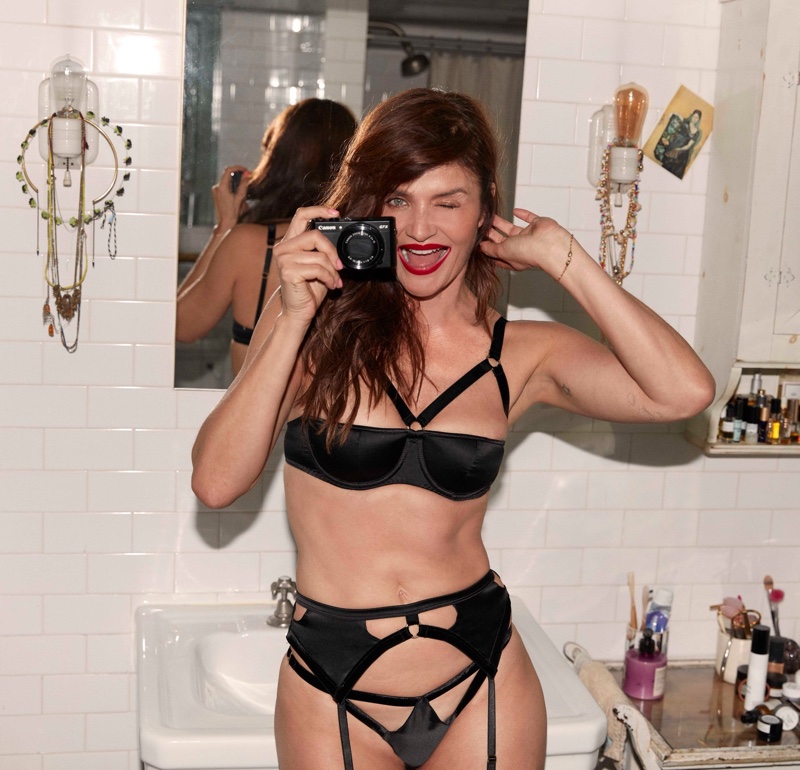 Supermodel Helena Christensen is known to take on the role of photographer, and for the lingerie brand Coco de Mer's Icons campaign, she turns the camera on herself. Captured at her home, she takes self-portraits in some of the intimates label's greatest hits. From the lace-adorned Aphrodite to the strappy Persephone and fan-adorned Athena, these all-black styles are seriously sexy.
Whether taking a mirror selfie or lounging in bed, Helena brings the heat. The Icons collection includes 35 pieces with 14 all-new designs as well as 7 redone pieces. Helena art directs the shoot also, delivering The Ultimate Female Gaze.
Related: Helena Christensen Stands Out in Off-White Eyewear Summer 2021 Campaign
"I truly immersed myself in the creative process as I wanted the shoot to be intimate, yet strong and empowering: ethereal yet confident. Together with Coco de Mer I hope we inspire women to embrace their own desires and the empowering feeling you experience when wearing Coco de Mer," Helena says about the campaign.
Coco de Mer Icons Lingerie Campaign