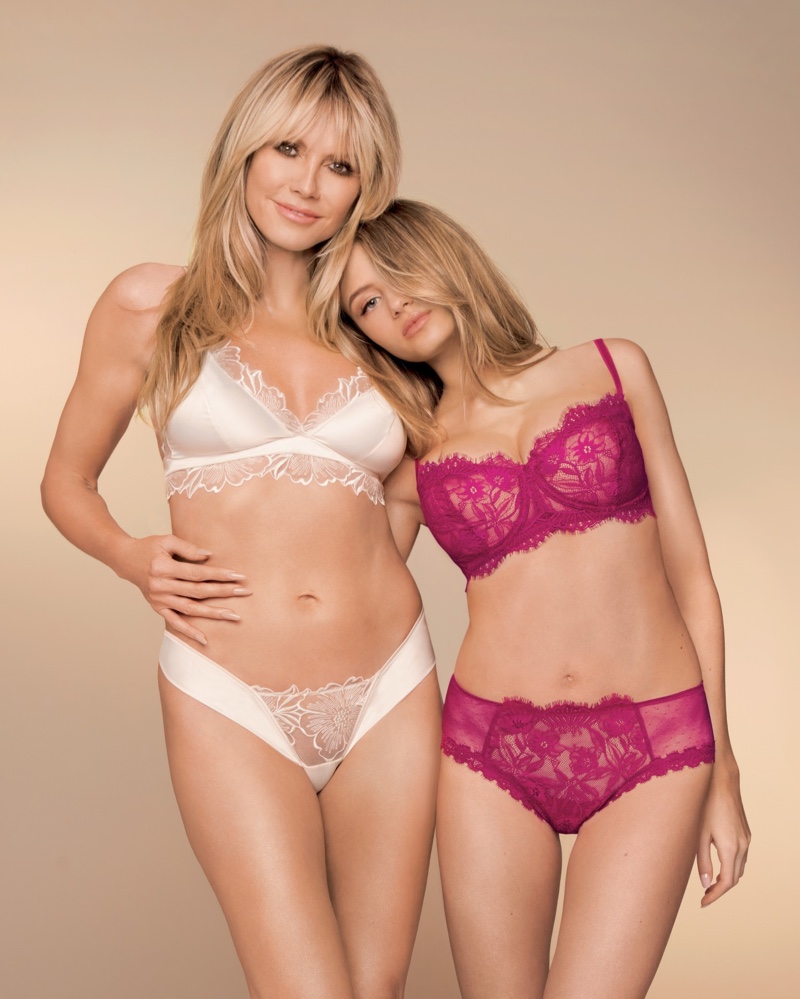 Once again gracing the fashion world, Heidi Klum and her daughter Leni Klum return as the enchanting faces of Intimissimi's fall-winter 2023 advertising campaign. Their previous appearance for the Italian lingerie brand made plenty of headlines.
The Intimissimi fall 2023 collection embraces a palette that speaks volumes about the versatility and allure of lingerie styles. The choice of ivory white, hot pink, and classic black resonates with a broad spectrum. Each color, while distinct, complements the wearer.
Heidi & Leni Klum for Intimissimi Fall 2023 Campaign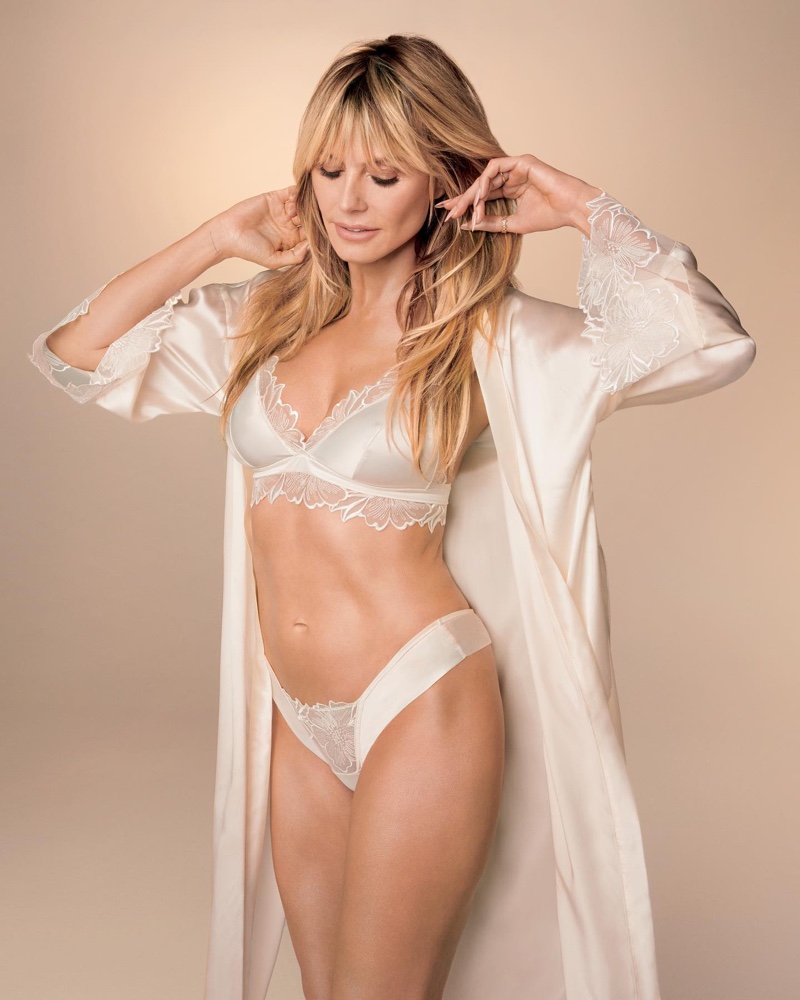 In one shot, Heidi Klum showcases a white robe with delicately crafted lace sleeves paired with a satin bralette and panty set adorned with more detailing. This ensemble showcases the brand's commitment to sophistication and comfort, blending traditional lingerie design with a modern touch.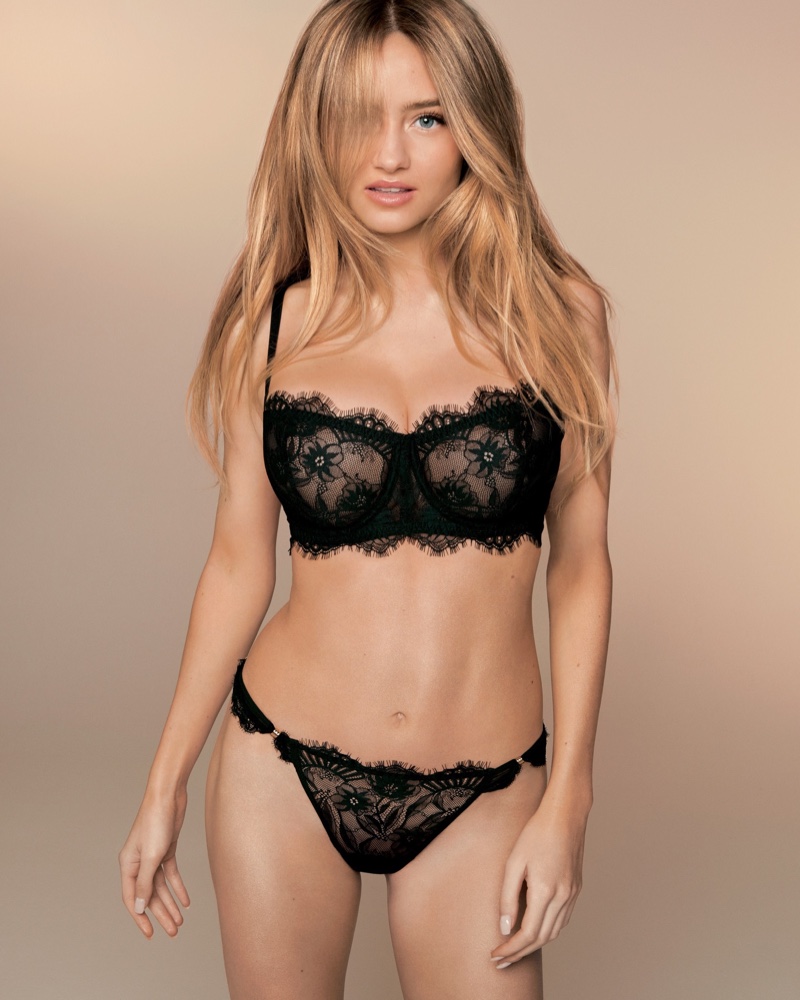 Leni, following in her mother's footsteps, presents a modern interpretation of the classic black lace set. The blonde model's look, complemented by her tousled waves, exudes a contemporary yet timeless elegance, similar to last season's campaign.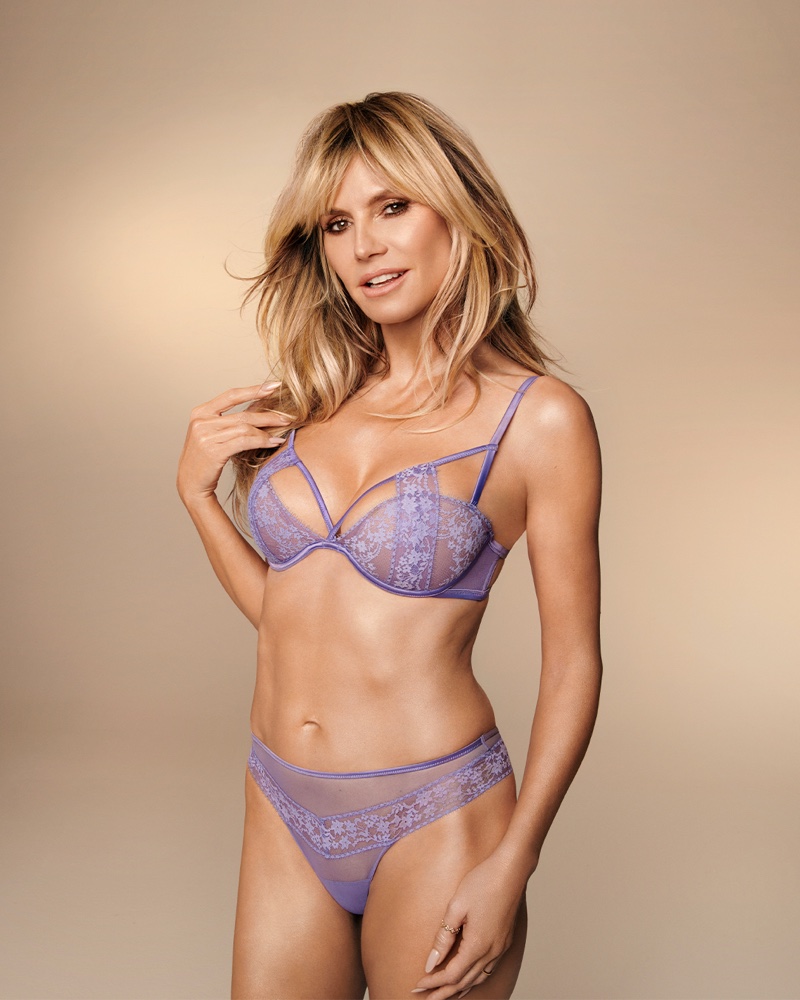 Adding a vibrant twist to the campaign, Heidi Klum dazzles in a violet balconette bra and panty set, complete with an innovative cut-out detail at the cup. This choice of color and design highlights Intimissimi's willingness to push boundaries and incorporate playful yet sophisticated elements into their collections.
Both Heidi and Leni Klum have stood out in fashion recently. With Leni gracing the pages of ELLE Germany and Heidi covering Vogue Greece earlier this year. Their involvement with Intimissimi adds yet another major project to their portfolios.