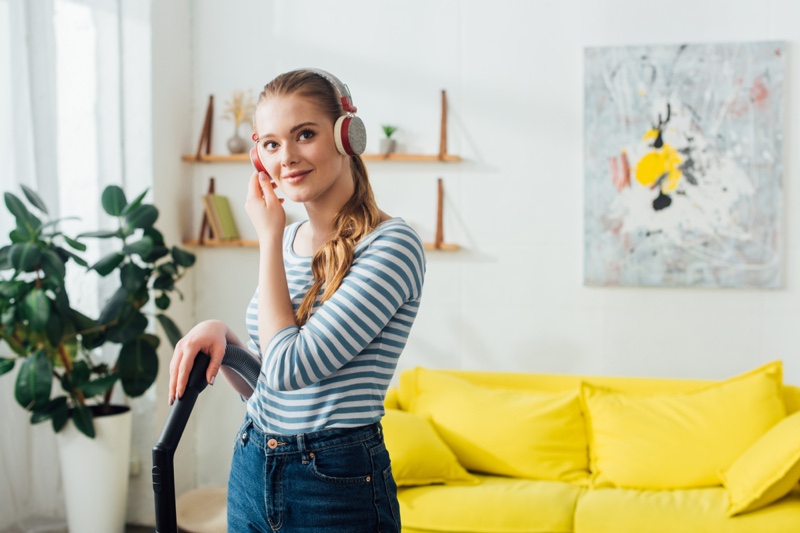 It is common knowledge that a clean home can improve your health and mood. However, the best way to keep your home always clean is by being proactive. This means setting aside some time each day and cleaning up as you go so that when it comes to the end of the day, all you have left is a quick sweep up and change of sheets before bed. The fewer messes you make, the less you'll have to clean later!
If you're looking for an alternative to keeping your home clean and fresh, hiring a professional cleaning service is a great option. You can check out UrbanMop with different cleaning services and find the one that best fits your needs. This way, you can keep your home always clean and fresh without having to worry about it yourself. Whether you're looking for occasional or regular cleaning services, having extra help is always great to keep your home pristine.
Start with a quick vacuum of the floor
Of course, you don't want to spend too much time vacuuming, but it's important to get the job done. Vacuum the floor until it's completely clean and then mop or sweep up any remaining dirt, hair, or dust.
Next, go around the room and pick up anything that shouldn't be on the floor. This includes things such as papers, toiletries, and clothes which are all best stored away in their appropriate places. After doing this for a day or two you will realize that it does not take nearly as long to clean your house as you thought it would and you'll always have a clean home and relaxing place ready for guests or company!
Make sure to use good cleaning products
Make sure to use good cleaning products when you clean – they make a big difference! We recommend using something that is made to clean your specific type of floor, like a product for laminate floors or tiles. Surface cleaners are usually safe to use on many different surfaces. But you'll be looking for a surface cleanser that actually works because most don't work too well. Be sure to read the reviews, and the best ones will often have lots of great reviews.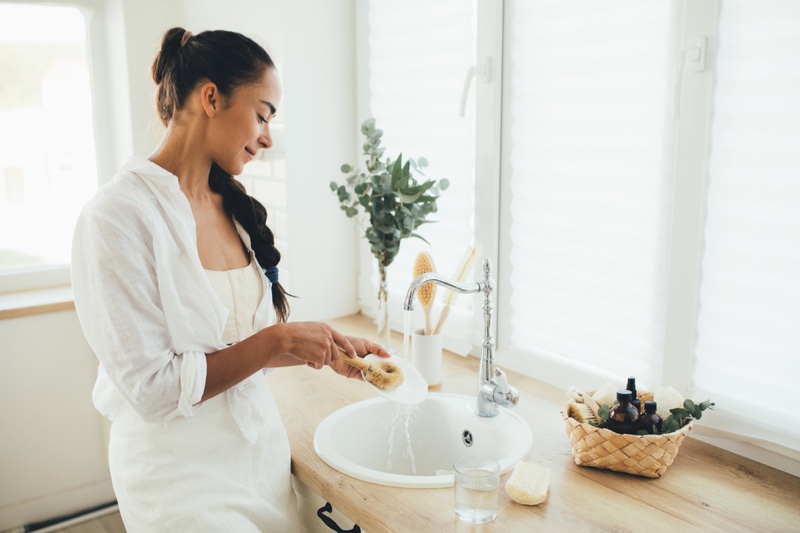 Cleaning your bathroom
The bathroom is arguably the room in your house that gets dirty first – after all, you shower in there every day! If you are looking for some quick tips to keep it clean, here's a list:
Make sure to clean up straight after you have showered

Try not to leave used towels lying around as they can get moldy quite quickly

Disinfect with bleach once a month

Put toilet seat covers down when other people visit so they don't leave any nasty germs on it

Make sure to clean your tub, shower, and floor with bleach – this will stop mold from getting into these surfaces too
The kitchen & dining room
Let's face it: you probably cook at home more than hanging out in the food court! So a clean kitchen is pretty important. That's why you should make sure to wipe up all spills straight away, put dishes away as soon as you're done with them, try not to leave utensils on the table overnight since they can attract unwanted insects, and wipe down appliances frequently. And don't forget about cleaning other furniture that is often ignored like chairs, stools or benches. It's surprising how dirty and dusty they usually get.
Dust off any surfaces that need it, including furniture and doors
As soon as you notice dirt, wipe it off. This will not only make your home cleaner but also will keep it from piling up. Wiping surfaces as you go will also help to ensure that there is no buildup of dust or other debris. Also, your home will smell less because there is no buildup of odor from residue. Keeping surfaces dusted also makes them look much nicer than if they are covered with dust and dirt.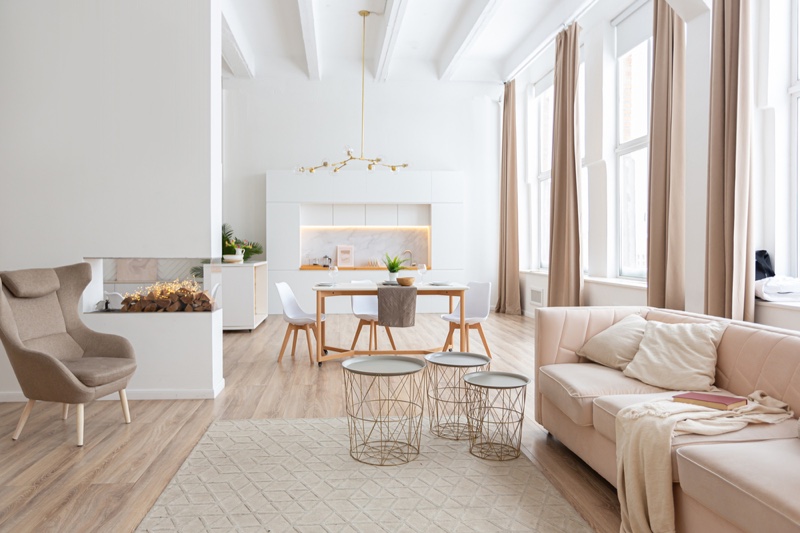 You should try to get down on your knees and clean every once in a while
Doors, baseboards, staircases – the list goes on – all need to be cleaned regularly. This can take up quite a bit of time if you do it just once a week or even once every few weeks, but by doing it as you go, it becomes so much easier. If this is too inconvenient, you can make sure that at least the surface areas are clean as well as some of the other more visible parts of the home. While getting down on your knees to clean is not everyone's favorite thing to do, it can have great results when done regularly. Do not be afraid to start with the floor or baseboards.
Inspect your home for trash. If you see it, pick it up.
Once or twice a day, go around the house and pick up all of the trash that you can find. Anything that is easy to reach should be picked up as soon as you notice it there. This will ensure that you keep your home clean and that there is less to pick up when you get home from work or school or any other place.
It is important to make sure that you do not leave food out on the counters, tables, stovetops, and especially in the sink. Do not let dirty dishes pile up in your sink either – wash them right away.
At least once a day, go through your kitchen and throw out anything that has spoiled or that can go bad very quickly if left sitting around. Picking these things up will save time later because you will not have to worry about going through the paces of cleaning them all at once when they start getting stinky or you notice that they are moldy. By throwing them away as soon as possible, you never have to worry about this happening.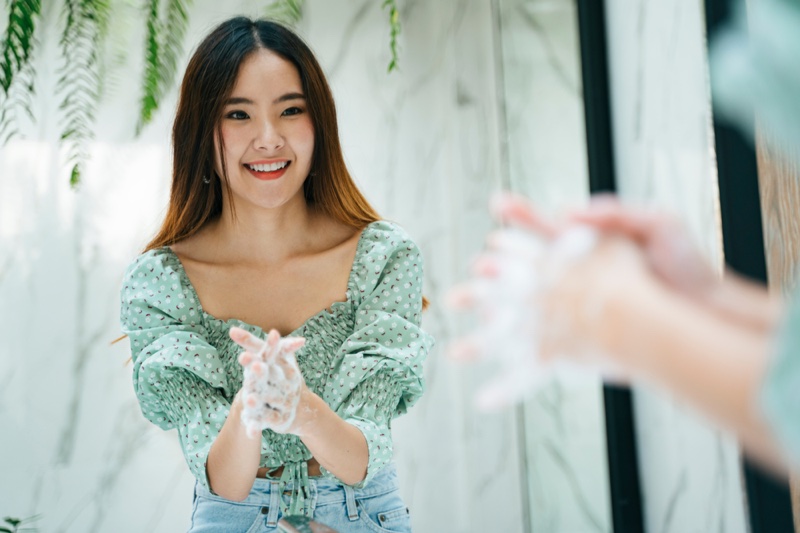 Always remember to wash your hands after touching raw meats or anything that might contain chemicals
By washing your hands frequently, you will keep yourself from getting sick and avoid spreading germs to the rest of the people in your home. This is especially important now during a pandemic. Hands should be washed for at least 30 seconds each time they are used. Be sure to use soap too! You can even go through and do this every time you come inside after being out all day. Just think of how much easier it will make cleaning if you just make it a habit!
In conclusion, there are many ways to keep your home clean and tidy. It's important not to forget about the little things in order for your house to stay fresh throughout the day-to-day life of a family or individual living at that location. In addition, it is recommended by doctors and health experts alike to play an active role in keeping one's own space healthy as well as reducing any potential negative effects from bacteria and other microorganisms which may be present in homes without regular maintenance. With these tips, you should have no problem keeping your home always spotless!