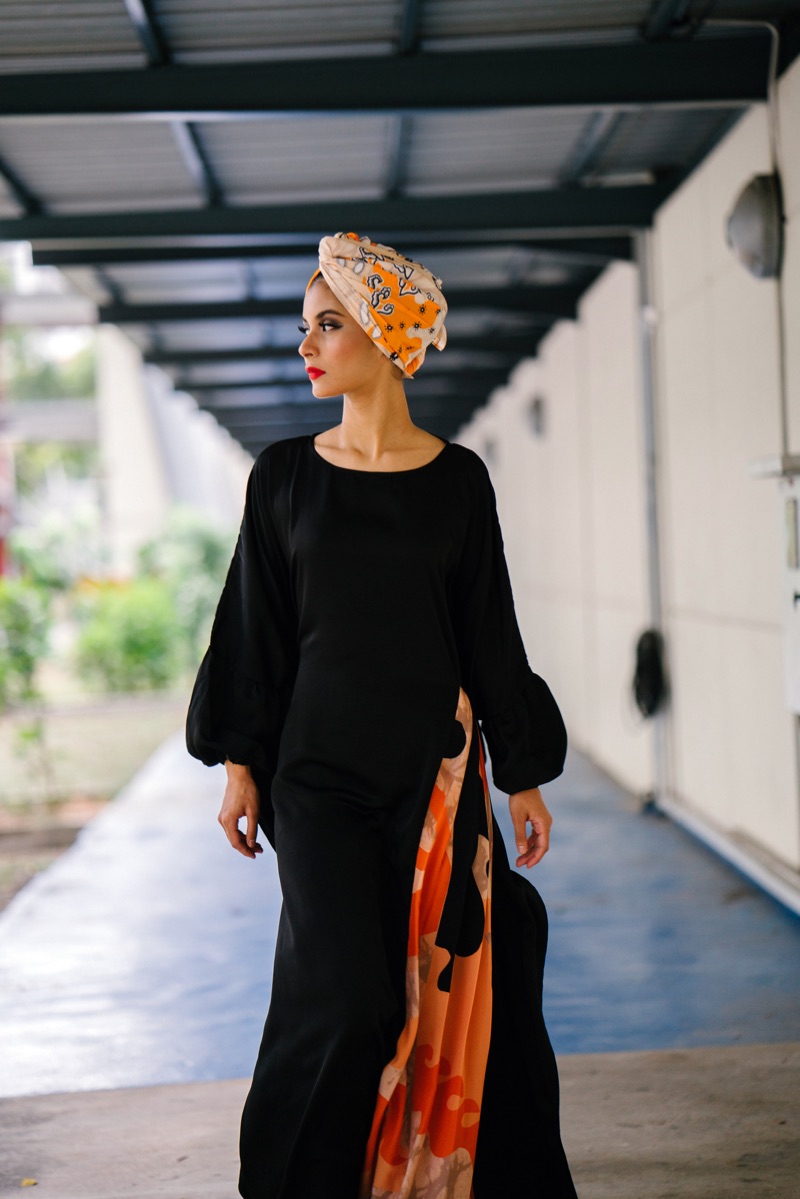 In 2018, modest fashion is no longer a niche with just a handful of followers. Judging by what we see on catwalks and social media, modest fashion is slowly becoming an international buzzword that changes the way in which faith, fashion, and glamour intertwine.
But what is modest fashion exactly? One way of explaining this style would be to take it literally: to dress modestly, appropriately, in a way that doesn't draw attention. Kate Middleton's outfits are representative of modest fashion. At every public appearance, she looks elegant and sophisticated, the cuts are clean and flattering, but not in a scandalous and provocative way. Long sleeves, high necklines, and conservative cuts are the key elements in modest fashion, without becoming old or outdated.
Another interpretation of modest fashion (and the most interesting one to observe, as it continues to grow its influence into the closed world of high-end fashion) is fashion that is appropriate for the followers of a particular faith. Hijabs, Khimars, Abayas, and Jilbabs, are examples of Muslim clothing items that are being honored by modern designers in a unique way that blends tradition with glamour. In this faith-fashion fusion, designers respect the religious background of traditional clothing items, while at the same time adding a modern twist.
Large fashion houses like Dolce & Gabbana and Atelier Versace have started to incorporate Muslim-inspired elements in their designs, but it's independent local designers that do the most justice to this style and offer haute fashion inspiration to women who want to dress well while at the same time respecting their spiritual heritage.
Although Hijabs and Abayas are inadvertently tied to Muslim culture, local fashion designers have turned them into haute couture accessories that hold their own. Take the case of Hana Tajima for example, whose collaboration with UNIQLO has turned her into one of the most inspirational Muslin designers. Her designs incorporate the traditional values behind Muslim clothing and add a modern touch that proves modest fashion doesn't have to be plain or glamourless.
Modest fashion is headed in a direction where women are encouraged to wear Hijabs that fit well and can be worn for elegant occasions. Bokitta™, a Lebanon-based hijab fashion brand encompasses comfort and class, offering stylish options to women who want to buy unique Hijabs.  They break the stereotypes surrounding Muslim fashion, proving that Muslim women don't have to be restricted to a bland style of clothing. Their designs, which have been praised for their beauty, have the whole package: culturally appropriate, sophisticated and well-tailored.
Modest fashion stands out through unique and sophisticated designs, but, at the same time, founders also try to implement ethical practices, partnering with local social enterprises like Sew Suite to provide employment to socially disadvantaged local women.
Mainstream Western fashion can learn a lot from the concepts behind modest Muslim fashion, and some designers have tried to include this culture in their collections. In 2016, Dolce & Gabbana launched a hijab and abaya range for Muslim women, a business idea that Forbes described as the brand's smartest move in years. Other big names, such as Tommy Hilfiger, Oscar de la Renta and DKNY have also launched collections that appeal to Muslim women, and their market value in the Middle East has grown considerably.
And of course, we couldn't talk about the rise to power of modest fashion without considering the huge influence that social media has played in the equation. Social media influencers like Sahar Shaykzada and Hani Hans have gained tens of thousands of followers by showcasing their makeup skills and showing that wearing a Hijab or other Muslim clothing items don't have to be restricted for one's beauty and that fashion and religion can meet. Before social media, Muslim fashion was overrepresented in the news media, but underrepresented everywhere else. Now, we can see a rise in Muslim influencers.
Ten years ago, going into a store to find that perfect item of modest clothing was nearly impossible. You either had to spend thousands on a basic item or settle for something completely bland and uninspiring. Now, thanks to the contribution of Muslim designers, women no longer have to settle for less.
The fact that Muslim designers also preserve their faith in their creations means a lot as well. In the age of mass-produced fast fashion, modest fashion offers a breath of fresh air. Because items such as the Hijab are highly personal, they need to offer the perfect fit, and this can be achieved only by using high-quality fabrics and a handmade weaving process. What's more, these clothing items feature artisanal patterns and traditional motifs.  
All these changes in the Muslim fashion world contribute to the growth of this sector, which has been focusing on luxury for years. High and low-end designers come up with fresh new capsule collections, and their popularity no longer remains at a local level.