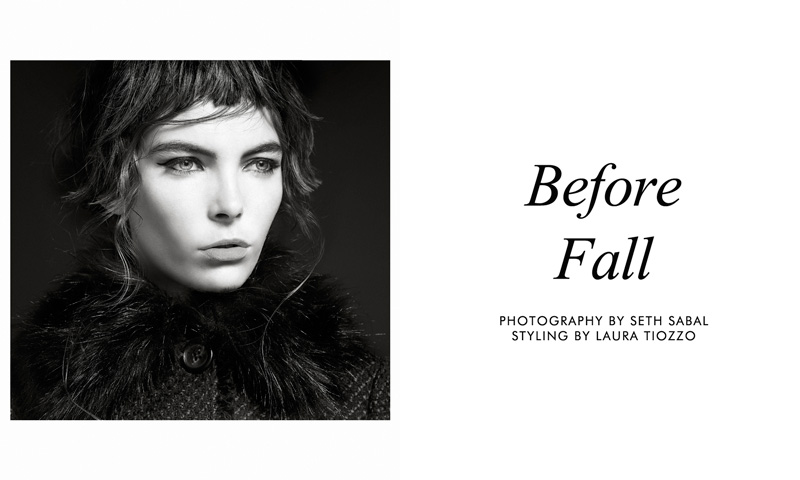 Before Fall – New York-based photographer Seth Sabal captures a story of pre-fall looks for FGR's latest exclusive starring Hannah Nobel. The model wears ensembles styled by Laura Tiozzo featuring the designs of Strenesse, Son Jung Wan and Antonio Marras amongst others. The wardrobe for the story was inspired by glam rock style as shown by the fur pieces and flashy detailing. For beauty, makeup artist Yumi Kaizuka and hair stylist Marco Braca created seventies inspired looks.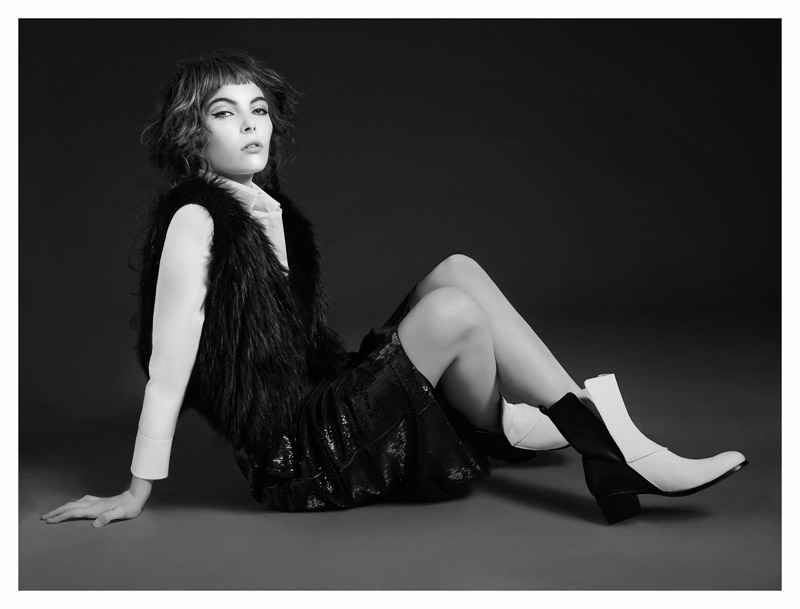 White Shirt, Fur Vest and Skirt Strenesse, Boots Mementoii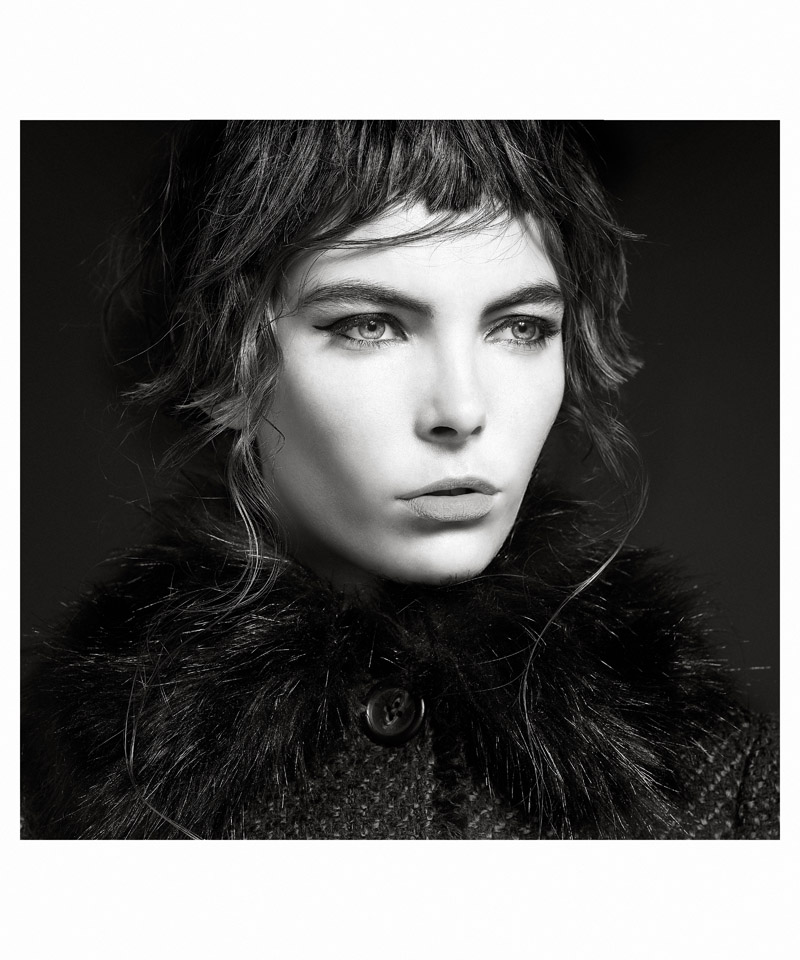 Tweed Jacket with Faux Fur Collar S.I.L.K.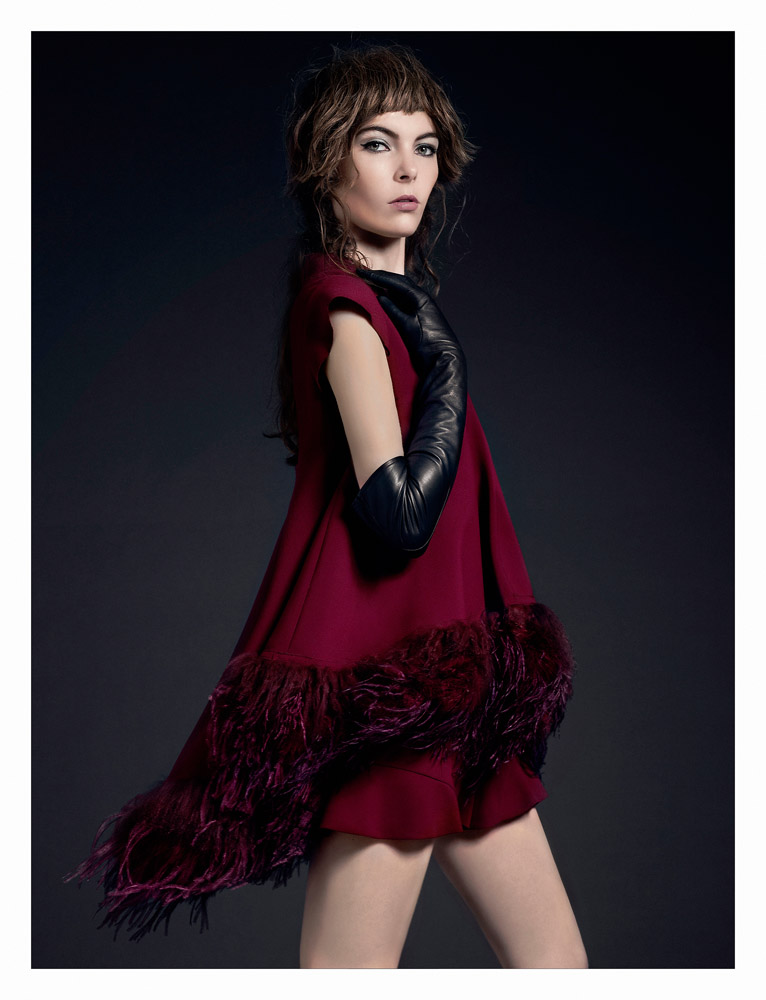 Dress and Shorts Son Jung Wan, Leather Gloves Lacrasia Gloves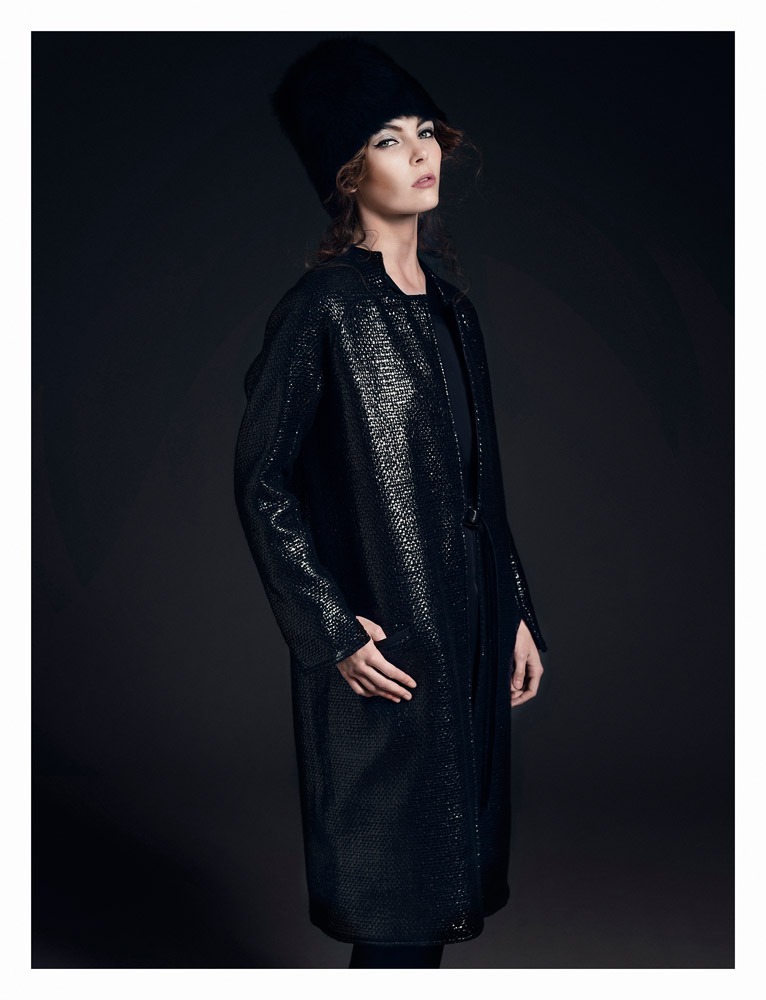 Jumpsuit, Coat, Shoes and Shearling Hat Zero by Maria Cornejo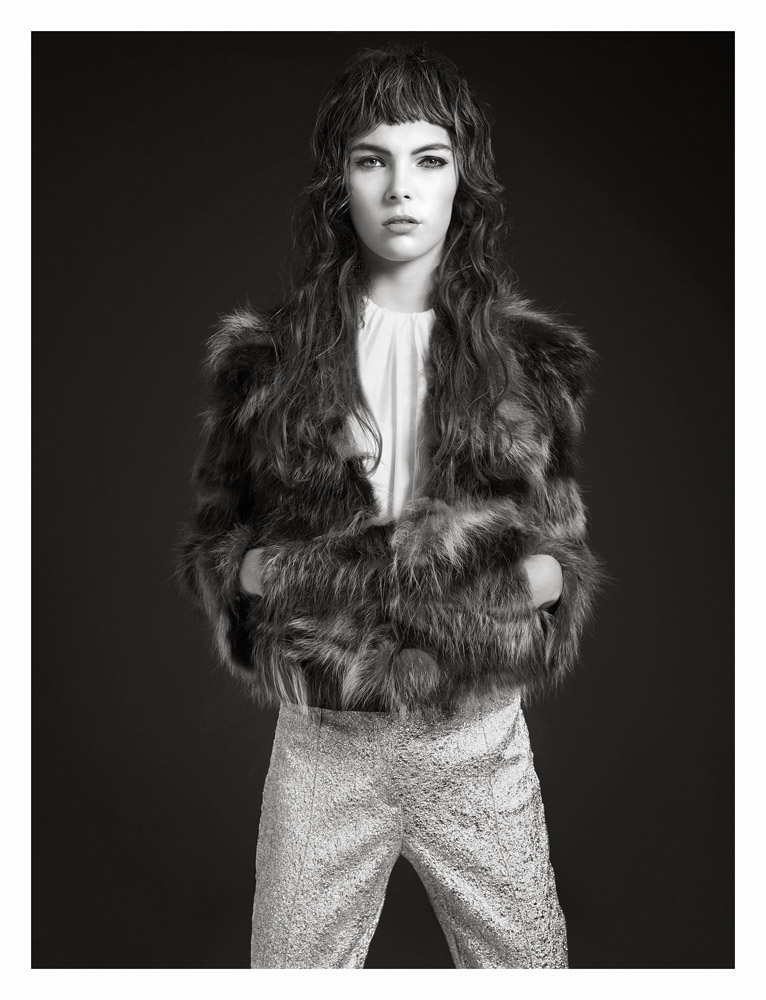 Zip-up Fur Jacket, White Shirt and Lurex Pants Ter et Bantine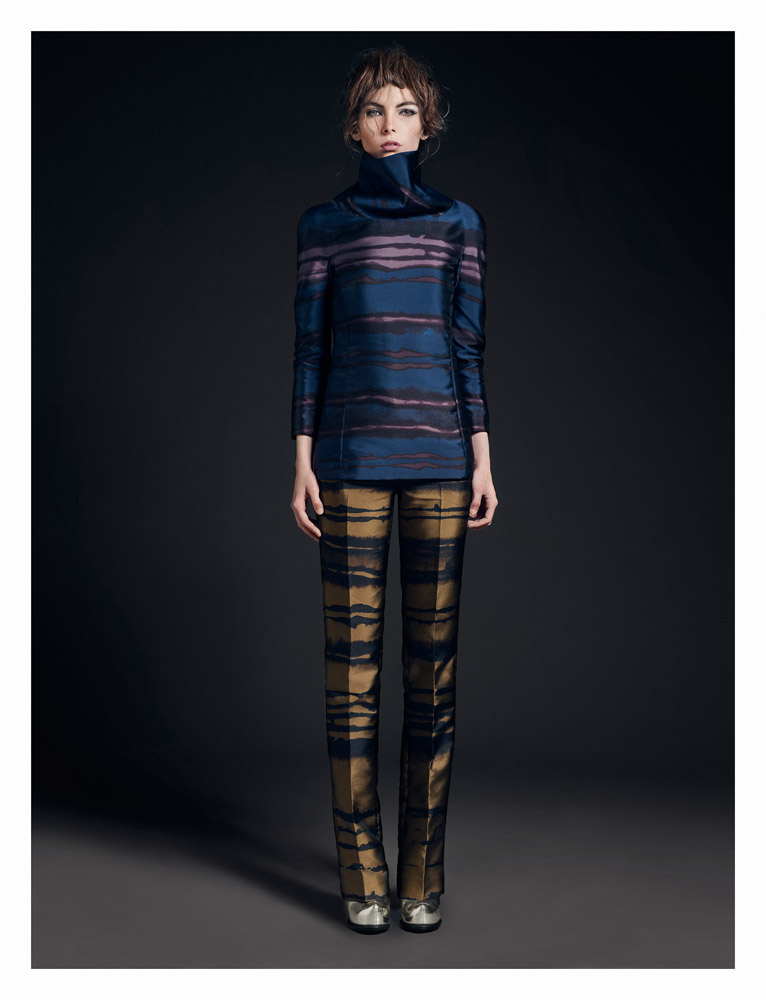 Silk Top and Pants Galitzine, Fur Muff C/Fan, Shoes Antonio Marras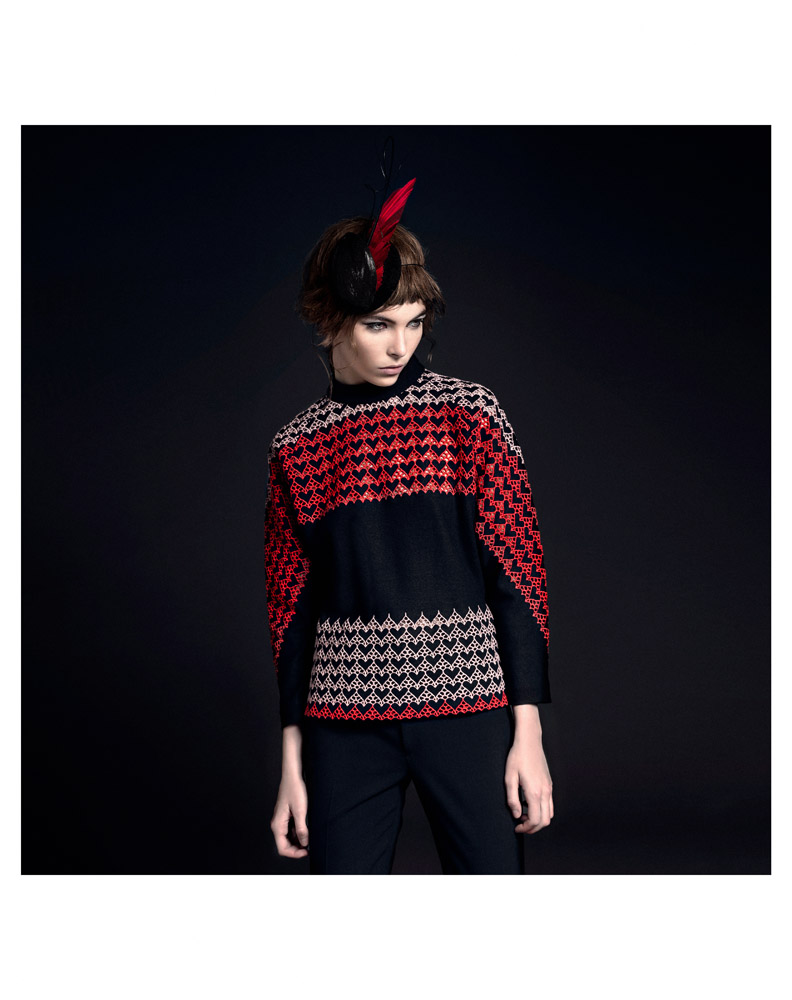 Top and Pants Isabella Tonchi, Hat Leah Couture Millinery