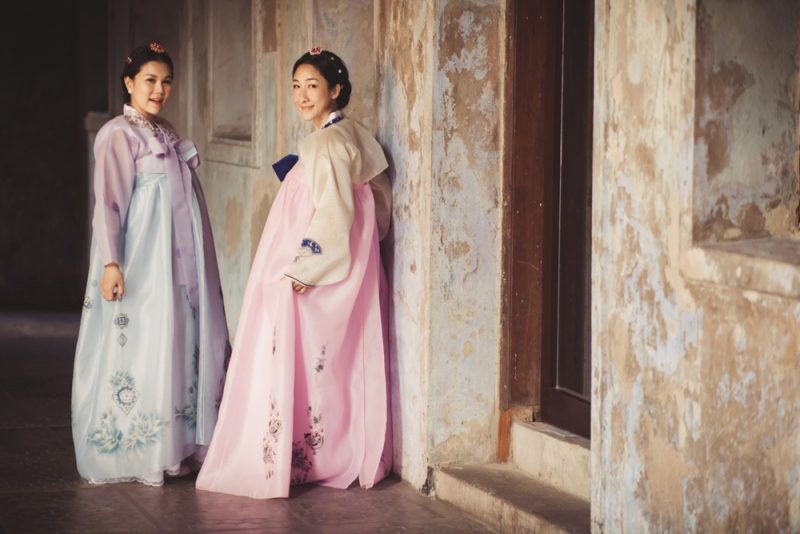 Hanbok is a term that signifies "Korean clothing". It's an item of two-piece clothing commonly worn by the men and women of Korea. 
The upper part of the body has the user wearing a jacket, which is commonly referred to as the Jeogori. The bottom has the men wearing soft pants called the baji while the women wore chima. 
When speaking of the most treasured pieces of clothing in Korea, Hanbok (said to provide its users a very smooth and easy movement) will always be included. This is a traditional attire adorned by Koreans.
Hanbok is very special and happens to be one of the ways through which Koreans effectively project their culture. Hanboks come in several colors that show the true beauty of the Korean community. 
Unlike what most people would think, Hanbok does not only serve the purpose of making one stand out at special gatherings. That's because it also fits in perfectly as everyday clothing. Also, Hanbok dresses are made for every person with no specific regard for gender or age, and they are crafted according to the different seasons of the year as well.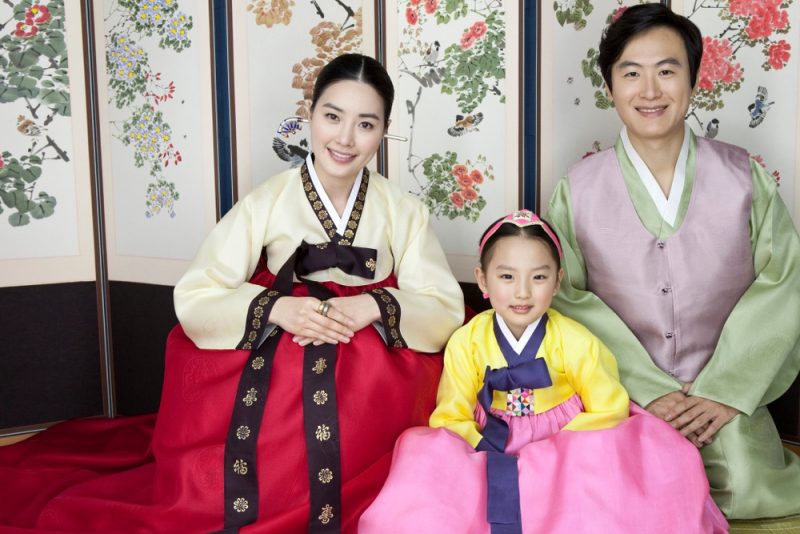 The Rise of Hanboks
In all, every form of art that has ever gone into the production of Hanbok is done with the sole intent of attracting blessings. These art forms are ideal for portraying the Korean culture too. 
Of the different forms that Hanbok takes, the colors that it comes in happen to be one of its most distinguishing attributes. Each color represents a person's position in society or one's marital status. 
While the girls and children could be seen wearing bright colored hanboks, the middle-aged men and women wore Hanboks that came in muted hues. Also, there are hanboks worn by babies, and we know them as baby hanbok.
Unmarried women wear yellow jeogori hanboks, women with sons wore donned navy color hanboks, matrons wore green and red hanboks, and the elites wore theirs in different colors. 
Just like the elites, ordinary people were also allowed to wear hanboks to special gatherings, but because of special laws that aimed to separate them from the rich, they were made to wear theirs in pale pink, charcoal, white, gray, and light green.  
Since the hanbok colors and materials have a way of determining one's social class in society, it became so easy to identify the rich, the middle class, and the poor in any crowd.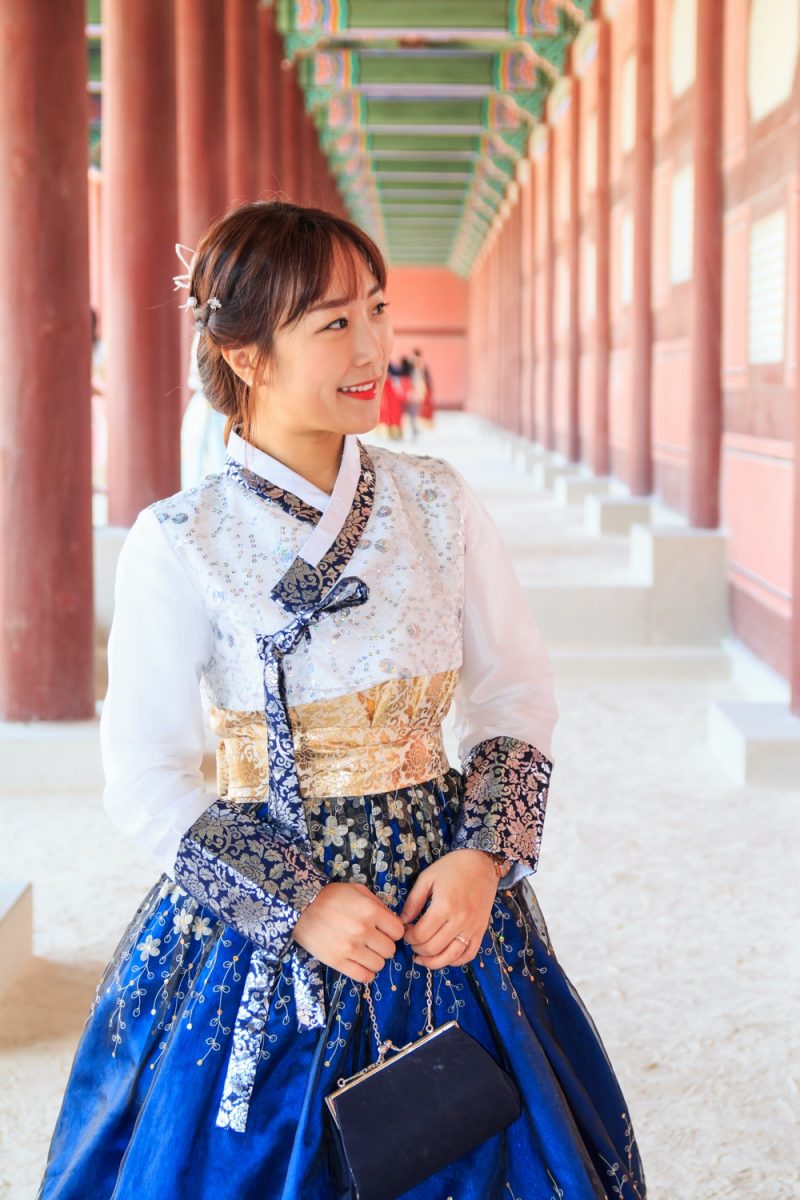 While the rich wore hanboks produced using weighty materials, the commoners or poor people were always stuck with plain cotton-like materials. 
During the creation process, hanboks are designed with unique embroideries. The embroideries are always a depiction of what the owner of the Hanbok dress wishes for themselves. For instance, seeing a dragon or phoenix patterned embroidery depicts royalty, which ultimately means that such Hanbok belongs to a higher class of society. 
On that same note, Peonies, which are mostly seen on wedding dresses, represent wealth and honor. 
Since the existence of hanboks during the 19th century, it had passed through several stages of evolution before it got to what it is today, in the world. 
In 1996, Hanbok Day was introduced by the Ministry of Culture, Sports and Tourism, South Korean. This is to help remind and motivate the Citizens and residents of South Korea to stick to the wearing of hanboks.
So many reputable talents have jumped into the production of hanbok dresses, but this time, they are introducing a whole lot of distinctive designs, structures, and beautiful patterns. 
This means that even if the dress should come in the most inferior material, the level of art which goes into its designs will always single it out in any crowd it appears. These designs are also produced for women, children, rich, poor, matrons, and babies.
The fast-growing e-commerce hanbok industry
Since the invasion of modern designers who seek to bring a new meaning to the world of hanboks, a lot of fashion addicts began to show interest in the attire. Some time ago, hanboks were spotted on the walkway at the New York Fashion Week. 
To further bolster this, two modern fashion brands, Korean In Me and Kim MeHee, have included modern hanboks in their collection of modern clothes. During the Paris Fashion Week in 2015, models were spotted on the catwalk wearing modern hanboks.
Speaking about celebrities, stars such as Jessica Alba, Britney Spears have used them in the past. The likes of Venus Williams and Hines Ward have also worn the Hanbok while we've seen other stars take a fancy to this attire. This is all down to the innovations made in the structures and designs of the Hanbok.
Surely, with so many developments and advancements that the Hanbok dress has seen, one can agree that Korean e-commerce is experiencing a massive turnaround. Now, foreign investors and brands can't seem to get their hands off modern hanboks. 
Joteta is becoming a top leading eCommerce store that sells a variety of novel Korean goods, including Hanboks.