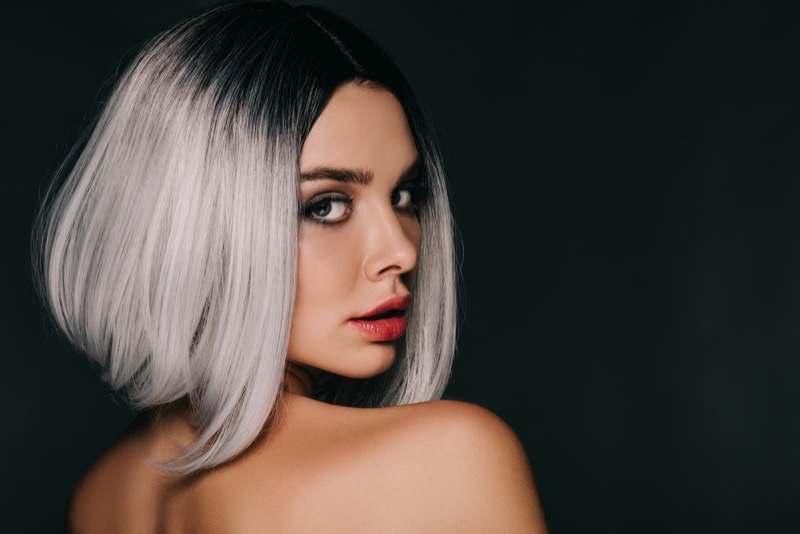 Halloween is an exciting time of the year because you can turn completely incognito with a Rogue costume. Aside from the fear and terror that Halloween brings, it is also a fun and bonding activity especially for kids who are into sweet delectable treats.
What Is It Like on Halloween?
We celebrate Halloween every October 31st. It's that time of the year that people can get into the dark superstitious realm without sounding morbid or weird. Trick-or-treating in neighborhoods is a popular activity for children who are clad in different Halloween costumes. Some costumes are either scary or fantasy-like. Grownups would then prepare sweet goodies and gifts for little kids who are looking forward to collecting sweet treats.
According to Wikipedia, This Pagan festival is connected to the supernatural belief that Halloween is the time of the year that the spirit realm opens up to join the physical world or the land of the living. Pumpkins line up the streets lighting up the entire neighborhood. It's a fun and very entertaining season wherein kids and adults alike are able to share and explore the supernatural world without judgment.
It becomes an engaging and educational for everyone to enjoy. They would exchange ghost stories and dress up like goblins, zombies, and fairies which makes this holiday an escape from reality and an exploration of imagination and creativity.
Every family has its own unique tradition like giving away soul cakes or leaving empty chairs for the dead. Halloween is indeed a night of history to pay homage to the dead. It is being celebrated in different ways in vibrant cultural styles.
A Little History About Our Favorite Villain Turned Superheroine
Rogue is one of the most powerful and popular female superheroines in X-Men. She is the typical heroine who has a troubled past and was able to regain her strength despite her scars. She looked lost and needed guidance. This unspoiled innocence is actually very seductive. She quickly makes it to the top sexiest and most powerful comic icons because of her enigmatic yet strong presence in movies, comics, and all over social media.
It's hard to be a girl and not be a fan of rogue because she is very relatable as a character and someone that you would strongly aspire to be like. This X-Men belle is truly a head-turner with her charm and power.
Rogue started out as a villain as she is able to steal and absorb power from other superheroes. Victims would be unconscious or completely drained of their powers once Rogue touches them. This is dangerous because her loss of control can kill her victims.
She is said to have a Messiah Complex or the ability to conquer others' powers by skin contact which she was able to completely control in the long run. This turned the tables around for her and she helped save the world by absorbing powers from villains.
The Rogue Costume
Now, your Halloween need not make you the Plain Jane in the crowd when you can be the life of the party as Rogue. Turn heads everywhere you go and paint the town red on Halloween night with an extraordinary costume featuring Rogue of X-Men.
Dressing up as Rogue would be like jumping out of a comic book. She has that iconic green jumpsuit and hood. She had streaks of white on her hair but still looks very youthful and stunning. Kissing Rogue would really be tempting but a teenage boy once fell into coma when he attempted to kiss her.
A Rogue costume is extremely hot and different in this ensemble – Rogue green costume, X-Men leather belt, wig with white streaks, a pair of matching leather gloves, and deerskin boots. It's very easy to transform your Halloween look into Rogue. Check out comic books and X-Men costume galleries for Rogue's signature look.
Bodysuit and Leather Jacket
The typical Rogue bodysuit is a mix of green and yellow colors or combinations of green and black. It's a body-fitting lycra bodysuit with a brown leather jacket on top of it.
Hair
Achieving the Rogue hair is easy with a trim and hair coloring. You can also wear a wig with shades of burgundy and streaks of white to achieve the Rogue look in a snap.
Makeup
The makeup is really important to achieve the Rogue appearance. This can make or break your Halloween look so if you are doing your own makeup then it's a must to practice and perfect the blend of palettes and shades to copy Rogue.
Leather Gloves
She has a pair of leather gloves to match which she would remove when using her absorbing powers.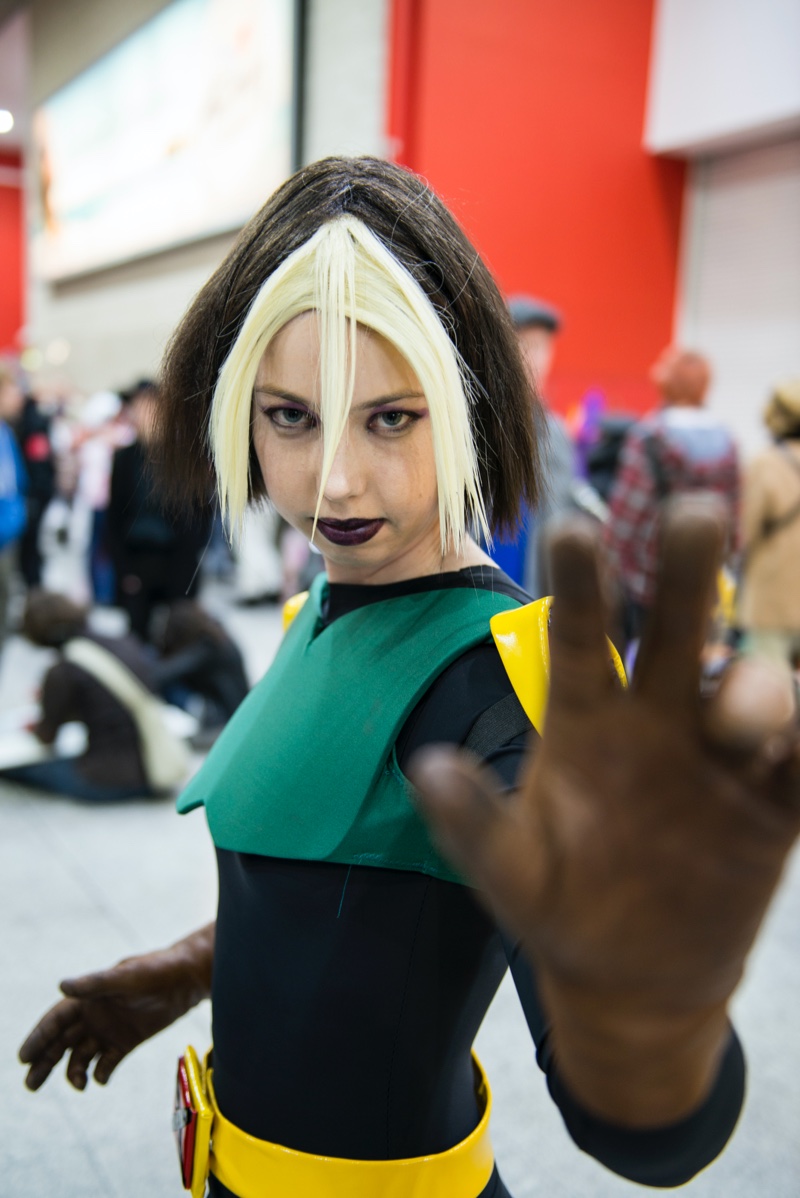 Deerskin Boots
The Rogue look would be incomplete without stunning leather boots to complement the entire costume. This totally seals the deal. When it comes to footwear and boots, check out Boot Bomb for stunning finds!
It's really hard not to fall prey to someone dressed up as Rogue. You should look the part from head to toe so from the wig to your boots, everything must be Rogue-like. You can use comic books or social media pictures as your guide so you can accurately snag the look of Rogue.
How to Slay Like Rogue on Halloween Night!
Every detail counts when layering your costume. Rogue is a popular superheroine so a missed accessory or mistake in colors might ruin the entire Halloween costume.  However, Halloween need not be too rigid or perfect, as this is an avenue for everyone to explore their creative expressions and versions of their chosen Halloween character.
Being Rogue does not just stop with the costume itself. To be effective in a Rogue costume, you must imbibe her presence as well. She has that subtle yet powerful aura that captivates people in an instant.
Her power lies in her mysterious and innocent demeanor. She seems unnerving yet very powerful within. Going to the Halloween party as Rogue would definitely be a perfect and extraordinary choice.
Her loud green costume speaks volumes of her powerful presence yet her gentle nature will capture your attention the most. Going to parties as Rogue and paired with other X-Men characters would certainly drive the crowd wild with your overall presence. So, invite your family or buddies to dress up in X-Men costume to heighten the fun.
If you have been repeatedly ignored during Halloween nights and come poorly dressed like everyone else, then turning to Rogue would be the best way to switch the Halloween night up a notch higher than last year.