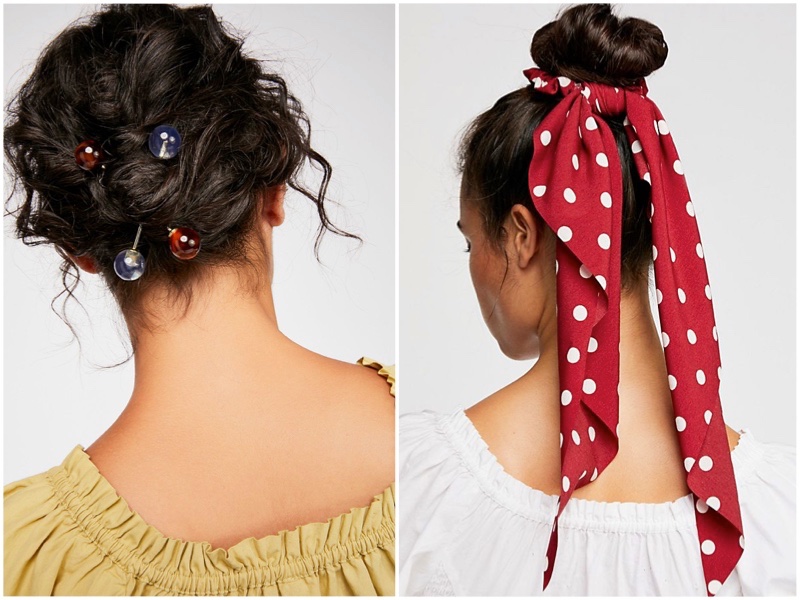 If you're one of those super ladies, who are very busy, constantly running against the clock, this list of quick simple hairstyles that take no longer than 5 minutes is exactly what you need.
Wanna look perfect all day long but have to get up at 6 a.m.? Dream of an ideal hairstyle but can't 'afford' spending too much time on morning routine? We've got a resolution! The hair-dos listed below don't require any special skills and lots of efforts – only a couple of hairpins and a little bit of patience.
Pretty, neat, and not causing any type of discomfort or irritation – these styles will emphasize your natural beauty and fit in numerous occasions: a relaxing weekend, a stressful office day, a family brunch, a romantic date, a crazy night hangout…
Before starting, we'd like to make it clear we're not gonna discuss a loose hair option in this list, as it's probably the most obvious one and doesn't require any extra styling besides ordinary combing. So, if you're looking for something more unusual and tasty, scroll down!
1.Half-Up Half-Down
Such easy hairstyles for layered hair will keep your femininity afloat thanks to loose free strands flowing down your shoulders. At the same time, such style won't be uncomfy, as a part of the hair is pinned back.
Within these quick simple hairstyles, you'll find thousands of variants and can also experiment to come up with your own perfect options.
Messy and sleek, gorgeous and crazy, sweet and moderate – it's all about our favorite half-ups.
2.Classic Ponytail
And here is another quick simple hairstyle that deservedly belongs to the "out of time" category – a classic ponytail.
Playful, super easy, nice and pretty, comfy, and stylish, the pony comes in handy anytime and anywhere.
However, if a traditional ponytail is too boring for you, add some creative twists and spice your pony up: make a low ponytail and pull it between the head and a hair band once or twice, or hide the scrunchy by wrapping it with a strand of hair.
3.Braids & Twists
Twisted & braid ideas for long hair also open a wide field for your creativity. If you don't have problems with braiding, it's a great way to refresh your daily image.
Besides various braided details, you can play with twists (which is easier, indeed). Make a half up style with cured front hair or take only one strand in the front, twist it, and pin on the side.
4.Sock Bun
A sock bun is a quick simple hairstyle that is relatively young, but it has lots of fans throughout the world. No wonder, as it's the most versatile hairdo ever.
It's great for casual and dressy settings, it's a solution to your dirty hair and a way out when you've got only 2 minutes left.
To style it, comb your hair back in a ponytail, take an old sock rolled in a donut, thread the end of pony through the sock, wrap it with your hair, and secure the loose strands with bobby pins.
Voila – your ideal sock-bun hairstyle is ready!
5.Top Knot
And, finally, the leader of quick simple hairstyles – the top knot. Despite it was popular as a home hairstyle first, now it's grown into a universal trend and integral part of a modern girl's casual look.
And since the 21st century's girls are always in a hurry, their perfect hair-do is very fast and easy too! Just look how diverse and multifaceted this awesome hairstyle can be: