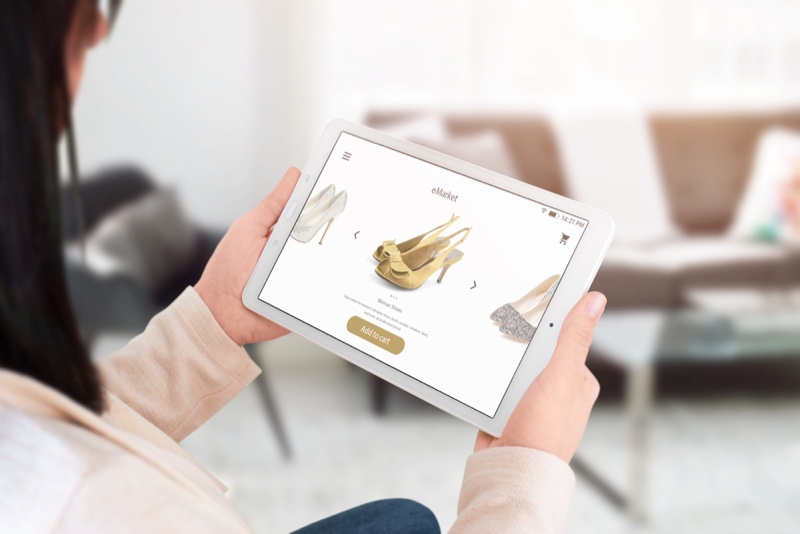 Starting your own fashion label is easier than ever before. The easiest way to begin is by building a fashion eCommerce shop. Building an eCommerce business seems like a daunting task, but the truth is that getting started is easier than ever before.
There are multiple ways to build a fashion eCommerce shop, ranging from easy to difficult with small learning curves and large learning curves. This article will outline the most optimal way to build your online store rather than focus on every single possibility out there.
Buying a Domain
The first step when it comes to getting started is figuring out what you want to call your brand. Your domain doesn't have to match your brand name exactly – especially if it's a simple name.
The reality is that most domain names with a .com designation are taken at this point. Anything that seems like a "normal" name will have to add or change something in the domain name or use a different designation such as .org or .io.
Sadly, something like necklaces.com will be taken but you can probably buy it for a few hundred thousand dollars. Our recommendation is that you spend that money elsewhere. You can always buy necklaces.io for much cheaper if you're attached to the name.
How to Buy
Actually purchasing a domain name is extremely straightforward. There are a few ways to do it but they're all extremely similar. Each step below will present an option or two.
1: Find a Domain Checker
As mentioned before, there are multiple ways to buy a domain. There is only one easy way to check that the domain you want exists. That would be to use a domain checker.
There are probably hundreds of domain checkers available. We always find ourselves using GoDaddy's domain checker out of pure habit. The way they present everything available makes the most sense to me and we've been using their domain checker since the early 2000s.
We don't recommend using GoDaddy for much else besides checking for a domain. A quick Google search of "domain checker" will present you with countless options where you can figure out your own favorite domain checker.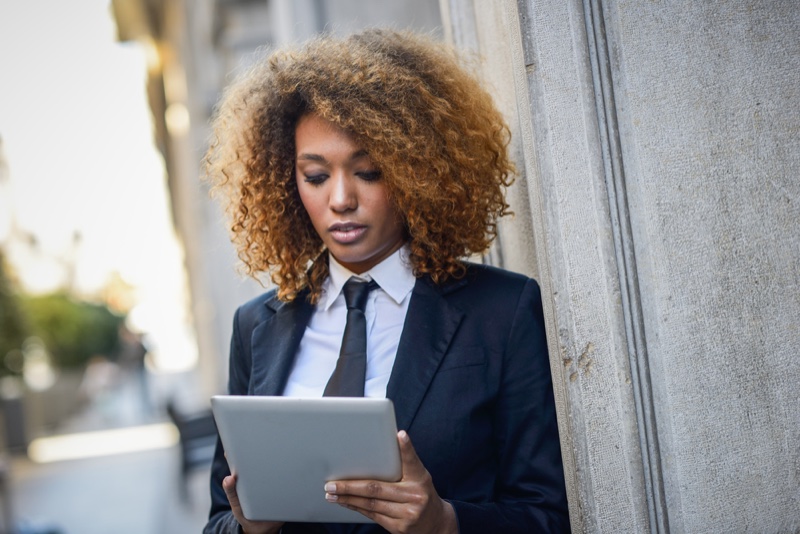 More information about the specifics will come in a bit but another option to keep in mind would be to use the hosting website you plan on hosting your eCommerce store. Every hosting website will tell you if you can actually purchase the domain name you're interested in.
2: Search your Domain Name
This may take a few tries as a lot of domain names are taken. It's important to do a lot of name brainstorming before or during this step. For the lucky few of you that discover your first choice is available, congratulations! You found a domain to purchase.
The norm is for it to take a few tries to find one that works. Once you find a domain name that works just write it down or commit it to memory. Most times you won't be purchasing your domain name from your domain checker tool.
3: Purchase on your Hosting Platform
In the next section, we'll get you set up with the hosting platform that is right for you. For now, just know that you have to host your website somewhere.
A website hosting service is a business that provides everything needed for a website to be seen on the internet. They make it possible for your website to actually exist.
There are specific hosting services that offer other benefits such as eCommerce capabilities, which will be ideal for starting a fashion eCommerce store.
There are two reasons it is better to purchase on your hosting platform. The first reason is that it's just easier. All you have to do is purchase your domain name with the hosting service you plan on using — then you're ready to go. The second reason is that a lot of hosting services will offer a free domain for a year with the purchase of a hosting service. You'll save some money!
Before you jump into buying your domain name, keep reading so you know where to buy and where to build your new fashion store.
Selecting Your eCommerce plan
This part of the process can be slightly confusing. You already know what hosting is but how do you build your actual store?
Instead of going into the nitty-gritty details, it's best to just go over the two general options.
Those options are to use an eCommerce platform or to hire a web developer.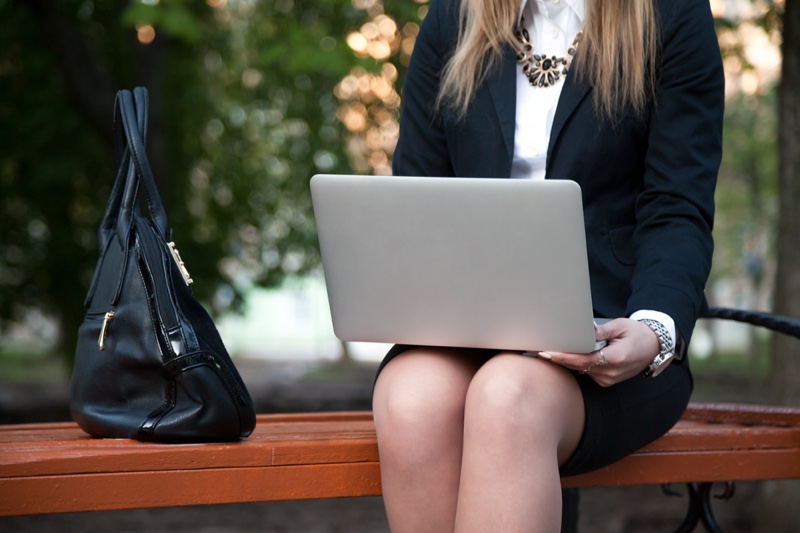 Choosing an eCommerce Platform and Plan
There are a lot of eCommerce platforms. There are a lot of plans available on eCommerce platforms. To make it easy, we're just going to talk about the one we think suits the needs of most people: Shopify.
That isn't to say there aren't other options. Since there are a lot of choices out there it's important to read multiple eCommerce platform reviews before investing in one of these plans. However, using Shopify as our example will give you an idea of how eCommerce platforms work and it truly is the best option for the most amount of people.
Using an eCommerce Platform
We mentioned hosting earlier. Shopify is going to be your hosting service. The great thing is that it is much more than just a hosting service.
Shopify lets you start, grow, and manage your business completely. Anything that you want to do with an eCommerce store is pretty much possible on eCommerce platforms in general and Shopify happens to have the most features.
Before starting, just know you can try out Shopify (and almost any other eCommerce platform) for free for two weeks. It's always a good idea to try it out first. This is how you get started.
Select "start free trial" at the upper right-hand corner of Shopify's website. Plug in your email address and password. As for store name, don't worry about this too much. This will be your URL until you purchase your domain name. It won't matter after that.
The next screen will ask you for some information. Just select the "skip" button and then fill out your address information on the next screen.
After that, feel free to play around with Shopify for the next two weeks. Once you feel ready, choose "select a plan" at the bottom of the screen.
Any eCommerce platform will cost you money. Shopify's lowest plan is $29.99 per month and provides everything a new eCommerce store owner could need.
After that, you will just need to select your domain name.
Congratulations, you have a burgeoning fashion eCommerce store!
Hiring a Web Developer
Since this is all about building your own store, focusing completely on hiring a web developer is silly. A few thoughts to keep in mind are important in relation to using an eCommerce platform.
Start on your own
If you do want to hire a web developer, it makes a lot of sense to get started on your own on an eCommerce platform.
The reason is that there are a ton of designers and web developers who are extremely skilled at using an eCommerce platform. Most people think that web developers have to use WordPress or code from scratch. This isn't the case.
Starting your own website and then deciding to hire a web developer to finish it could save you a lot of money. Another option would be to create your whole website to the best of your abilities to start trying to sell your products.
Once you start making money, use the profits to hire a skilled web developer to build the website you were dreaming of.
Cost
Costs of a web developer are well documented in terms of money. Your life will be easier in the short term If you have the resources to pay for a web developer. This will cost you at least a few thousand dollars but money isn't the only cost.
Owning an eCommerce store isn't just about getting a website built. There are tons of tasks and processes you will have to manage. If you just hire a website developer out of the blue and they choose their favorite platform that you end up hating. You just wasted a lot of money.
Starting your website and getting used to a platform before hiring a web developer is the best route to take if you want to hire a professional.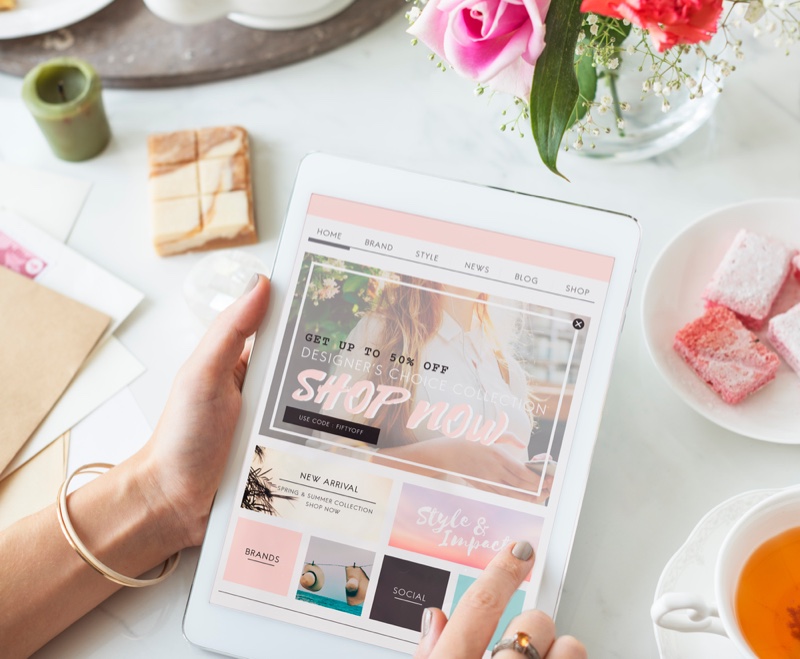 Customizing your store
The great thing about using an eCommerce platform is that their help centers, forums, and customer support teams are fantastic.
If you're willing to take the time, going through the guides on these platforms are extremely helpful. They're all included with a subscription. Messing around on your own works too. Here is a quick overview of how it works.
Themes
A theme is basically a template. The theme will decide the overall feel and look of your store as well as impact how your store is built. Shopify includes many free themes as well as premium themes for purchase that include more functionality. Brooklyn is one of our favorites and fantastic for selling fashion items and showcasing beautiful fashion photography.
When customizing your theme there will be a sidebar where you can change the colors, pictures, fonts, and whatever else is available within your theme. Some themes have more functionality than others. Your theme will play an integral role in your branding and allow you to optimize for cat lovers or health nuts.
Apps
If your theme doesn't do something you want it to do or if Shopify doesn't have a feature available that you want, the app store is your friend. This is also a good place to find options for creating products. There are even print-on-demand services that will allow you to sell clothes you design without ever having to hold inventory.
Features
Creating products on eCommerce platforms are very easy as they were designed to optimize inventory management. Beyond that, other features you wouldn't even think you need are available such as customized order confirmations and discount code capabilities.
Final Thoughts
If you want your own eCommerce store the worst thing you can do is hesitate. There is no reason not to take advantage of an eCommerce platforms free trial to test the waters. Go out there and explore!