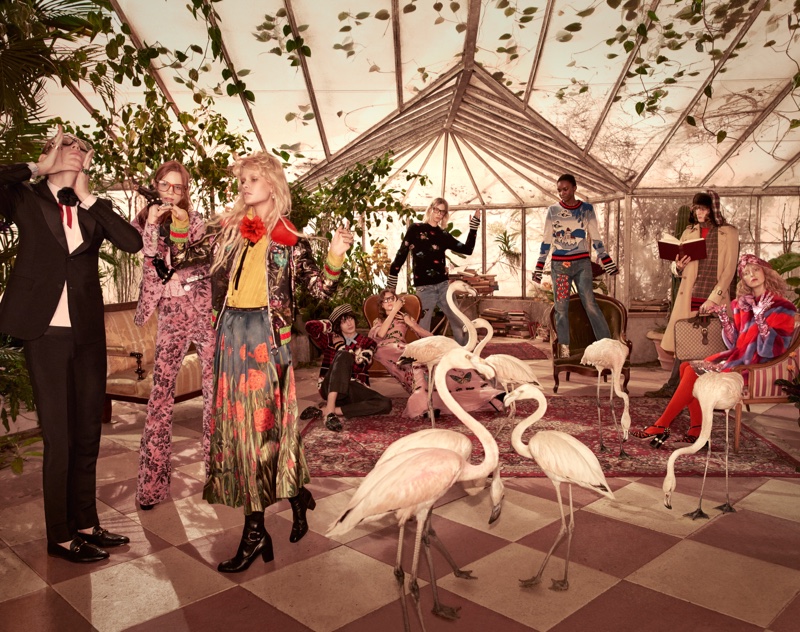 A month after the unveiling of its fall runway collection, Gucci has released its pre-fall 2016 campaign against the colorful setting of a glass-domed aviary. Photographed by Glen Luchford, models Lucas Dambrod, Polina Oganicheva, Eva Minaeva, Fionnan Perkins, Lia Pavlova, Anton Toftgard, Elle Van Ravels, Nicole Atieno and Laura Melerh wear whimsical designs including printed pantsuits, pleated skirts and knit sweaters. Adding to the eclectic gathering, a backdrop of colorful blooms and large birds adds to the diverse vibe.
Gucci Pre-Fall 2016 Campaign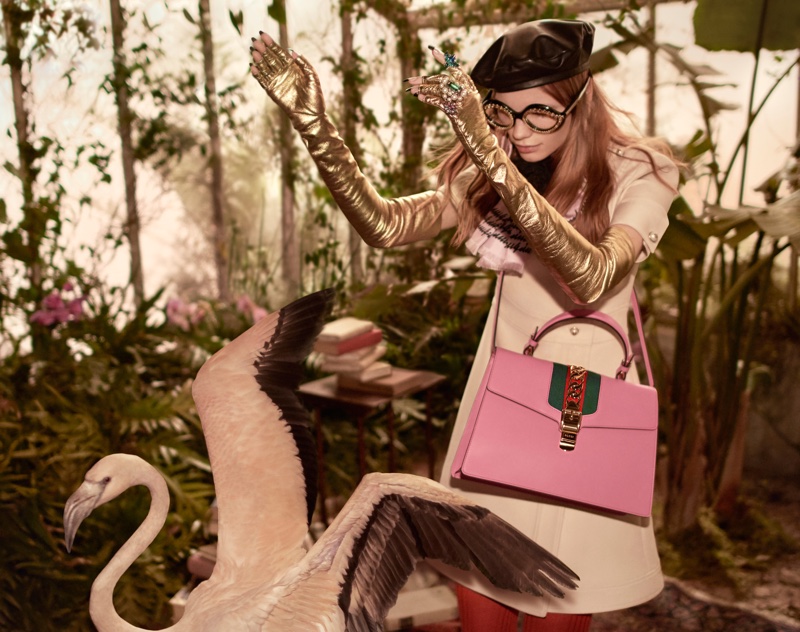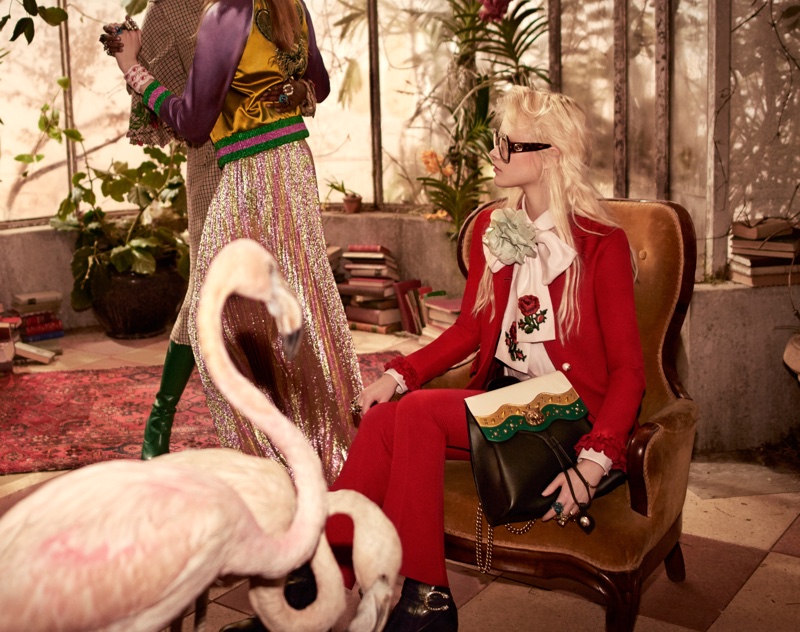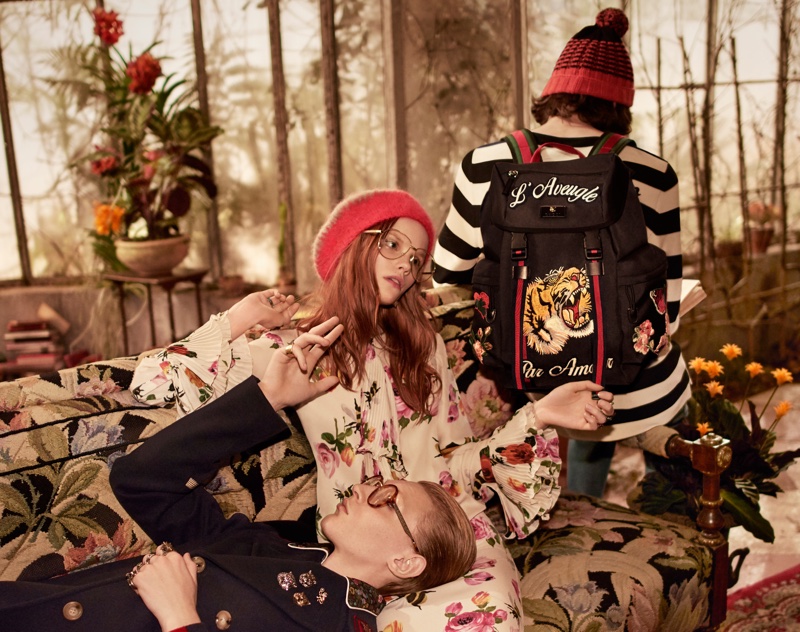 Gucci Pre-Fall 2016 Collection
Gucci's pre-fall 2016 collection focuses on eclectic references with everything from luxe furs to pleated gowns to printed pant suits and knitted sweaters. Paired with embellished bags and fingerless gloves, the Gucci woman embraces her youthful side to the fullest.
Shop Gucci's New Arrivals: