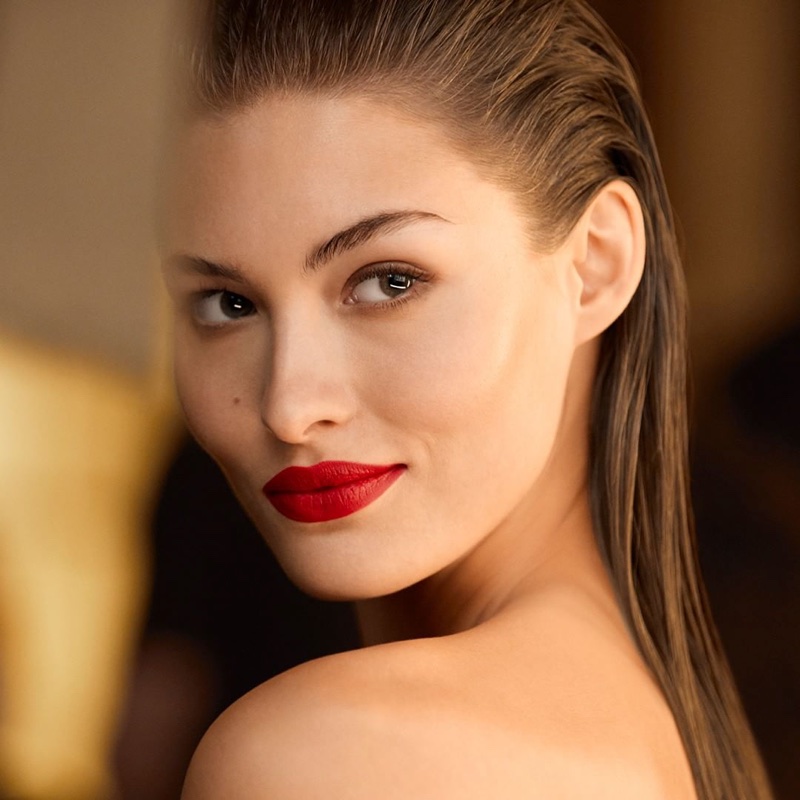 After announcing Karlie Kloss as a spokesmodel last month, Estee Lauder taps another new model ambassador–Grace Elizabeth. The American beauty is the cosmetics brand's latest face. The brunette model wears her hair in slicked back waves with a bold red lip color for the promotional shot.
Related: Grace Elizabeth Wears Effortlessly Luxe Looks for Vogue Russia
Talking about being the new Estee face, Grace says, "I am blessed to be a part of such an established brand. The fact that Estée Lauder has been thriving since 1946 speaks for itself. The Estée woman is everything I aspire to be: confident, beautiful, strong, courageous, and an entrepreneur."
Grace Elizabeth for Estee Lauder
Model Grace Elizabeth becomes Estee Lauder's new face.