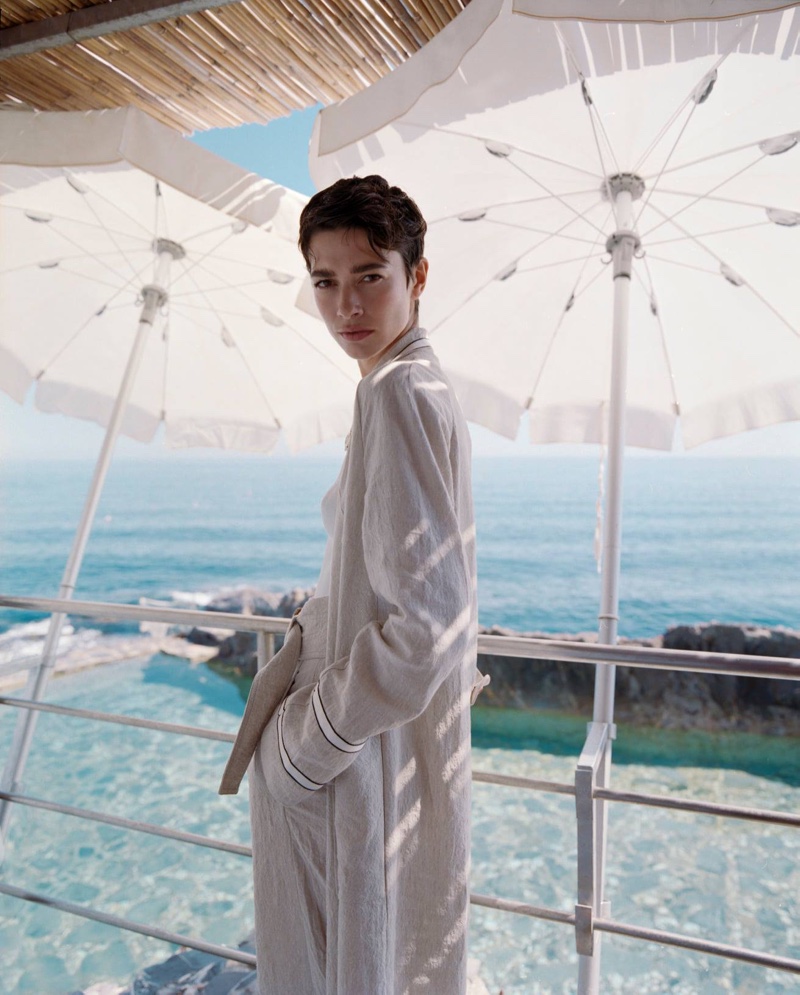 Giorgio Armani travels seaside for its summer 2021 campaign featuring warm-weather styles. Photographed by Gioconda & August, models Louise de Chevigny and David Trulik soak up the sun. Armani's summer capsule is available in the brand's stores in Montecarlo, Cannes, St Tropez, Miami, Honolulu, and the newly opened Porto Cervo boutique.
"The arrival of Summer brings with it the desire to flaunt a laid-back look in flowing fabrics and delicate colors. These extremely feminine outfits are defined by an easy-going aesthetic reflecting the season's vibrant spirit," Armani shares about the collection.
Related: Marlijn, Beatrice, Lisa Get Glam for Giorgio Armani Holiday 2020 Campaign
From lightweight linen to one-piece swimsuits, apparel takes inspiration from the sailor uniform. Accessories include oversized canvas bags and sleek sunglasses.
Giorgio Armani Summer 2021 Campaign