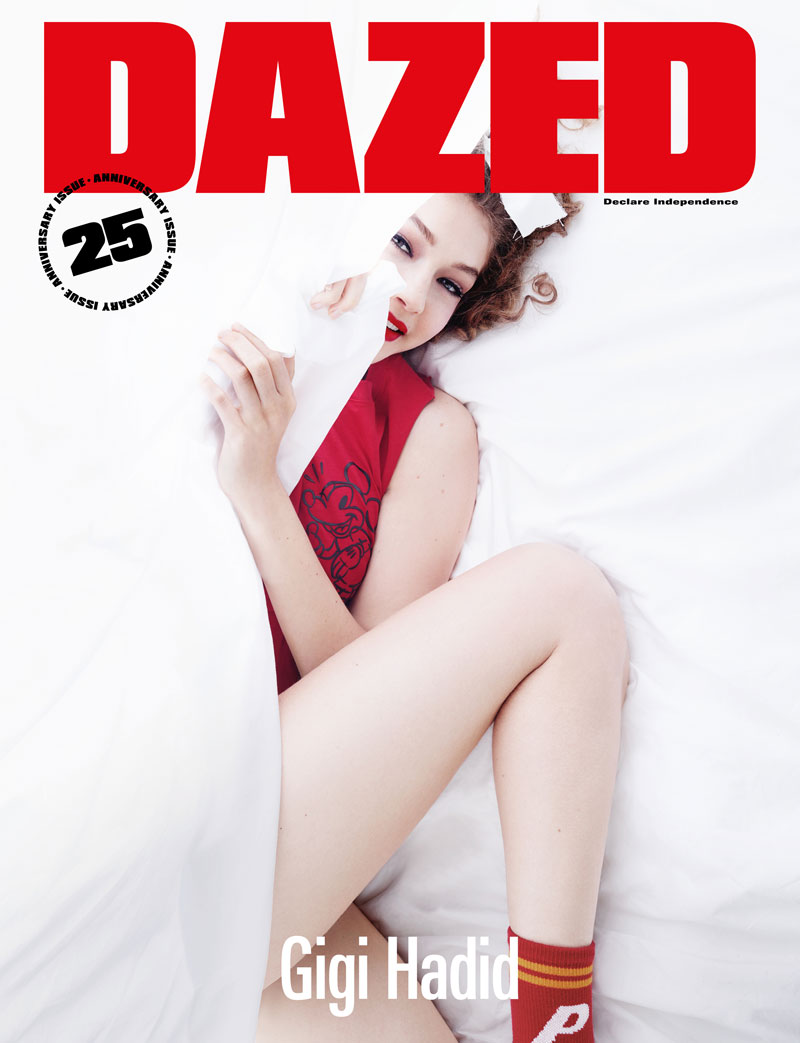 Gigi Hadid peeks from under the covers on the 25th anniversary cover of Dazed Magazine. Photographed by magazine co-founder Rankin, Gigi wears a Coach x Mickey Mouse t-shirt with red socks. In a teaser shot from the accompanying 18-page spread, Gigi poses wide-eyed in a black lace top with bright red lipstick. LOVE editor-in-chief Katie Grand, who worked as the magazine's first fashion director, returned for the special occasion to style the shoot.
Gigi Hadid: Dazed Magazine 25th Anniversary Issue by Rankin
Rankin also directed a short film for the major celebration. In the minute-long clip, the 21-year-old channels her inner bad girl as she sneaks into an empty office. Dressed in designer looks including Marc Jacobs, Gigi trashes computers, spray paints walls and even takes photocopies of her face.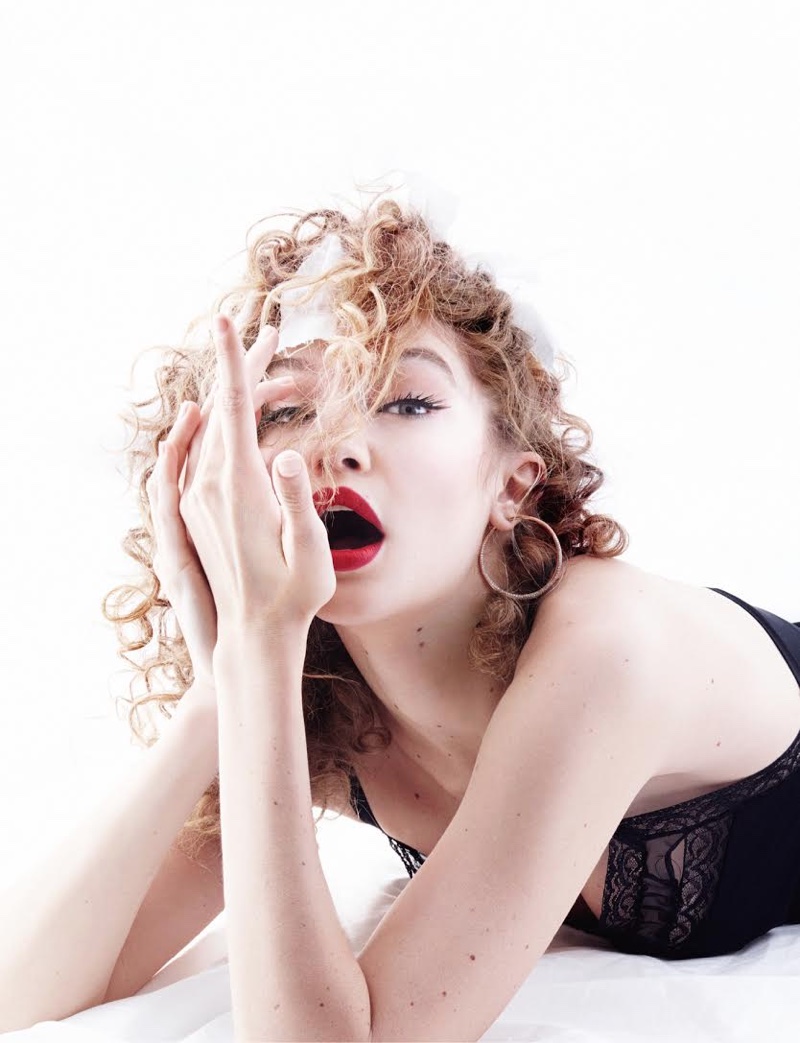 "Gigi has that effortless quality about her," Rankin says about the famous face. "I've worked with some of the best models, and she's up there with those types of supermodels. She's also got an absolutely natural ability to act, which is pretty unique in a model. I'm really excited to see where she goes from here because she's got all the raw potential."