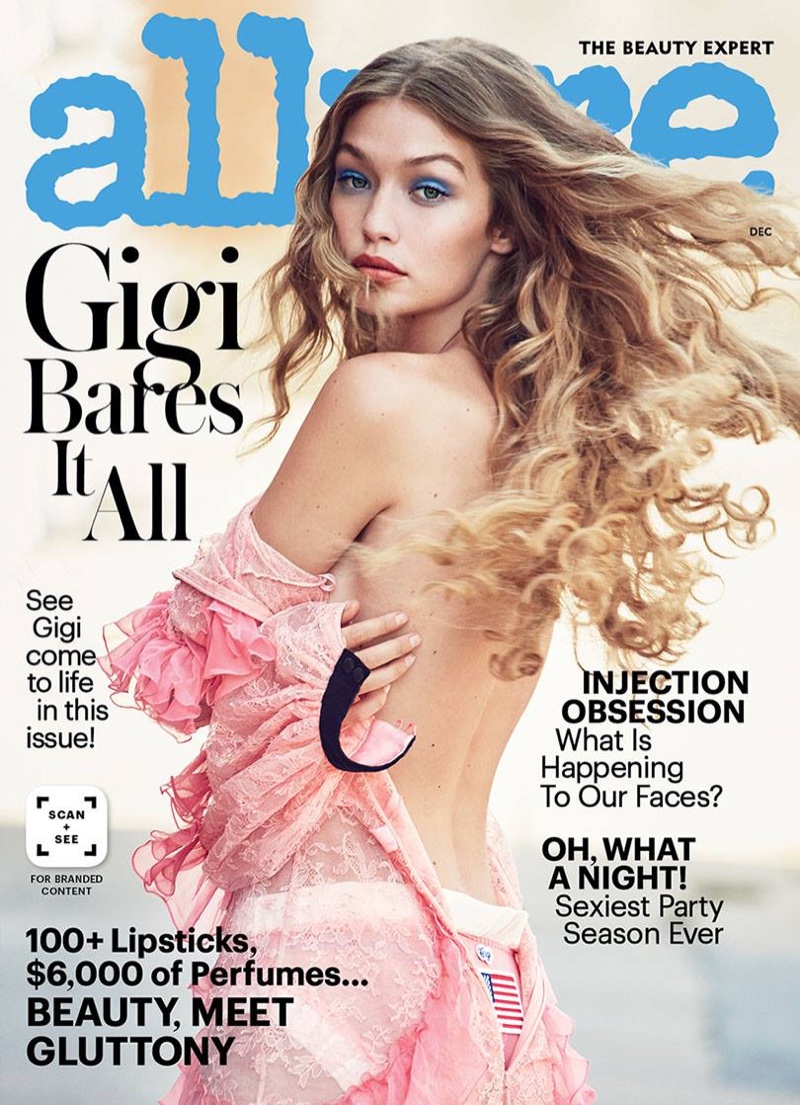 Leading model Gigi Hadid closes out the year with another cover, appearing on the December 2016 issue of Allure Magazine. Photographer Patrick Demarchelier captures the blonde beauty in a lace Gucci dress with customized underwear. Inside the magazine, Gigi poses alongside a black Lusitano horse, Zulu. In one shot she goes nearly naked on horseback. In another image, Gigi wears a printed silk dress. Stylist Beth Fenton chooses romantic dresses from the likes of Valentino, Southpaw Vintage and more. For beauty, Gigi wears her hair in golden ringlets with a touch of lip color.
Related: Gigi Hadid is Ready to Party in Tommy Hilfiger's Holiday Campaign
Gigi Hadid – Allure Magazine – December 2016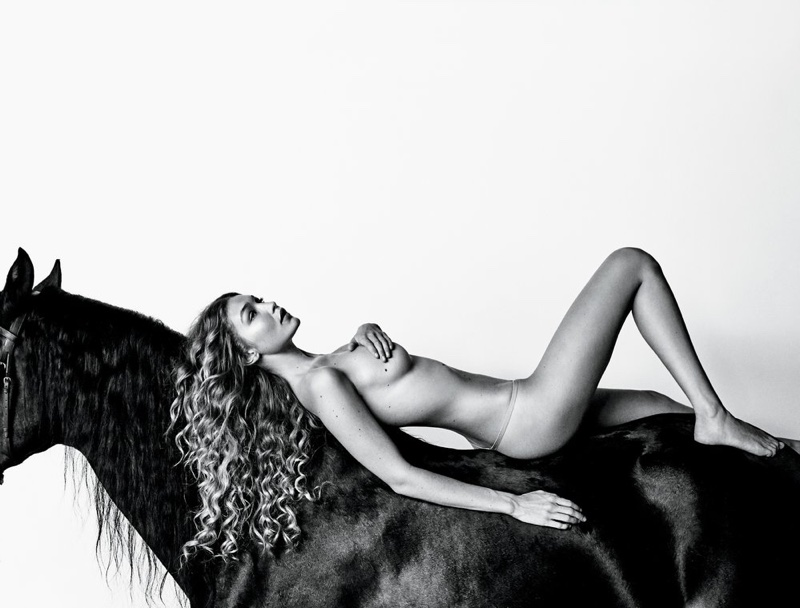 Gigi Hadid on The Truth Behind Modeling
"I don't know why, but I just knew," Gigi says about her drive to model since a young age. "I knew I wanted to make pictures better…I was obsessed with photographers and where models were supposed to fit in. Obviously, I'm not taking iconic pictures as a six-year-old, but I studied models as part of an image, not just as a model, if that makes sense." She continues, "I guess I saw what a lot of people don't see in models, which is that it's hard work, and you're not just another object in the photo."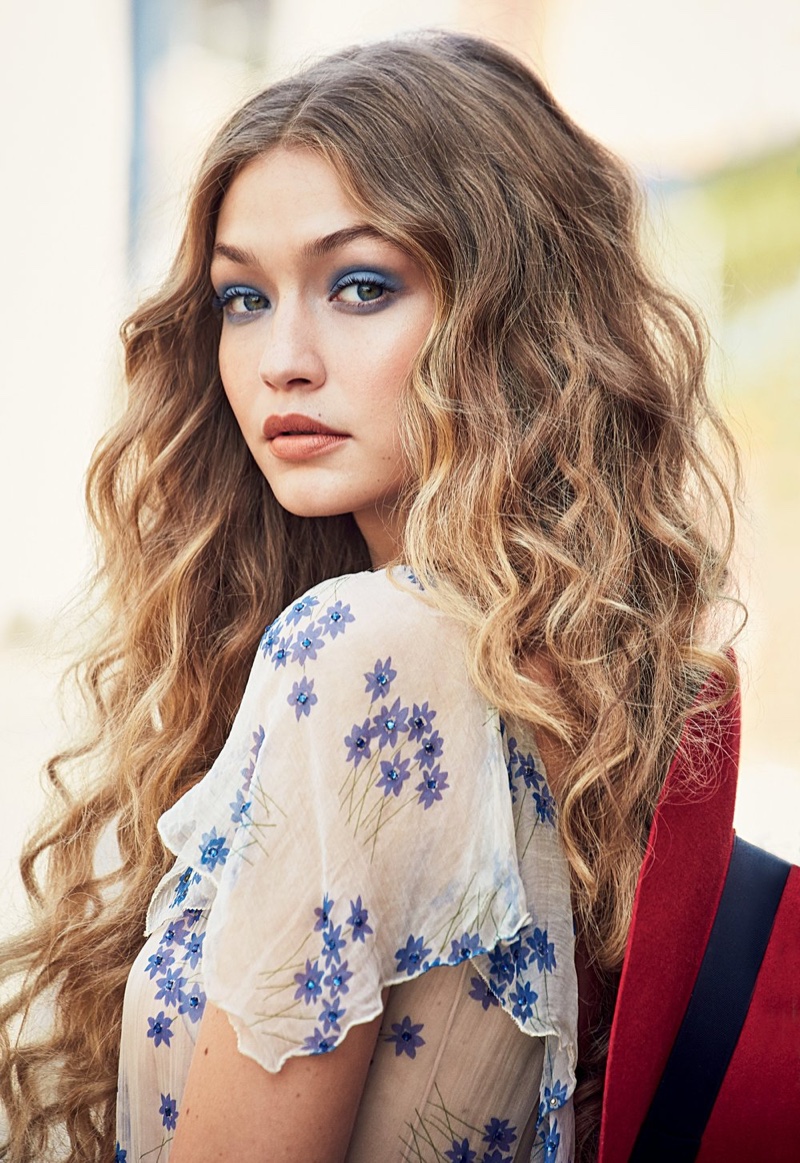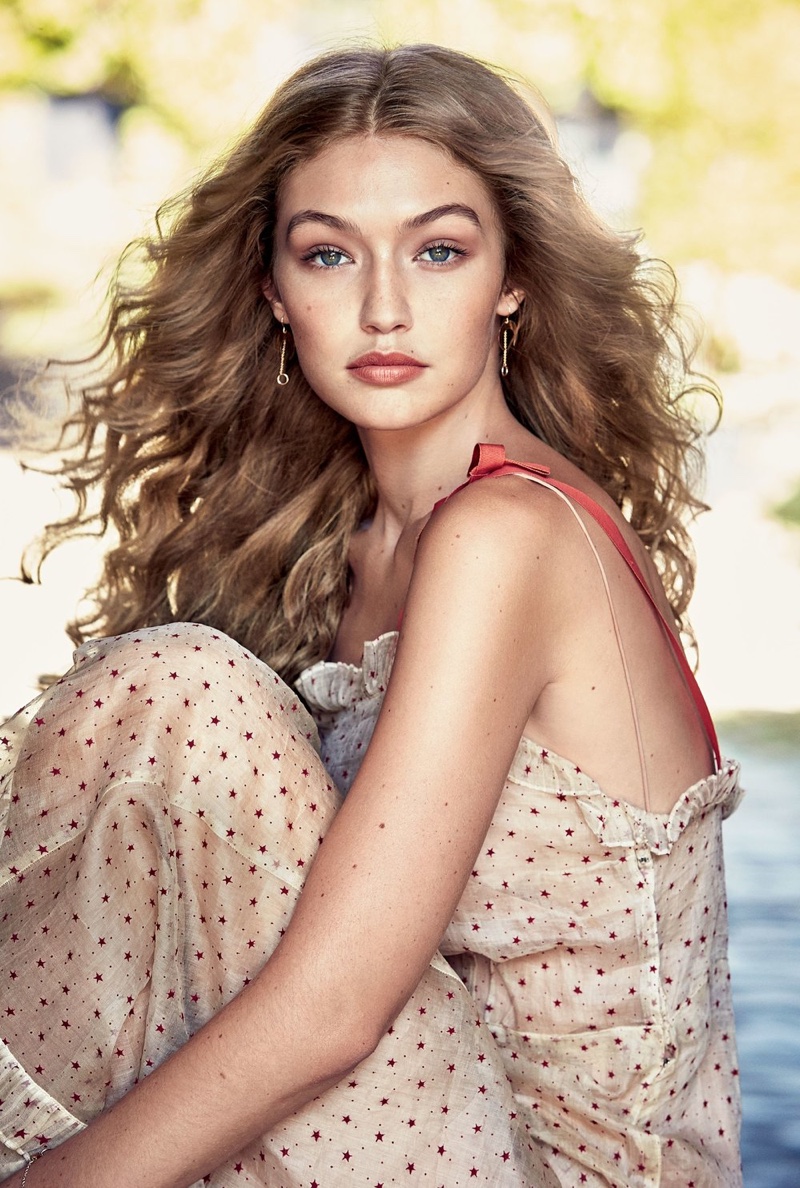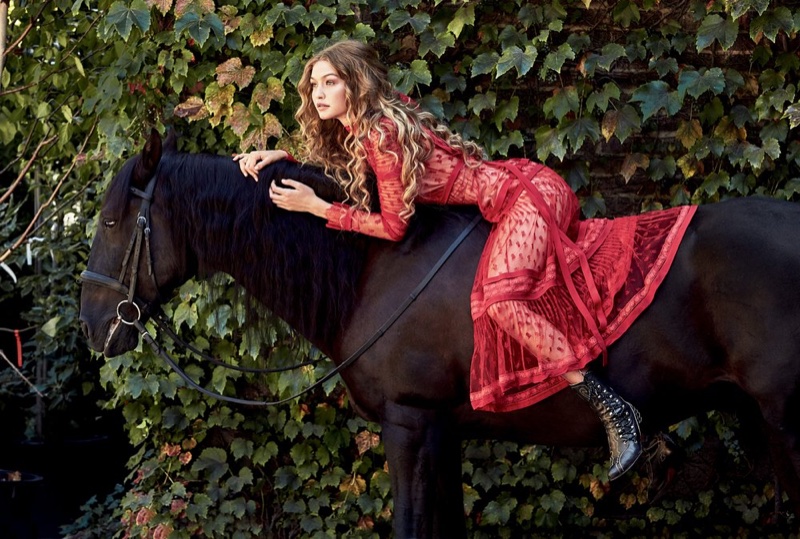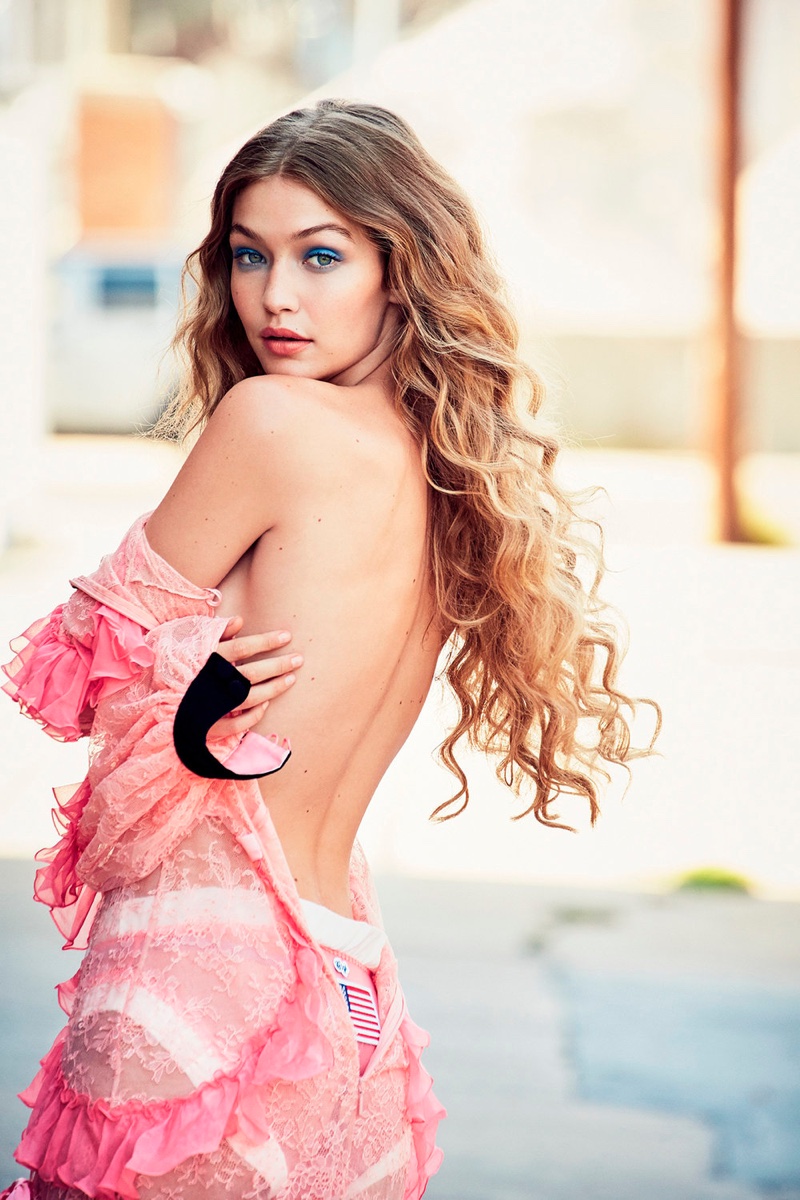 Enjoyed this update?