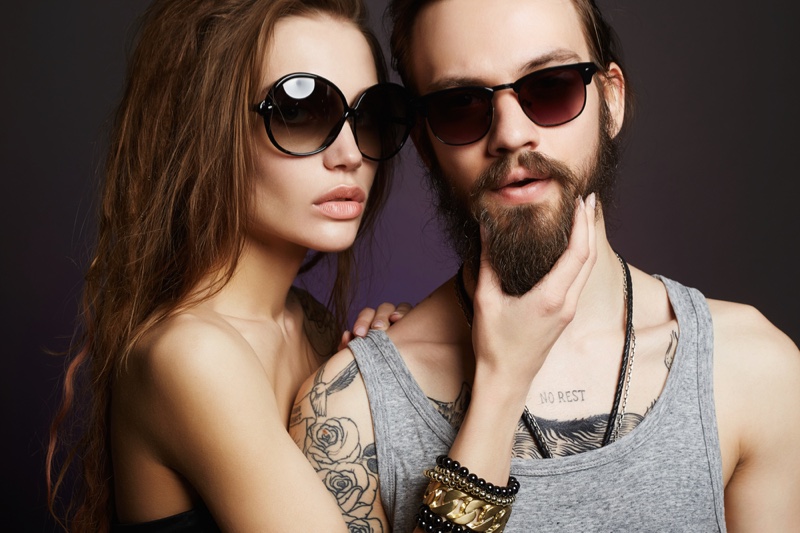 Jewelry is always undergoing change, like every other form of fashion and expression. Men's jewelry, however, is undergoing a massive reformation in recent times and giving us more diverse options than ever before. Let's take a look at what designs we commonly see in current trends for gift ideas for your boyfriend, husband, or other loved one.
Rope Chain Necklace
Robust and strong, a rope chain necklace is composed of multiple links being woven into a single segment. The result is a richly textured necklace that does not rely on jewels or pendants to draw attention. As each segment will contain multiple links, a quality-made chain is very resilient and not prone to breakage. This is, however, something to consider if they are ever in a situation where they may become caught on something.
Rope chains are commonly part of casual everyday wear – whether they're out for a night of fun, or just kicking back with friends. However, some varieties are constructed to maintain a sense of elegance, which can be worked into more formal attire if done with tasteful minimalism.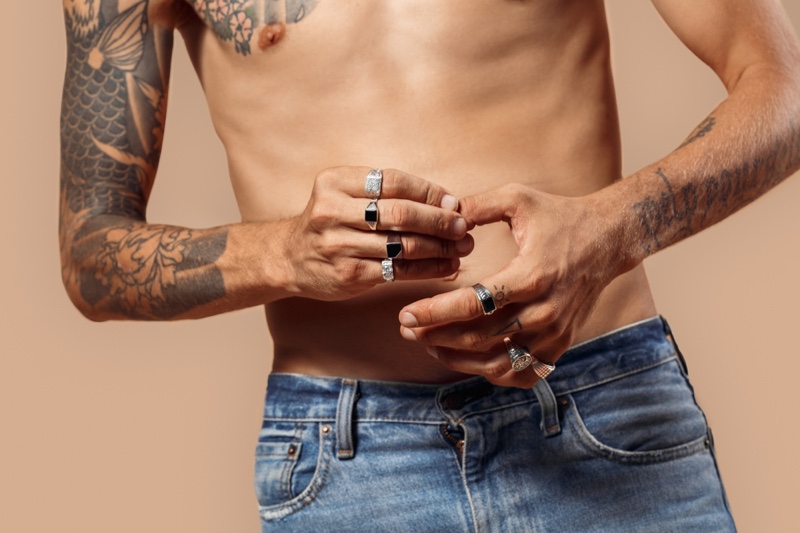 Signet Rings
Rings come in numerous forms, from standard bands to bold signets. A Signet ring can serve a variety of purposes as it introduces strength and presence from one's look. Historically, a signet was used to notate someone of great importance and could be used to leave a personal imprint on a wax seal.
Since we're not using calligraphy and wax-sealed scrolls to send our messages in the 21st century, the use of signet rings has shifted to stand in fashion and send a message all on their own. Rock a signet ring with one's formalwear to drive home that they're here for business and bring that iconic force of presence.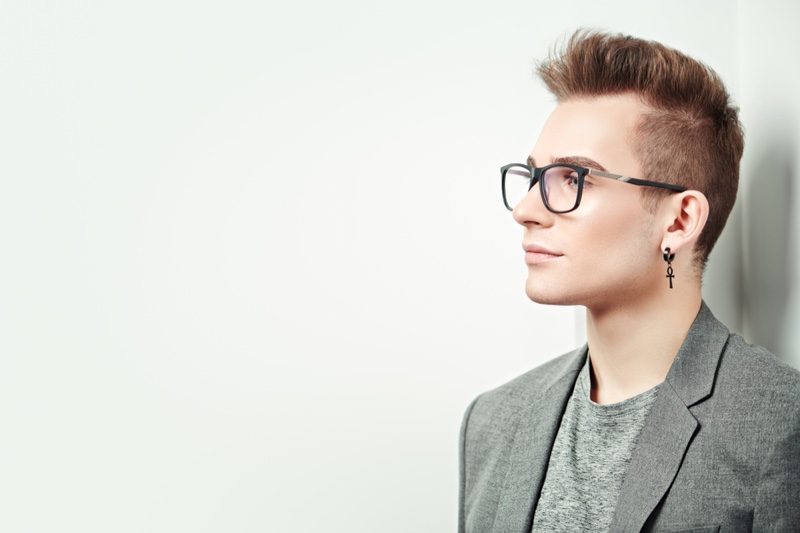 Drop Earrings
Drop earrings used to fall under the domain of women's fashion in more recent history, however as norms are being questioned for their lack of logic, they are showing up more and more in men's wear. Consisting of a standard piercing that transitions to a hanging charm that hangs just at or below the earlobe, drop earrings showcase elegance, charm, and a little bit of mystery.
The section that hangs below can consist of symbols, jewels, or more elaborate metal designs. What is considered to be one of the most exciting things about drop earrings is the broad variety of accents and ways they can be introduced into different styles.
Cuff Bracelet
Predating the historical signet rings by only a few thousand years, the cuff bracelet is a timeless and elegant addition to any man's wardrobe. Structured and clean, the modern men's cuff is narrow and not dissimilar from a bangle aside from the opening gap so that larger hands can more easily take them off and on. Generally worn plain, or with engraved or enameled surfaces, they allow the wearer to be adorned in a tasteful and simple way.
Workable into every level of fashion and comfort, cuff bracelets can even be worn within professional settings in lieu of a watch or other jewelry.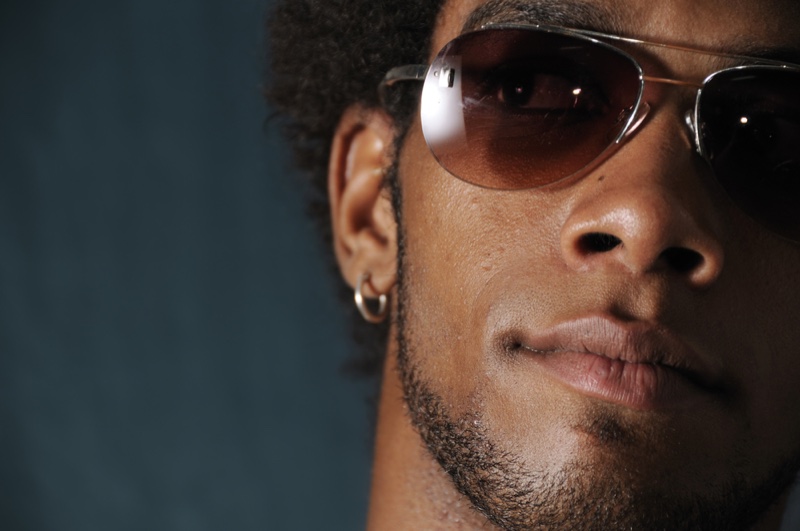 Simple Small Hoops
One of the mainstays for men's facial jewelry has been the simple hoop. Kept small and worn in many different places such as the nose, eyebrow, lip, and ear. Remarkable in its adaptability, they can add essences of the exotic, edginess, or mystery depending on how they are worn and integrate with the wearer's individual style.
While such piercings and jewelry are considered fashionable by most modern people, some professional environments do not allow or discourage visible facial piercings. Consideration may be recommended in situations where there may be mixed or more traditionally minded company. However, one should always embrace the parts of their fashion which have become intrinsic to their personality.
Mens jewelry comes in many forms, as diverse in design and as individualistic as those who wear it. As technology grows and quality jewelry becomes more accessible, you can find fashionable jewelry to fit any budget and aesthetic. Find your loved one's look which lets  them feel bold and rise above the crowd – because their appearance can say a lot about them. We hope these gift ideas help you find the correct style for your boyfriend, husband, or friend.