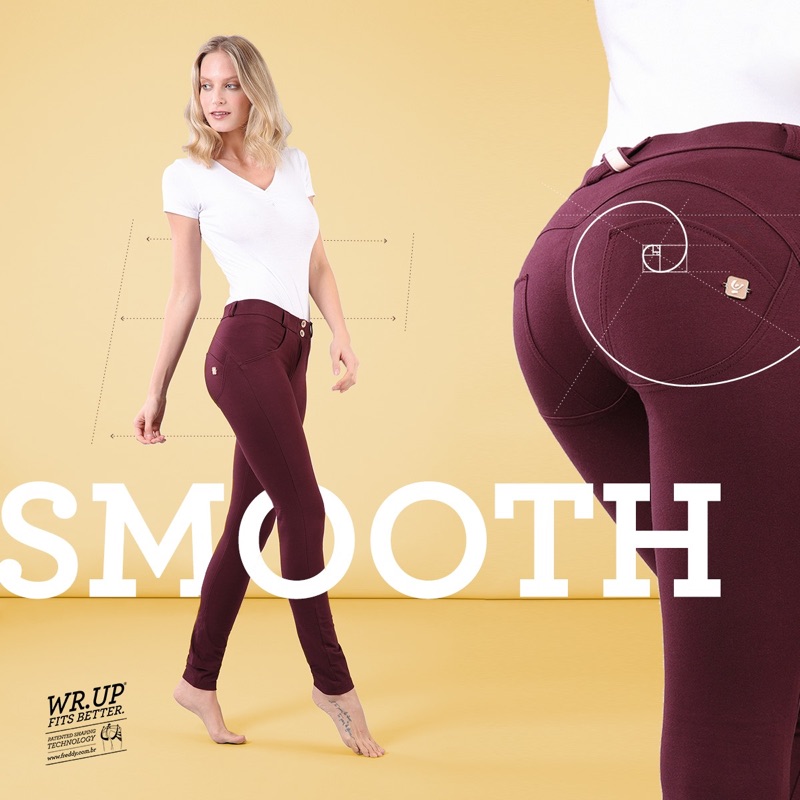 In today's fashion industry, you don't need to be thin to feel sexy or look beautiful. The primary purpose is for you to feel good with your own body curves and cherish it just the way it is. That is the reason why a lot of attire styles are now more focused on enhancing the shape of your figure and body curves to make you look sharp but not too much artificial.
A perfect case in point is Wr.Up®  Freddy high waist push up: today, they have really set the bar.
What is Freddy Wr.Up® high waist?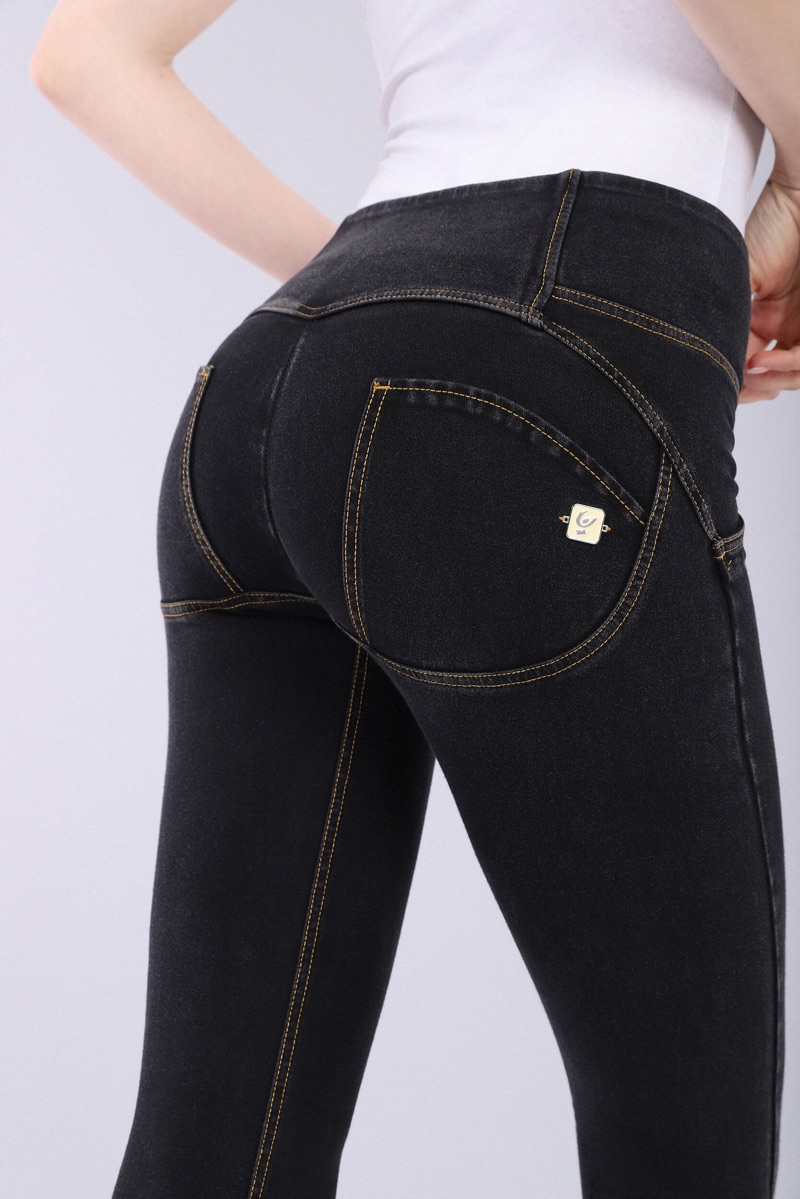 Breathtaking curves and perfect fitting: this is the promise of  Freddy Wr.Up® high waist, the new jersey trousers designed and patented by Freddy that enhance the shape of all women.
But how? It is known that jeans are a very personal item: it's not guaranteed that because a model is in fashion and seems easy to wear, then it's good for us, on the contrary. But this is not the case of modeling jeans: Wr.Up® Freddy high waist is now a must, Freddy has continued the denim revolution, creating a jersey trouser that looks like a pair of jeans, but with the comfort of a pair of leggings: the Wr.Up® Freddy high waist follow the lines of the body but emphasize them while making your legs look miles longer.
And what woman wouldn't want to see her own body curves exalted by simply wearing pants?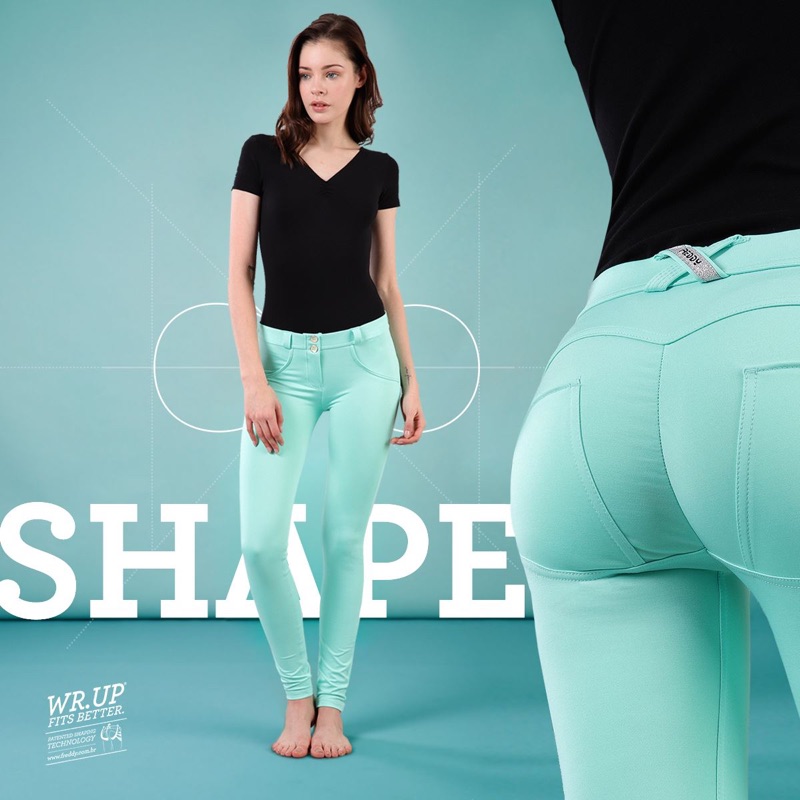 In a natural way through an enveloping action, guaranteeing a push-up effect on the B side, the Wr.Up® jeans, fits will capture all lovers of fashion and functionality, while the various fits, colors, and fabrics will meet different styles and personalities. Made of stretch cotton, it is perfect to wear every day but also for the gym: you can find Wr.Up®  high wait in the sport version, and is available in several trendy colors.
But how does this actually happen?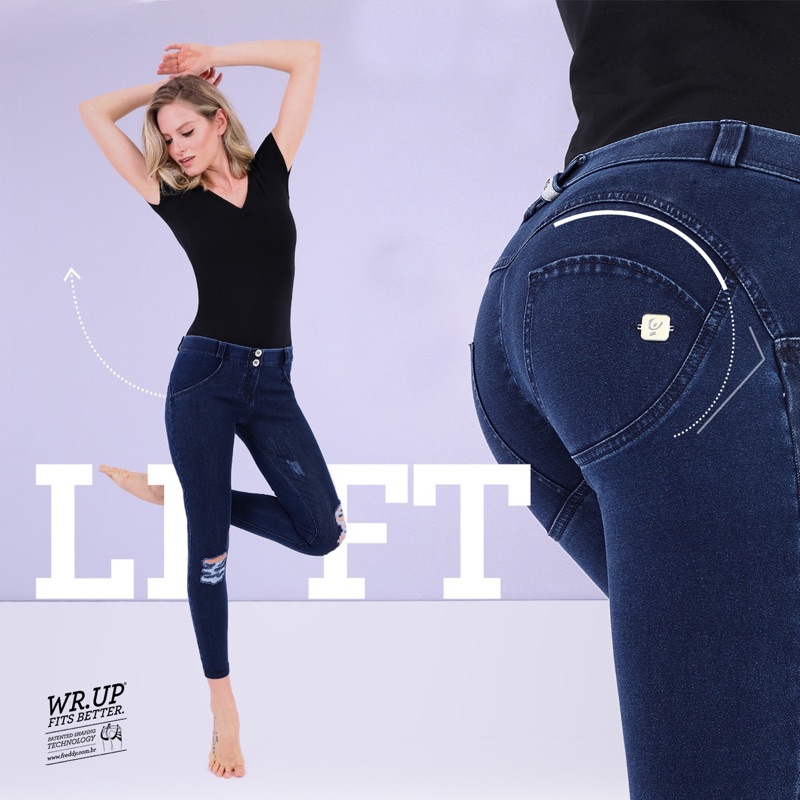 We can say that the final results are ensured by the combination of three different effects, such as:
The Smoothing Effect
The smoothing effect of Wr.Up® Freddy high waist perfectly outlines your waist, thighs, and hips thanks to the high value of the material, on which reinforcements have been positioned in strategic positions. It is the grace and the harmony of your body that you deserve.
The Lifting Effect
Wr.Up® is the exclusive 100% bi-elastic denim jersey that defines your shape, enhances your B-side, and wraps you like a second skin. Finally, perfection takes form.
The Shaping Effect
Wr.Up® shapes and defines your hips, keeping your pants high and in place with a particular silicone band. Now your body is just the way you wanted it!
Beware of fake Freddy products: always look for the glazed logo placed on the back of the pants, where the sewing is. Another way to recognize the product is to look for the silicon strip set in the inner side of the pants around your waist, and the band placed in the belt loop with "Freddy" on it.
Our concern is that you to end up with a low-quality pant that claims to be Freddy's, but in reality, it is not. So, to avoid any problem, we suggest you always purchase the products through the official website https://www.freddy.com/us_en/
Now, we know that now the only thing you want is to go and try on one of these Wr.Up® Freddy high waist pants and nothing is more simple than visiting a store and discover all the models and easy return policy, have fun!