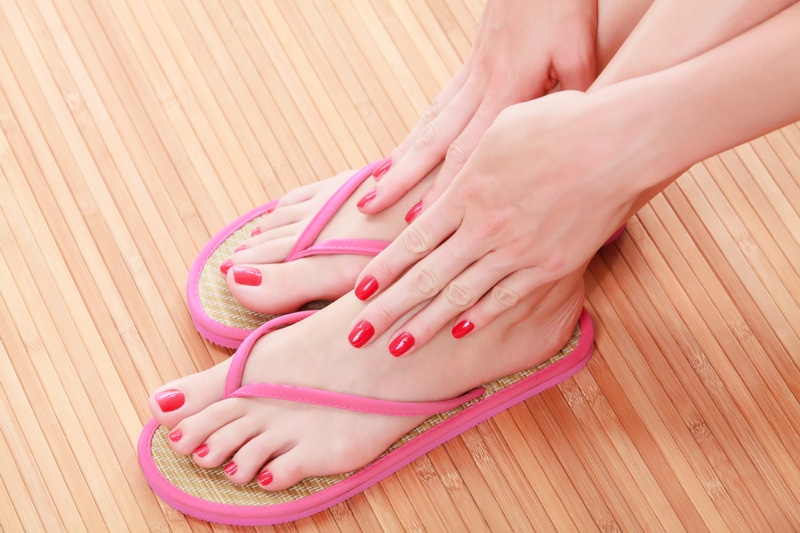 People are so uptight nowadays, there is no shortage of fashion do's and don'ts, and people are quick to judge if your sense of style does not conform to the hottest trend. As with life, there is a time and place for everything, a time to perform and look a certain way and a time to kick-back and relax. It is a reality that life is full of challenges and responsibilities that we always have to be on our toes and bring our best foot forward. However, one cannot expect to do this without end, unless of course if you are that type of person who thrives on highly stressful environments. We all need to rest, relax and enjoy life, our lives are meant to be celebrated, not just an endless toil to pay the bills. Admittedly however, taking a vacation is expensive, you have to consider airfare, travel and hotel expenses, as well as food and other recreational activities.
Fashion rules are like unwritten standards of what to wear and how to present ourselves, and this is especially relevant to that of shoes and footwear. A well-put look will only be as good as the choice of footwear that could either make or break the outfit and one could either be the most fashionable or the most unfashionable. For example, career women are expected to come to the office donning corporate attires with the right footwear such as heels and pumps and has to walk and run around in it. Thus, after a tiring day at the office, it is almost a relief to finally get out of those shoes and to be able to stretch and wiggle your toes. In fact, this is probably the best feeling you could have that would signal that you are home and you can relax.
In most Asian countries, people walk barefoot inside their homes, in fact shoes are removed outside of the doors before they can enter their houses or apartments. It is as if, shoes are for your public persona while being barefoot is when you're alone and does not have to care about other people's opinion of you. There is that feeling of connectedness with your surroundings or with the ground when you are barefooted, which is why in some countries shoes are only worn during formal occasions. Thus, when they go outside, the choice of footwear are sandals or rubber slippers. The western culture was only introduced to the rubber slippers by those who went to Central America as those where the staple footwear along the beaches.
Rubber slippers had been renamed flip flops due to the flip and flopping sound one makes as you walk wearing the rubber slippers. As soon as it became popular, people where now eager to have as many pairs as they desired since it was cheap and fashionable. Even Hollywood actors where photographed wearing them from the beach to shopping at exclusive stores.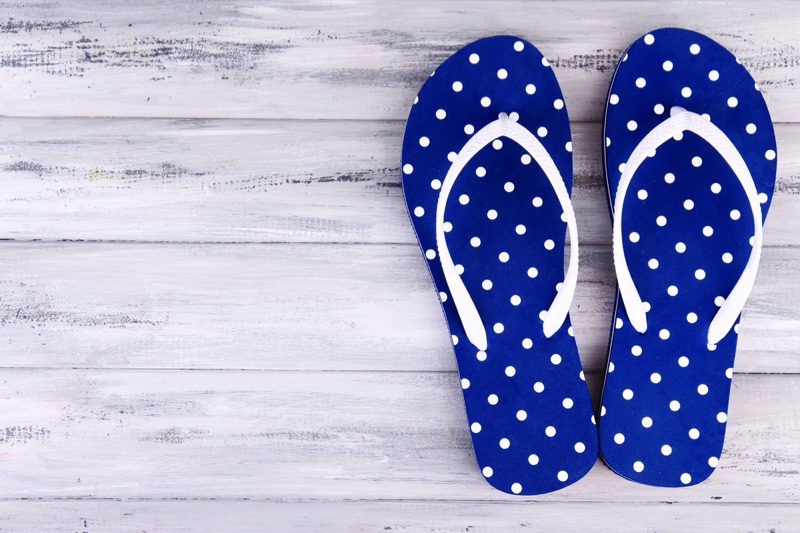 Flip flops are no longer just the basic and boring rubber slippers, if you ask anyone who owns a pair, would say that it is comfortable, easy to wear and instantly gave them that summer vacation feel. Custom flipflops on the other hand is an American invention. That plain, dark colored rubber slipper is a thing of the past. Flip flops are now embellished with all the decoration you could possible want from crystals, stones, studs, metals, pearls, flowers and others and they now also make flip flops in bright neon or metallic colors that will appeal to the more fashion forward individual. Also, companies who manufacture flip flops no longer settle for the basic shape, flipflops come in different styles and thickness and also in different materials, such that you would probably not be able to buy that old plain rubber slippers except in third world countries.
Custom flip flops are also good investments for the fashion savvy, those who would want to be fashionable but not having to spend so much money to achieve it. These flip flops are pretty, and can be eye catching without having to be so expensive like designer shoes that would cost a whole month's pay. Moreover, you can actually specify what design you want to have in your flipflop since some companies actually cater to the desires of the customer, especially if it is to customize it according to a theme or motif for a special event such as birthday parties or even weddings. But if you do not have the time to make your own design, there are still a lot of designs to choose from the roster of available products that are currently being sold in the market.
Custom flip flops can also complement any outfit that the fashion conscious already have, as it brings with it a laid back and relaxed style. It can easily transform the overall look of the individual from the formal to casual, and from the traditional to the easy going. Although one can probably not pull it off if it is a formal event, but for a nonconformist, breaking fashion rules is actually not an important consideration. Custom flip flops are durable since it is made from rubber and except for the embellishments, it can easily be stored and preserved for more days to come. Thus, if one wants the biggest bang for your money, custom flip flops are the way to go, and for those who tend to collect different pairs, this won't even break the bank if you buy twenty pairs.
It is safe to say that everyone wants to be fashionable, but not everyone wants to spend so much on it, and for the fashion savvy, custom flip flops can work as well as other more expensive footwear. But aside from being cheap and fashionable, flip flops can easily change the look of the outfit to be more easy-going and relaxed, one that at times may defy traditional rules on fashion and footwear. At a time when individuality is celebrated, custom flip flops offer that edge and sophistication that the fashion savvy desires for.