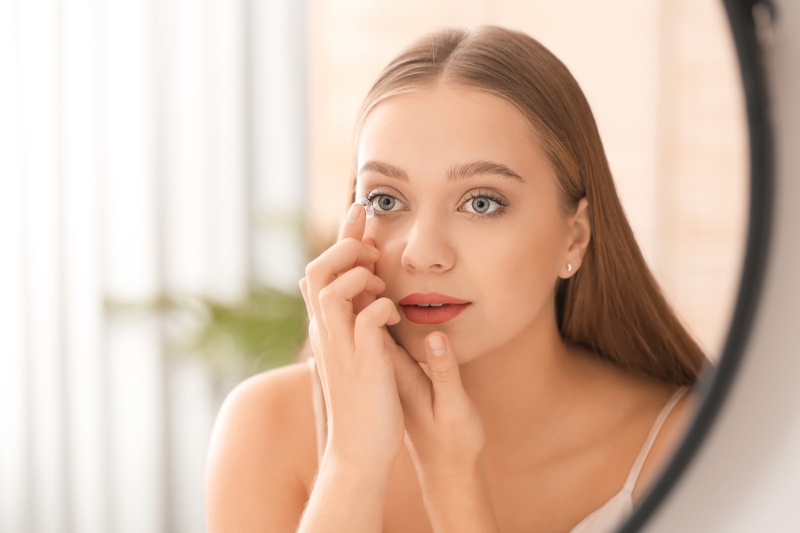 As well as increasing their wearer's field of vision, contact lenses can boost your confidence, giving you a natural look and allowing you to show off makeup and eyelashes. They combine well with non-prescription glasses and enable you to be more active. They don't slip off your nose or bounce up and down, making it easier to participate in your favorite sports.
So it's easy to understand why you might wish to put your spectacles in their case for good and switch to contacts. This article looks at how to make the transition, providing tips on how to do this comfortably.
Shifting towards wearing contacts
When considering a change to wearing contact lenses instead of glasses, always consult an optician, who can advise you on whether prescription glasses or contacts would be more suitable.
Eye conditions such as near-sightedness, far-sightedness, and blurred vision can determine what type of lenses you choose. Comfort is also a major factor. If you decide to revert to prescription glasses, you may experience dizziness or headaches for a time as your eyes adjust to the change in vision aids.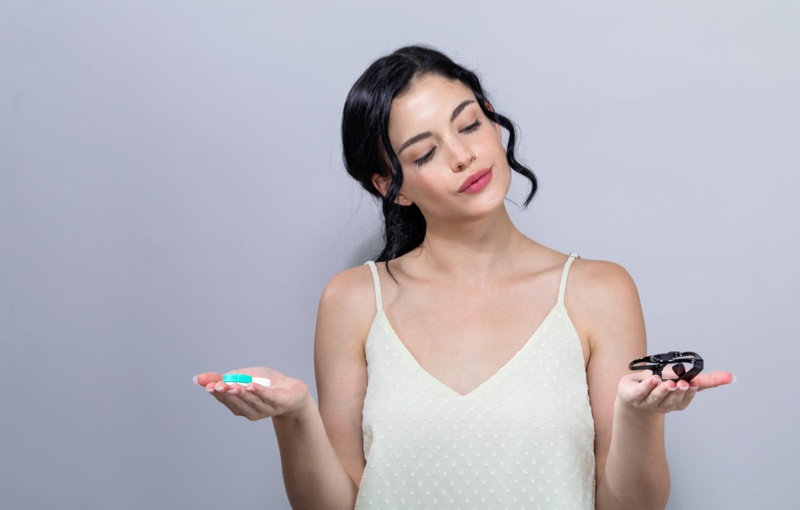 Wash your hands
When putting on contact lenses, you should always wash your hands first. This minimizes the chances of infections or debris getting into your eyes by preventing germs from your hands from transferring to your contact lenses or eye tissues.
Ease into your contact lenses little by little
You might be in a rush to head out to the next big fashion shoot or catch a gig with friends, but you've got to give yourself time to get used to wearing them. Start the day off by wearing them for four hours. Take them out at lunchtime and put your glasses back on. Each day, wear them for an hour longer until you can keep them in for a day or more. If you're working in front of a computer most of the day, some rewetting drops may be necessary because your eyes can dry out.
Exercise patience
Your contact lenses aren't going to offer you perfect vision the very moment you place them in your eyes. They need time to settle, so if you're going to work or to perform an activity, put them in advance of the activity before you start working on it. Bifocal lenses, multifocal ones, and toric lenses will especially need a little time to settle.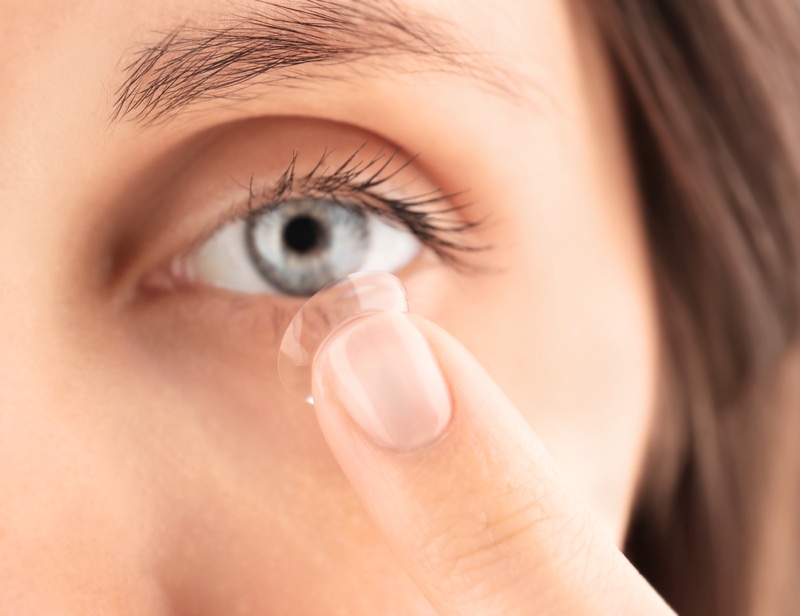 Know which lens is which
It's a good idea to switch between contacts and glasses during the day or every other day, but you should be extremely careful not to put your lenses in the wrong side of their case. Even if it's only slight, there will be a difference in the vision prescriptions of your left and right eyes. Putting the wrong lenses in the incorrect eyes could cause eye strain, headaches, or blurred vision.
You should also get into the habit of inserting the same lens first. It doesn't matter if you start with your left or your right side but always begin with the same side.
Put on some shades
Contact lenses may build your confidence and give you more freedom when it comes to performing activities, but they don't protect your eyes from the sun. This makes it a good idea to keep a pair of shades handy for when you go outside. Even on overcast days, you should wear them. In any case, shades are a fashion item, so you don't have to worry about whether you look cool or not.
Shifting from glasses to contact lenses can improve your look and your lifestyle, but it's always best to check with your optician before to work out which lenses are right for you. Observing the simple steps above will help you to make a comfortable transformation, but if you're having any problems, don't hesitate to consult your optician again.