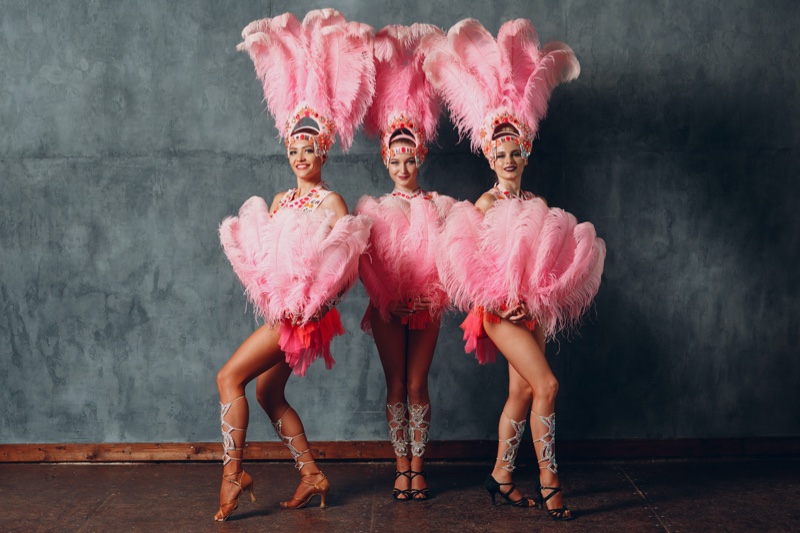 When you say Las Vegas, a lot of imagery comes to mind. Neon signs, casinos, fancy hotels, and most prominently, showgirls. One of the first things that you must know is that showgirls aren't relics of the past, despite how much it may seem so. It was once a tradition to enjoy showgirl festivals and similar entertainment in Las Vegas to achieve an unforgettable sin city experience. While the city is well-known for being a gambling den where some of the world's professional bettors and casino experts come to play, it's also home to exciting performances full of dancing and music.
Las Vegas is the comfort zone for all those seeking leisure, comfort and entertainment. If you're familiar with the retro fashion in every Las Vegas live casino, you know how important showgirls are. They aren't the same as burlesque or exotic dancers. They're entertainment models for those who have an appreciation for beauty and glamour. So, here are the top five iconic Las Vegas showgirl looks that took everyone by surprise.
Hedy Lamarr Iconic Showgirl Outfit
When talking about iconic showgirl outfits in Las Vegas dating several decades back, we must mention dear Hedy Lamarr at the top of the list. Being one of the most prestigious and popular stars of the Ziegfeld Girl, Hedy Lamarr played an enchanting role in the film. Wearing a showgirl costume that was totally out of this world is something to be proud of. The Hollywood queens and actresses of that time were highly impressed by the out-of-the-world showgirl outfit worn by Hedy Lamarr.
The burlesque outfit quickly became one of the favorites of on-screen and on-stage ladies, including Halle Berry during her pageant years and Eliza DeLite.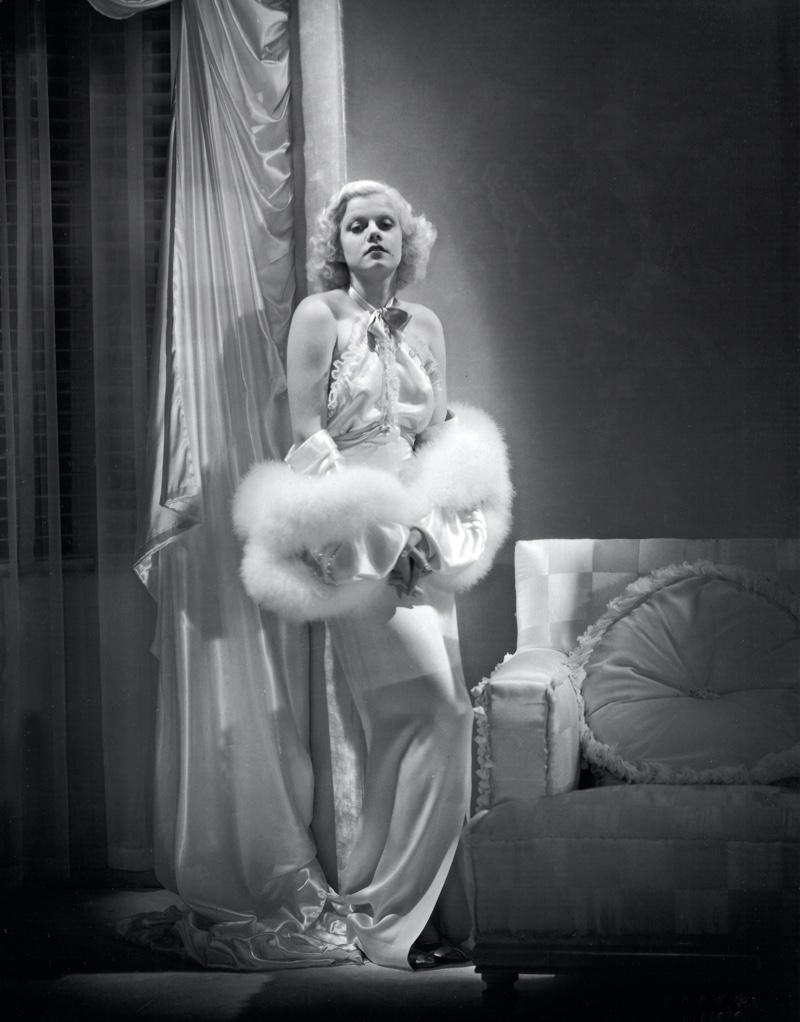 Jean Harlow Iconic Showgirl Outfit
Any iconic showgirl looks' list for Las Vegas appearances is incomplete without the mention of the all-time favorite, Jean Harlow. She was among the top 1930s actresses and had an irresistible appeal for all viewers in the US and beyond. It's worth mentioning that the boudoir impression that she shared with her bold and sexy showgirl outfit remains a favorite of glamour-seeking fashion professionals.
The outfit exuded a magnetic attraction that was filled with glamour to the core. Covered in lightweight, perfectly colored feathers on a comfortable and cozy coquette throne was a look that put Jean Harlow in an exclusive viewership across Hollywood.
Carmen Electra Iconic Showgirl Outfit
Carmen Electra was a burlesque performer for a long time. Her multi-talented performances and acts on-stage with the Pussycat Dolls quickly became hotly discussed across the US, especially in Las Vegas, due to her perfect choice of the showgirl outfit. She even became a guest at the Crazy Horse in Paris while being one of the most popular original members of the Pussycat Dolls. Her goal was to share smiles and spread love to the audience with her burlesque dancing and showgirl outfits.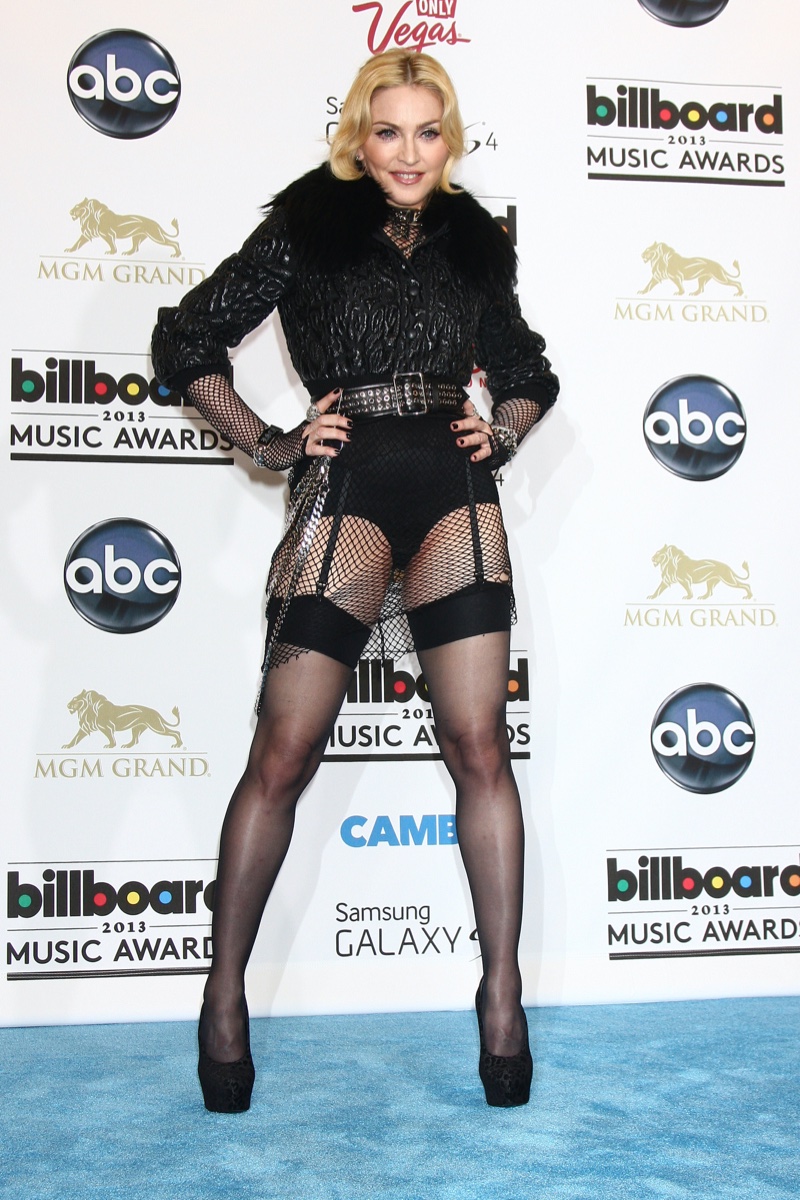 Madonna Iconic Showgirl Outfit
Madonna doesn't require an introduction. As one of the most influential and inspirational figures of the pop culture and music world, she has been an inspiration for thousands of women and viewers. The pop icon has been a woman with different titles and monikers as she stands above many artists amid her worldwide popular music albums. Madonna surely knew how to own her sexuality, and through the iconic showgirl outfit that followed through Las Vegas, she made a contemporary-style statement in all her pictures. Her fierce yet admirable photoshoot instills modern-day vitality in fashion.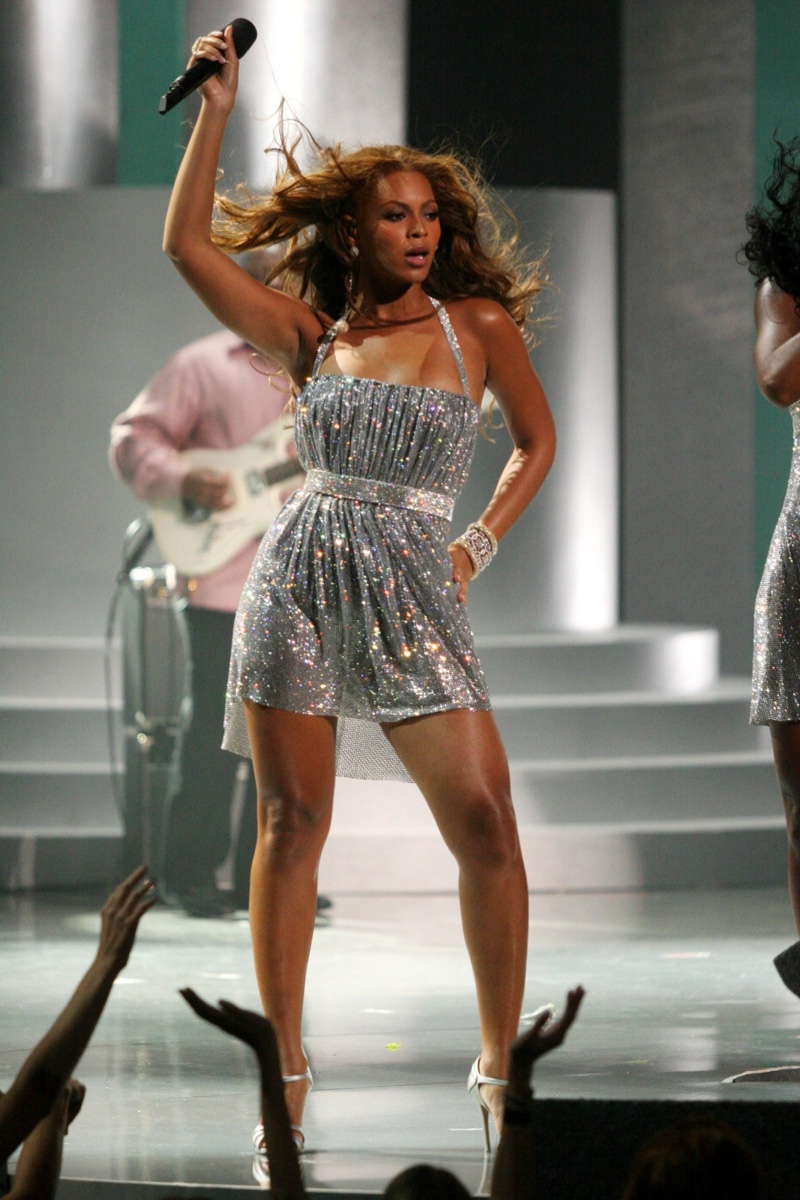 Beyonce Iconic Showgirl Outfit
Is there any pop culture without Beyonce in the world that we live in today? Undoubtedly, every adult, teenager, and even child has heard the name Beyonce at some point. Being a worldwide pop music icon, she holds some of the highest rankings in the music industry. With a variety of accolades and awards, what separates her from others is her choice of clothing.
After wearing her captivating and extremely sensual showgirl outfit on stage, she made the hearts of the audience crumble! While she knows how to handle her marriage and take care of her stage responsibilities, she definitely knows how to pick her outfits and dress like the queen she is.
Showgirls have worked as glamour models for prestigious networks, magazines, and production houses throughout the US, especially in the most popular Las Vegas areas. Some various clippings and shows feature showgirls from start to end. Aside from performing and entertaining on stage, a lot of popular and star showgirls have their own sets of glamour shots. When talking about the iconic showgirl looks in Las Vegas, the above mentioned personalities and one should definitely note their glamorous outfits. From portfolios to costumes, most of them have collections and memorabilia dating a few decades back.
Conclusion
Did you know that the showgirl festivals are emerging again? Showgirl festivities are springing up again in Las Vegas, Nevada, and other urban areas. The trend will breathe new life into fashion across the US and most of its urban areas. Find out more about iconic showgirl figures and how the trend sets itself apart from others in the fashion industry. You will also find lots of memorabilia and non-sports collections featuring the most popular showgirls.