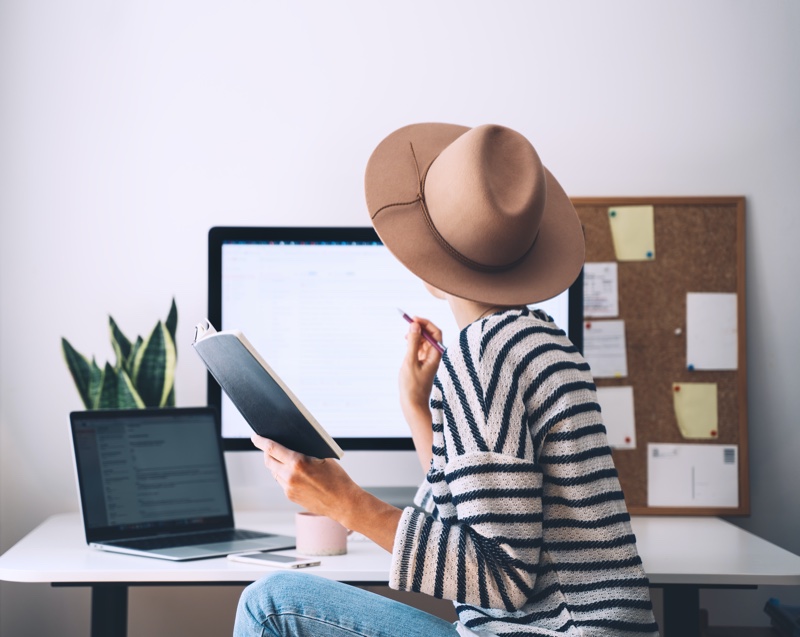 For some people, moving is a lifestyle, and for others, it is an absolute struggle. To make moving day a low-stress day check out this moving out for the first time checklist.
Experienced renters claim that life should fit in one suitcase with all the necessities. We would not be so categorical because you need a little more than a toothbrush for a comfortable life. For some, it will be bedding that takes hours to choose, and for others, it is a lot of souvenirs brought back from travel. And this is totally fine. Everyone should create a cozy environment for a comfortable life and bring at least a small part of the old life into a new home. No matter whether you are packing alone or using moving services, moving out for the first time may bring a lot of uncertainty.
Once the euphoria from finding a new place is gone, you may find that you have new issues to solve. For inexperienced movers, it is better to start with the contract study. Find out what it says about utilities, furniture, and housing rules. Some of the places for rent or sell come already with the furniture. Or on the other hand, you may rely on the kitchen table or sofa, but it is not there once you move. Do your contracts allow you to paint the walls or to make holes in them? Can you move the furniture or replace it? Is there any extra storage available? It sounds very simple but believe it or not, the problem may start once you are with the numerous boxes in a doorway.
The same applies to the previous agreements and responsibilities. When you move out, you need paid bills, a clean apartment, and removed garbage. Check the list of items that are on the deposit list and make sure they are in good condition. Otherwise, your deposit will be gone.
Don't forget to register your new address and inform the post office, the insurance company, the bank, and your employer, that your mailing address is different now.
Once the legal part is over, let's start with the packing. Moving out is your chance to say goodbye to the old trash in your closet, sell the waffle iron you used only once, and gift your magazine collection to a neighbor. Start with making a list of oversized items that should be transported first. It may be furniture, electronics devices, boots, and clothes. This way, it is easy to measure what else will fit into your new house.
The next step is the kitchenette, household items, and personal belongings. If no one helps you, this process may be exhausting, and in the end, the inappropriately packed things may crack or break while transporting them. A good option is to use to hire professional moving services. You can collect quotes and choose the one which suits your budget. Companies like Trek Movers are known to be reliable service providers in California who will take care of your packing and safe delivery.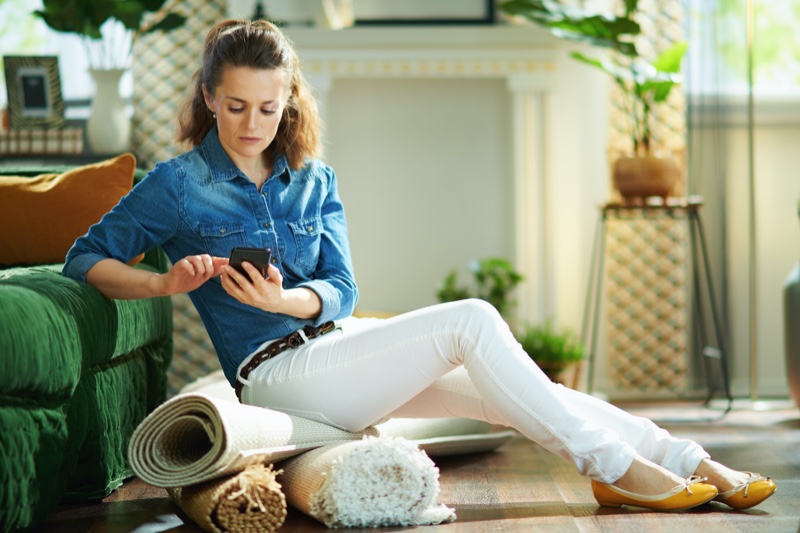 Things You Need When Moving into an Apartment
When it's your first time moving into a brand new apartment, this may be where you start from scratch. And as you spend a few days, you may find out that many things that support your routines that are missing. This may drain some investments from your budget. Therefore it is better to be prepared with a list of necessities in advance.
It also matters if you are moving in alone or with family, friends, a boyfriend, or a girlfriend. In such a case, such a list of items should be adjusted for every family member, ensuring that the process of housing switching would be smooth for everyone involved.
Kitchen
The kitchen is the most visited place in the house, especially if you don't have an opportunity to eat out every single time. Let's start the first time moving checklist with the furniture. As it was mentioned before, some apartments are sold or rented without any furniture, so think about it in advance, as you can wait for kitchen delivery for a month or two.
Meanwhile, start with the fridge, microwave, and simple kitchen items like plates, forks, spoons, and cups for every family member. It is good to have at least one pot and fry pan on your list if you cook at home. It wouldn't hurt to think about a decent dining area, or at least to have a table, chairs, and tablecloth.
Often in the moving process, people forget about small yet essential things for cleaning:
Soap
Sponges
Towels
Dish Rack
Garbage bags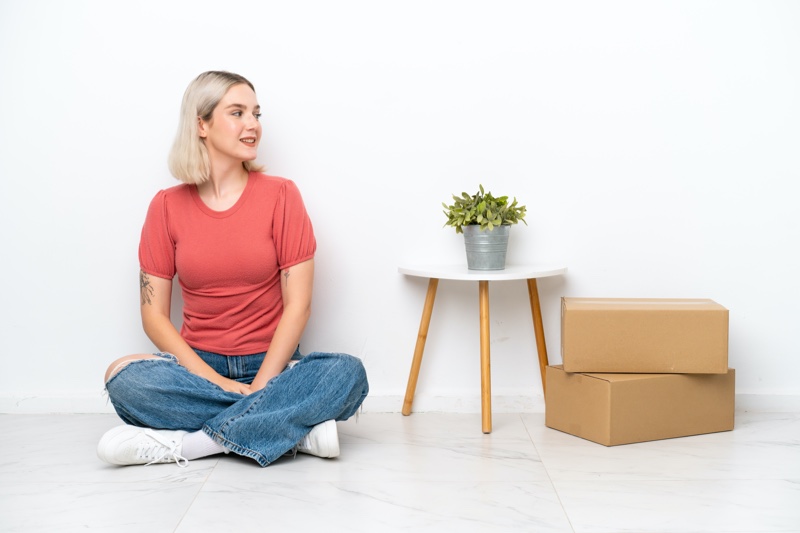 Bathroom
Definitely, you will have to think about the items for your shower or bathroom sink. Before moving, think about the shower zone, including the shower curtain, set of towels, soap dispenser, toothbrushes, mirror, waste bin, towel holder but also the hygiene products:
Toilet paper
Soap
Shampoo & hair conditioner
Toothpaste and toothbrushes
Cleaning supplies.
The bathroom is often associated with house cleaning, and it would be wise to have a broom, sponges, cleaners, bucket, and mop.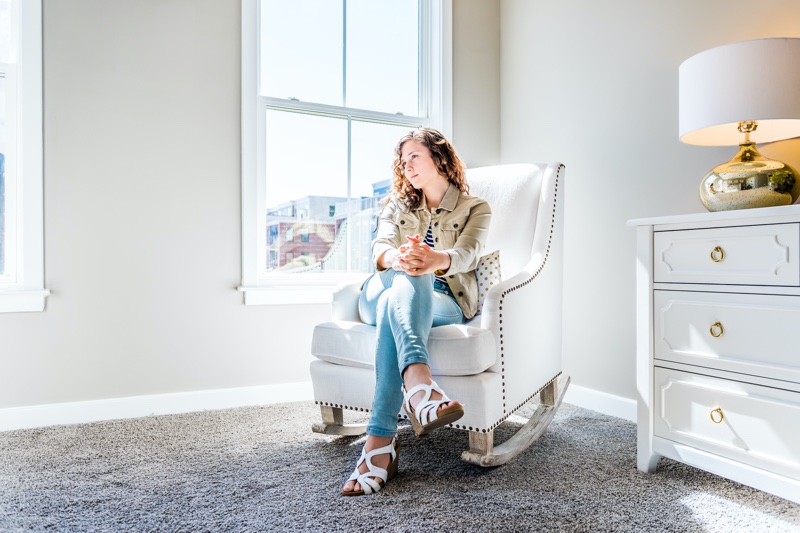 Bedroom
When it comes to the bedroom, item number one to take care of is the bed and the mattress. This is not only about design but the health. Add to that pillows, pillowcases, blankets, and bedsheets. It is recommended to have at least a few sets for changing. A wardrobe with hangers is a must if you are not ready to keep all your clothes in a suitcase or folded.
Medicine
The first aid kit should be a top priority on the list. You can choose one of those ready-made kits, but generally speaking, you should always carry specific medicine according to your health needs.
As you are going to be engaged in some arrangements around the house, it is better to have something for cuts, allergies, and pain killers.
Tools
New houses keep a lot of secrets, and you never know what you will need to repair, so it is better to have a:
Screwdriver
Nails
Hammer
Scissors
Tape measure
Electric Devices
It's hard to imagine a comfortable life without a washing machine, vacuum cleaner, iron, and hairdryer. If you do not own them, order them through delivery online to avoid unnecessary stress.
Think about electricity and power. It is good to have spare batteries, flashlights, and power outlets for unexpected water or light outages.
Basically, this small guide is essential for your stressless and comfortable move out for the first time. Planning and professional services are the key here. Let your moving process be a beautiful journey into a new life rather than a stressful disaster.